There are wallpaper departments in all three Home and Garden stores, stocking specially selected papers from Belgravia Decor, Fine Decor, Graham & Brown, AS Creations, Grandeco Life, Rasch, Crown, Anaglypta and more.
We also stock everything you need for your wallpapering project from brands such as Bartoline, Solvite, EverBuild and Polycell including Lining paper, and Adhesives.
Be Inspired

This metallic Geometric pattern in White with Silver comes from Fine Decor; Apex Trellis FD41995

Subtle pink and red tones of this Bird of Paradise sit with Grey foliage; Rasch 529005

Go bold with this Graffiti print from Rasch; Urban Graffiti 237801

Duck Egg Blue and Grey Palm Fronds adorn this paper from Grandeco Life; Myriad MY2002

Try a Feature Brick Wall without the dust! Grandeco Life; Arthouse A28901

This pretty Green and Pink Floral is from AS Creations; 372264

Not just for little girls - this Pink with Gold Stars paper from Crown; M1492

Subtle Shades that are bang-on Trend; Crown Starlight Home Gold M1489

Anaglypta updated for 2020. This in Textured Metallic; RD465

Layered Blues, Greys and White on this artistic print to brighten up a corner. Grandeco Life; PP3601

You can never have too many shoes in your life - can you? Grandeco Life Shoe wallpaper; EP2001

Sophisticated shades of Grey and Metallic in a Geometric print from Fine Decor; Milano M95601

One for the Men? Tartan design in on-trend Grey tones. Graham & Brown; Superfresco 106572

Another subtle colourway, this time from Grandeco Life: Staccato Feathers in Yellow OS3106

Soft tones of Pink florals with a subtle Sheen. Graham & Brown; Sublime 106372
Many more designs are available in-store. All wallpapers are subject to availability. Additional colour-ways may also be available on some lines.
Other ways with Wallpaper
Get creative with your left-over wallpaper. Here are a few projects to inspire you, but please send in your finished projects to us via Facebook and the best one's will make it onto this page!

Wrap or glue panels of paper onto boards and hang on a contrasting painted wall.

Use a small leftover piece glued onto a wooden tray to create a pretty liner. Apply Varnish over the top if you want this to be wipeable.

Measure and cut panels of paper then glue to fit inside a cupboard for an instant 'wow' factor when you open the doors.
---
Related Blog Articles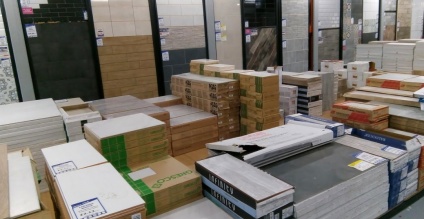 We have a large specialist Tiling Centre in Wrexham, and also smaller tiling sections at both our Oswestry and Whitchurch Home and Garden Stores.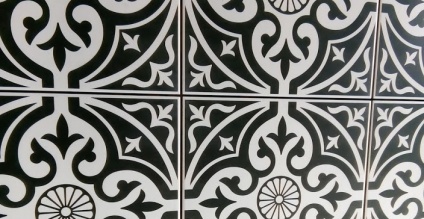 Tiles are a true passion of ours - we have ranges to suit all budgets and fabulous displays to inspire your creative side. From traditional clean white tiles to colourful mosaics and everything in between. Choose textured or plain, wood effect, matt or high gloss or mix it up with stripes and borders using different styles.