Even before the coronavirus pandemic there was a shift towards working from home and using more video conferencing. But in the last couple of years, with lock-downs, self-isolating and school children having to work at home, there has been a huge increase in demand for better home desk and home office furniture solutions.
Storage options
Better office storage solutions have also come under the spotlight as Zoom calls show up the state of your living space, and extra files and books need to find a suitable home. Whether you have been trying to work off the dining table, your sofa or even manage on your bed, we have got lots of options to add dedicated office furniture or just a desk area to your home with minimal disruption.
With clever storage ideas you can now manage to fit desks seamlessly into a new fitted bedroom, create a new home office/spare bedroom combo or seamlessly blend in office space with your current kitchen to create a family space that is user friendly for everyone. Of course if you happen to have a spare room not being used fully then consider dedicating this as a home office space, with perhaps just a sofa bed or put-you-up for occasional guests.
Design service
If you live in North Shropshire or North Wales then Colour Supplies in Wrexham, Wales, and in Oswestry and Whitchurch in Shropshire, can offer home office furniture to you through our bespoke design service.
Prices could start from £910 for a large desk with 2 x side drawers/cupboards, and with Finance options available that could be as little as £27 per month.
Our team of experienced designers are ready and waiting to hear from you to help show you all your options - they can even help with a new kitchen or fully fitted bedroom furniture too.

We offer a range of interest-free and interest bearing finance options to help you spread the cost of your purchase over 12 and 18 months interest free, or 24 and 36 months with credit terms. Ask in store for more details or for online orders find out more here.
Please contact me about a new home office!
---
Below are a few scenarios that might just fit your current predicament, coupled with examples of the new home office furniture or desk options you could have designed specifically for your available space thanks to the design team at Colour Supplies.






Designed around your lifestyle needs, Crown Lifespace boasts a variety of configurations to maximise every centimetre with modular furniture elements. Create the perfect ergonomic fit, whether you are looking to achieve a dedicated room, convert a landing, utilise a spare corner or add to a bedroom or kitchen space.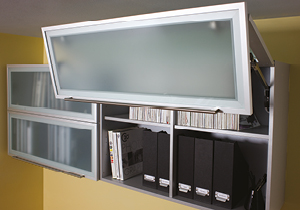 BI-FOLD CABINETS
These are great as kitchen cupboards, and just as good for a home office situation. Ease of access to higher shelves keeps things uncluttered at a lower level leaving you more space. Hinged for easy use, the bi-fold frosted doors are a contemporary alternative to traditional cabinets.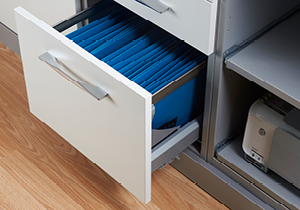 FILE DRAWER
Highly functional, these file drawers are perfect for organising paper work. Don't think just about work though - they are great for your household bills too!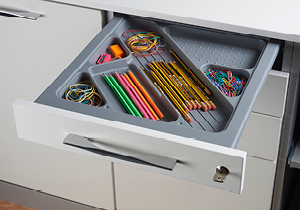 STATIONERY TRAY
A moulded pencil tray is a great idea for keeping desk drawers in order. This shows a great option with compartments for pens, pencils, paper clips, highlighter pens and so much more.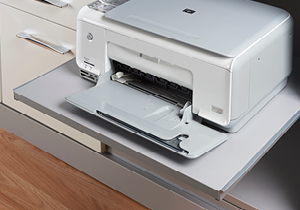 PULL OUT SHELF
Smart pull out shelves keep computer accessories, like your printer, out of view when not in use, and ensure easy access when needed.
Interested? Then fill out our quick form and we'll be in touch about getting your new year off to a great start with new home office furniture built to your individual needs.
---
Related Blog Articles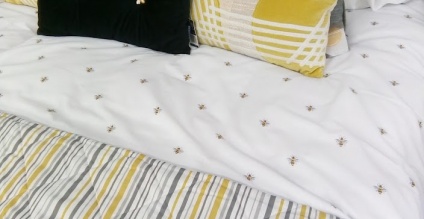 We have a wide selection of beds and mattresses available in store and ready for local delivery. You'll also find a great selection of bedding in store, often with co-ordinating curtains, and cushions for that extra glamour.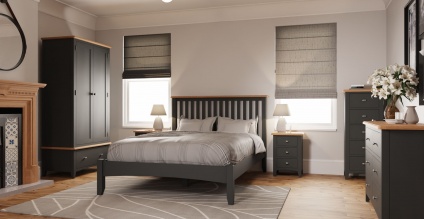 Read our informative article for help on getting your best night's sleep ever.