As a fabric that is waterproof, Neoprene insulates against wet and cold environments and is the main material from which wetsuits are made. 'Neoprene' is a brand name of polychloroprene, which is used as a substitute for rubber, and was invented by DuPont scientists back in 1930.
Realising the potential of Neoprene, which initially lacked elasticity, after further development to make it stretchy it quickly became a go-to fabric for a number of industries. With properties that include protection from ingress of air, dust, chemicals and UV rays, and being waterproof, most people will be well aware of Neoprene's use for making wetsuits. You may have also come across it being made into laptop sleeves, footwear and lunch bags. However, in recent years Neoprene has started to become used more in the fashion industry, and now, recognising it's unique qualities those in the know are snapping up their poolside/gym/beach/sports tote bags in Neoprene fabric.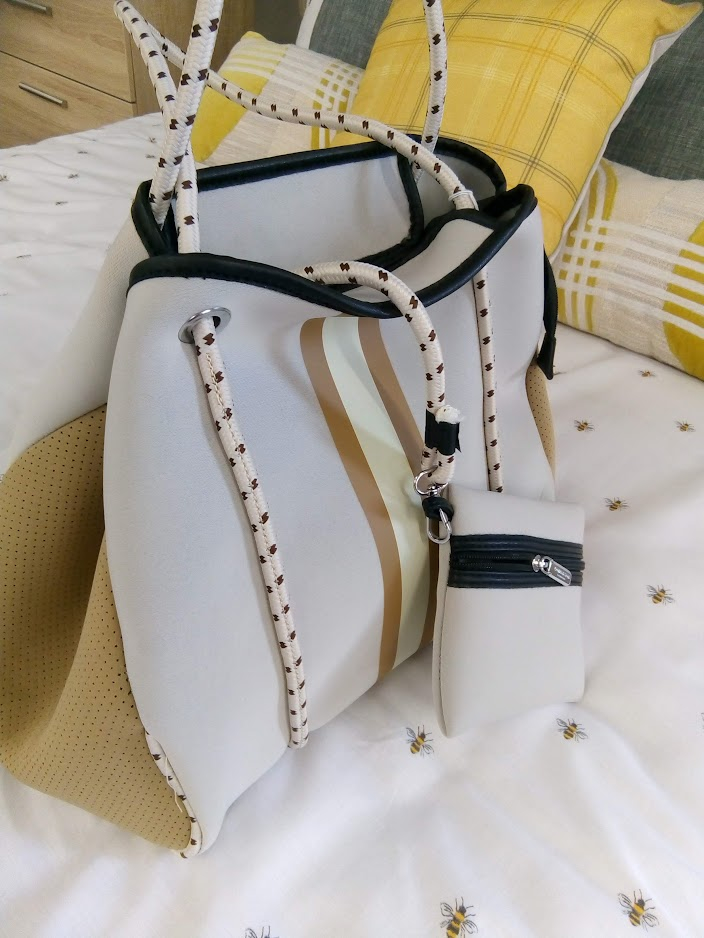 Neoprene Tote Bag in Beige and Cream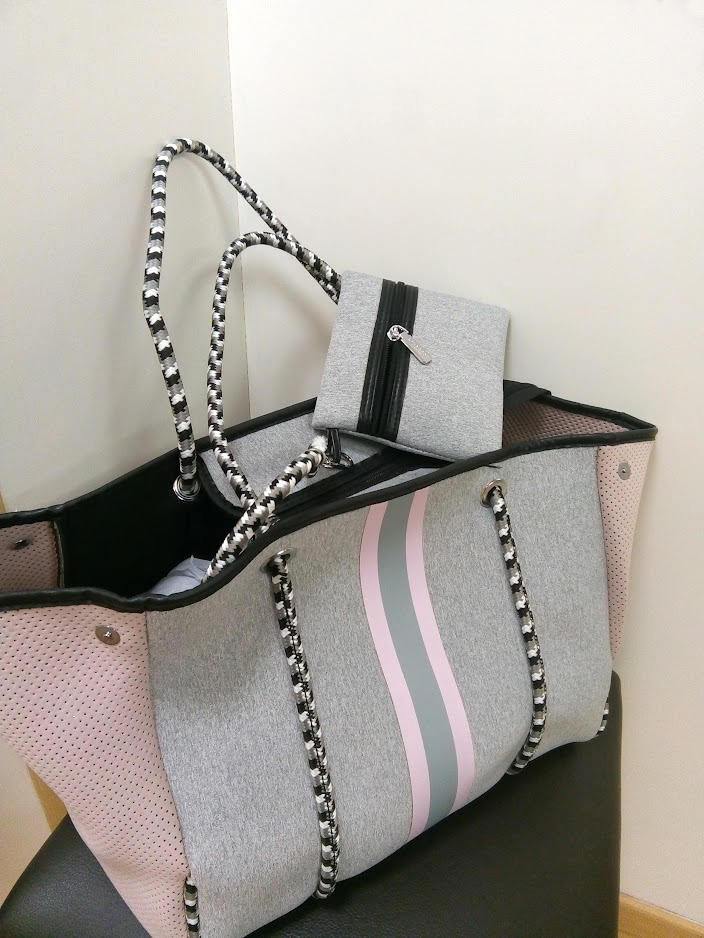 Neoprene Tote Bag in Pink and Grey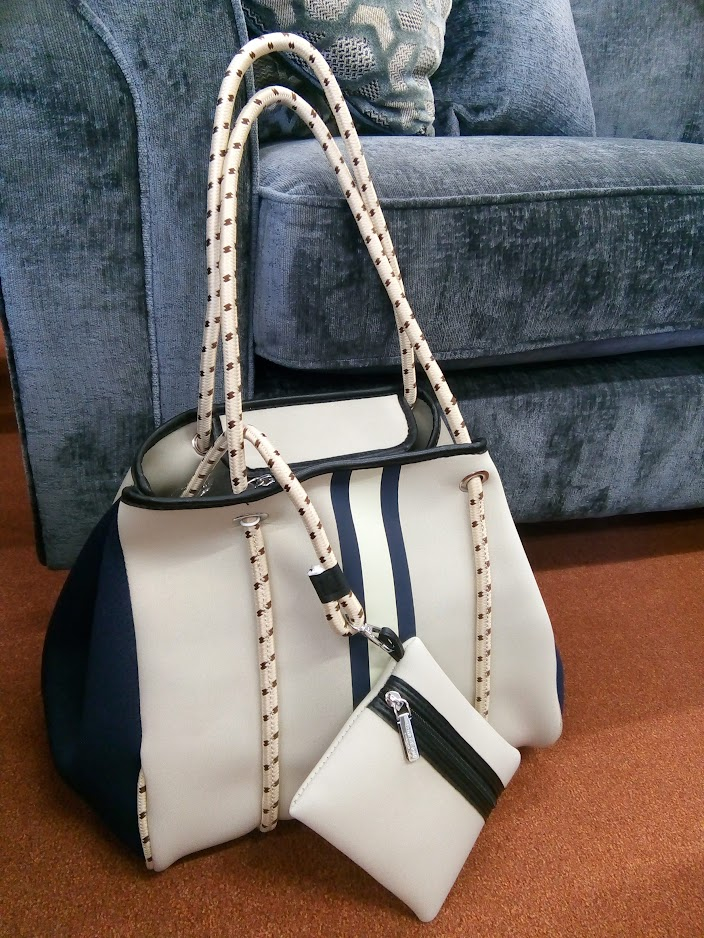 Neoprene Tote Bag in Navy and Cream
Now available at Colour Supplies, Whitchurch, in the clothing department, these easy to wash, large tote handbags, are ideal for use on the beach, at a gym class or when going swimming, and offer great characteristics to protect all your possessions. With a part zipped top and popper studs for pulling in the sides, you get a super practical and stylish bag - at a really great price!
With a feature wrap-around secure cord handle and strap, offering smart styling detail, this Neoprene bag feels soft to the touch and is resistant to water, solvents and heat. It is also good against weather and sunlight meaning that it ages well and should last better than most 'fashion' bags. Quick drying too, what could be more perfect for a tote bag to take all your things to the beach, gym or swimming pool. With a detachable purse to keep your money, phone, car keys, a passport, or any other valuables safe, you could even use your tote bag as a pillow on the beach allowing you to snooze comfortably with your things safely inside. And don't worry about the gym lockers - this tote is perfectly happy being squashed into your locker with no adverse effects.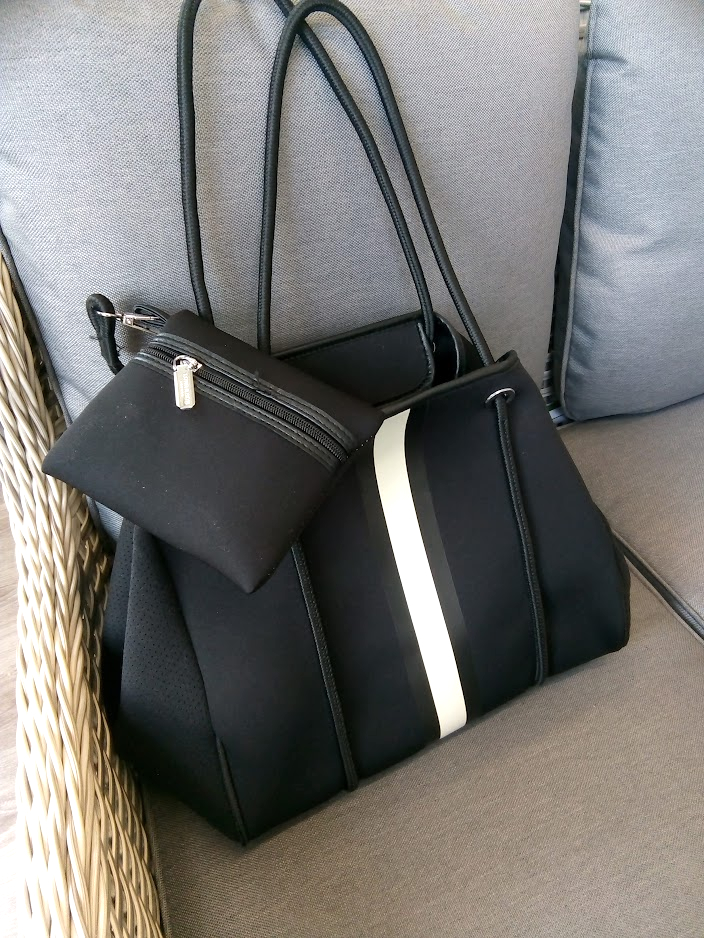 Neoprene Tote Bag in Black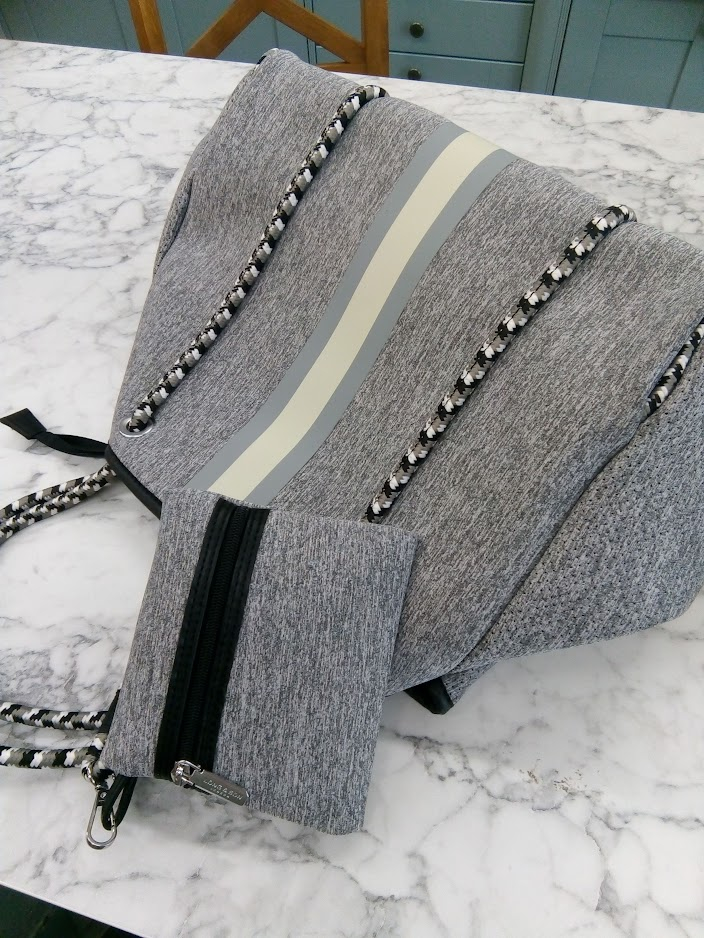 Neoprene Tote Bag in Grey
In 5 great colourways, all of our great value Neoprene tote bags come with a striped side and a plain side, and the side panels feature perforated Neoprene fabric, in a tonal or contrasting colour. Particularly if you are sporty, love your beach holidays or just have young children, we think this is one of the must-have useful bags that you won't want to be without!
Key Features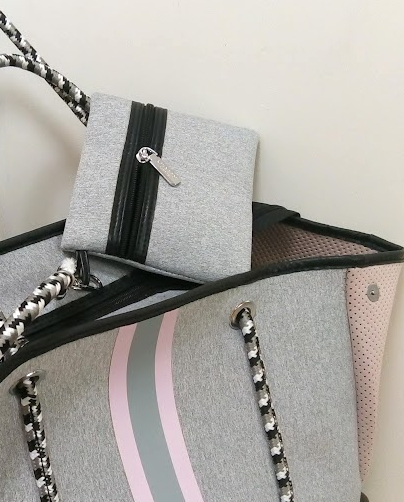 Side Poppers
Use your bag at maximum width if it's stuffed with all your beach clobber - fit in a towel, sun screen, a reading book, sun tan lotion, drink bottle, and keep your phone and money separate in the included pouch bag.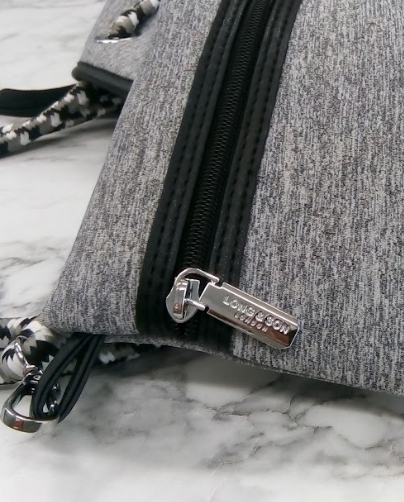 Detachable Purse
Keep your valuables and car keys safe when at the gym or swimming pool with this clever, waterproof bag whilst your wet costume and towel can go in the main compartment.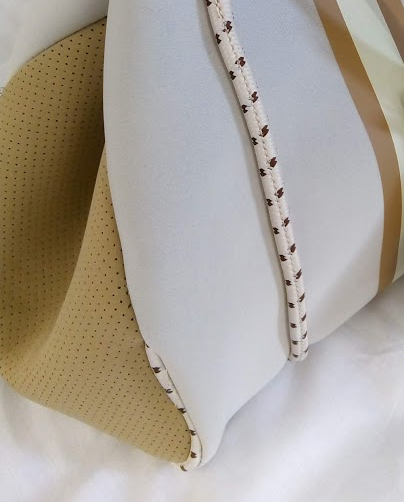 Feature Side Panels
Perforated Neoprene panels will boost ventilation when your bag is carrying your damp towel and swimming costume back home.
Part Zipped Top
With a zippered panel you'll get added security whether your bag is poppered or at full width, to help keep items safely inside.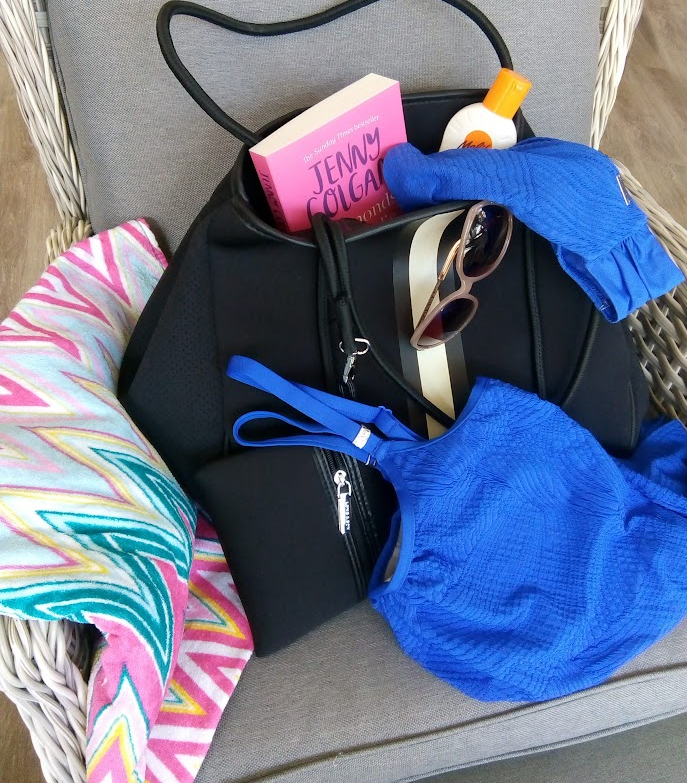 Visit us soon in the fashion department at Colour Supplies in Whitchurch, Shropshire - we'd love to see you! And why not join our separate clothing group on Facebook to see all the newest stock as it comes in?
Bags subject to availability.
---
Related Articles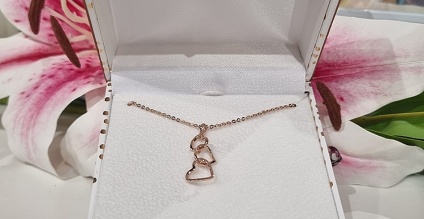 It might be a long way to Tipperary, but it's not far to Jessica Violet's in Whitchurch, Shropshire, to see our brand new jewellery selection. Take a look at these gorgeous pieces of Tipperary jewellery...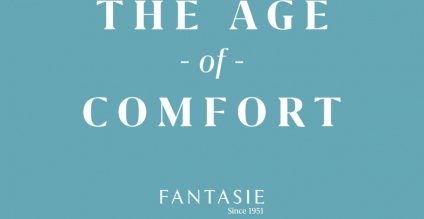 With over 30 years in the lingerie business our team at Colour Supplies can find you your perfect set of underwear, and you'll wonder why you ever went anywhere else.