Kitchen Trends for Spring 2021
As spring approaches, many of us will be starting to look at embracing a little more colour in our homes and maybe updating our kitchens. Let's look at the top five kitchen trends that are set to take the season by storm and offer you some expert inspiration to add colour and a new style to your home.
Inject your kitchen with splashes of colour
Add charm and personality into your kitchen through bright splashes of colour. When used correctly, this injection of vibrancy can offer another dimension to your space and make it pop.
Soft pastel colours including lilacs, greens, pinks and yellows are particularly popular in the springtime. Or you could go bold with daring shades to really pack a punch. These can be implemented throughout your kitchen in temporary features such as small appliances and decoration.
This is perfect for those who feel worried about choosing a specific colour for the whole kitchen. Adding touches of colour allows you to switch these out for different occasions and seasons. Use colour to liven up your space, without diluting your core colour scheme.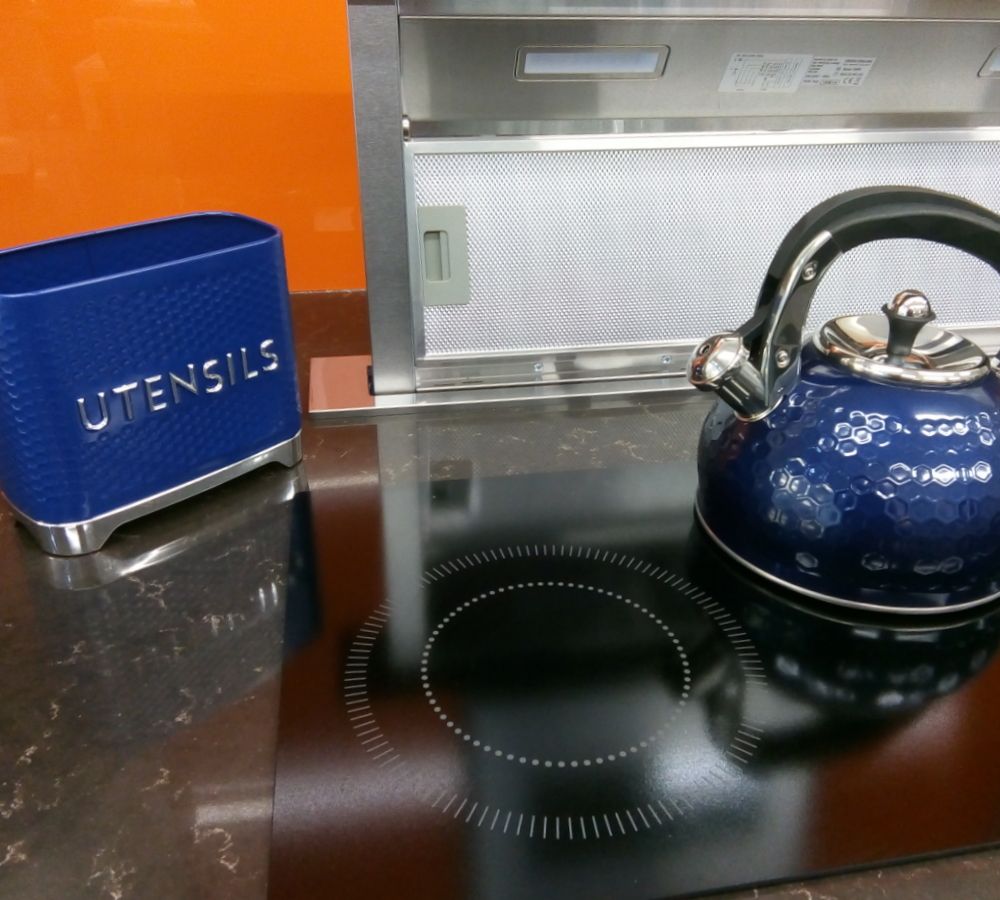 Sleek and sophisticated design
If you're looking for a kitchen that oozes sophistication, it's time to incorporate a seamless design into your home. Complete with integrated appliances and handle-less cabinets, the latest contemporary design is all about free-flow with push open and close doors.
Embedding modern appliances into your wall and surfaces like integrated fridges, washing machines, dishwashers, microwaves and charging points, not only creates a seamless look to your kitchen, but it also allows you to maximise your area and create a modern, contemporary look.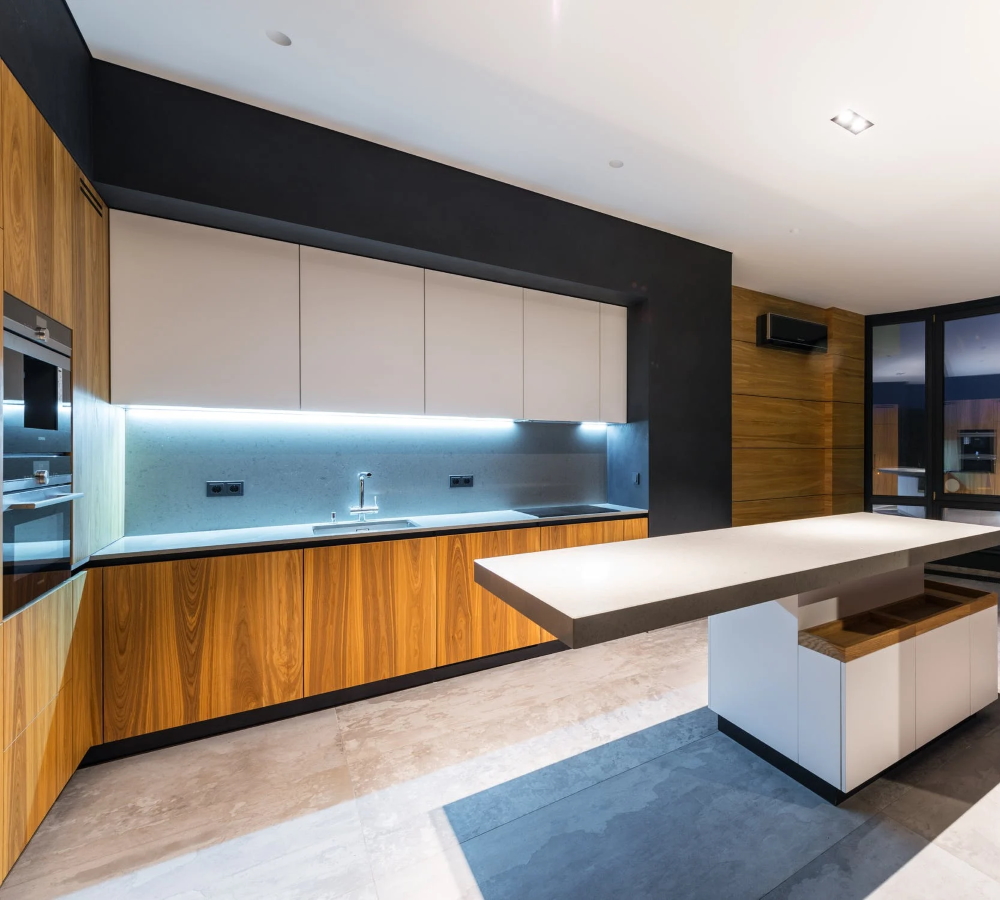 Monochromatic masterclass
Monochromatic home styling has recently gained a lot of popularity and attention. Embrace the trend by incorporating black or very dark grey, timeless mid-greys and crisp whites into your kitchen this spring. The monochrome palette allows you to experiment with shades and textures within every feature of your kitchen like cabinetry, backsplashes or worksurfaces.
You can achieve a classic look by using a two-tone design, combining a bold cabinet with a contrasting white wall and even including a marble surface. The beauty of using a monochrome theme within your kitchen is the choice of shades across the entire colour palette, allowing a range of different variations.
So, why not get creative and introduce this popular style into your home?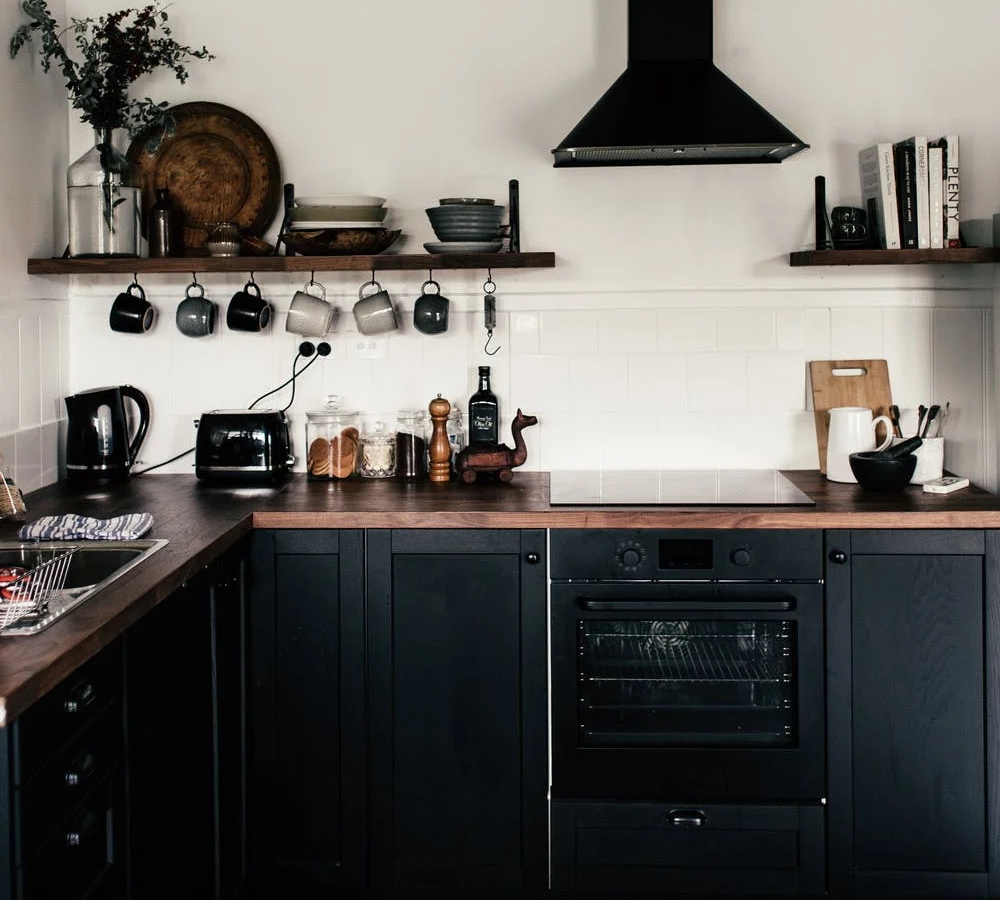 The age of the kitchen island
It's safe to say that kitchen islands will never go out of style.
You can set your kitchen apart by introducing an impressive statement centre-piece, that also offers various practical uses. From increasing counter space for food preparation and adding storage space, to serving as a dining space for those informal meals. Kitchen islands tend to become the central point of the home, allowing family and friends to congregate around while food and drinks are being prepared.
The beauty of an island is that it can be suited to a wide array of styles, from traditional to contemporary. You can choose a style that best suits your kitchen both practically and stylistically.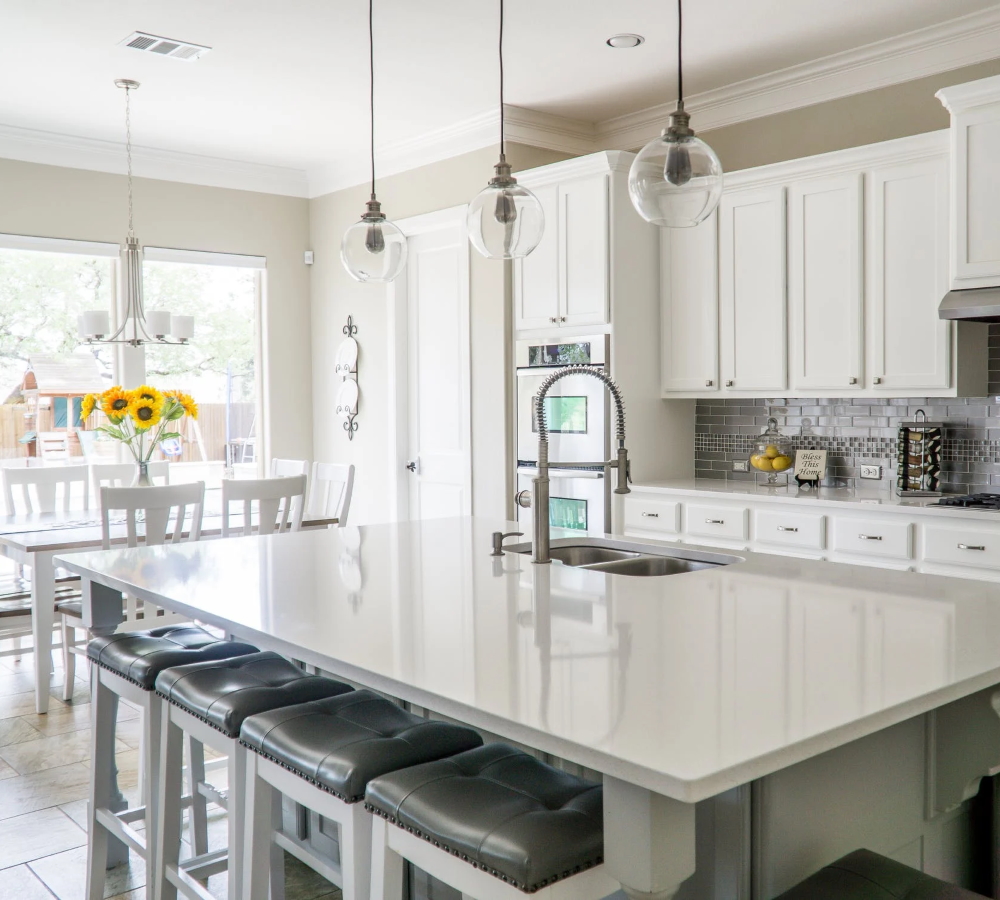 Indulge in metallic features
A design feature that suits all kitchen styles is incorporating metallic accents.
This is the easiest and most effective way to introduce statement pieces that offer timeless elegance. You can start small by incorporating small elements of metallic detail into your kitchen. For traditional designs, consider adding copper finishes with lighting and vintage cookware. In contrast, silver and gold finishes can enhance a modern kitchen giving it a luxurious feel.
Whichever end of the design spectrum you prefer, we can help you to understand how certain components can complement your kitchen aesthetic.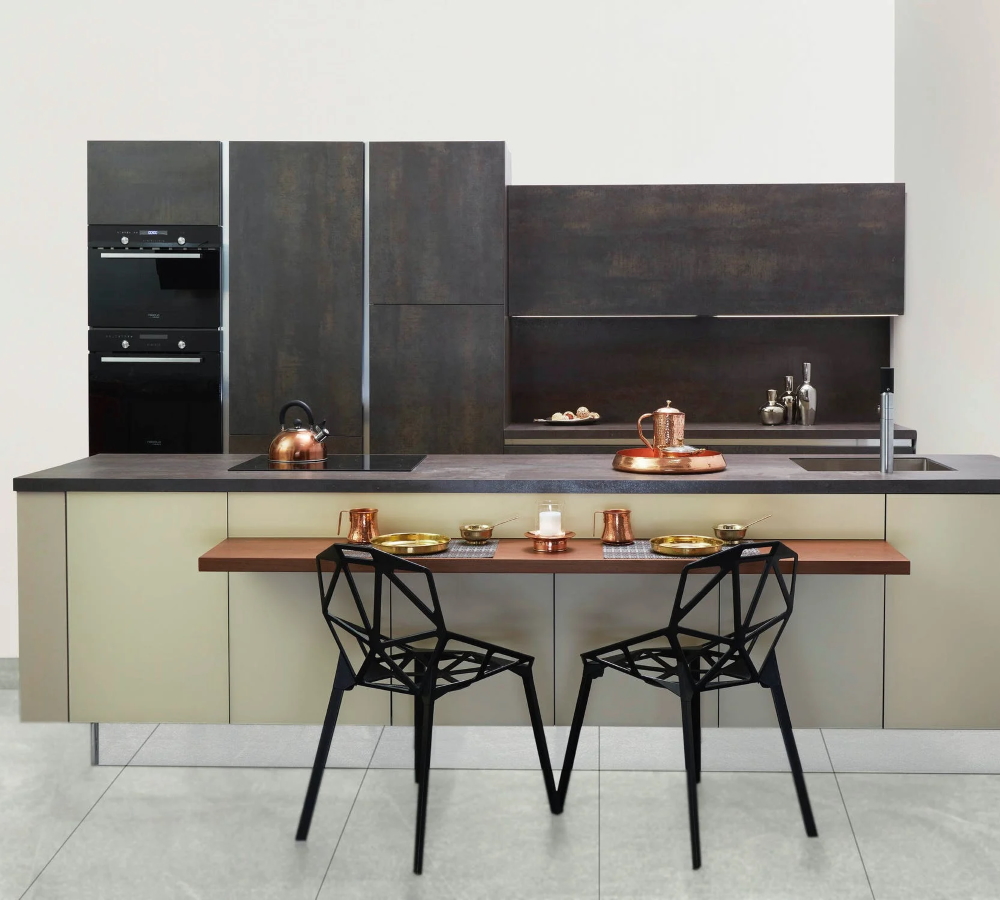 Resident Kitchen Designer
We have resident kitchen design consultants ready to step you through ideas for a new dream kitchen in store, and create 3-D photo quality plans to help you visualise your choices. Available at Colour Supplies in Whitchurch, Wrexham and Oswestry.
---
Related Blog Articles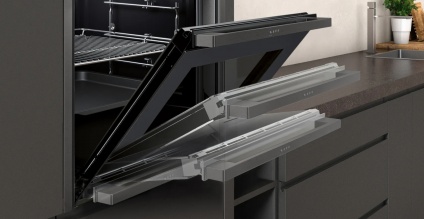 NEFF appliances have been around for 140 years, inspiring generations of cooks and bringing innovative ways of cooking directly to your kitchen. But what is so special about these built-in NEFF appliances? Read on for some tasty recipes too...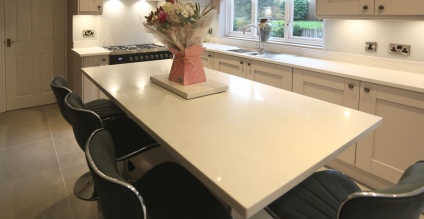 Here's your chance to take a peek at two of the recent fitted kitchens we have designed for Colour Supplies' customers. Both unique and gorgeous, we hope you'll enjoy seeing them as much as we have enjoyed helping to create them.