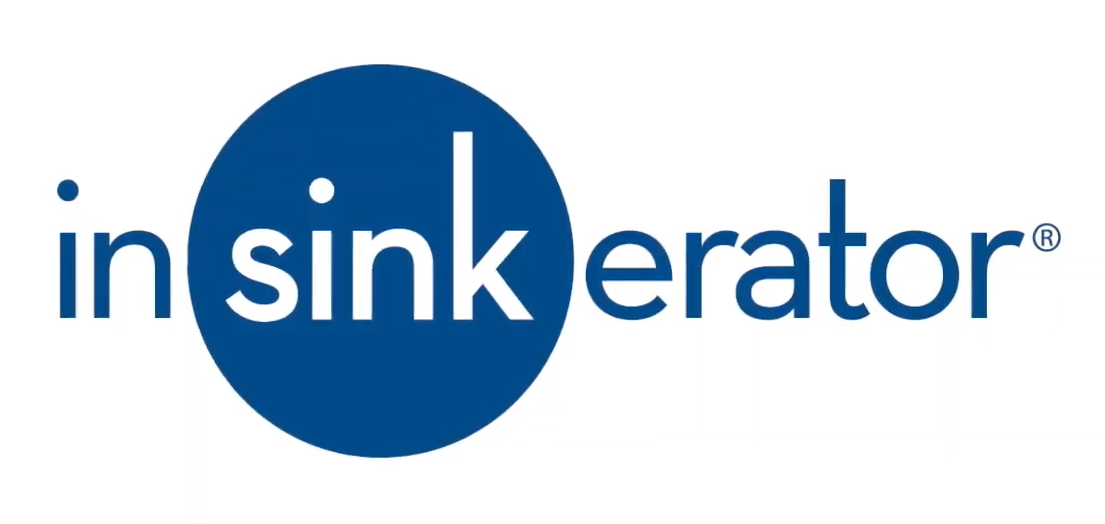 Rated Best Kitchen Gadget at the Trusted Reviews Awards 2022, the InSinkErator 4N1 Touch Tap 'quickly became a favourite addition to our white goods lab during testing, offering easy installation and quick access to filtered and boiling water', according to the review team.
To be considered as a shortlist candidate in these awards a product must have been fully reviewed by one of the experts at Trusted Reviews and must have scored at least 4/5 recommended in the past 12 months. The winner is then decided by the internal team of experts based on their experience reviewing the products and knowledge of the market holistically. Founded in 2004, Trusted Reviews exists to give their readers thorough, unbiased and independent advice on what to buy and they never accept money to review anything. So an award from them can be, well, trusted!
Let's take a closer look at this particular brand of Boiling Water Tap, which combines 4 everyday water functions into one premium kitchen tap and is available, along with Franke and Quooker boiling water taps, to buy through Colour Supplies in Oswestry and Whitchurch, Shropshire and Wrexham, Wales.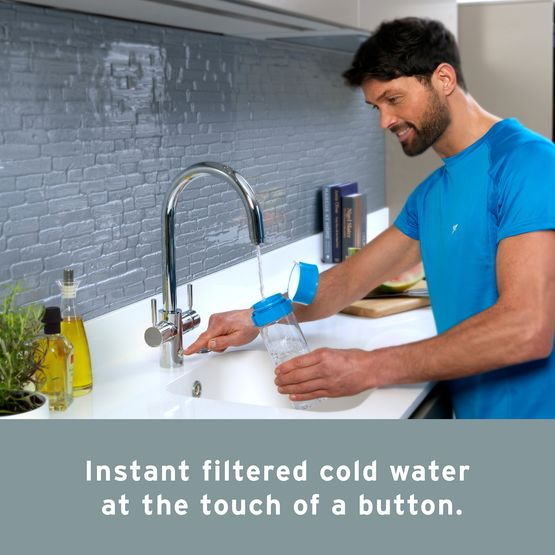 Are they Efficient?
The 4N1 Touch Tap dispenses instant filtered room temperature cold water, via unique touch button control, and instant filtered steaming hot water as well as regular hot and cold water, from the one combined fixture.
Which also means you only need to have one hole drilled into your countertop.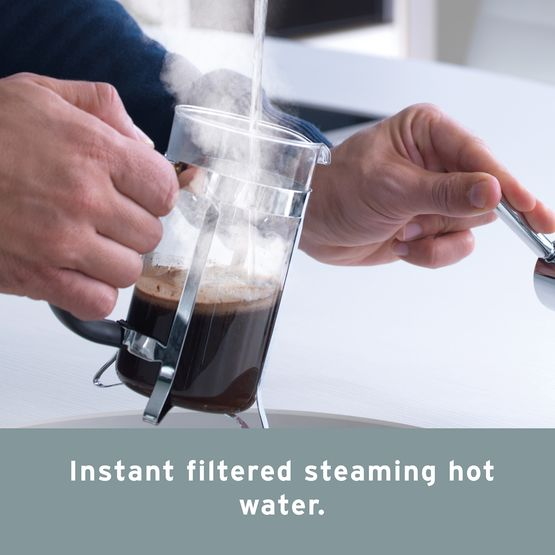 Can I Save money?
With a Boiling Water Tap you can do away with the need for multiple kitchen taps, a kettle and a water filter jug. So you're already saving part of the cost.
And you'll save even more by not having to keep boiling your kettle, and by using the filtered water in appliances like a coffee machine you save on limescale damage.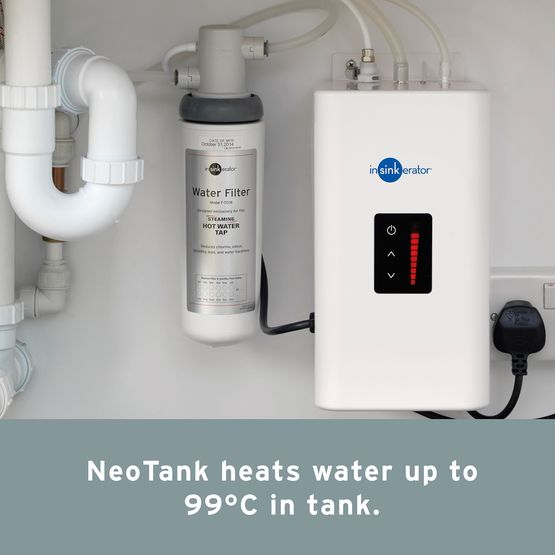 Is it Easy to install?
The InSinkErator 4N1 Touch Tap is easy to install, and has a temperature control so you can heat your water to the temperature that suits you - between 88° and 99°C.
You get a 2.5-litre water tank and filter included with your choice of tap.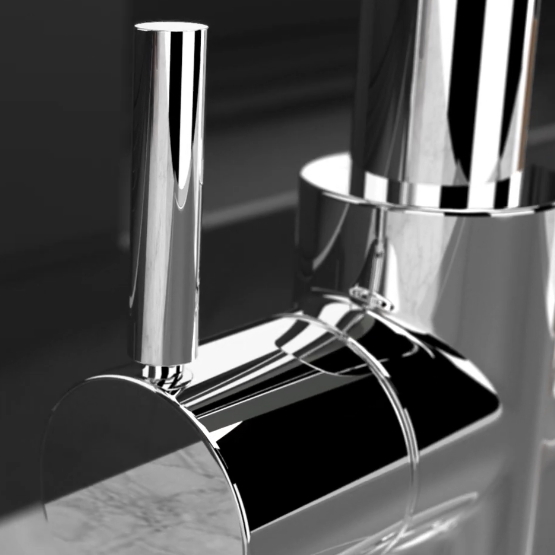 What about Safety?
Protected by a locking safety lever, control the steaming hot water by pushing down and pulling towards you. In addition, there is a spring back feature that immediately shuts off the hot water when the lever is released, so there's no chance of steaming hot water running unattended.
Unlike many cheap boiling water tap alternatives, the 4N1 Touch Tap also has a fully insulated spout that is safe to touch even as steaming hot water is flowing through it. Safe for you, safe for your family.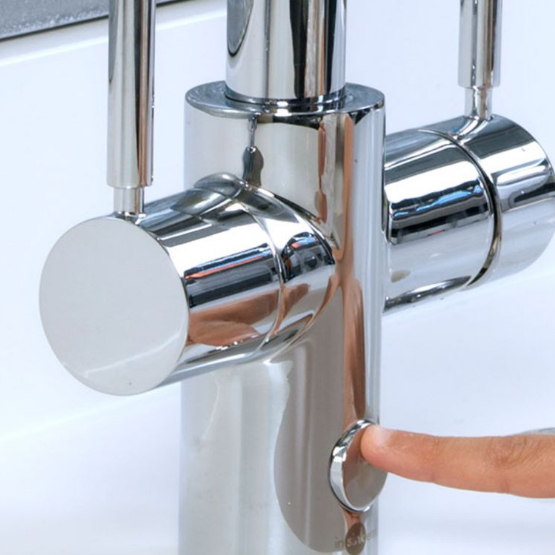 How Fast will it be?
Dispenses filtered cold water for 30 seconds (1.2l), at the touch of a button. Automatically shuts off after 30 seconds.
Add boiling water straight to your pan or cup without having to wait for a kettle to boil. Makes instant gravy, cup-a-soups and cooking generally so much faster.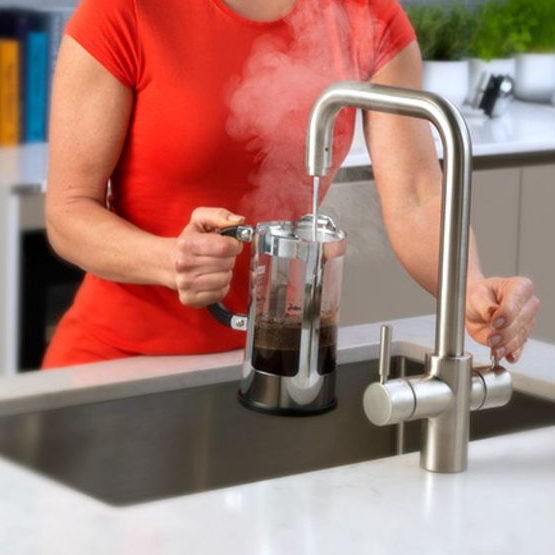 Will it look Stylish?
Designed and made in Italy, this 4N1 Touch kitchen tap is available in three finishes, Brushed Steel, Polished Chrome or Velvet Black.
And you can choose from three shapes: L, J or U.
Complement a variety of interior décor preferences, and fit to your specific design requirements.
What sets this InSinkErator 4N1 Touch Tap apart from other similar Boiling Water taps on the market?
Apart from winning Best Kitchen Gadget at the Trusted Reviews Awards 2022 which speaks for itself, WHICH reviews* have also pulled together the costs and specs for the main boiling-water tap brands to help you compare them. See the summary table below.



Tap price

Tank size

Filter price

Filter replacement frequency


Quooker




£950 - £1,890




3, 7 or 11 litres




£30**




Every three to five years




Grohe




£800 - £1,899




3 or 5.5 litres




£64-£179




Every six to 28 months*




Franke




£999 - £1,500




4 litres




£38




Every four to six months




Adobe




£749 - £1,375




3 litres




£80-99***




Every six to 12 months




InSinkerator




£579 - £729




2.5 litres




£89 for two




Every six to eight months




CDA




£530




2.4 litres




£37.50




Every six months



*Six months for the smallest filter and 28 months for the largest
**Quooker will service your tap for £150
***£80 for two Modena hot tap filters and £96 for one Omni hot tap cartridge

Other benefits
Every InSinkErator steaming hot water tap comes equipped with an unobtrusive filter and tank system that fits snugly under your sink. The filter reduces chlorine, lead, turbidity and other unpleasant tastes and odours to ensure that you always have the purest filtered water possible.
The InSinkErator 4N1 Touch uses a fraction of the power of a normal kettle to heat up the water, by taking a little longer in the first instance when switched on - maybe up to 10 minutes. But when you get to your set temperature the InSinkErator 4N1 Touch maintains the temperature whereas a kettle loses heat quite fast. When you use the InSinkErator 4N1 Touch's boiling tap, you only take out as much water as you need each time, so less energy is needed to top up the tank's temperature.
This image gives an idea of what is required to set up your new 4N1 Touch Tap: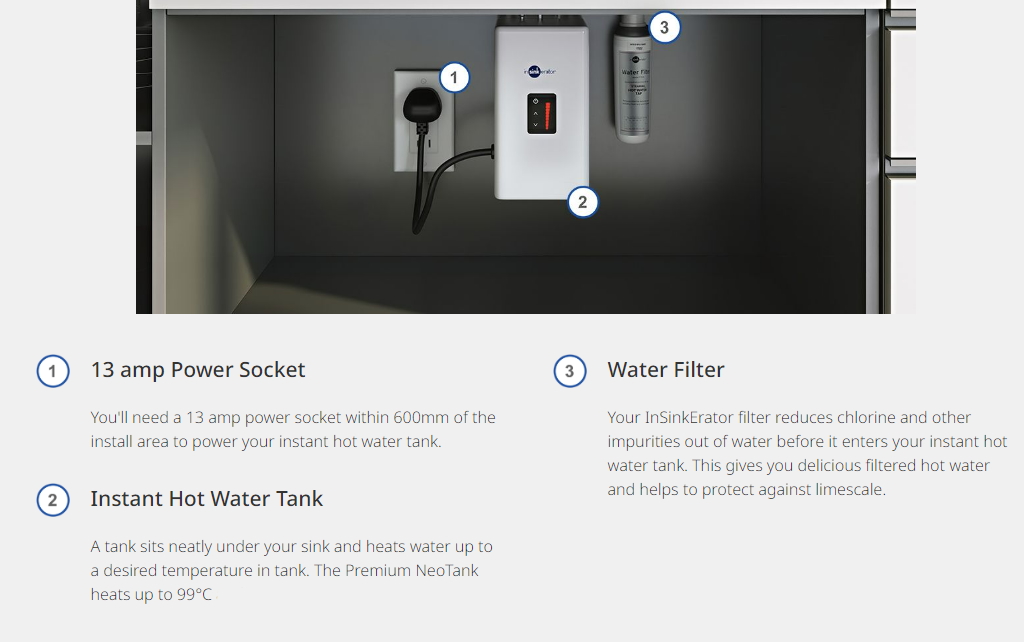 Interested in finding out more? Simply fill out our quick form and someone from the Colour Supplies kitchen team will get back to you.
*All information within this is blog given in good faith and from reputable sources, but may change over time. Our friendly staff will be able to give you up to date information and pricing.
Read the full unbiased and independent review from Trusted Reviews here.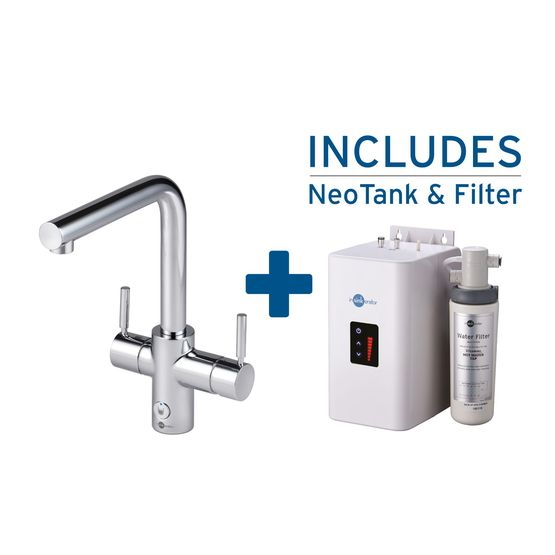 L shape 4N1 Touch Tap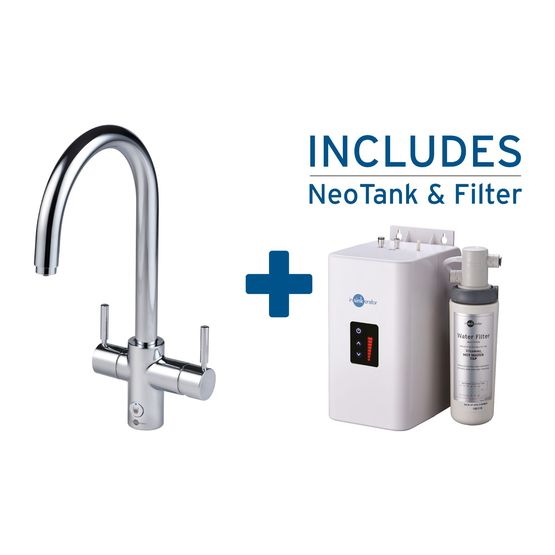 J shape 4N1 Touch Tap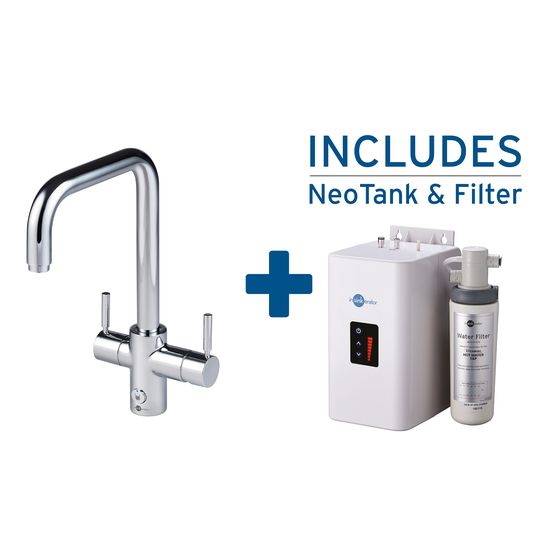 U shape 4N1 Touch Tap
---
Related Blog Articles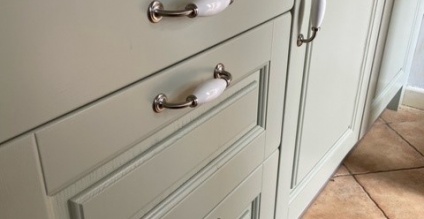 Our experienced team of kitchen designers were approached by a customer whose main requirement was to refresh the space they had with something that was still traditional and in keeping with the property. Read on to find out how this renovation ended up...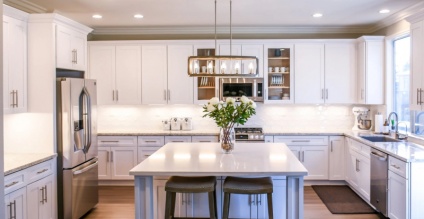 Whether you're just looking for inspiration for your house by scrolling through 'Rightmove' or Instagram, with no budget limit (we do the same... no judgement!) or you're in full kitchen planning mode, our in-house design team have put together their top tips for designing your dream kitchen.