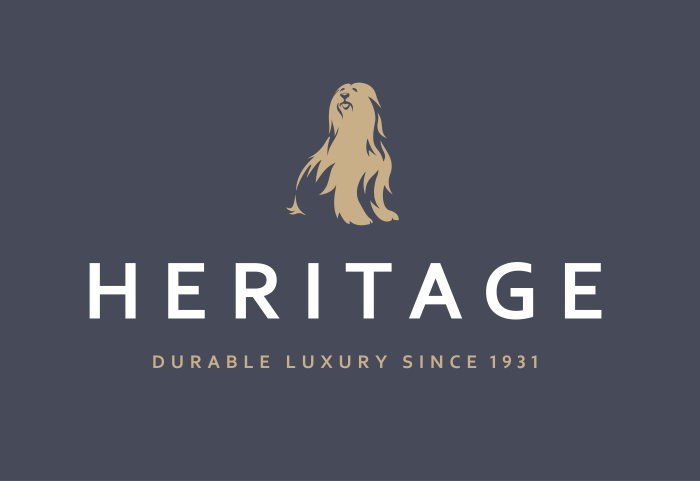 With 112 durable colours Dulux has created a stunning range of new paints. The new Heritage collection from Dulux encapsulates the history of the Dulux brand over 90 years and will help you create gorgeous colour schemes for all around your home. There are plenty of subtle options, but the range also has some amazing deep colours associated with paints used in grand houses and palaces.
Using only the finest quality ingredients to produce a paint that is luxurious in finish, durable in nature and a dream to apply, each paint comes in a variety of finishes. Just choose the finish you want and our in-house staff will mix your colour while you wait.
With Tester pots available at Colour Supplies in Wrexham and Oswestry, you will find all stores, including Colour Supplies at Whitchurch, able to mix your choice of the new Dulux Heritage colours - just ask for it in the paint department.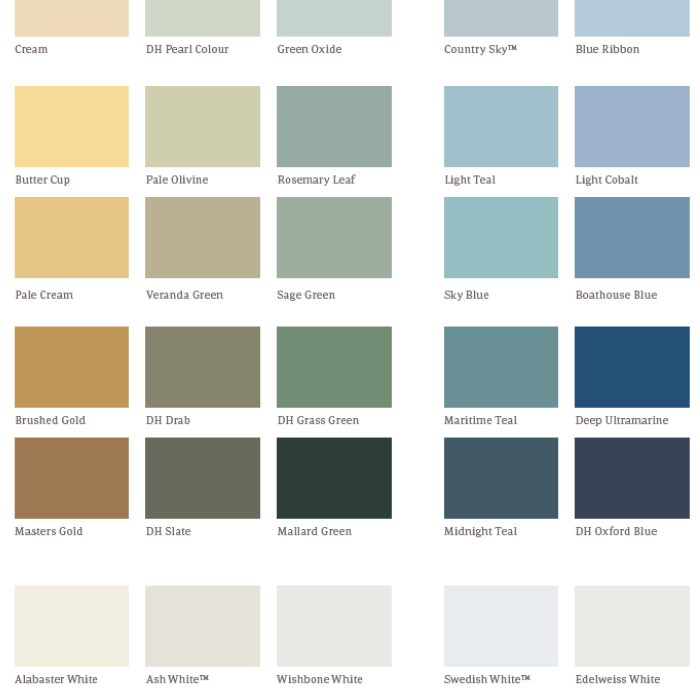 When white is not just white
The Dulux Heritage colour card shows colour families in columns and each one has a perfect matching 'white' so you can be confident your whole scheme will co-ordinate harmoniously.
Who says white is just white?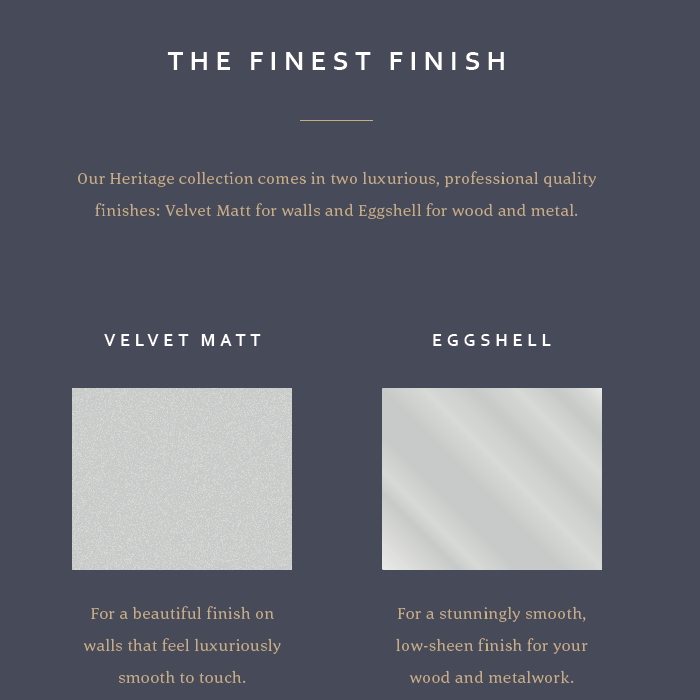 Luxury as standard
Inspired by feelings and memories of it's rich heritage, the new range from Dulux will give a sense of luxury to any of the rooms you choose to decorate.
Maybe decorating just one room will not be enough?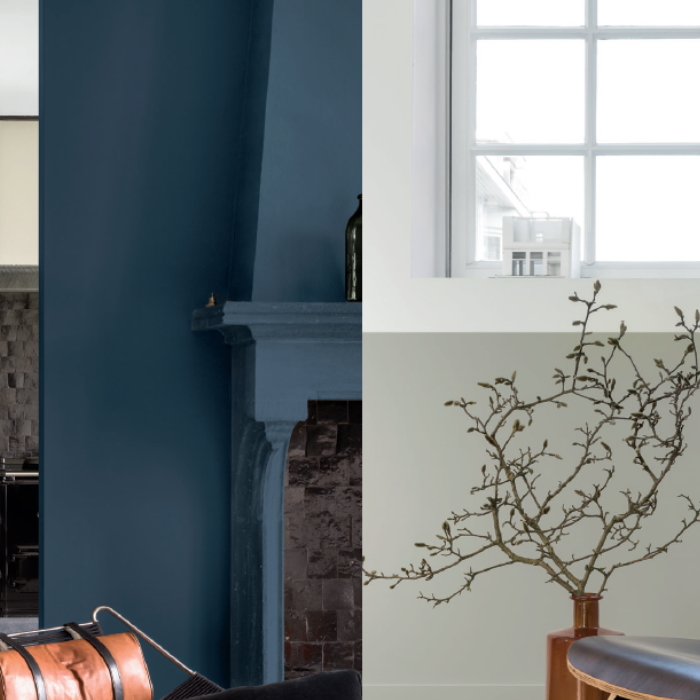 Go Deep, or Airy
Choose from rich deep colours to soft light hues to perfectly blend and contrast your decor scheme. Play with light and dark colours to accent areas, to make your space feel bigger or to make a feature of your furniture or artwork.
Let's look at the Hall
Sometimes we just get a 'feeling' when we see certain combinations of colour. Or we have a favourite colour we want to use no matter what. These layouts below give you three different colour combinations, and placement of colour, to give the same hallway three subtly different looks.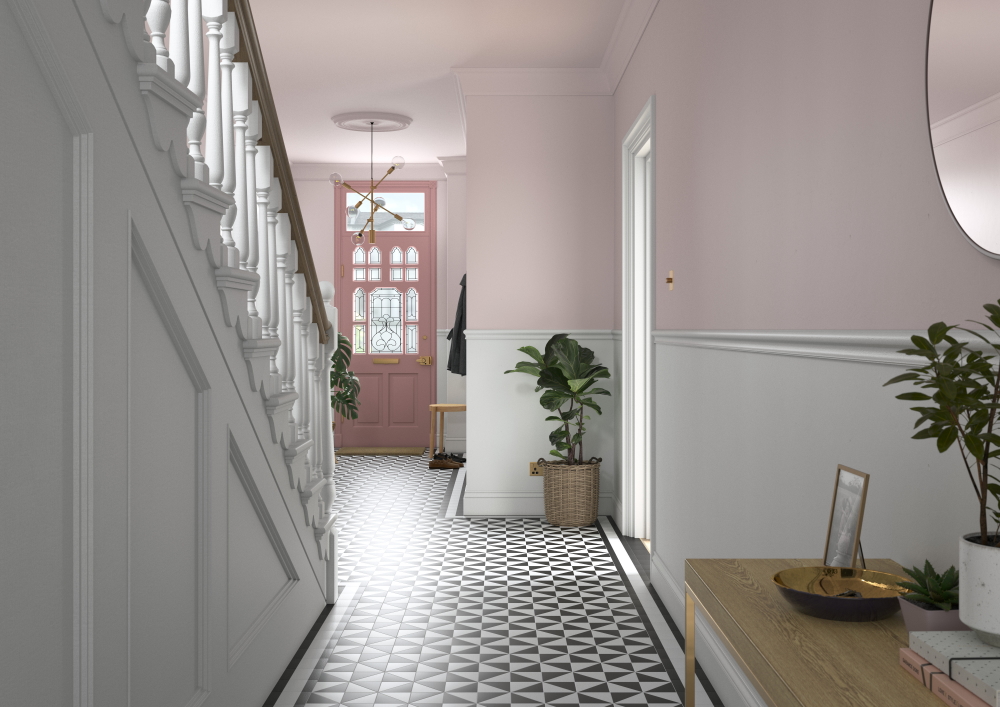 Wiltshire White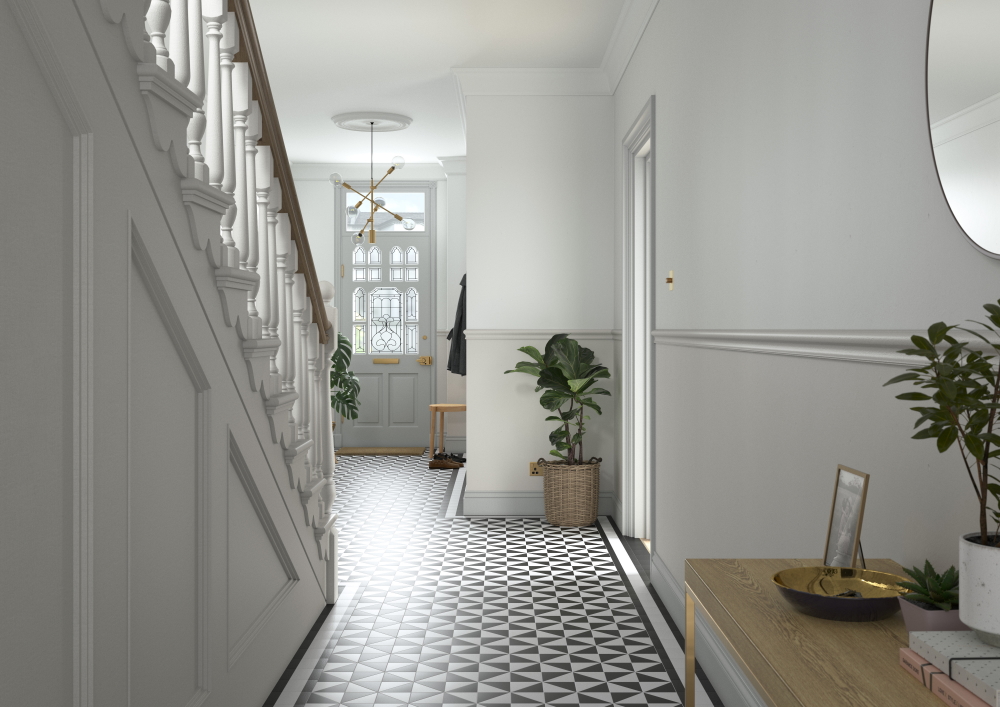 Chiltern White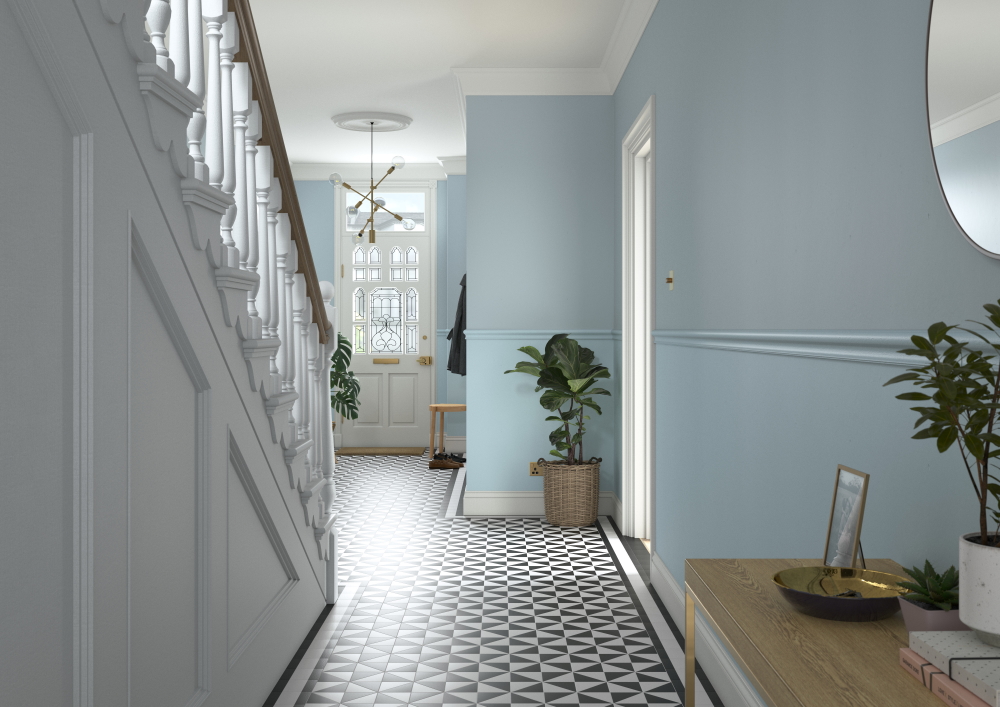 Copenhagen Blue
Next, the Sitting Room
Choosing a new colour for one of your main living areas can be daunting. But what 'feel' do you want in your lounge? Warm and cosy or light and airy? If you don't have much natural light and always tend to put your lamps on then you could try being bold and go for a deep colour for a more dramatic affect.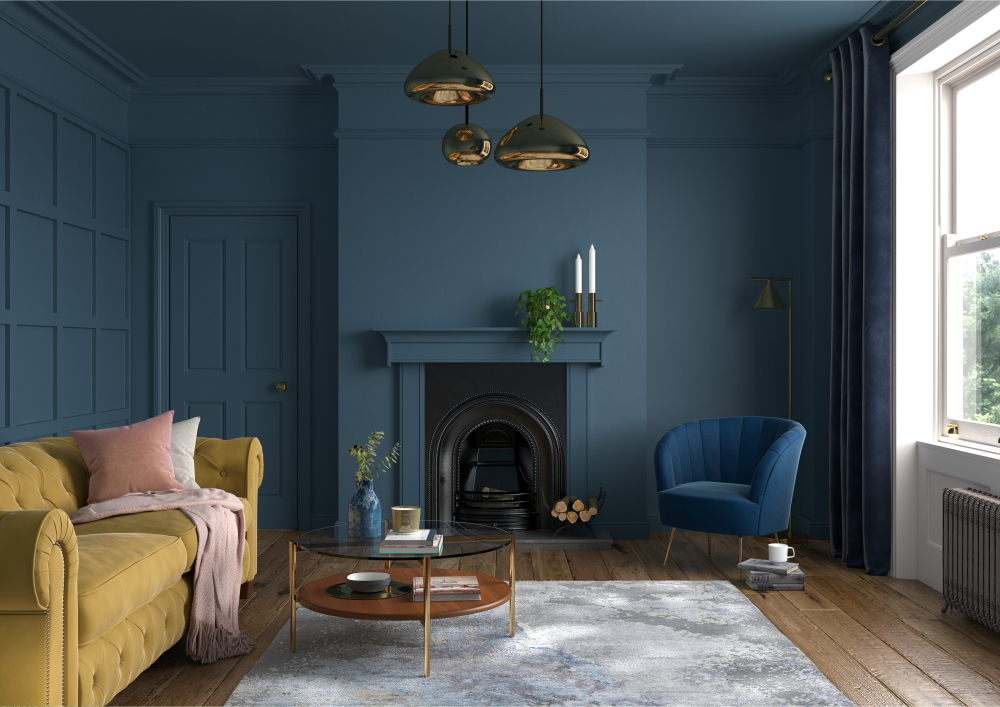 Midnight Teal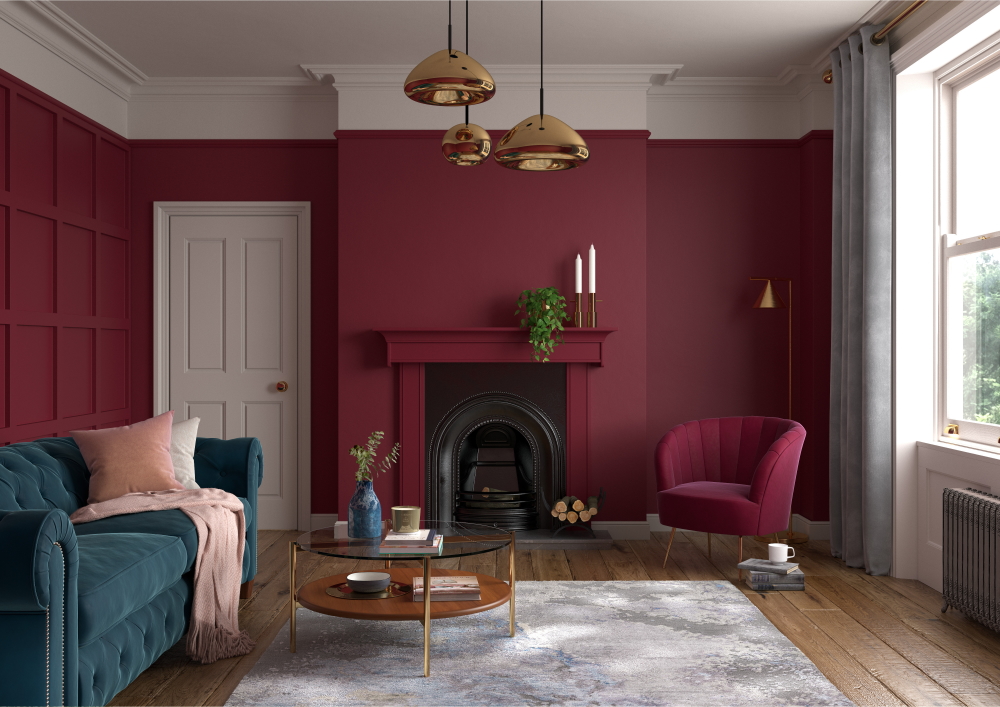 Florentine Red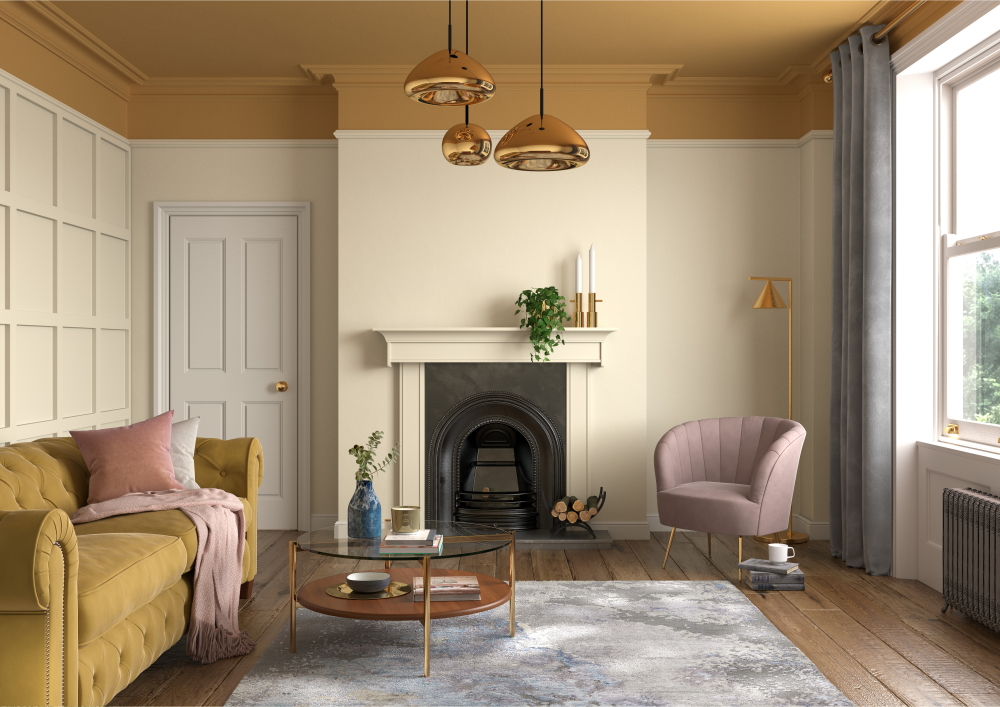 DH White
Drama in the Dining Room
Ok, so we've explored some more dramatic options in the lounge, now we are going to max on the drama with some bold choices to explore for your dining room.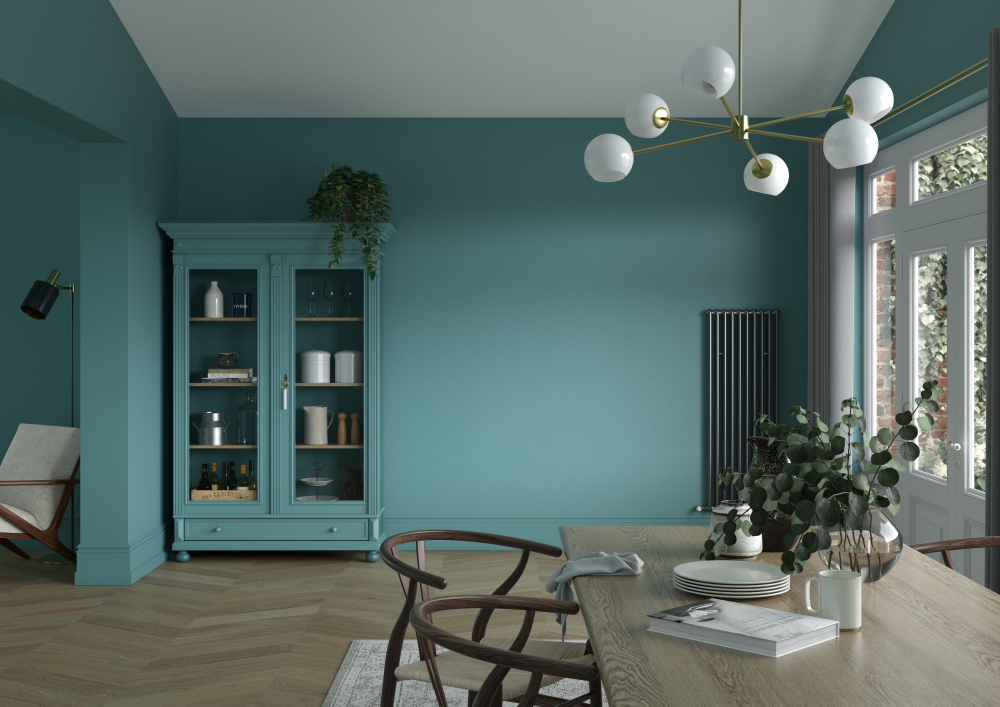 Maritime Teal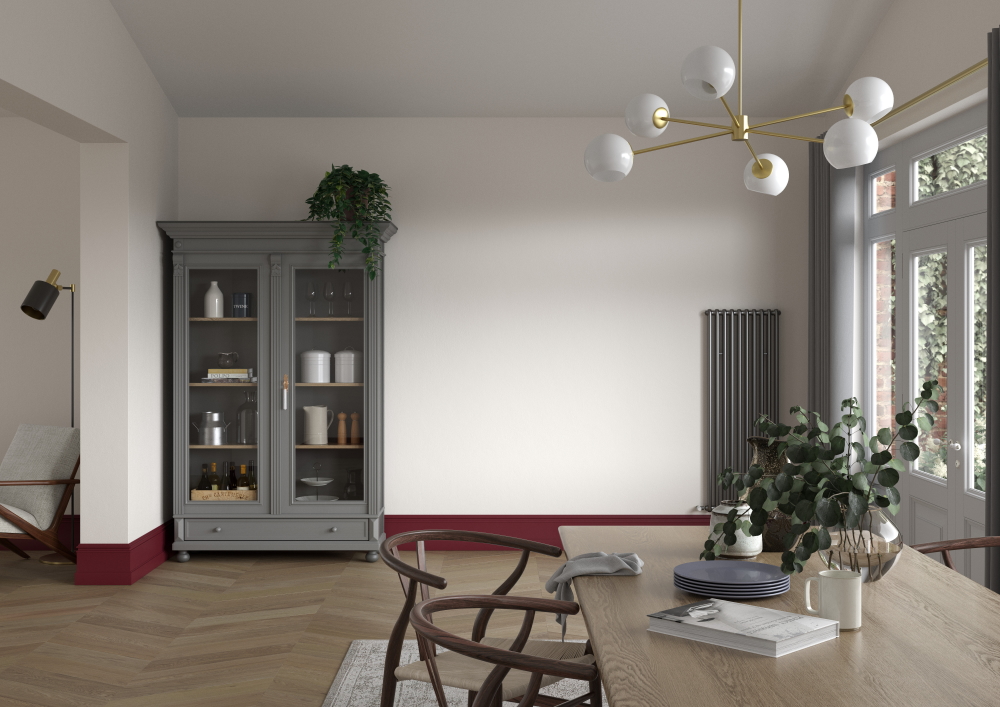 Linen White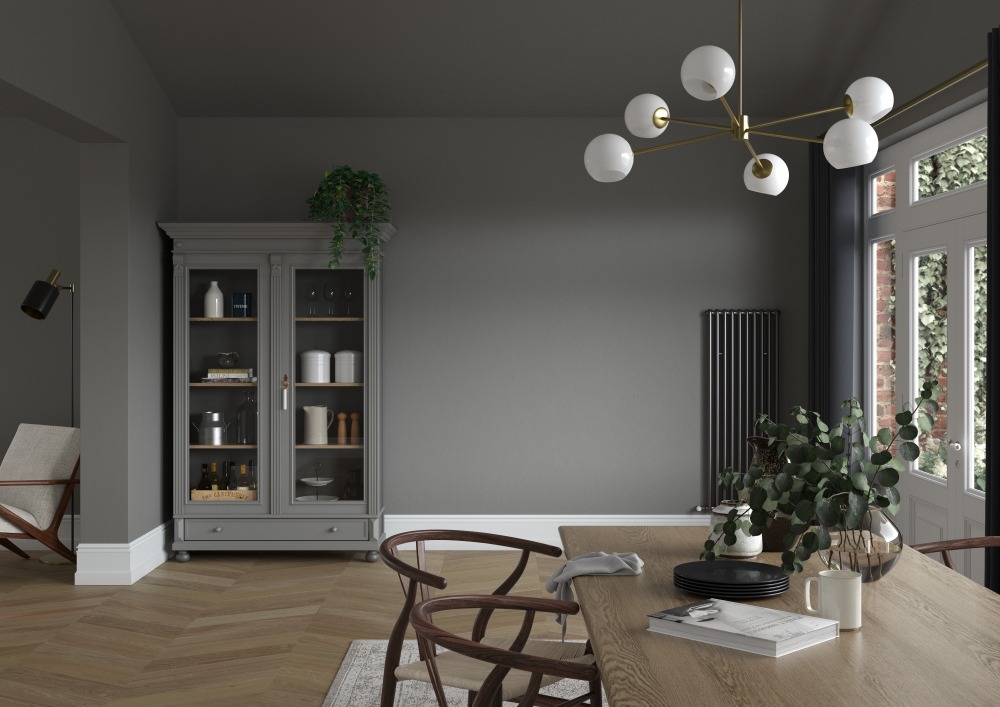 Lead Grey
Study or bedroom
This might take a leap of your imagination if you are not lucky enough to have sloping ceilings, but the following ideas can all be recreated in a standard square bedroom or home office. With more people now working from home why not make the most of that spare room and enjoy your new work-life balance with a freshly painted office?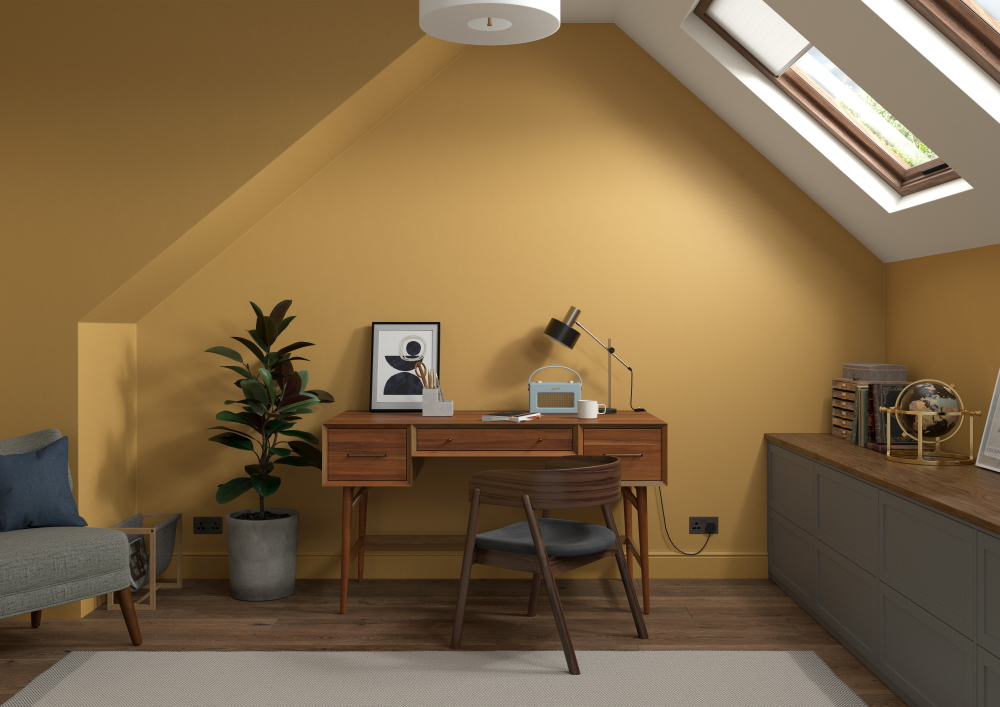 Brushed Gold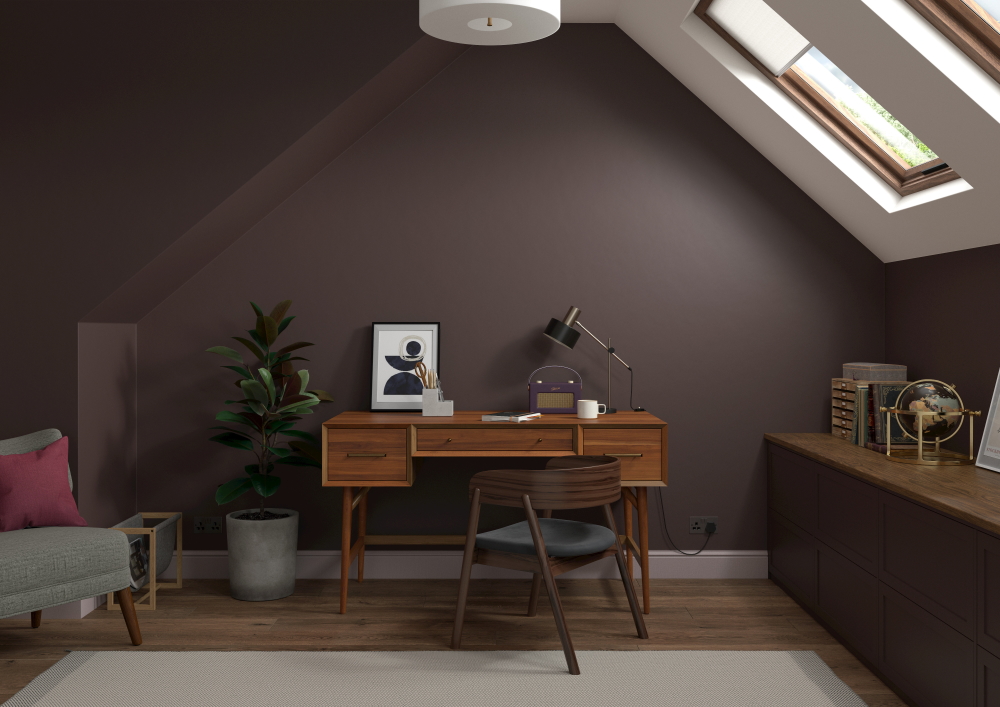 Cherry Truffle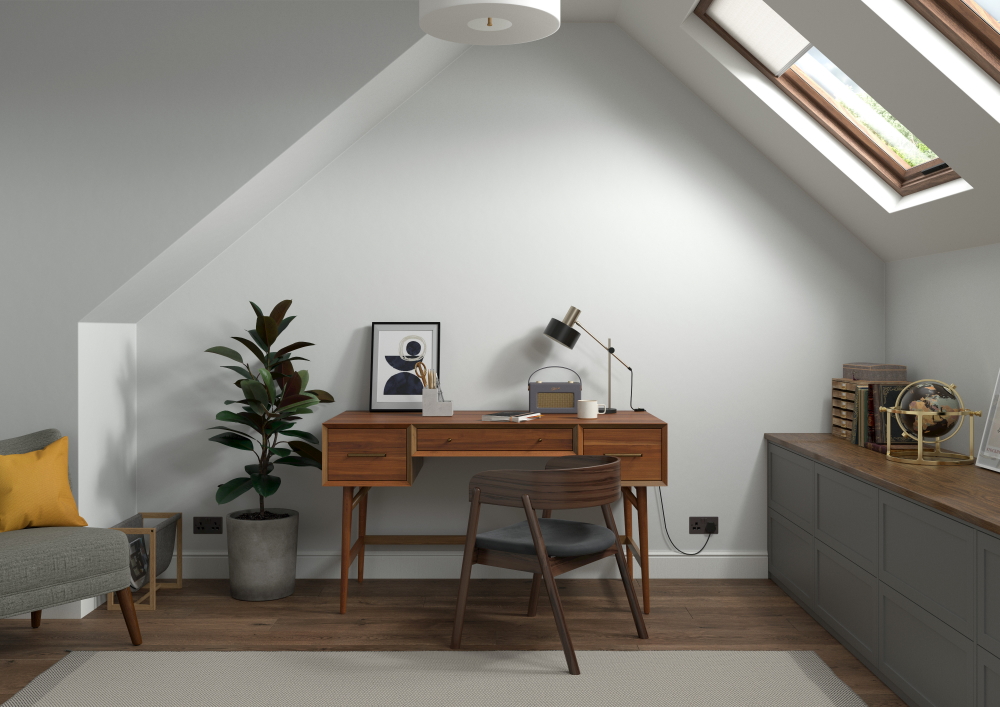 TurtleDove Grey
Glamour in the Main Bedroom
The choice is yours when it comes to the main bedroom. Here you don't have to worry what everyone else in the house wants - just what you, and your partner, want.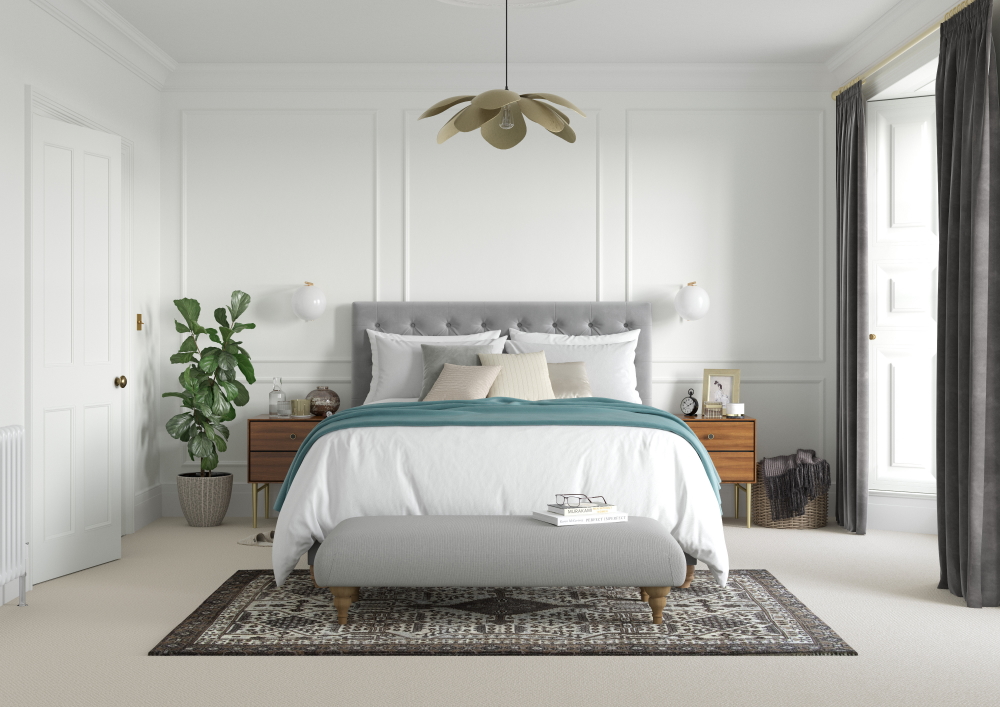 China White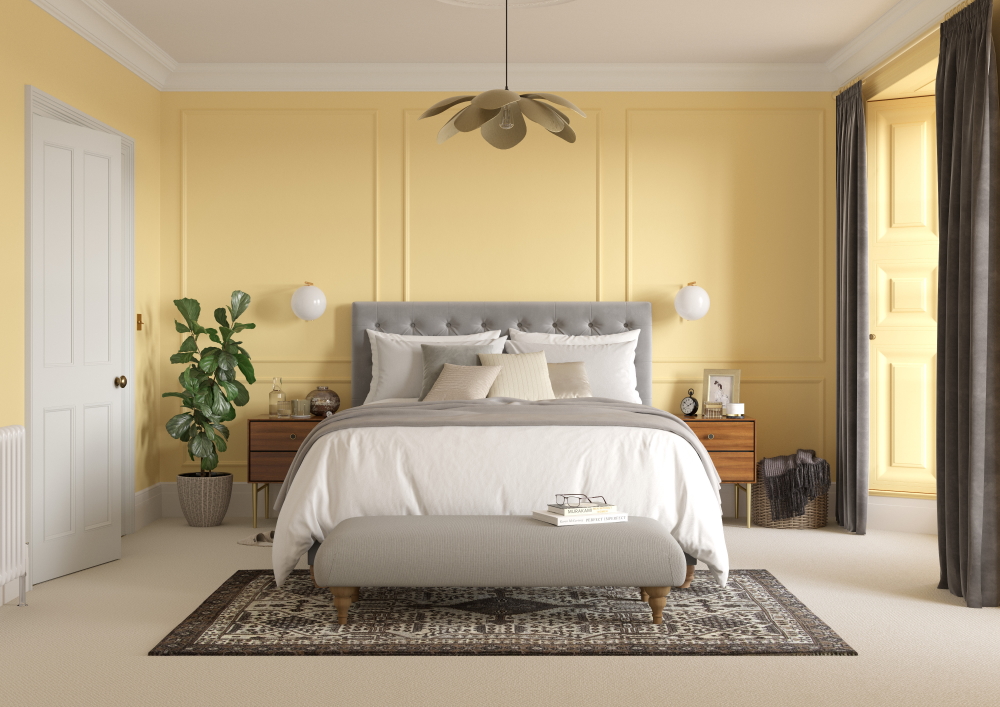 Butter Cup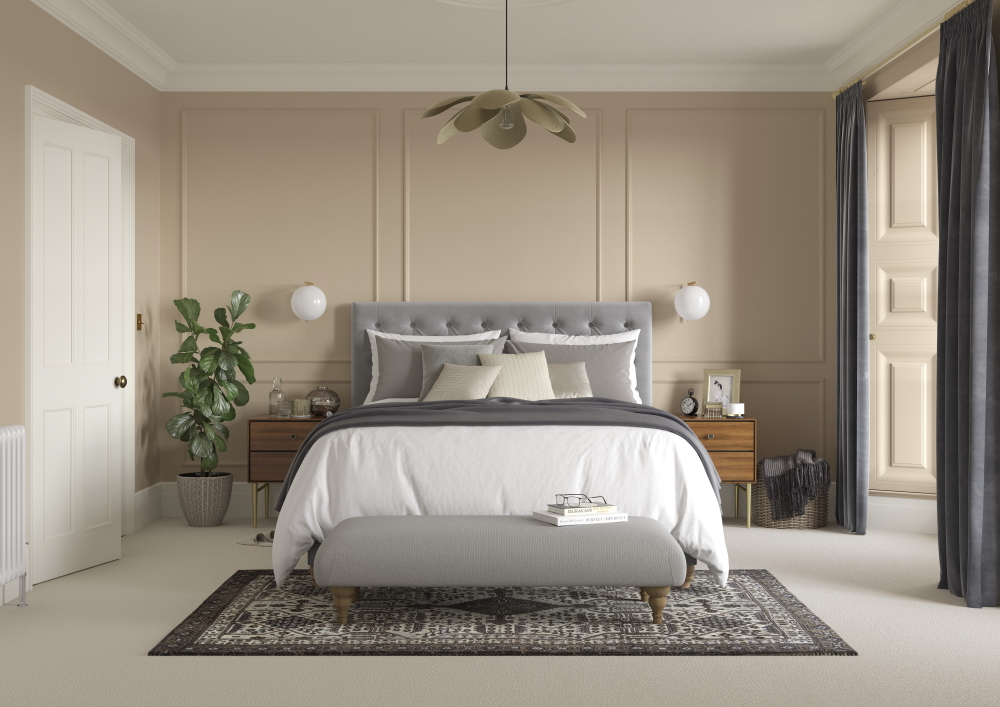 Dark Stone
Hopefully the above will have given you some inspiration for trying a project in your own home. You may also like to take a look at the Heritage Colour Card.pdf to make your choices before coming along to see us in store where we are waiting to mix your new Dulux Heritage paint for you.
---
Related Blog Articles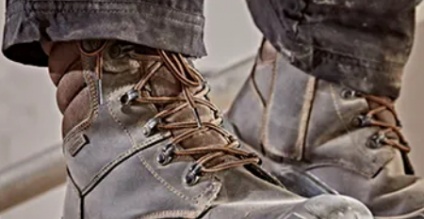 This is where it all started for Colour Supplies - as a paint and decorating specialist store. We have expanded our ranges since then and can offer products across the board for DIY-ers and professionals alike.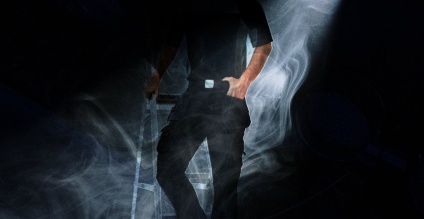 At Colour Supplies we want to bring you great brands that we know will deliver on performance for you. In this blog the spotlight is on our Workwear brands - for professionals and DIY-ers alike.