We've all seen pictures of, if we are not already living in, pretty coloured painted houses in villages or seaside towns, beautiful white painted villages abroad, or rows of terraced houses each with their own painted exterior colour.
Exterior paint not only has the job of making your house look good, it can also give a level of protection and waterproofing to the substrate of your external walls.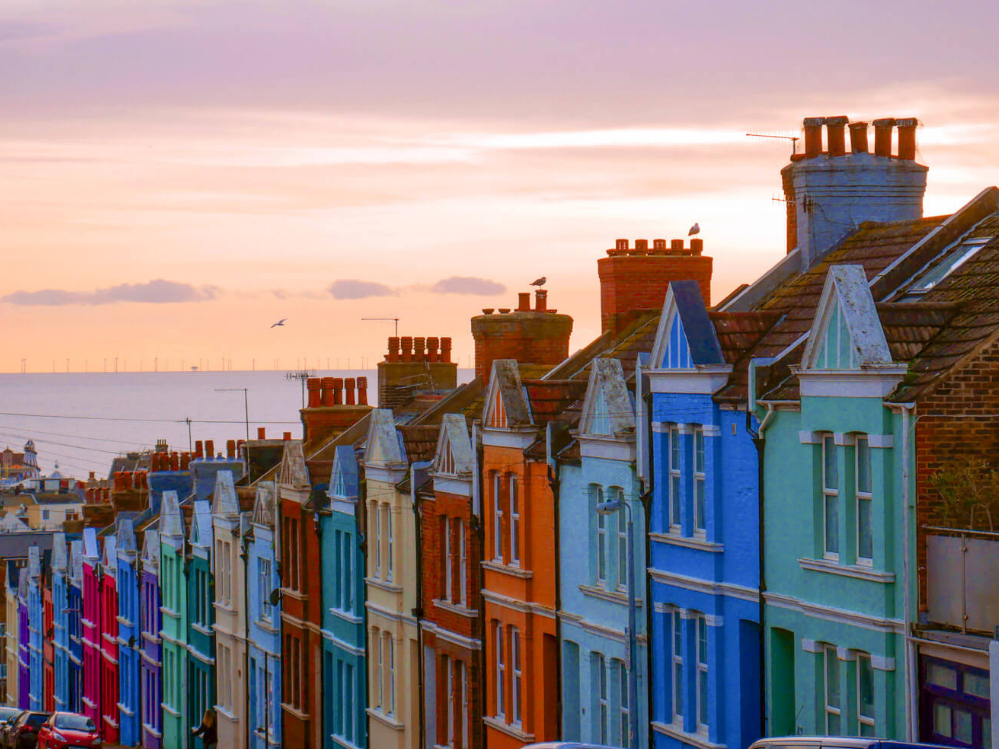 A colourful painted street in Brighton
Deciding to paint the exterior of your house for the first time, or updating your current exterior paint finish with a new colour, can be a big decision to make.
There are so many choices of colour to paint your house in, and each will have an effect on the overall look, as well as having to co-ordinate with window and door colours unless these are being changed too.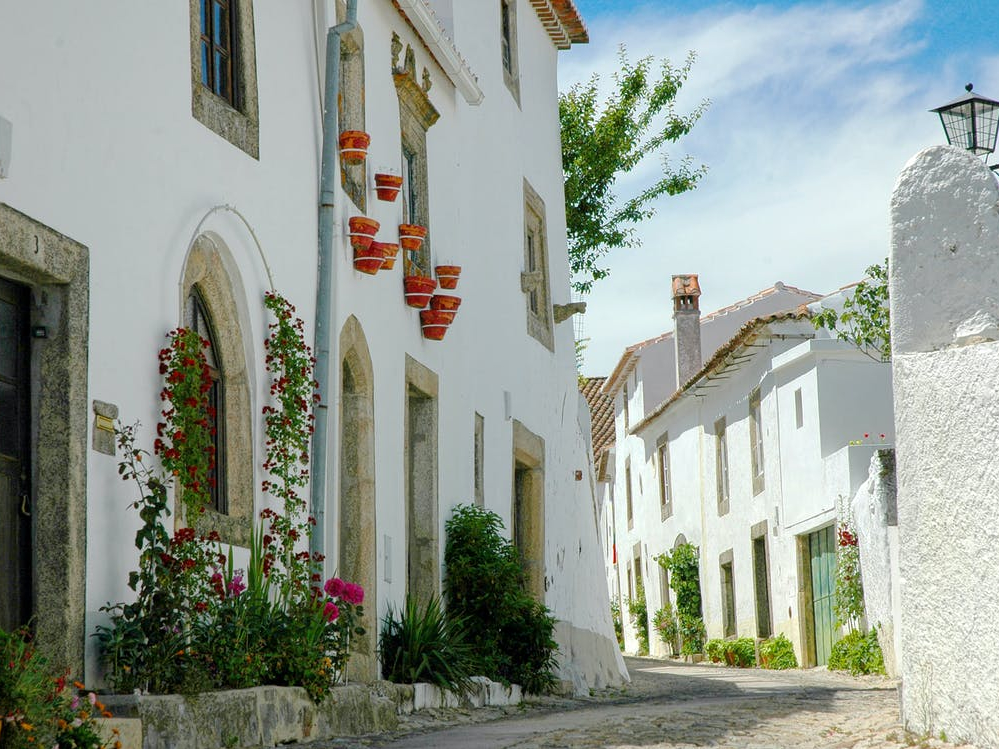 Classic white painted houses abroad
But, if you are planning to paint your house exterior there are a number of factors you may want to take into consideration, which we will take a look at. These include:
Your neighbours - do they have a painted house and what colour is it? Do you live in a Conservation Area as restrictions may apply? How much do you want to stand out from the crowd? Do you prefer to play safe with a classic look?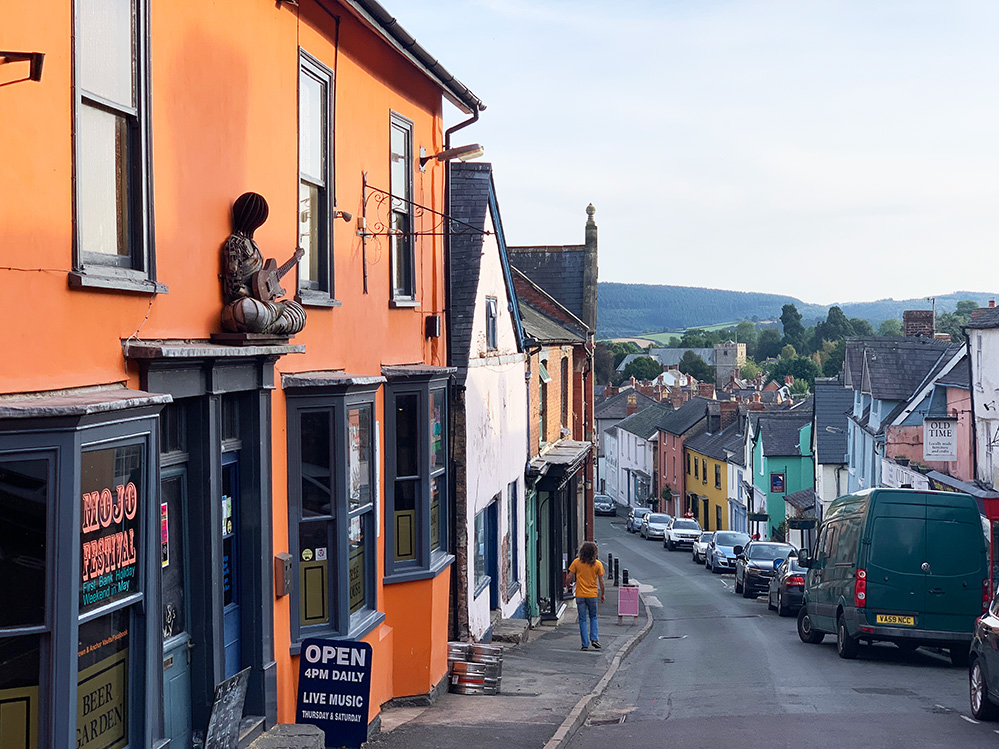 Painted houses in Bishop's Castle, Shropshire
First let's take a look at the Sandtex masonry paints - available to buy online here. These come in fairly classic tones or whites, creams, browns, greys and reds. Suitable for use on Rendering, Concrete, and Masonry painted surfaces these paints have Microseal technology. Sandtex masonry paint ensures that your brick work is dirt resistant, breathable and waterproof – meaning flawless coverage and protection for longer.
Let's consider your neighbours
Below we illustrate the effect a neighbours' house can have on your own choice of house colour, particularly if you live in a terrace, and vice-versa.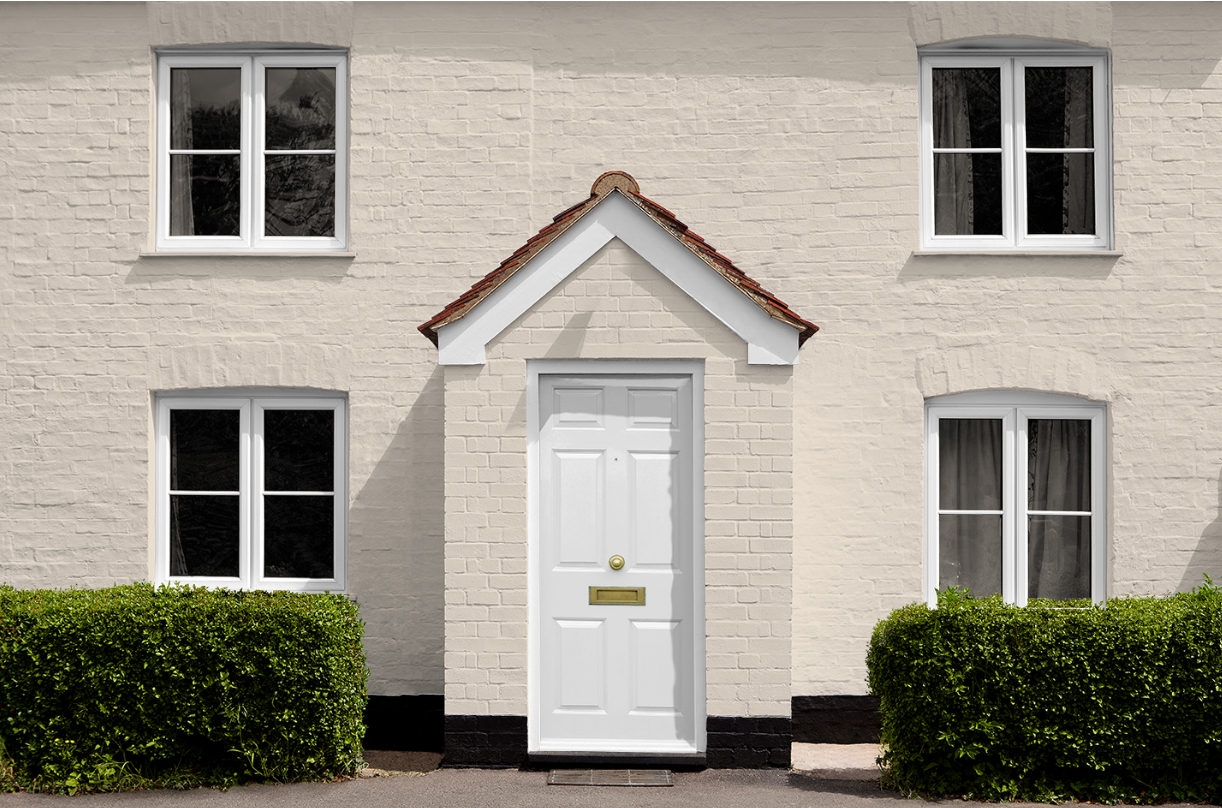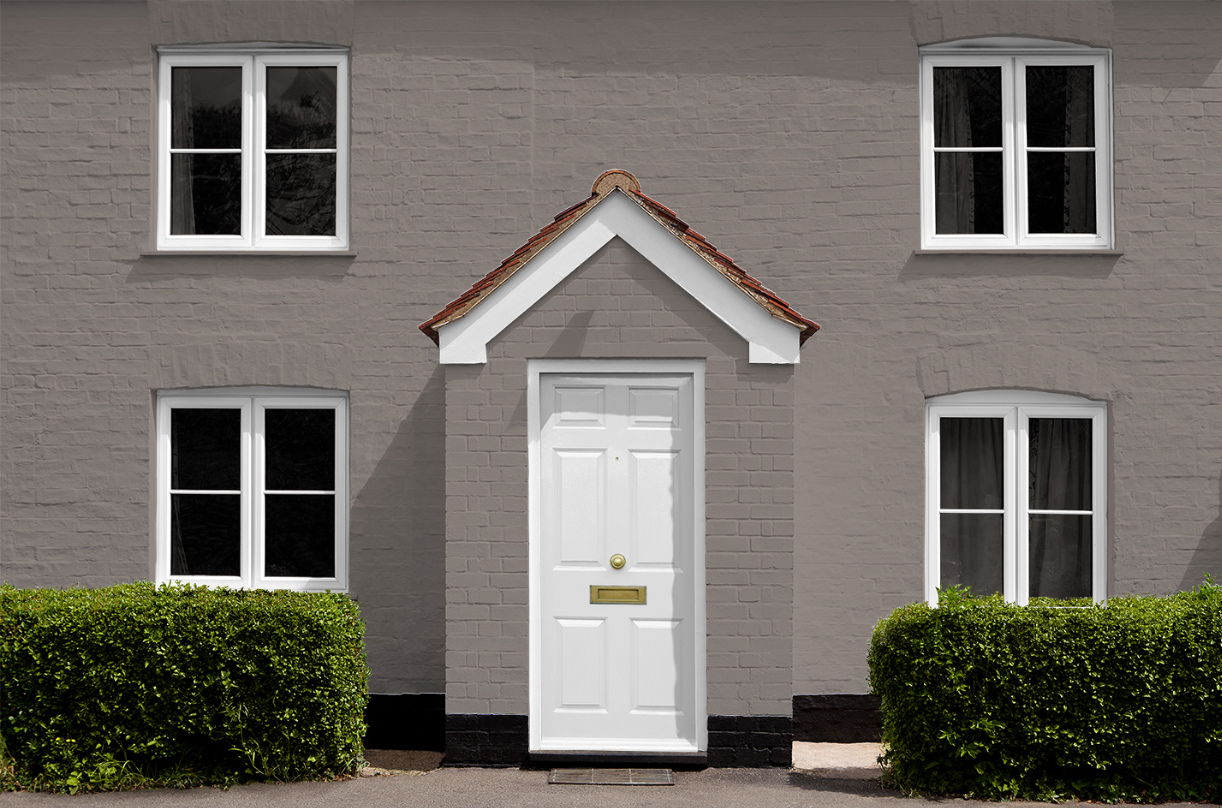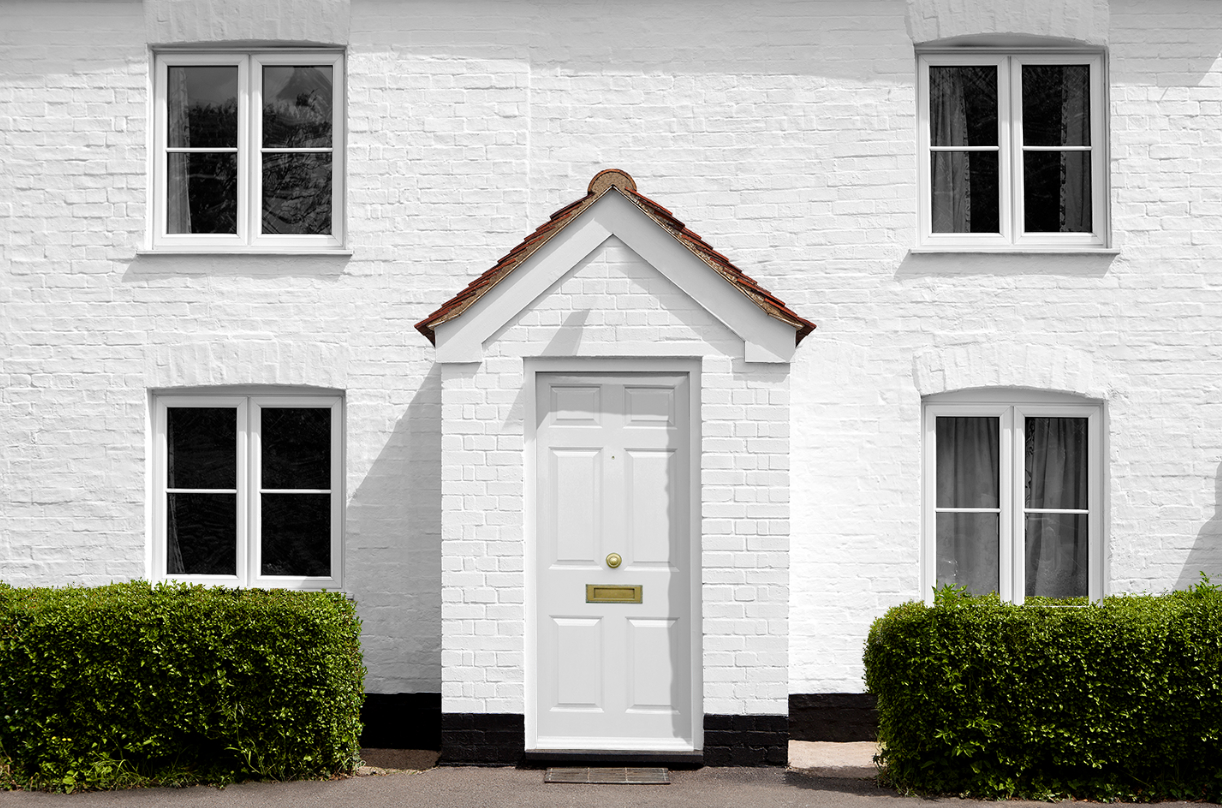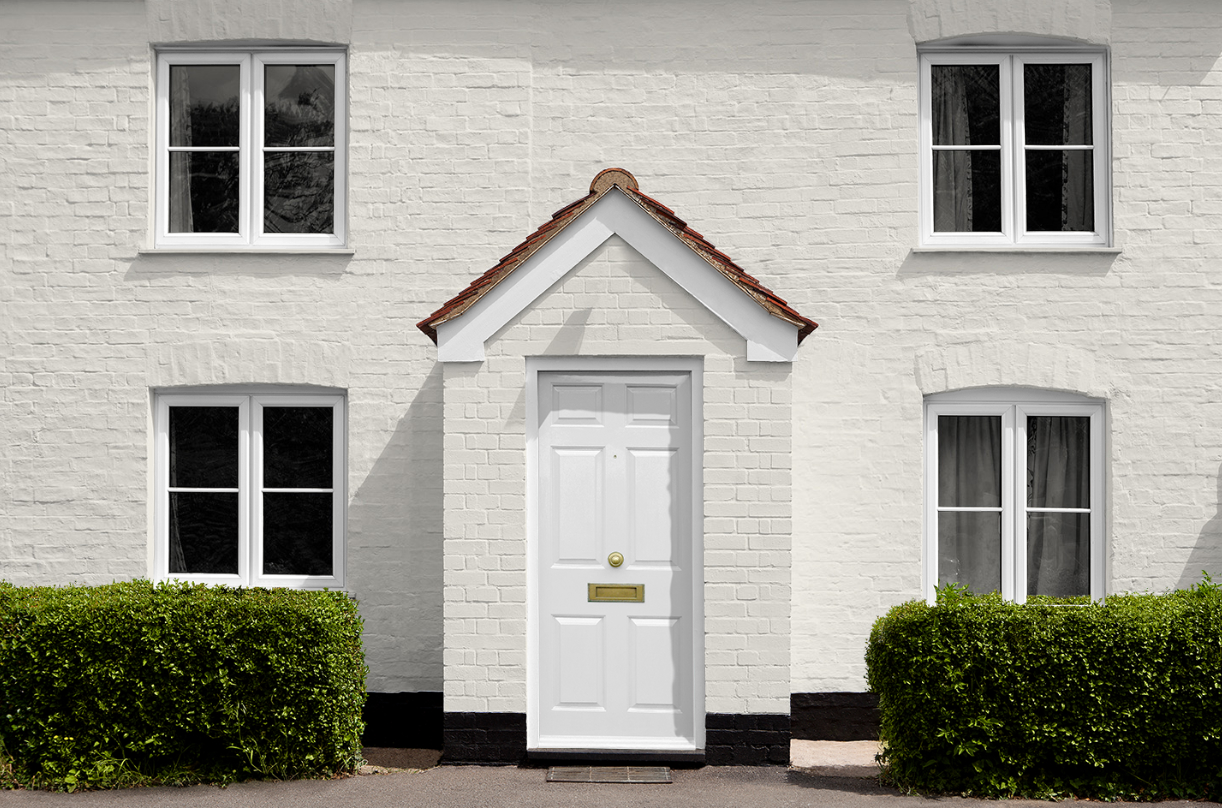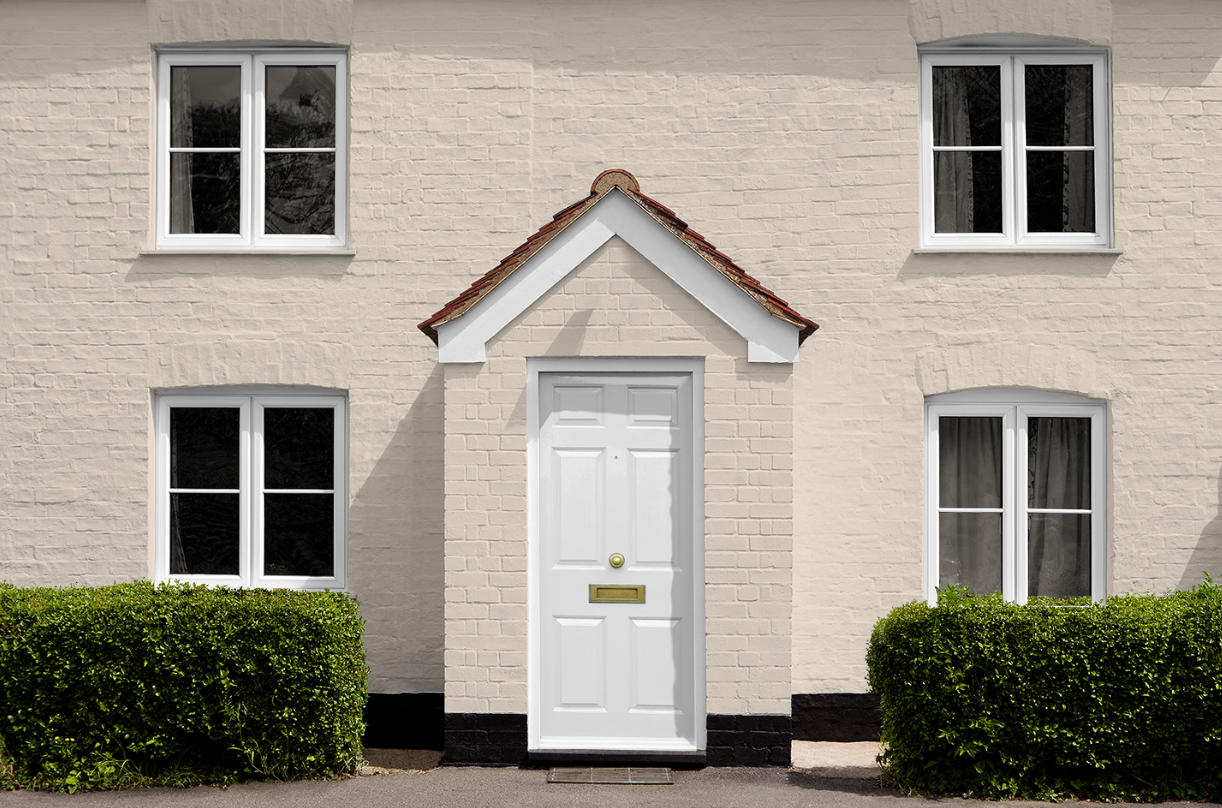 White painted doors with Country Stone, Bitter Chocolate, Brilliant White, Chalk Hill, and Sandstone Sandtex Masonry paint.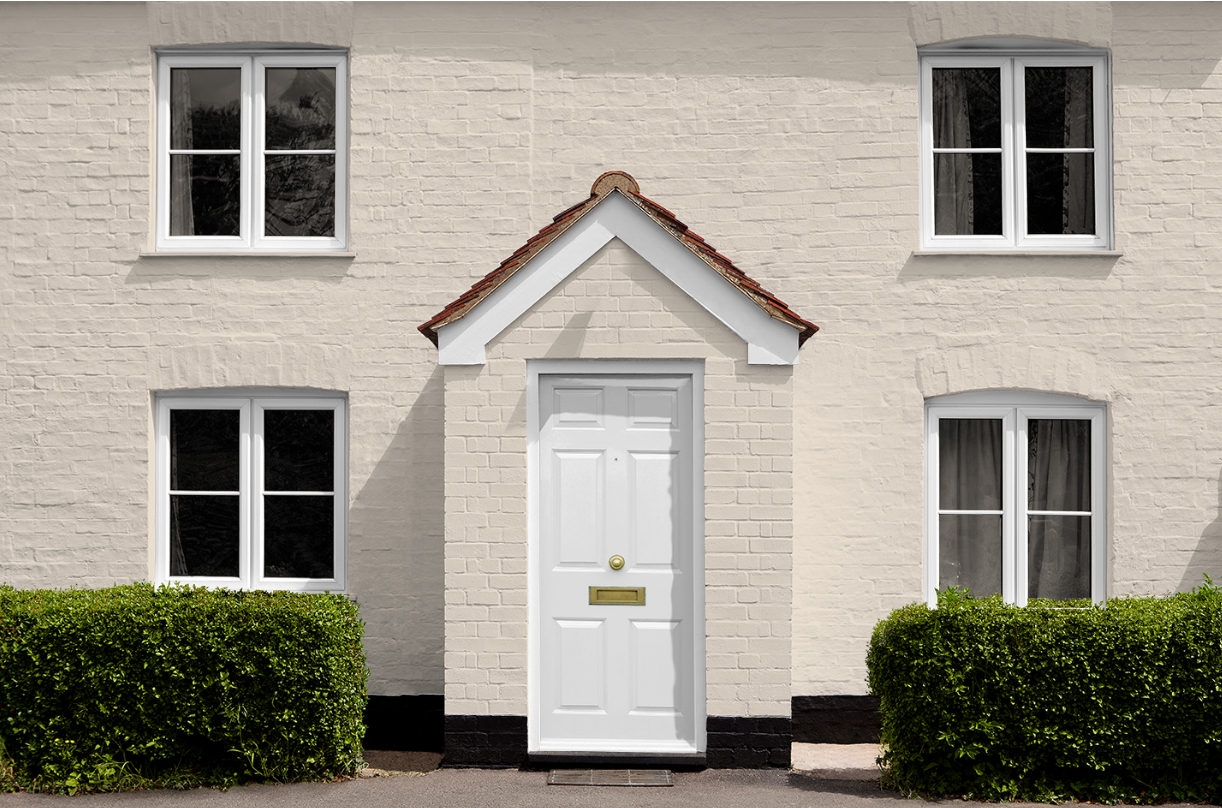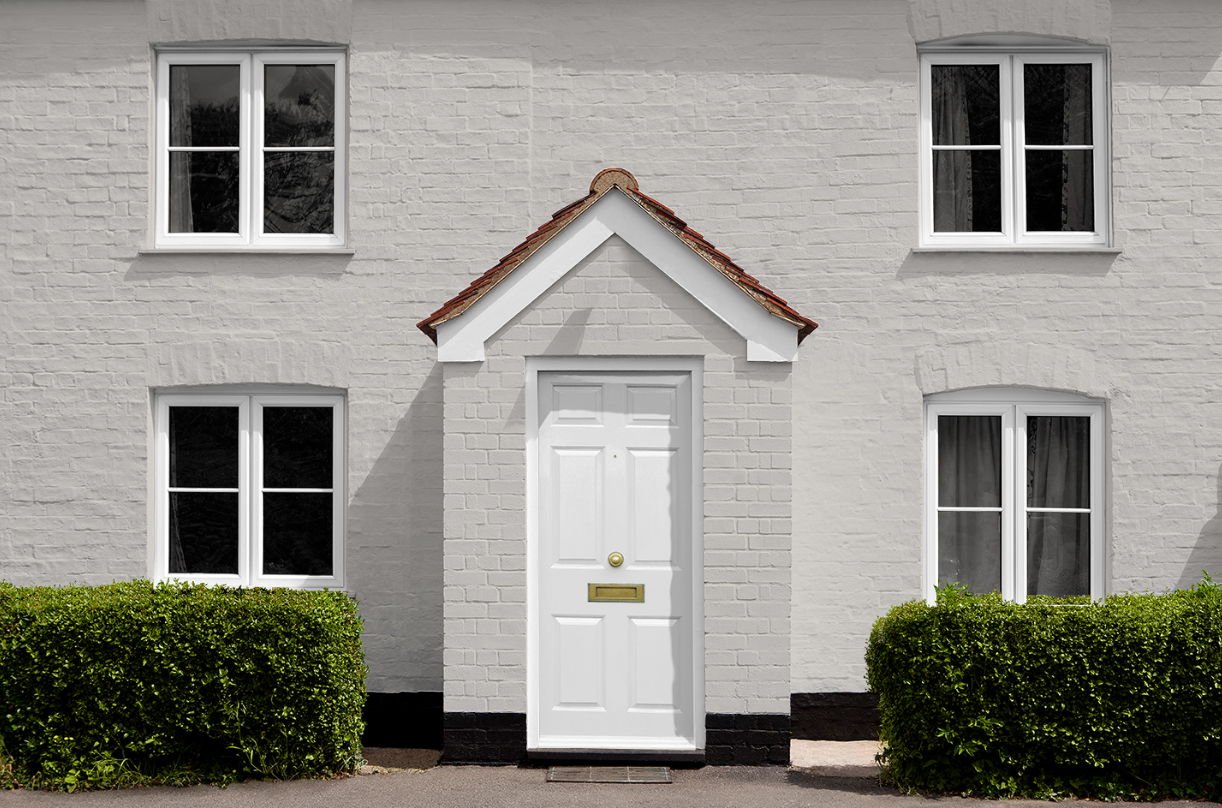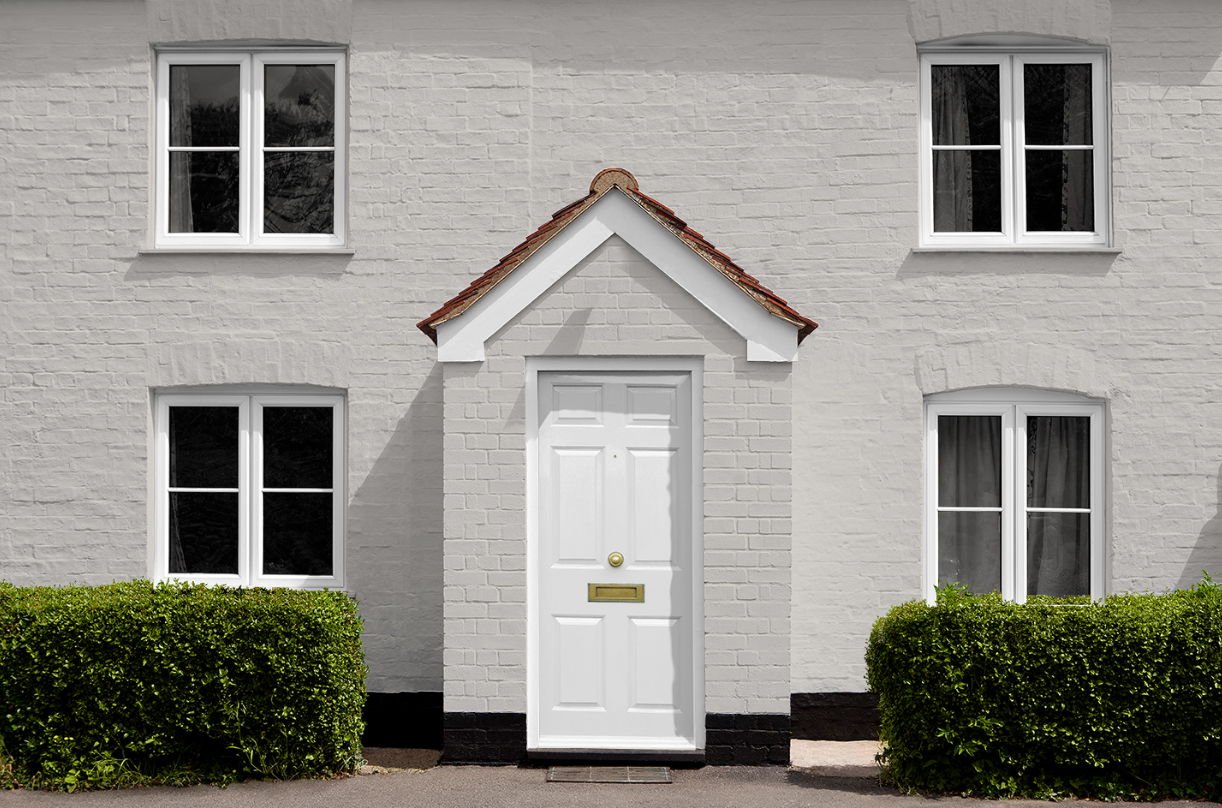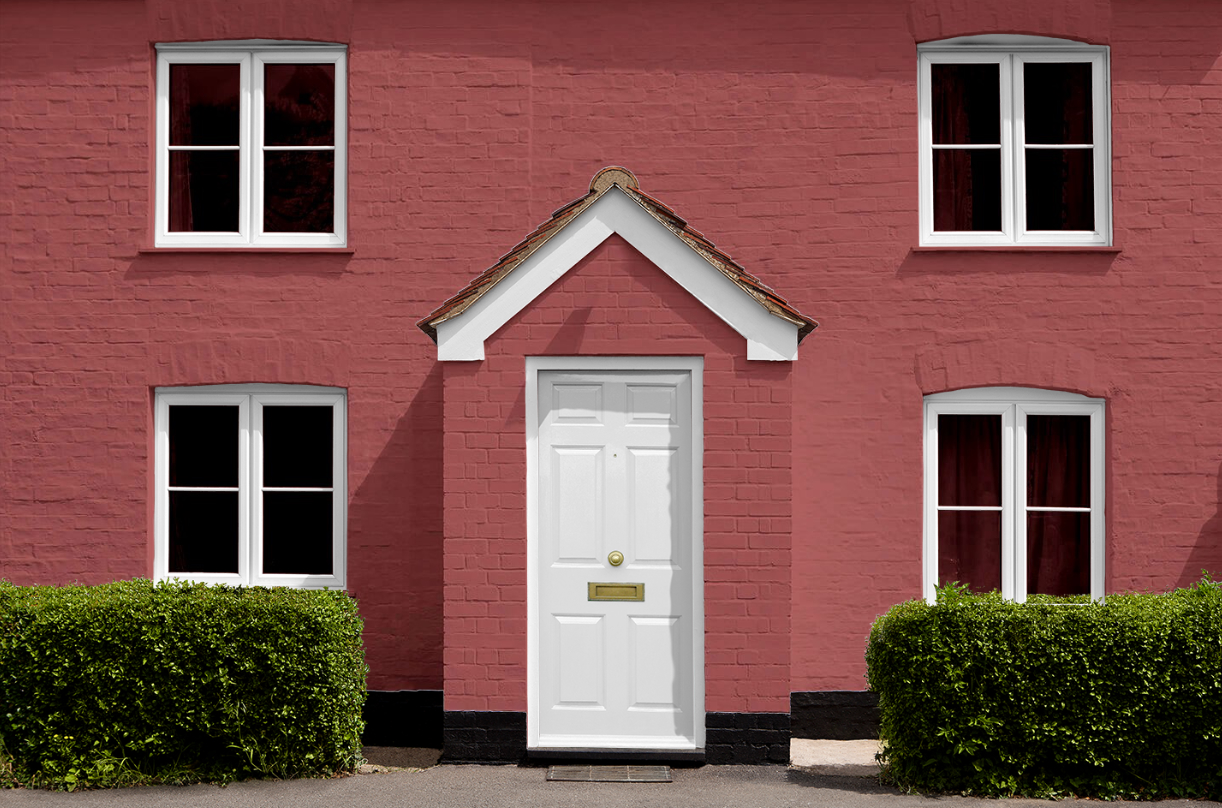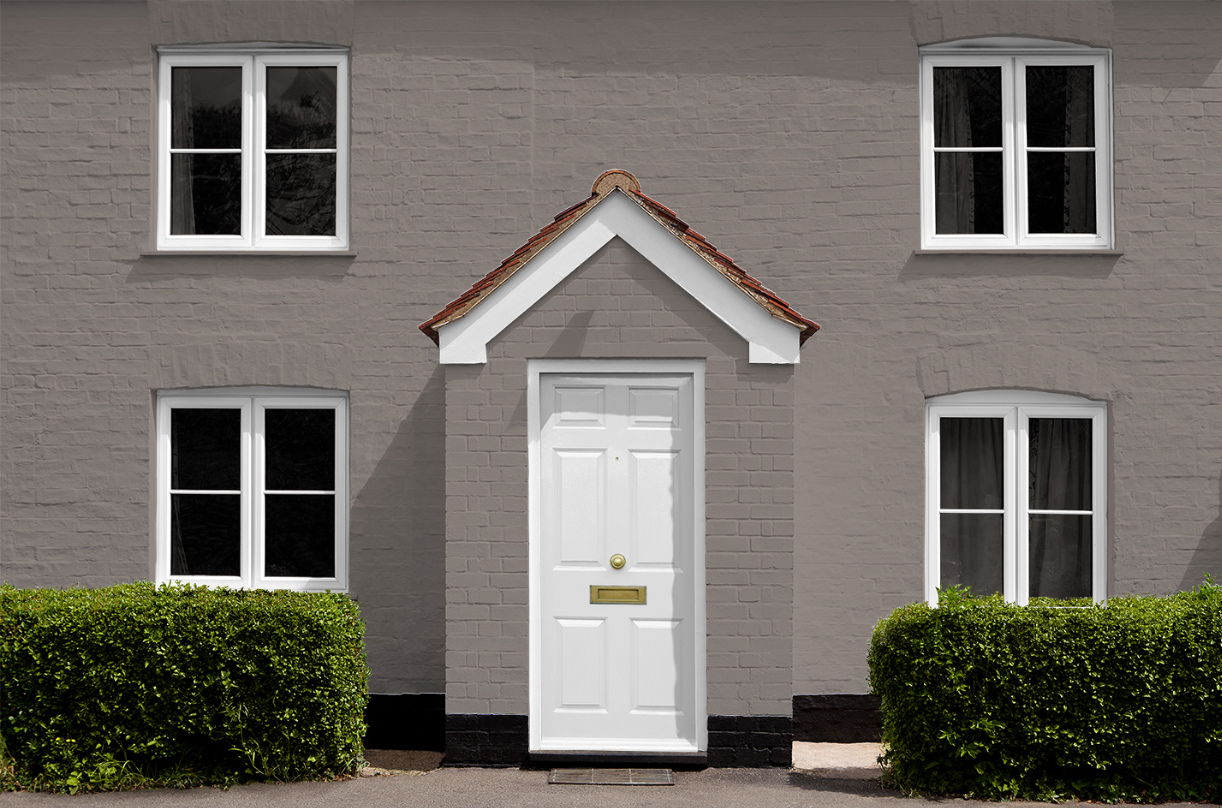 White painted doors with Country Stone, Plymouth Grey, Plymouth Grey, Hot Brick and Bitter Chocolate Sandtex Masonry paint.
There is nothing right or wrong with the colour choices illustrated in each of the terraces above; it is just interesting to see how the 'street' changes it's appearance according to what exterior paint choices have been made by each neighbour. Notice also how the same colour in either terrace can appear slightly different according to which coloured exterior it is next to - something you may want to bear in mind.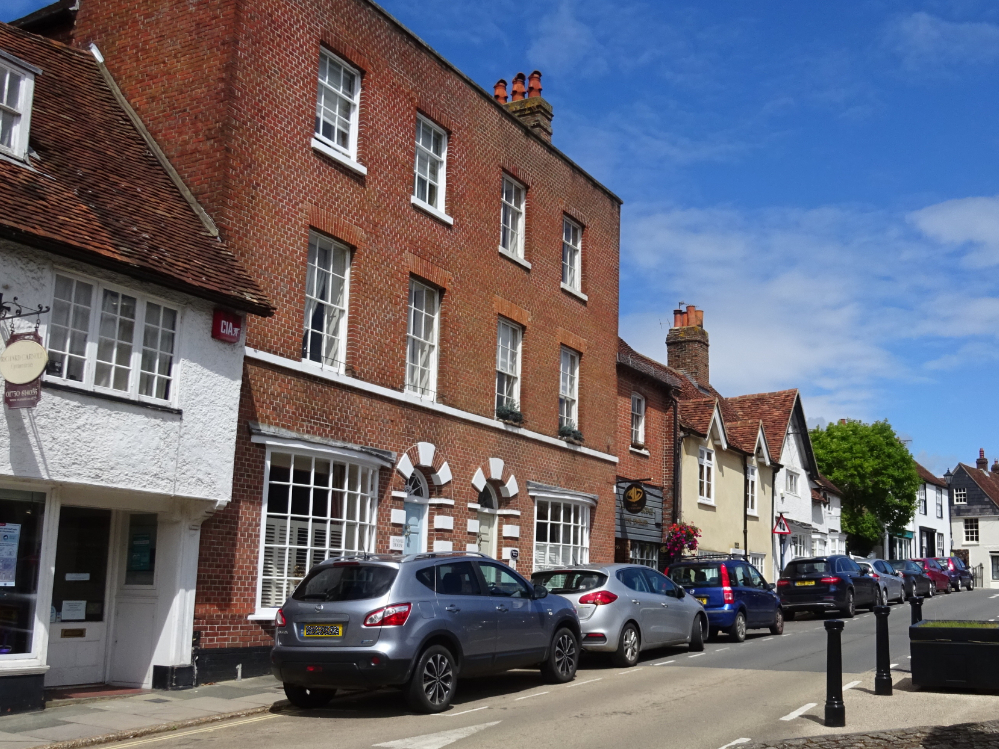 Listed buildings, Midhurst
Living in a Conservation Area
Generally speaking, you don't need planning permission for exterior painting and decorating. You can paint the outside of most properties, outbuildings and fences without having to give notice or apply for permission. However, Conservation areas exist to protect the special architectural and historic interest of a place - in other words the features that make it unique and distinctive. You can contact your Local Planning Authority if you are not sure if you live in a Conservation area or not. If your property is a listed building or in a conservation area, there are some additional rules that apply.
If you own a listed building, you'll need listed building consent for any significant external work you want to do including exterior painting. Your local authority is unlikely to prevent you from painting your property. However, they'll probably restrict the colour and paint type you use.
'Designated land' includes Conservation areas, Areas of Outstanding Natural Beauty, National Parks and World Heritage Sites. If your property is on designated land, there are probably restrictions on what you can and can't do to it. This might include exterior painting. Different rules apply to different areas of designated land. So before you do any exterior painting, it's a good idea to contact your local authority to find out whether there are any restrictions on this in your area. Some local authorities might ask you to apply for planning permission, while others will be happy for you to go ahead with the work. If at all unsure it is always better to check!
Sometimes listed building regulations apply to unlisted structures that are close to listed buildings. So if you live close to a listed building, or think you might do, it would be a good idea to check with your local authority that any exterior changes, including painting your house, are acceptable.
Stand out from the crowd
If you have no restrictions on your colour choice based on where you live you may decide you want to stand out from the rest of the street and go bold! Like the two choices below - Black and Hot Brick masonry paints surrounded by more subtle paint finishes on the neighbouring houses.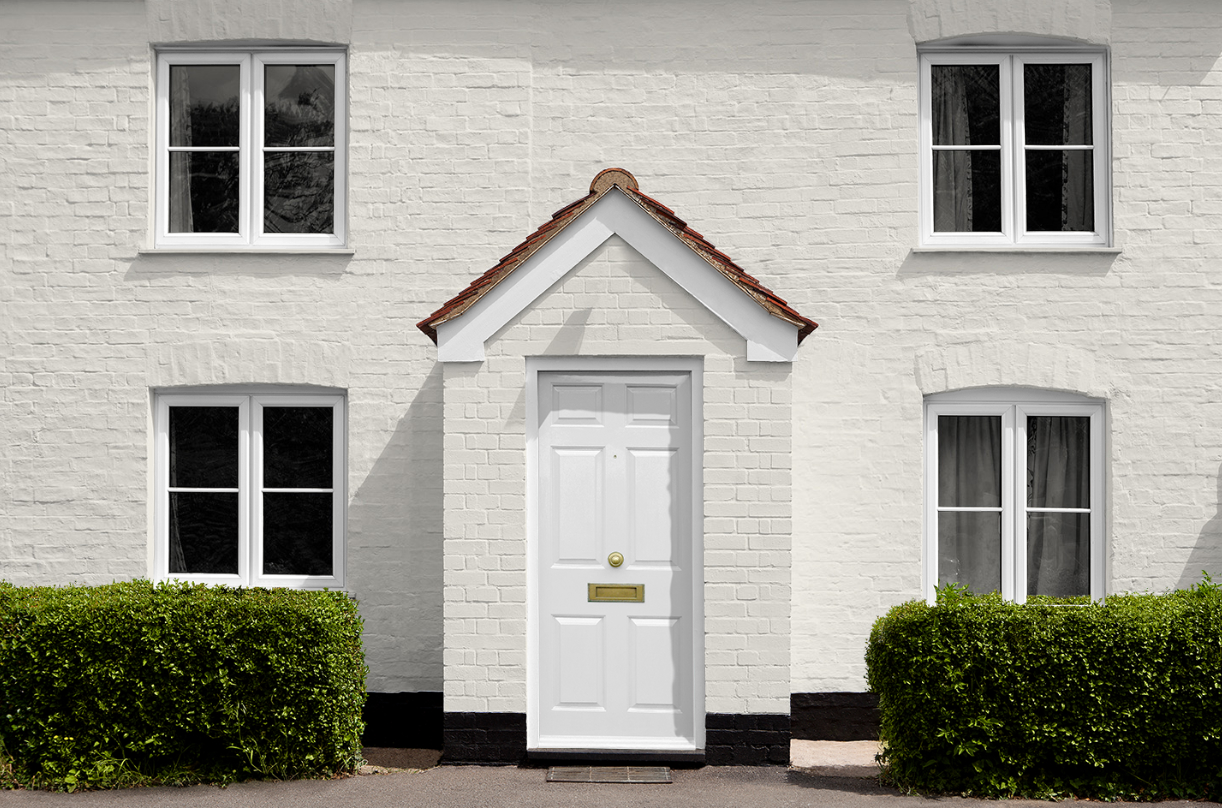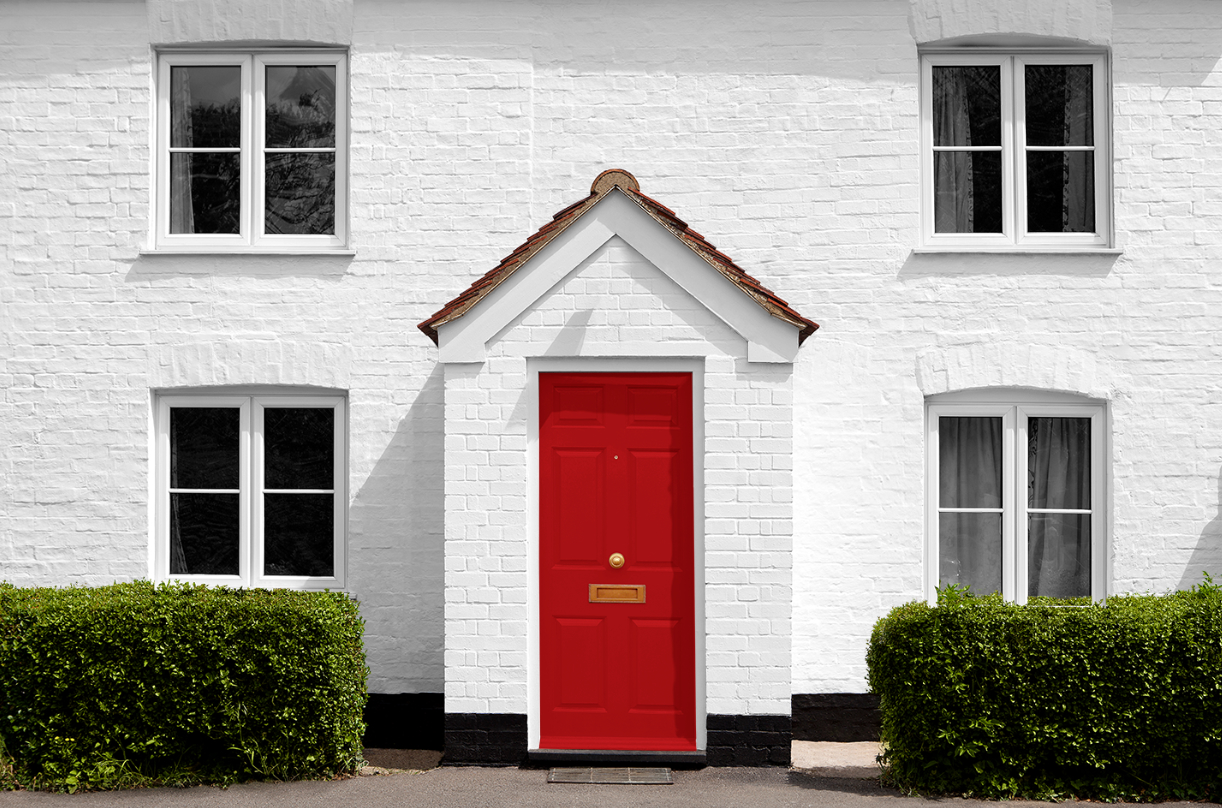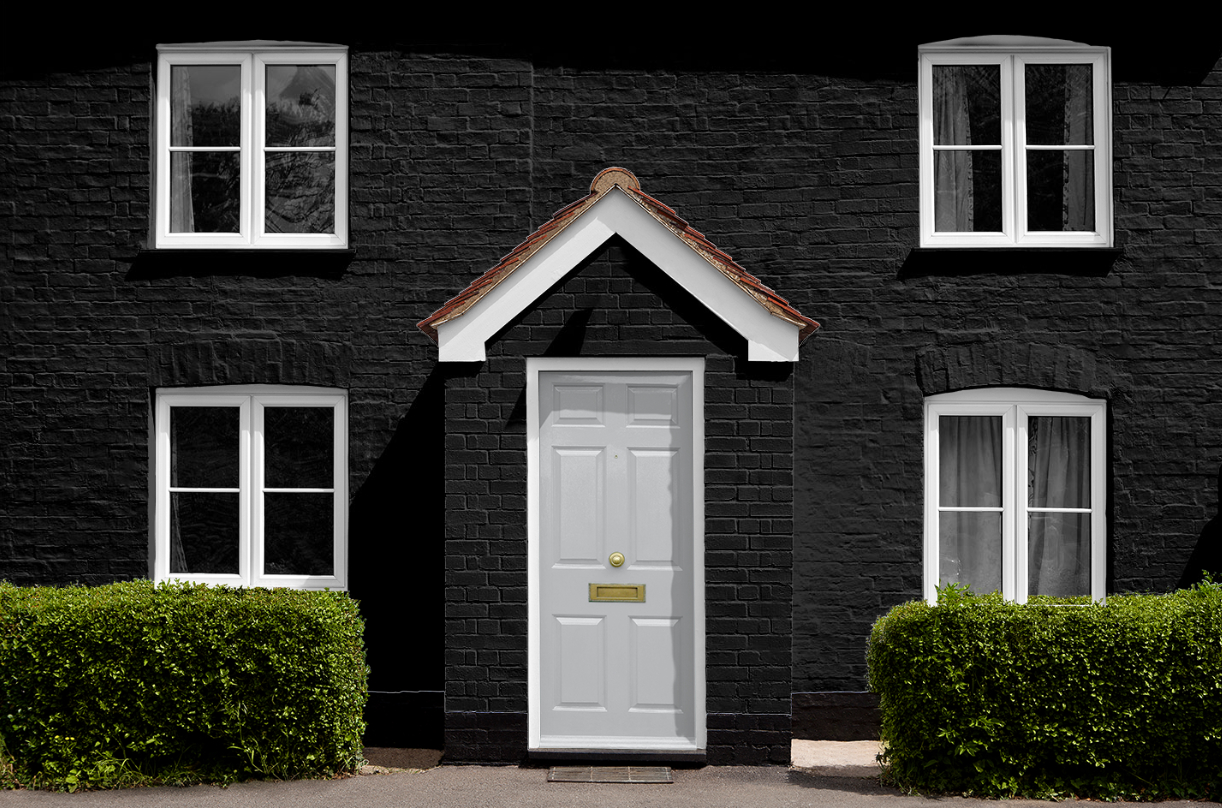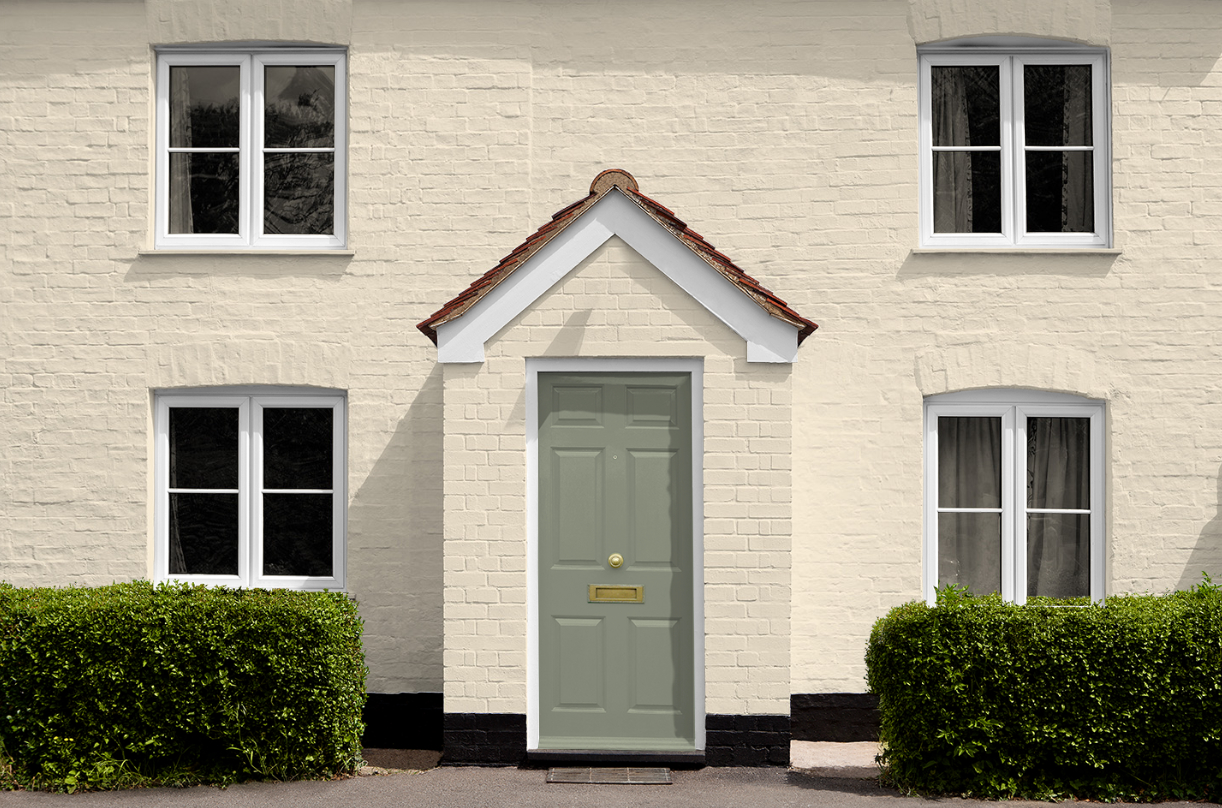 Chalk Hill, Brilliant White, Black, Chalk Hill and Brilliant White Masonry Paint with various classic coloured painted doors.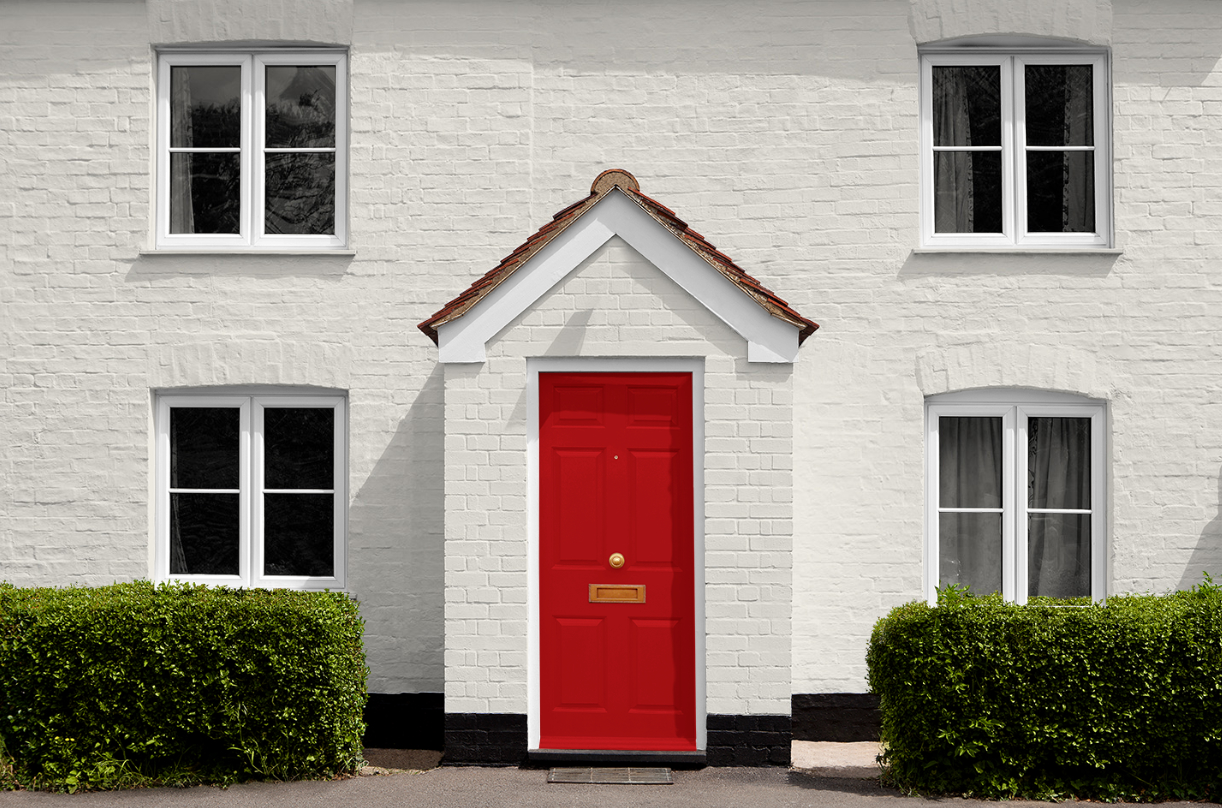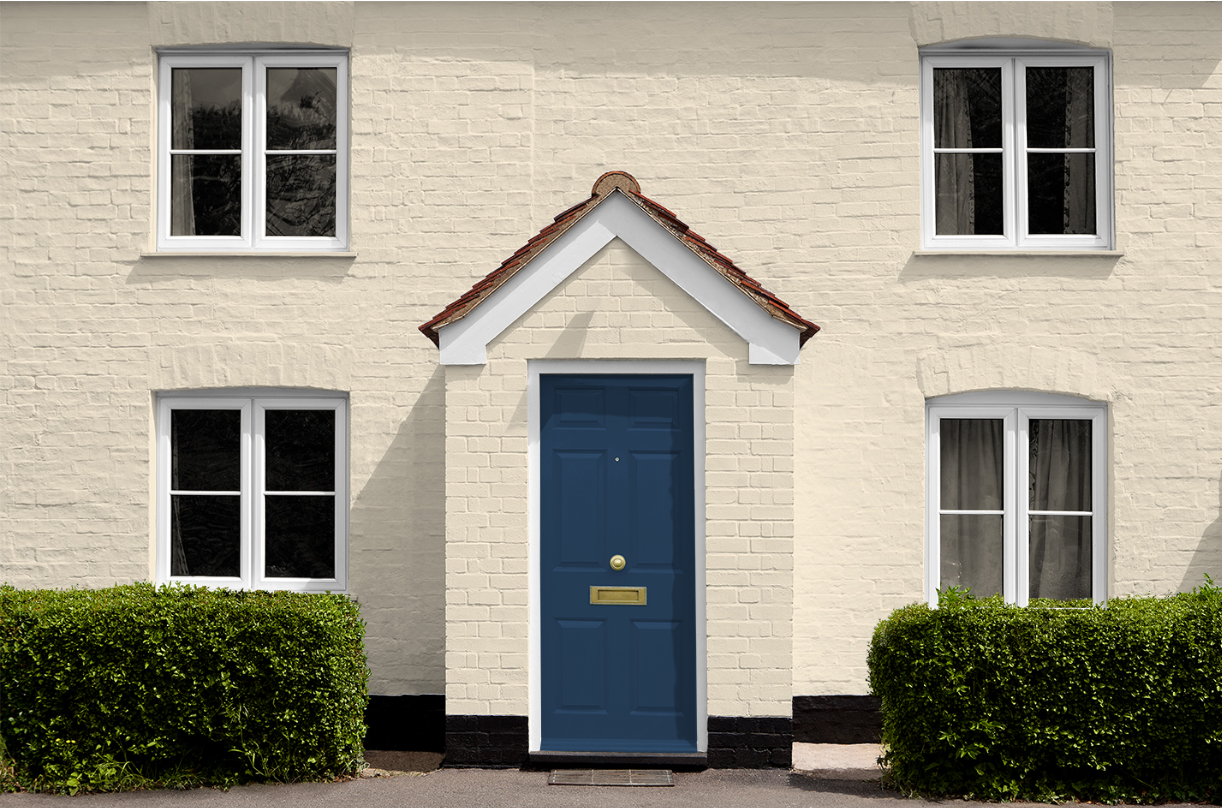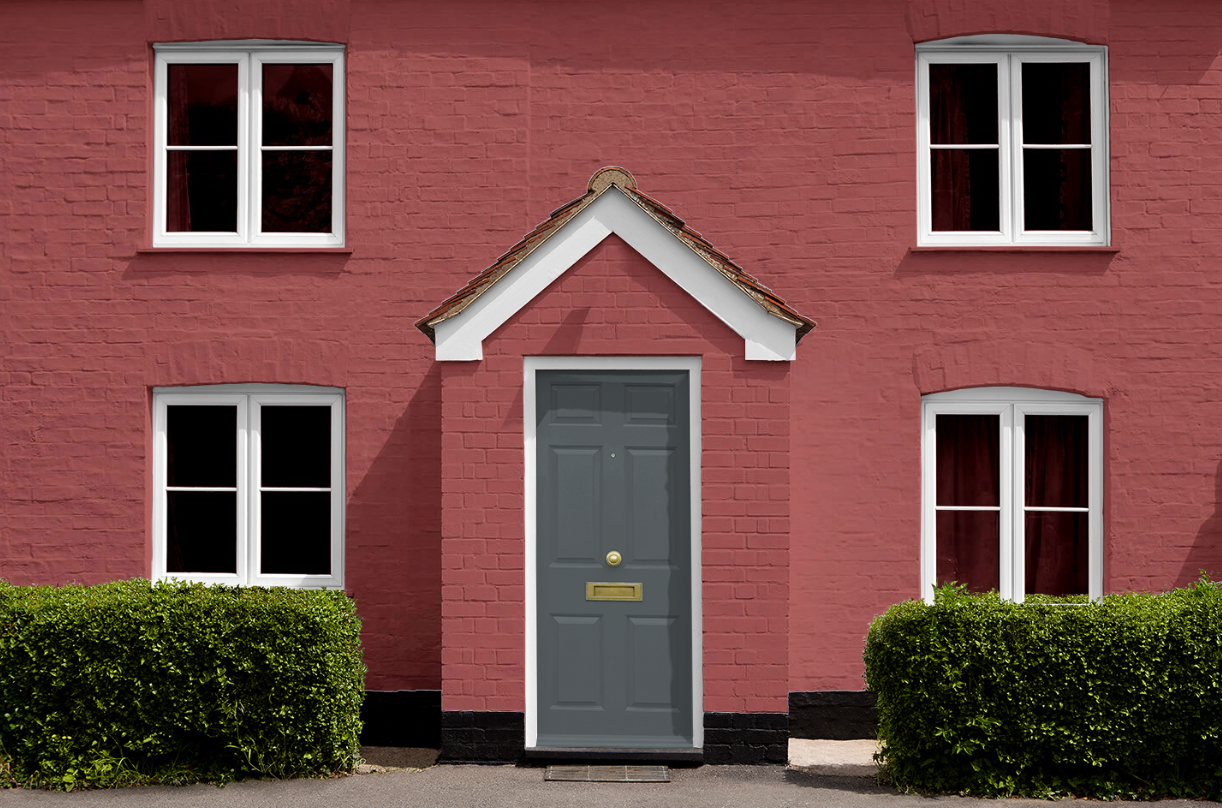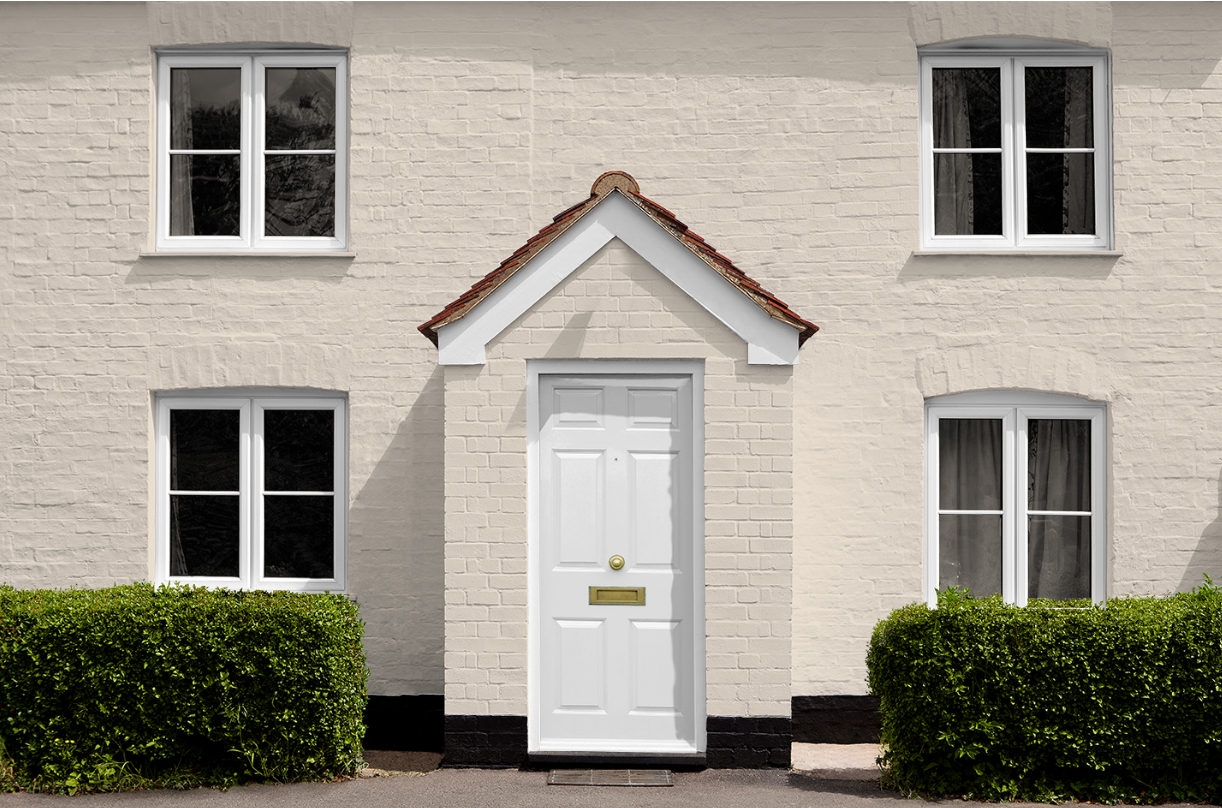 Chalk Hill, Oatmeal, Hot Brick, Chalk Hill and Country Stone Masonry Paint with various classic coloured painted doors.

You can also have a large range of colours, like these shown below, mixed for you in Johnstone's Trade Smooth Masonry Paint if you want something really different. Not available to purchase online.
Just pop into one of our stores to find out more.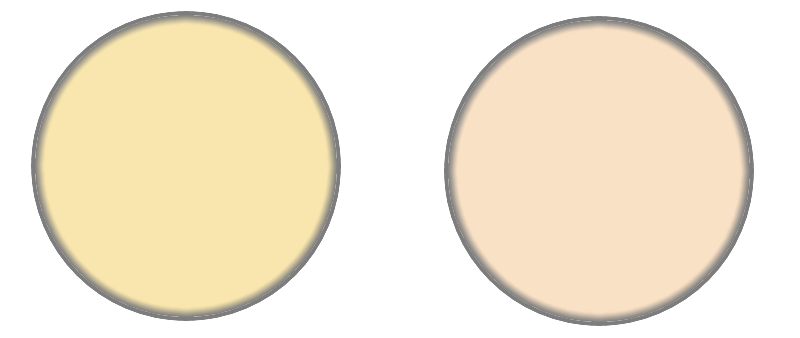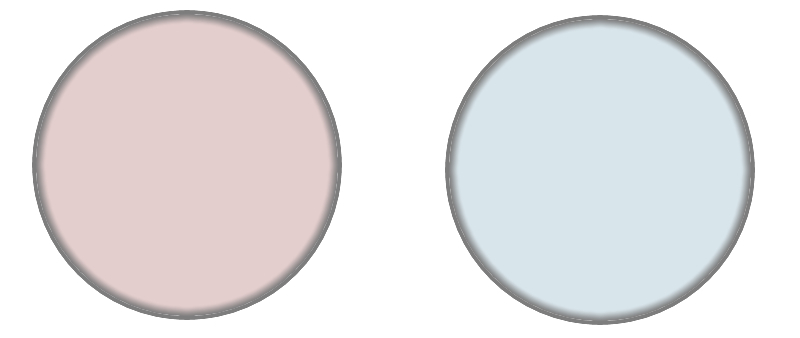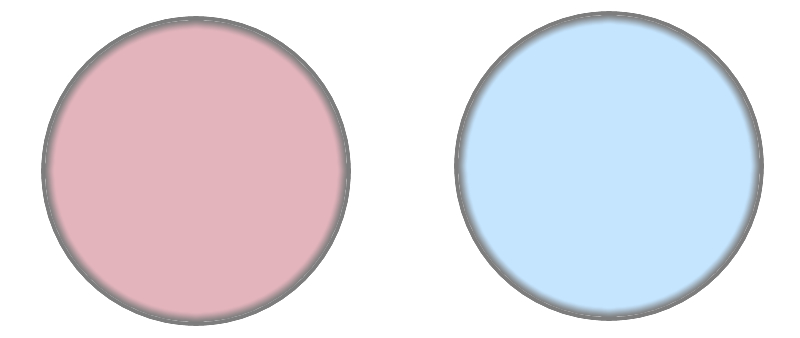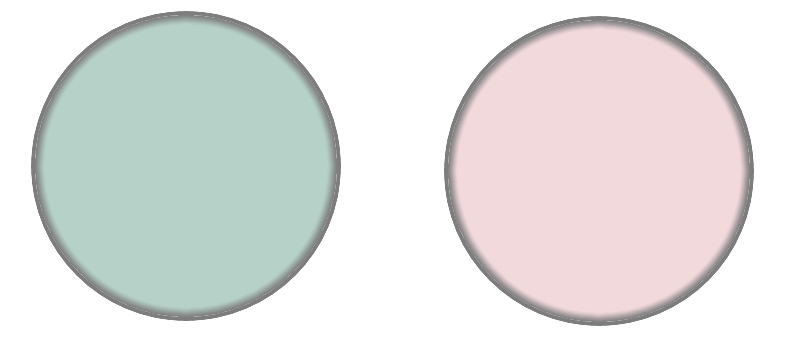 Play it safe
There are a number of beautifully soft, warm inviting colours in exterior paints for those who just want a charming finish to brighten up the exterior of their home. Sandtex have some lovely classic shades of exterior paint which will uplift and look stunning on any home irrespective of what else is around you. Pictures below are a few of these choices with some fairly typical door colours to show how the combinations look together.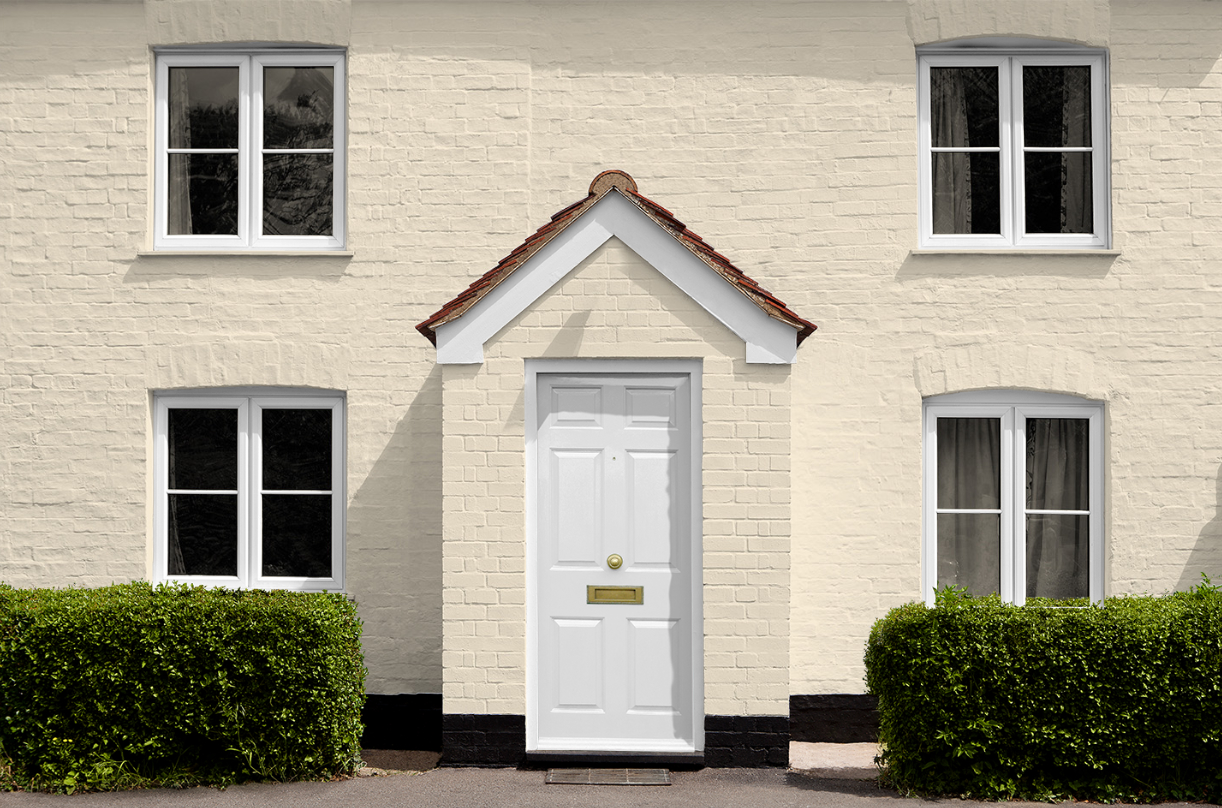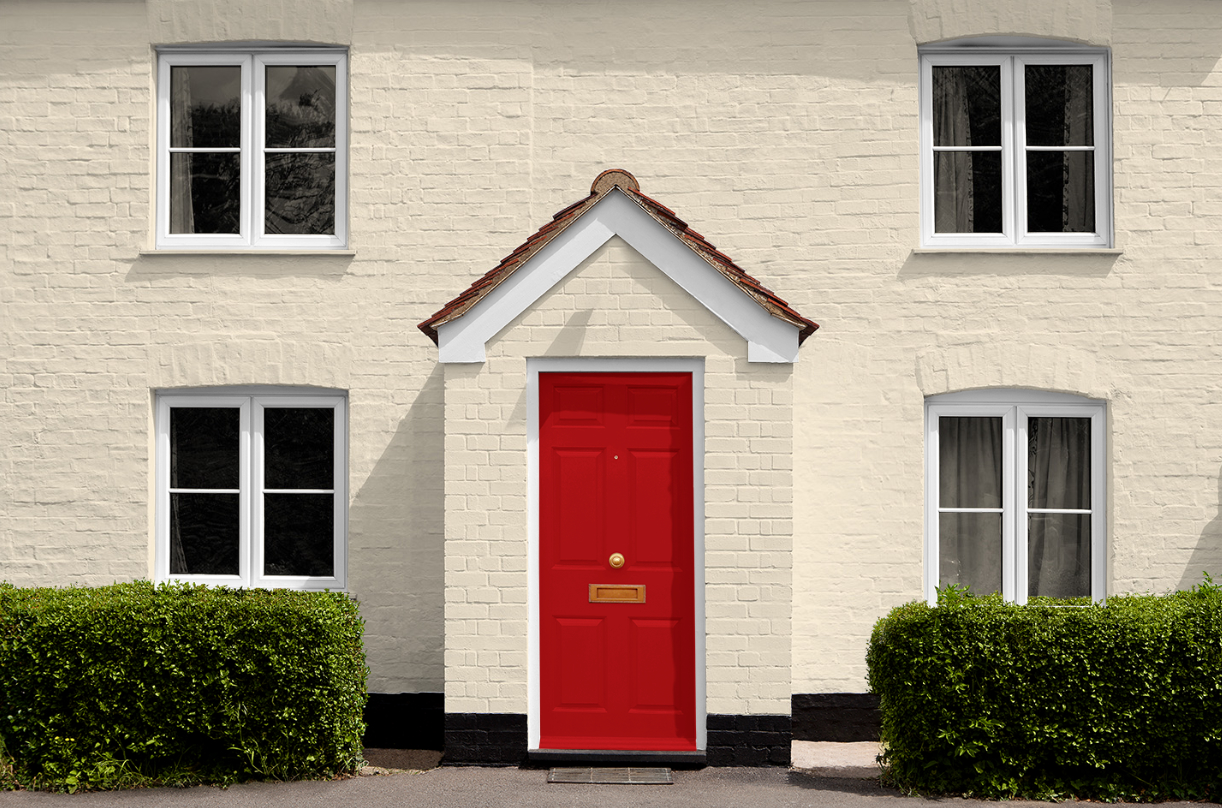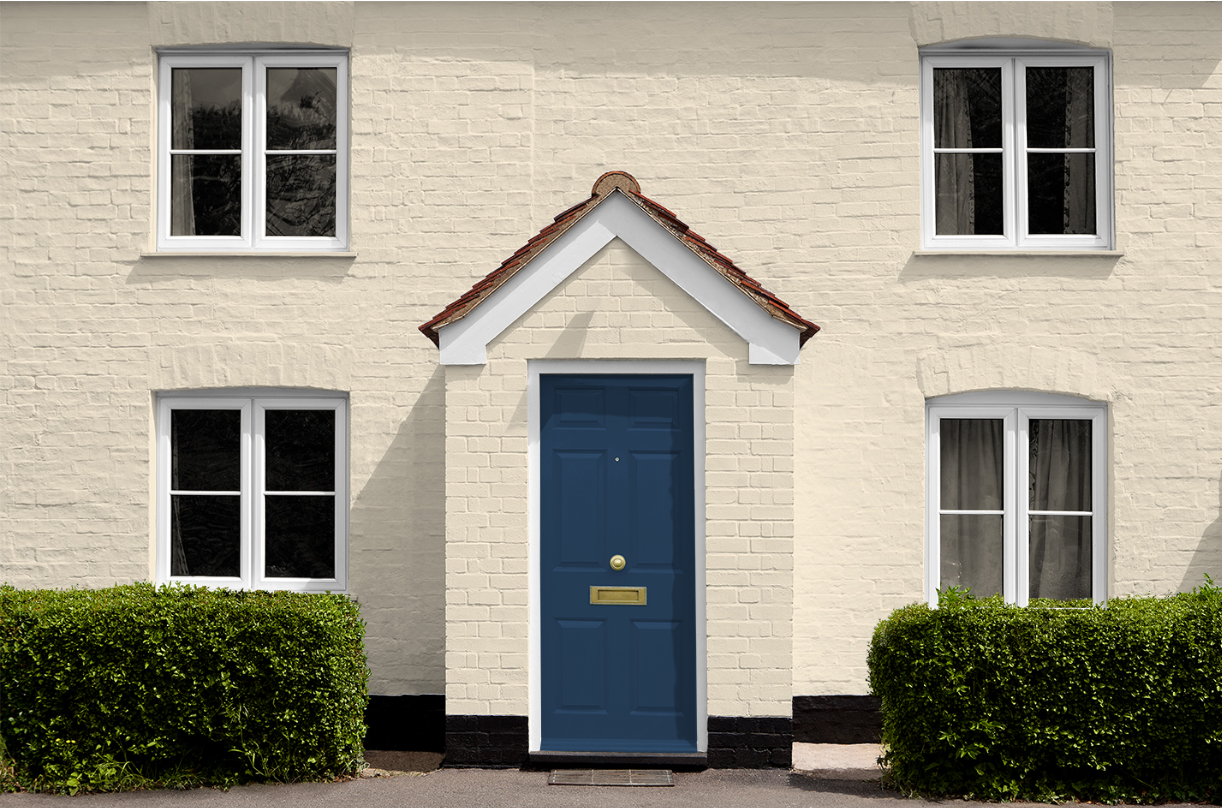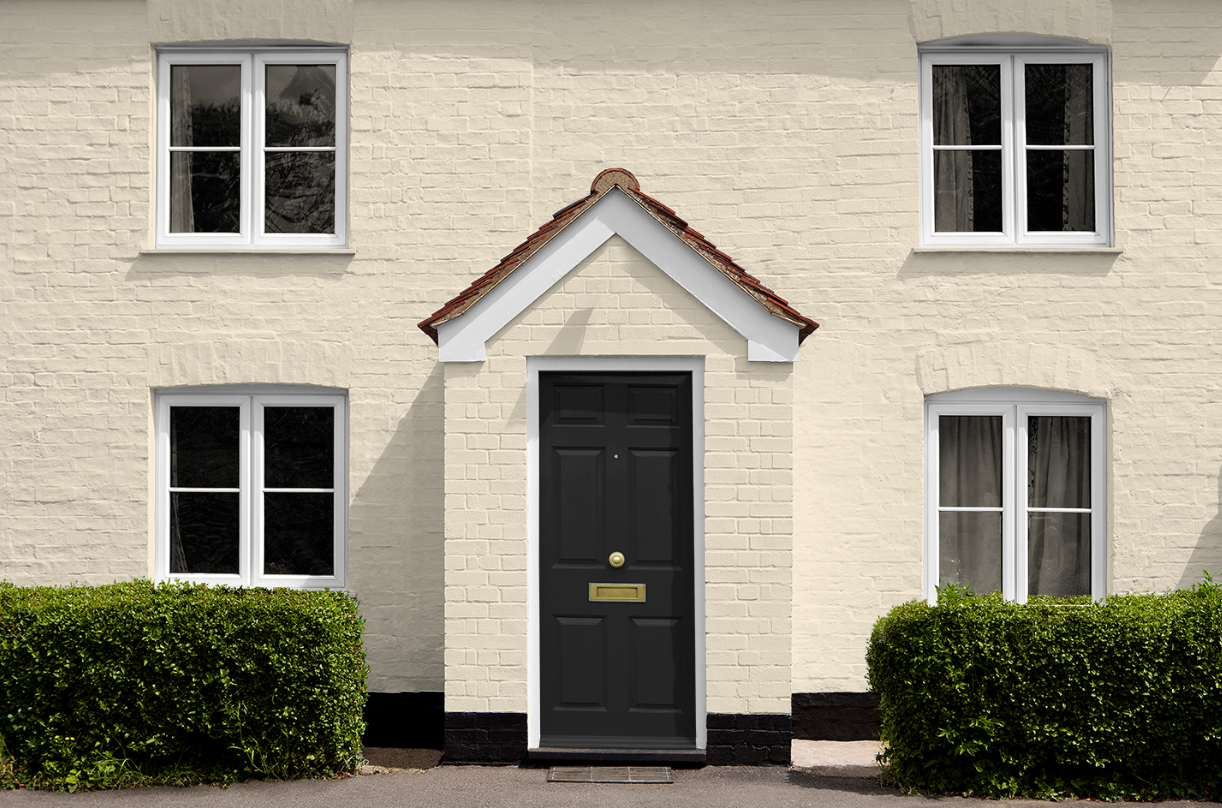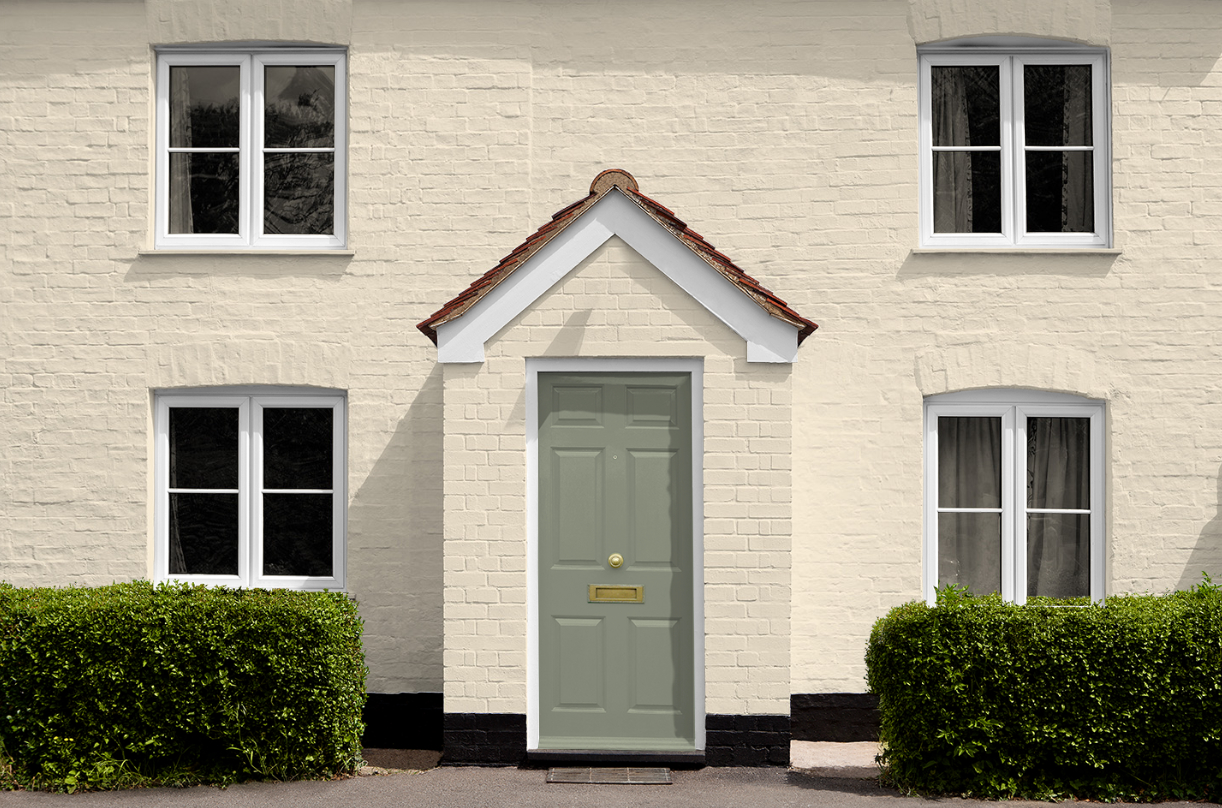 Try a warm, cream classic like Oatmeal Masonry Paint, with White, Pillar Box Red, Oxford Blue, Black or Bay Tree painted doors.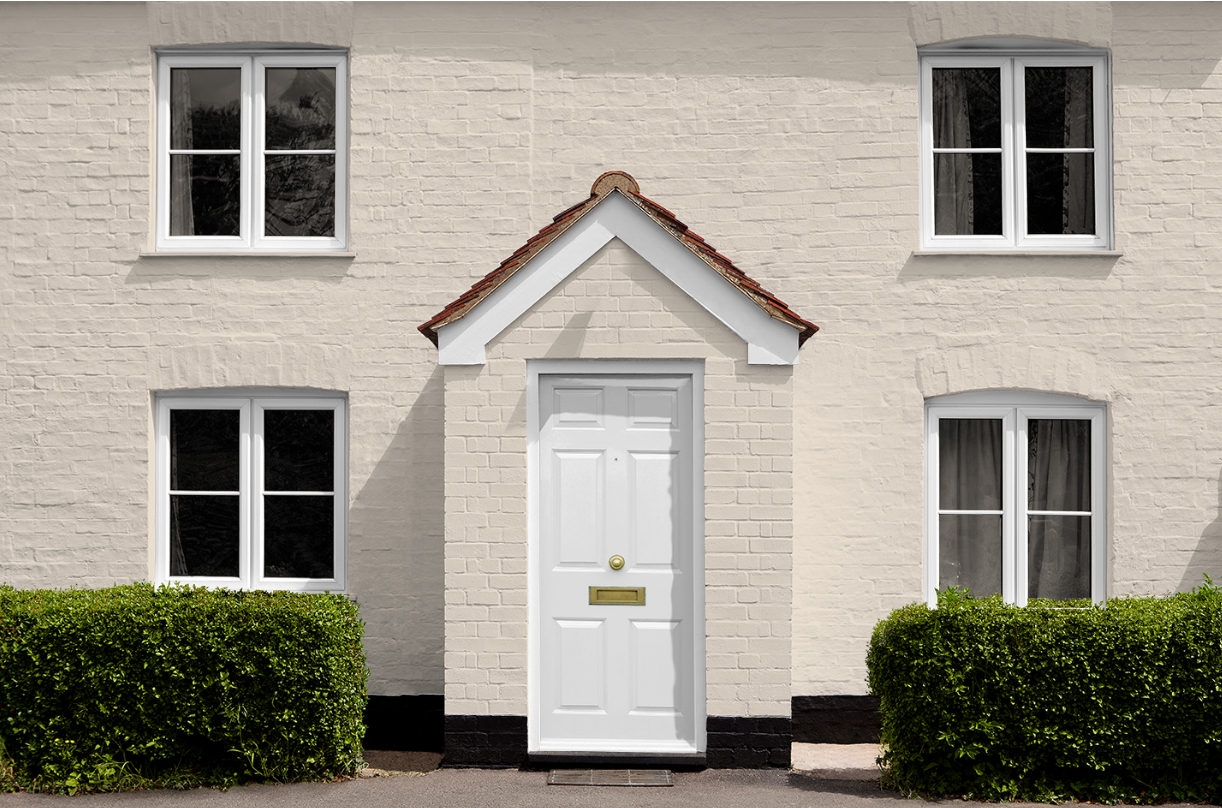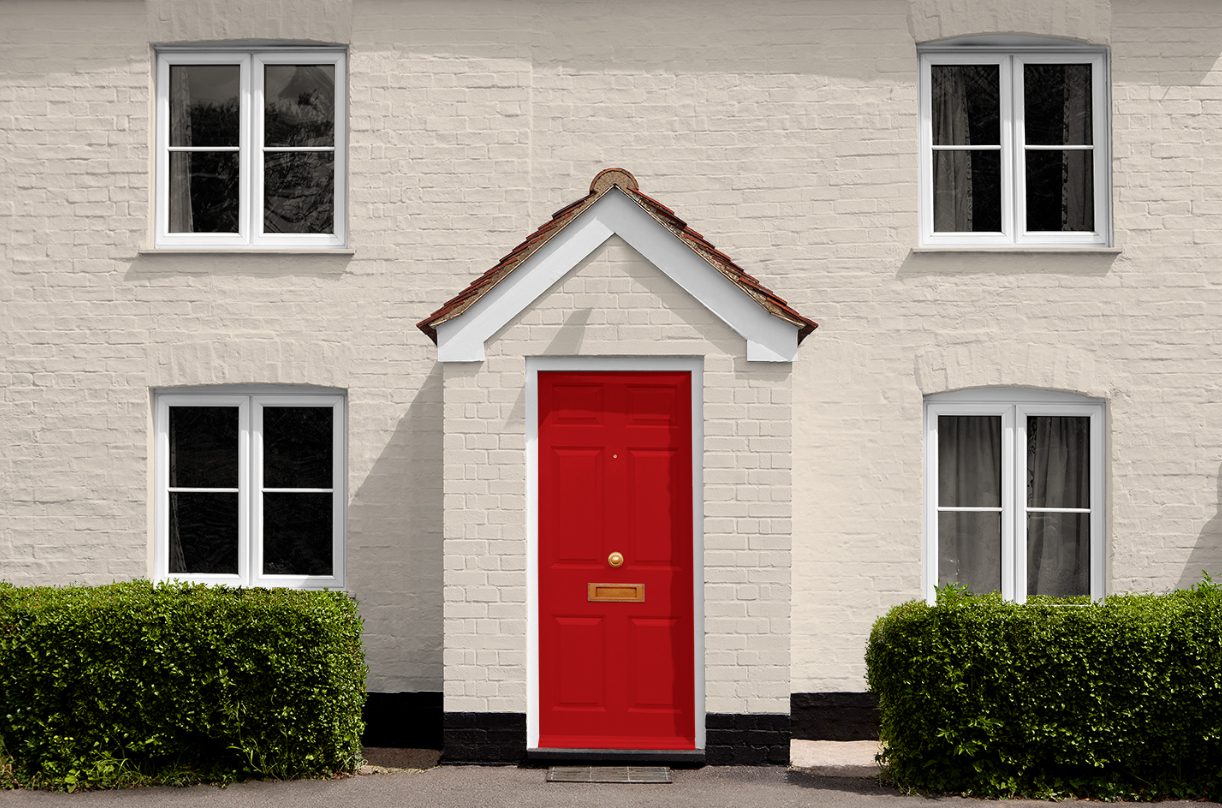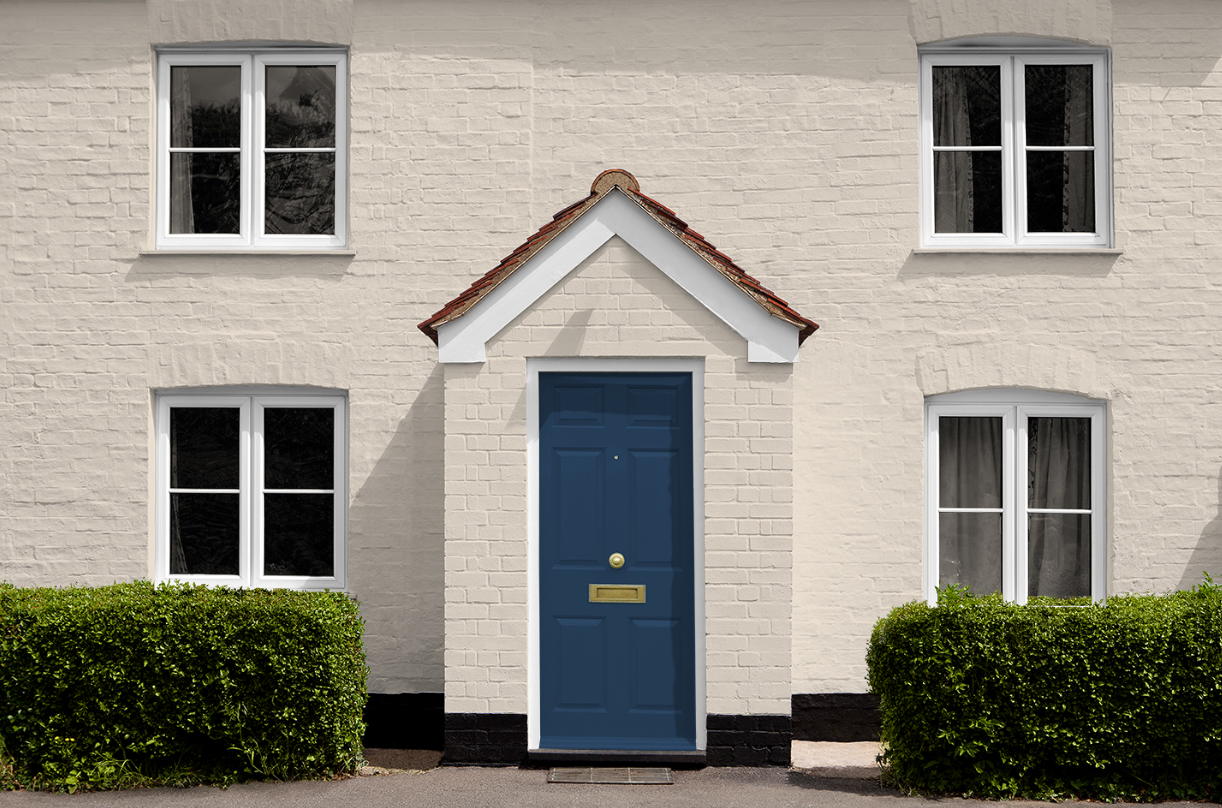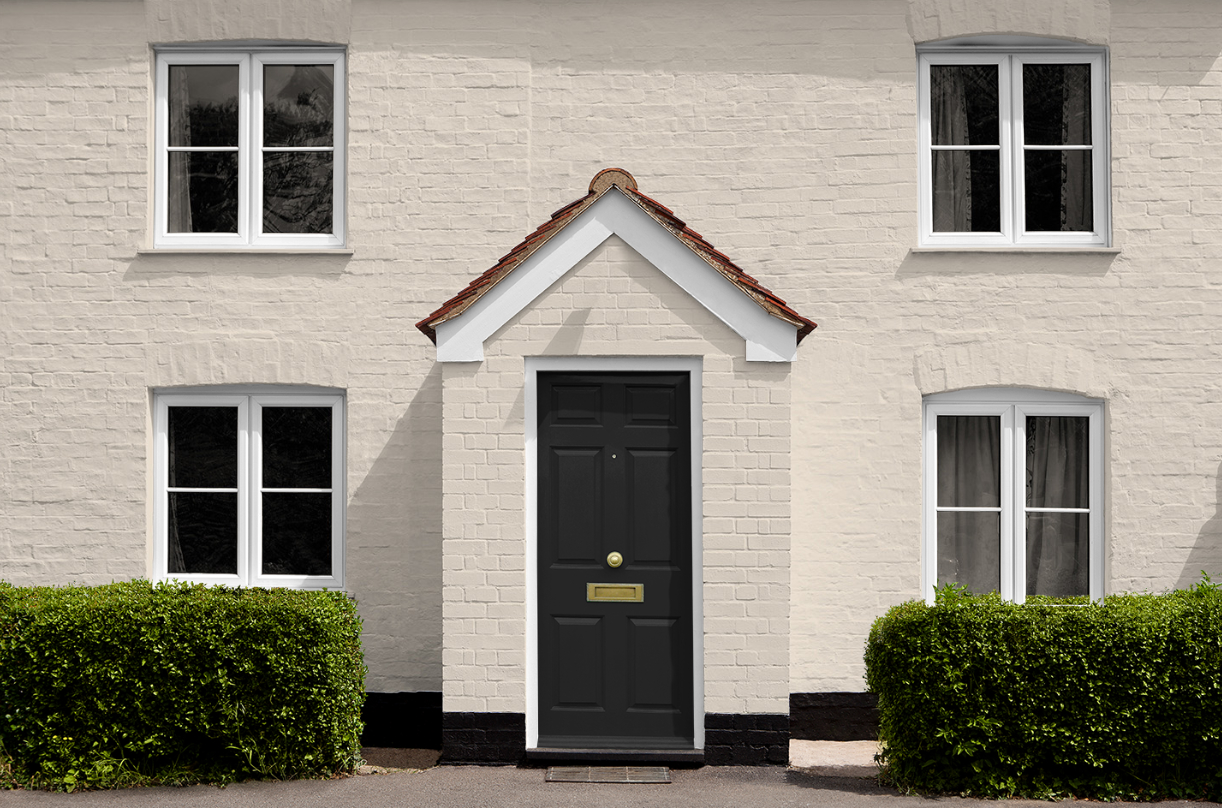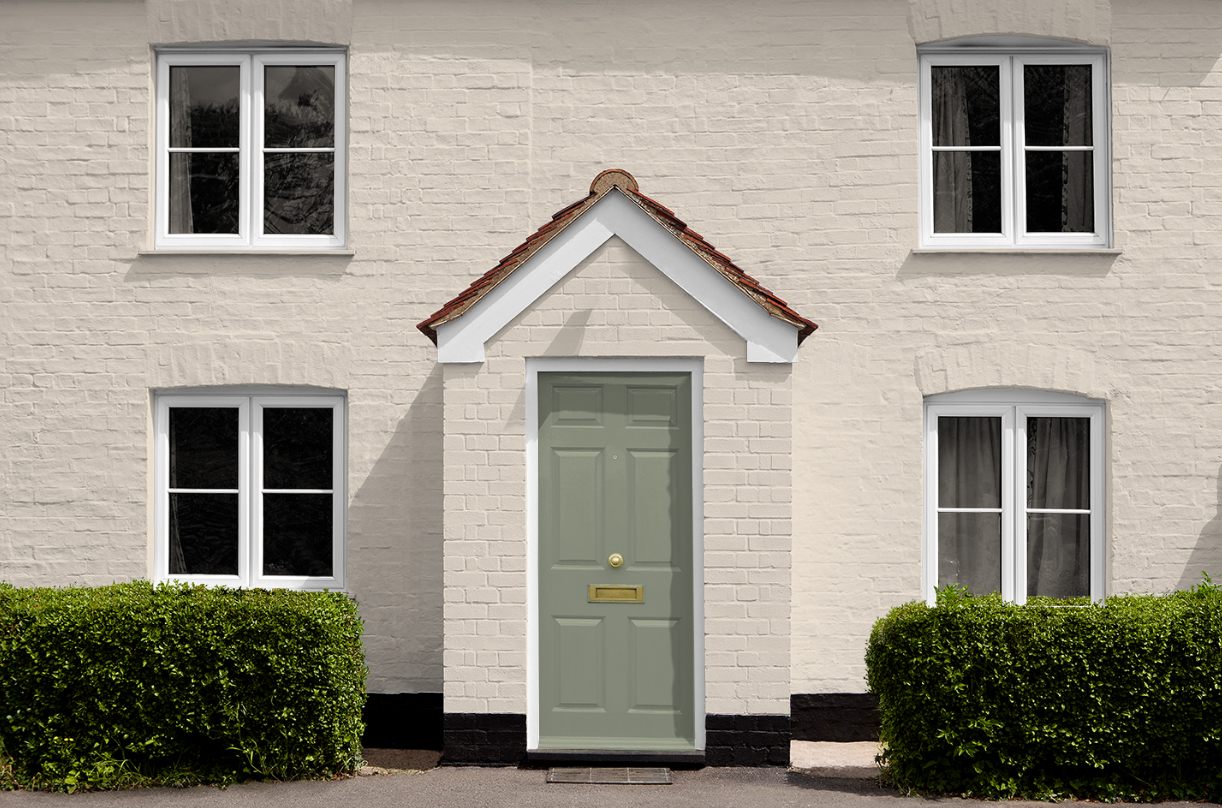 How about this soft Country Stone Masonry Paint, with White, Pillar Box Red, Oxford Blue, Black or Bay Tree painted doors.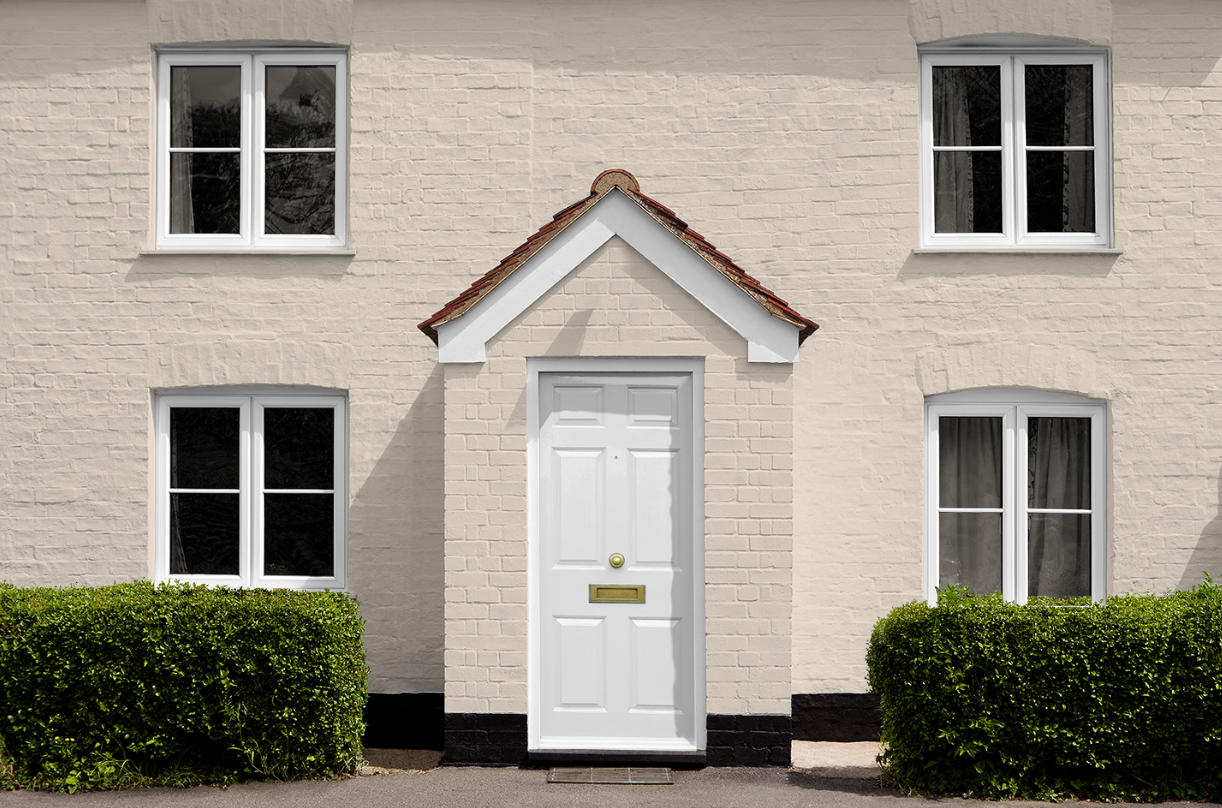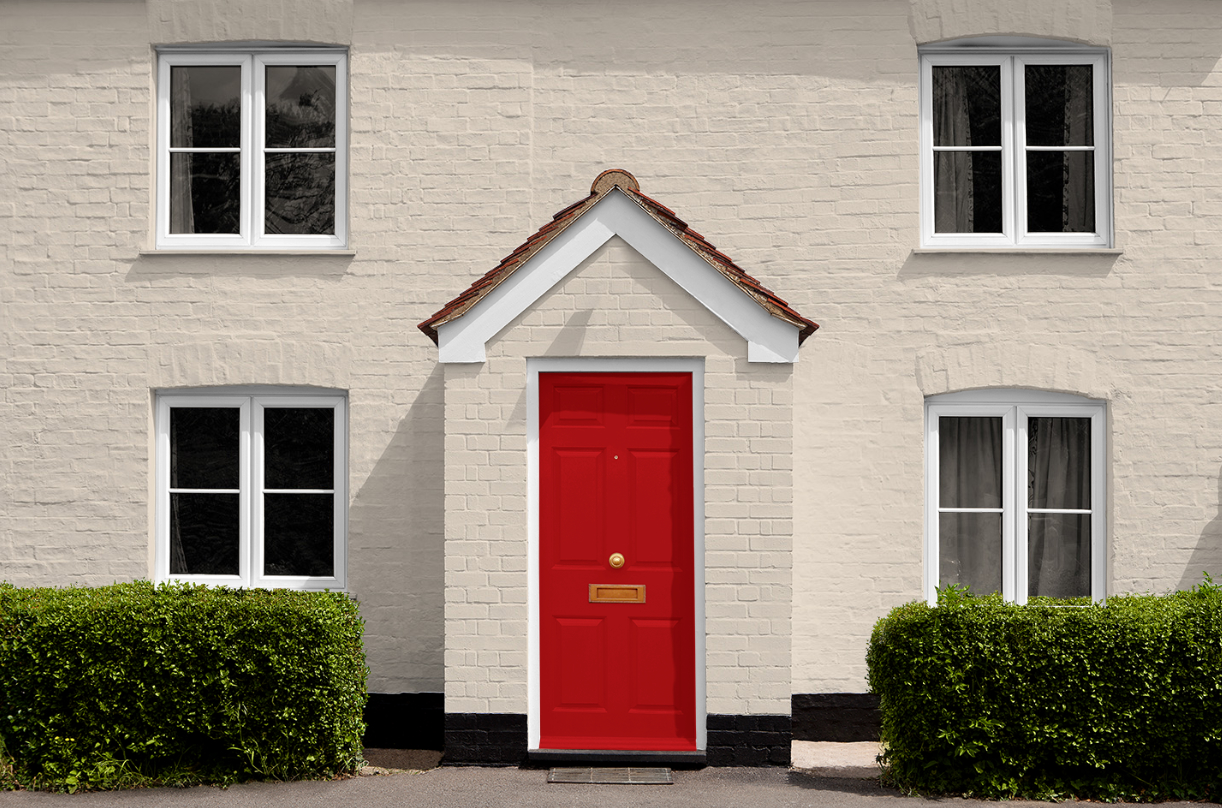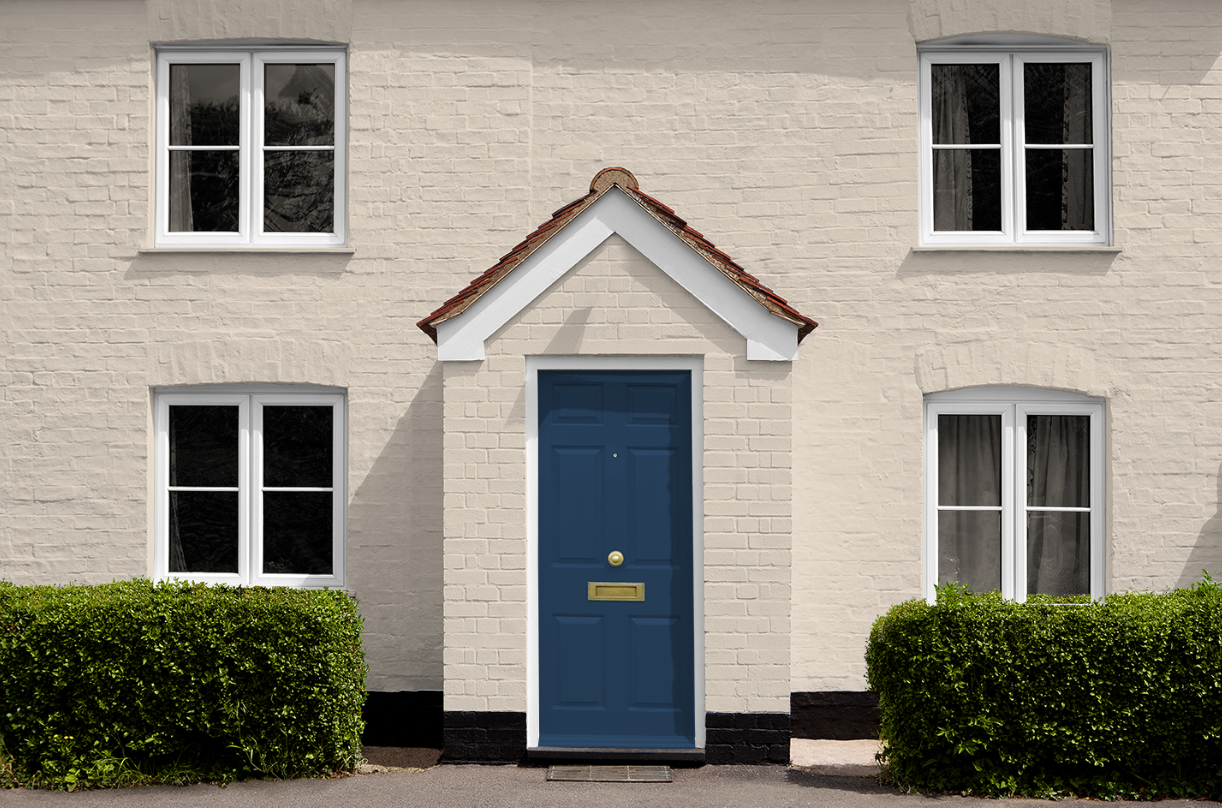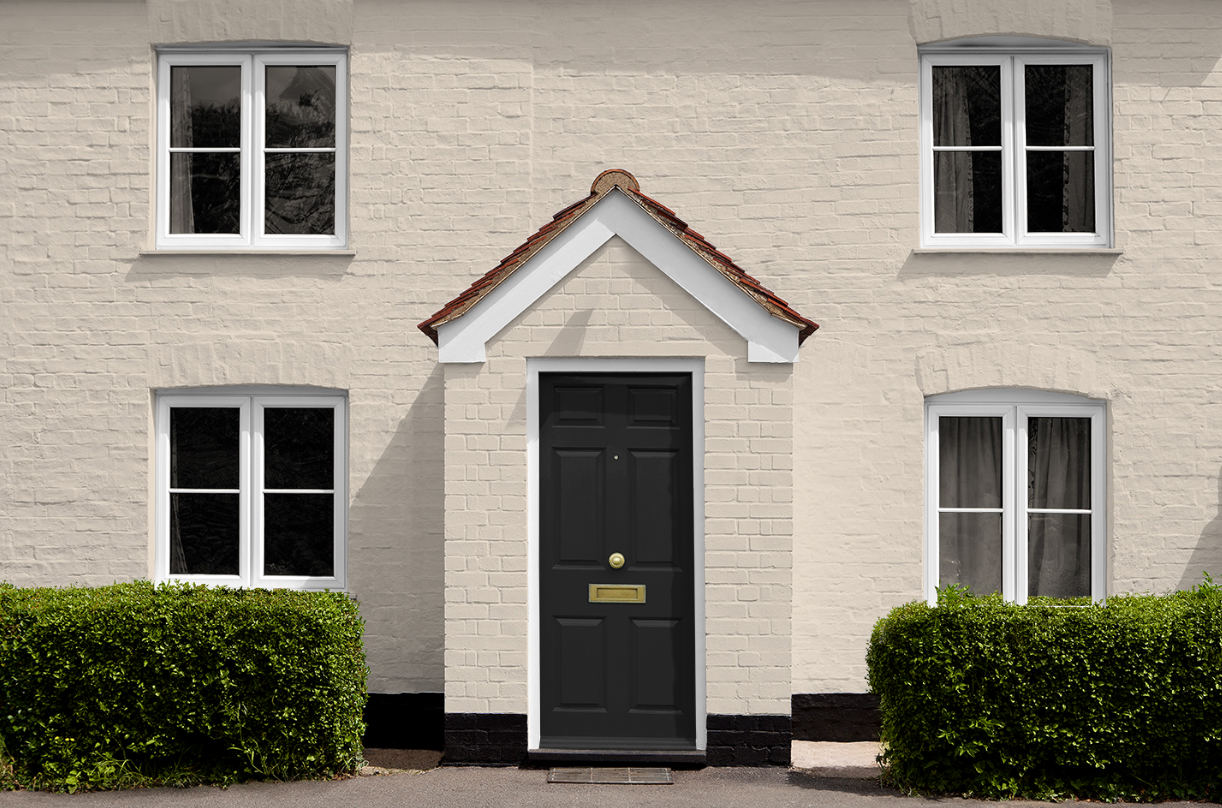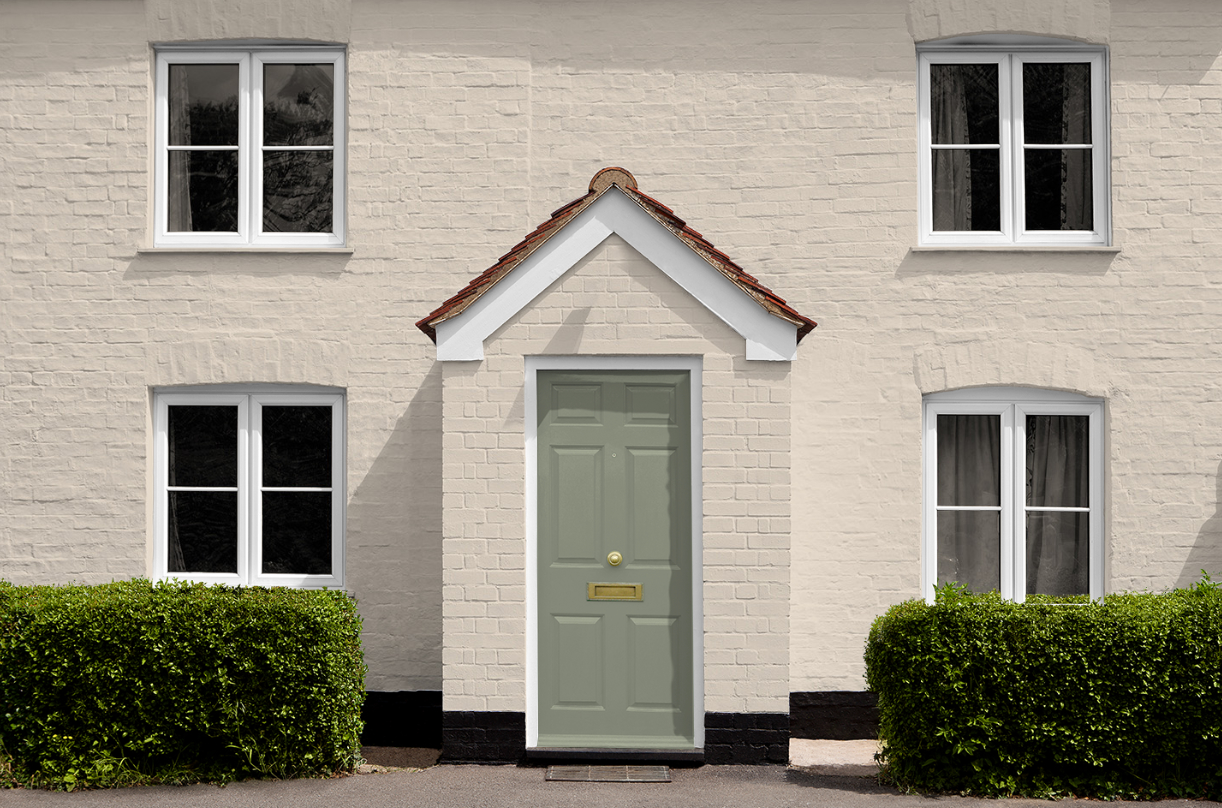 Subtly different, another neutral classic like Sandstone Masonry Paint, with White, Pillar Box Red, Oxford Blue, Black or Bay Tree painted doors.
Buy Sandtex Masonry paint online
All information given above is offered in good faith as being factually correct at the time of writing.
Johnstone's Trade Smooth Masonry Paint and Sandtex masonry paints are available at Colour Supplies stores in Oswestry, Whitchurch and Wrexham, and Sandtex masonry paint is available to purchase online. All products subject to availability.
---
Related Blog Articles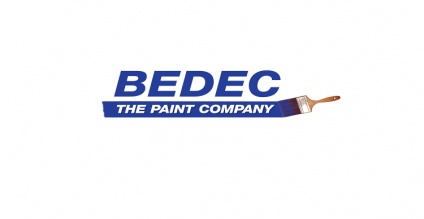 Enter a whole new world where one paint does everything - almost. Let's take a look at the advantages of using Bedec MSP...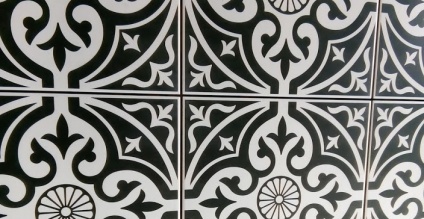 Tiles are a true passion of ours - we have ranges to suit all budgets and fabulous displays to inspire your creative side. From traditional clean white tiles to colourful mosaics and everything in between. Choose textured or plain, wood effect, matt or high gloss or mix it up with stripes and borders using different styles.