Choose your project from the options below, and see our guide for the best brush(es) to use. All pictures below are courtesy of Facebook pages for the paint used, and link through to each contributor's picture for credit.
In general terms, a natural bristle brush will swell with water-based paints and not give such a smooth finish. Mixed bristle brushes can be ideal for general use and oil-based paints. For a really smooth interior paint finish synthetic brushes are great where water-based paints are used.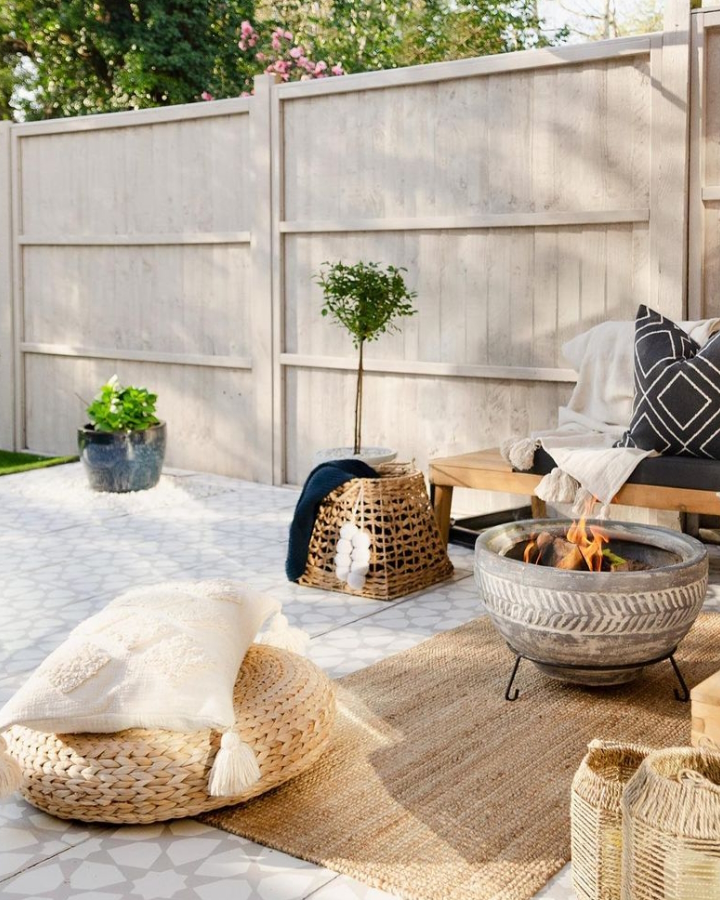 Paint used: Ronseal
Painting your fence/shed
You will be covering a fairly large area of rough wood when you paint wooden fencing or a garden shed. You'll probably want to get the job done as quickly as possible.
For this you need a paint brush with a lot of bristles in it, which will hold more paint per dip. This is why there are specialist 'block' brushes, or bigger, wider paint brushes for the job.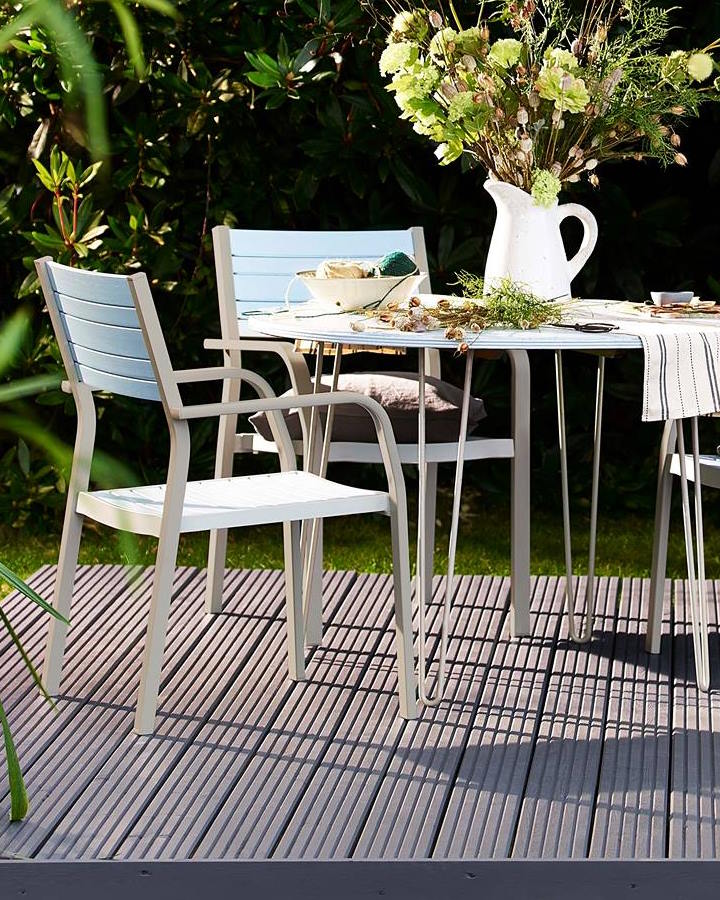 Product used: Cuprinol
Staining decking
Decking products can be water or oil based, and this will affect what type of brush you need.
Pure bristle paint brushes can be used with oil or solvent based paints
Synthetic paint brushes are great for water based paints
Again, you have a large area to cover so the larger the brush the quicker the job. You may also want to consider a brush that can be put on a handle so you have less stooping down to do.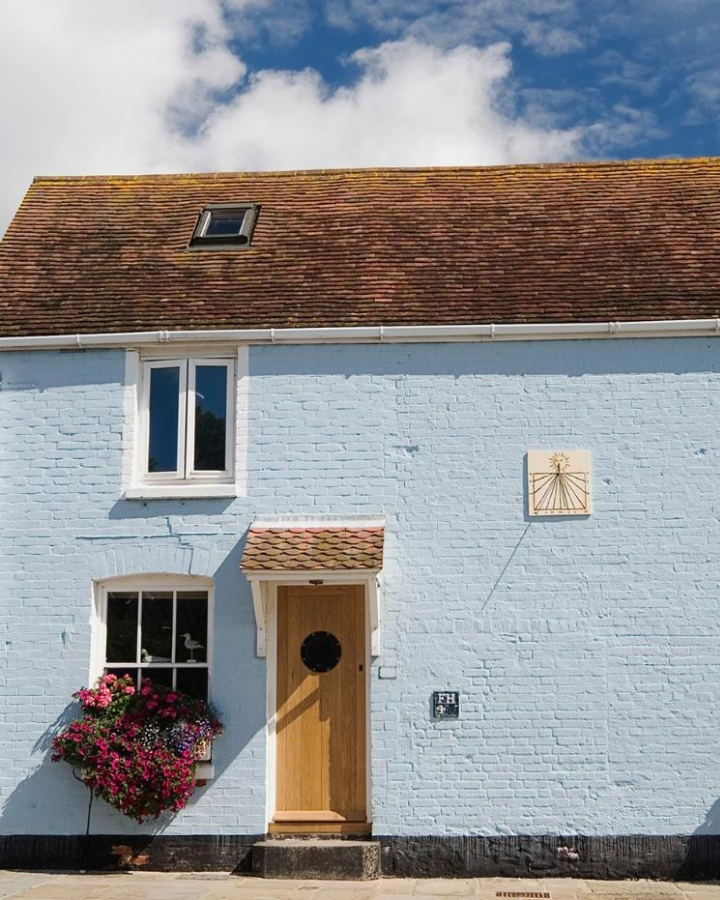 Paint used: Sandtex
Painting masonry
With a large area to cover, you will be wanting a brush that holds a good quantity of paint. Whether you are contemplating the whole house, a part rendered area, or even refreshing areas of wall that have perhaps discoloured over winter, block paint brushes and specific masonry brushes are ideal.
Special masonry paint brushes have different length bristles enabling you to get paint into the cracks and textured areas more easily.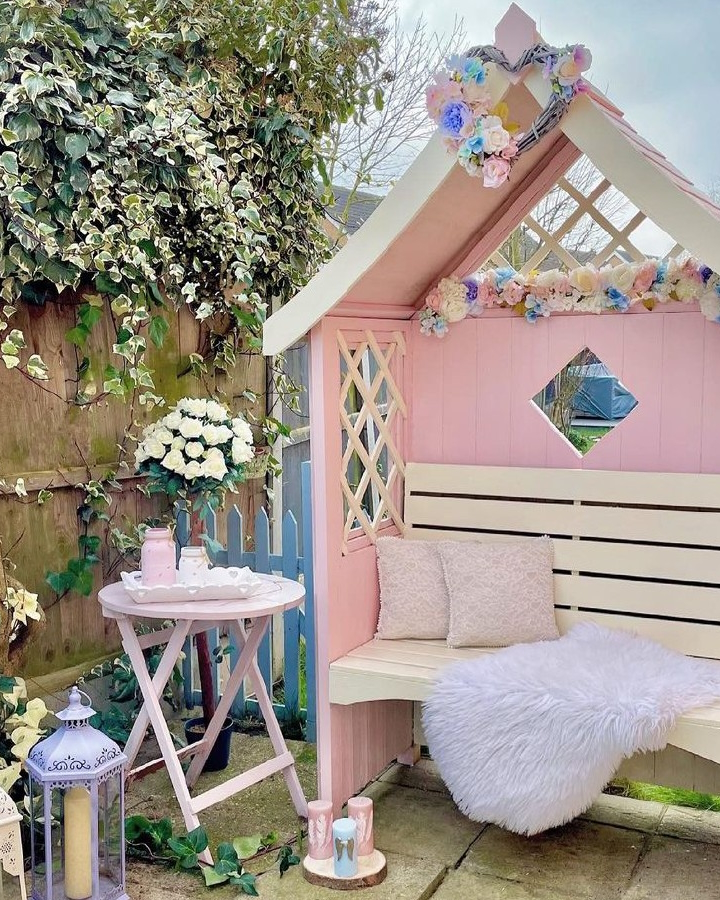 Paint used: Johnstone's
Refreshing garden furniture
For this, your project will definitely dictate the paint brushes you need. You may be using water-based paint, or oil based. You may have a large surface area, or small fiddly areas demanding a shaped brush. A paint brush set like the ones available from Prodec will give you the selection you need for every eventuality.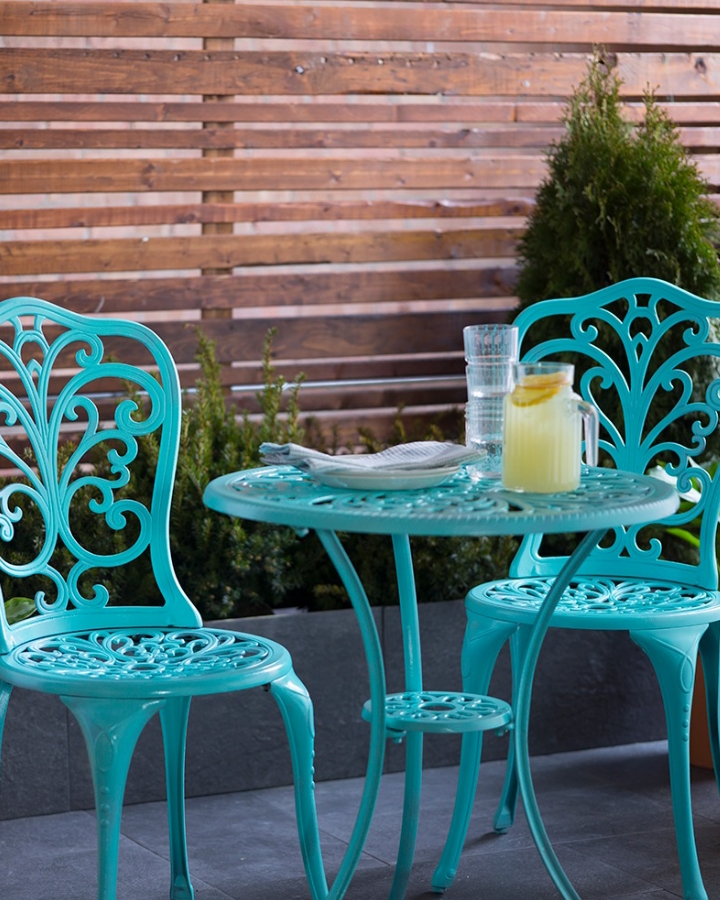 Paint used: RustOleum
Painting metal railings/gates/furniture
What better way to have an instant refresh in your garden than painting metal garden furniture, railings, gates or even a metal swing frame for the kids. A bristle brush is probably best, although it will depend on the paint you use, and a smaller angled brush or sash brush will be great for accessing tricky areas.
Great tips for painting outside metalwork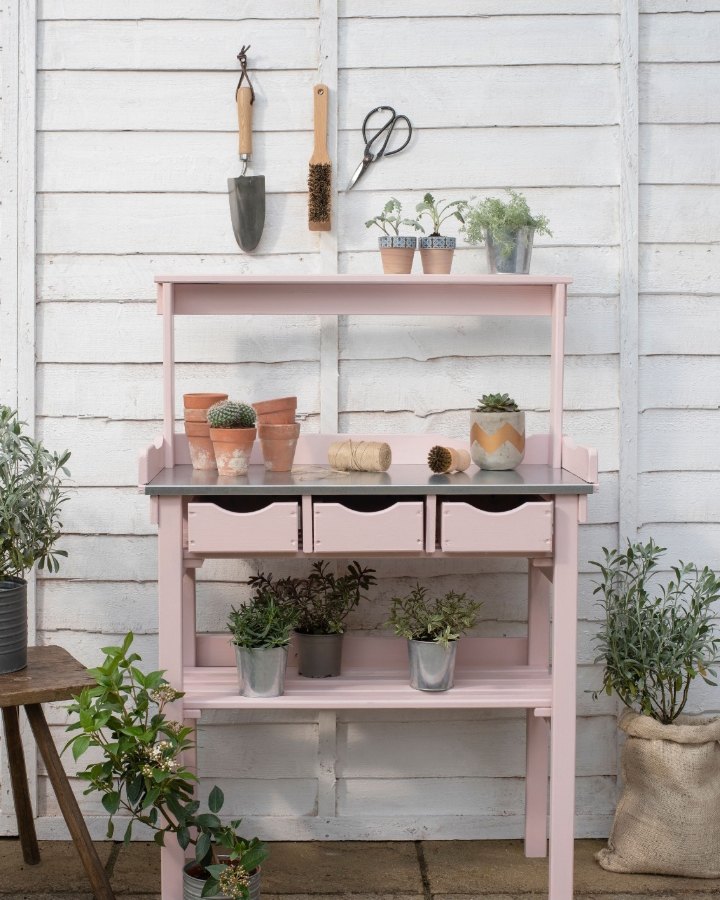 Paint used: Ronseal
Upcycling garden ornaments/pots and other smaller projects
Use a synthetic paint brush for water based exterior paints for projects such as painting plant pots or upcycling an old potting station. A 2" or 3" brush will be the most suitable.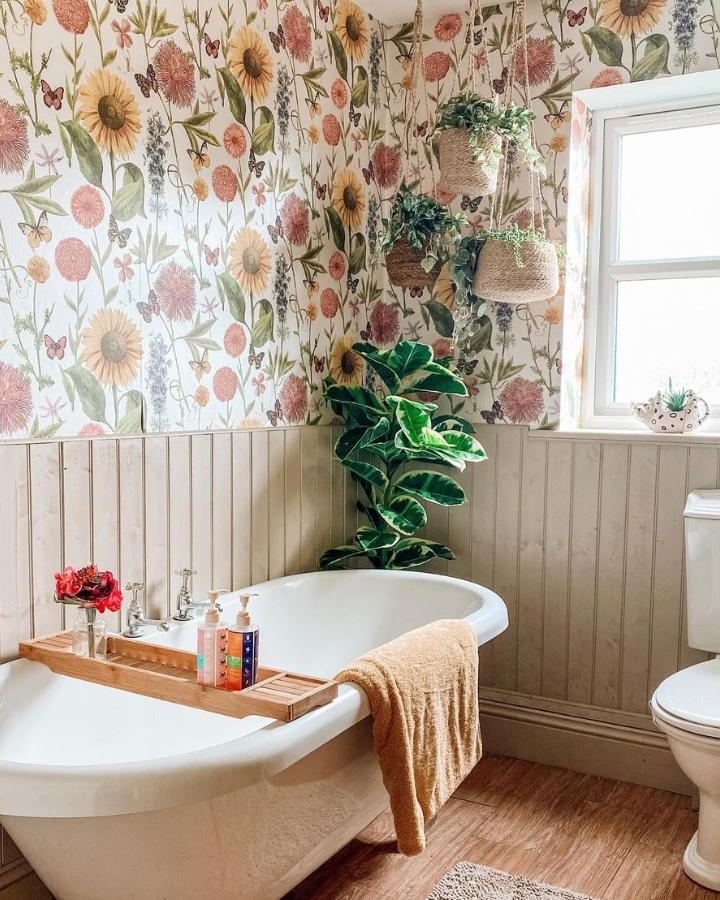 Paint used: Ronseal
Painting woodwork
There are a number of paint brush types you may want depending on the nature of your project. For intricate projects like window and door frames you will want a smaller angled brush or sash brush for accessing tricky areas. The larger the project the more you can go up in brush size for speed. And again:
Pure bristle brushes can be used with oil or solvent based paints
Synthetic brushes are great for water based paints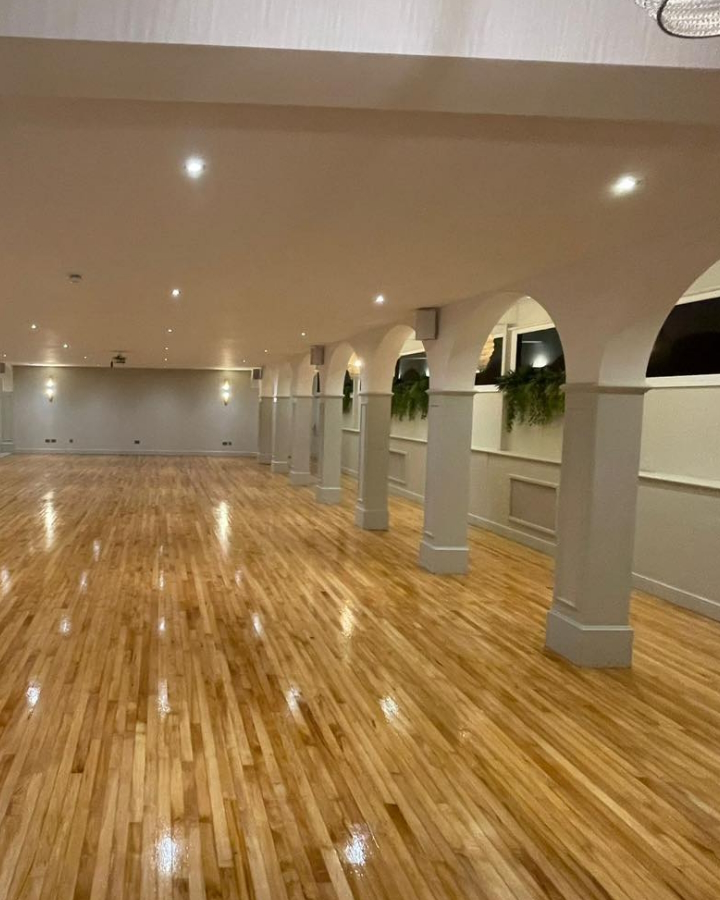 Product used: Osmo
Oil or varnish flooring
You are unlikely to have a floor quite as big as in this picture, but you will want a large brush for the job. Use a pure bristle paint brush as you will most likely be using an oil/solvent based product.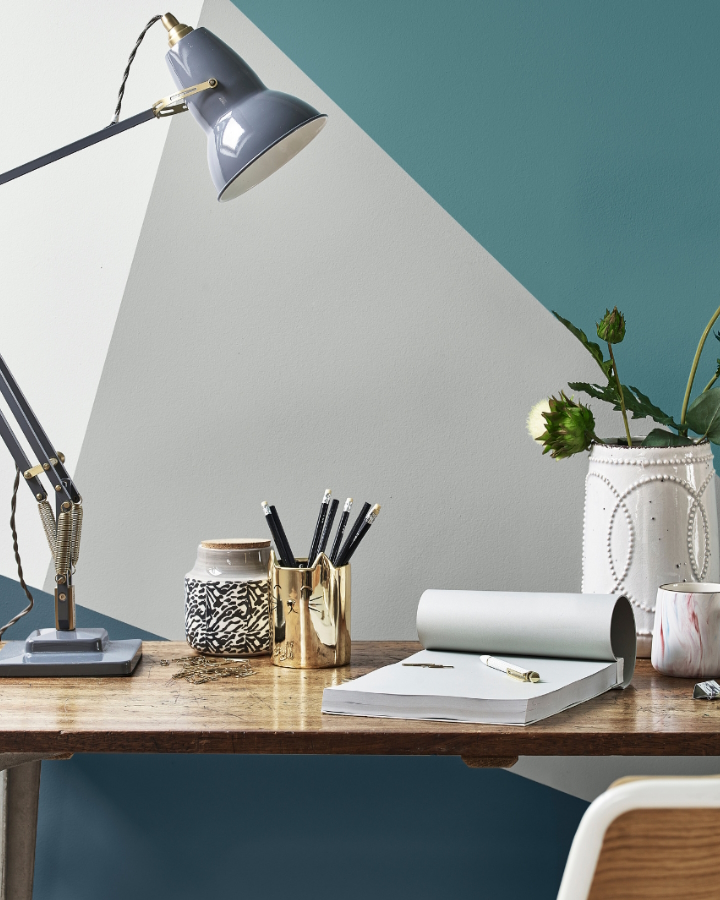 Paint used: Dulux
Paint walls and ceilings
Generally speaking, most wall and ceiling paints will be water-based and therefore you would probably choose a synthetic brush. You will almost certainly want a smaller paint brush for painting your edges. Whilst some might like to use a roller for the main part of the wall/ceiling, you can also use large wall brushes for the job as you won't get paint splatter with this choice.
Use masking tape, separating areas, to create the effect shown here.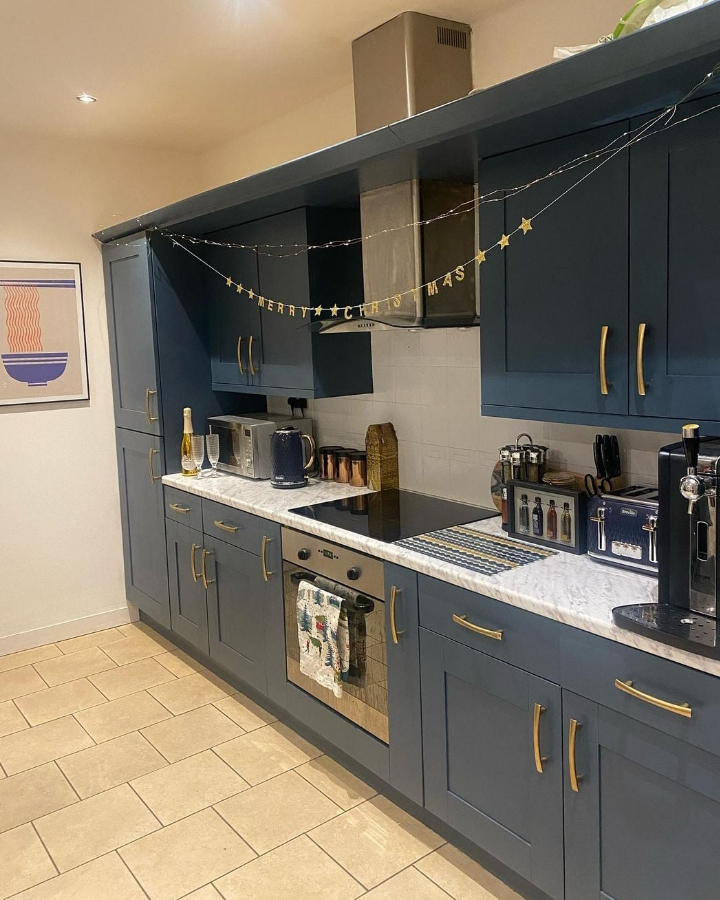 Paint used: Johnstone's
Revive tiles and cupboards
With a number of speciality tile and cupboard paints on the market, and multi surface paints up to the task too, you will need to check the paint you have chosen for brush suitability:
Pure bristle brushes can be used with oil or solvent based paints
Synthetic brushes are great for water based paints
Generally you will want a large paint brush or roller for the main surface and a smaller angled brush for edging. You could try a multi brush set giving you a choice depending on what works best for you.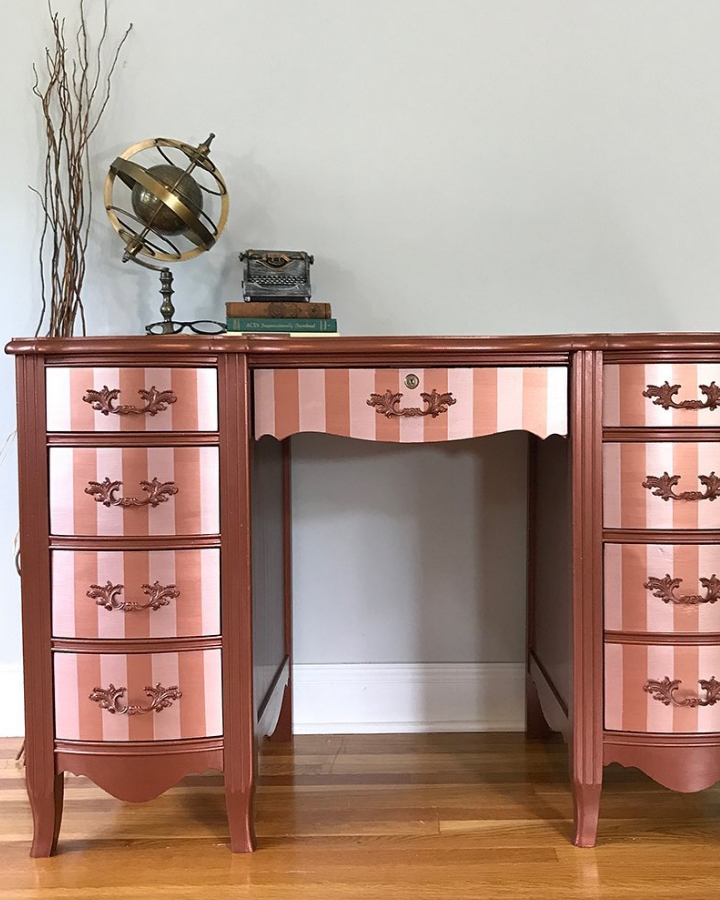 Paint used: RustOleum
Upcycle furniture
There is a wealth of great ideas online for upcycling old furniture - like this one from RustOleum. It's easy to create stripes with masking tape and a 1" or 2" paint brush or sash brush. Alternate two paint colours and voila - an old piece now has character and pizazz!
Shop for all brush choices and kits
This is where it all started for Colour Supplies - as a paint and decorating specialist store. We have expanded our ranges since then and you will find a wealth of paints, decorating sundries and more in each of our Home & Garden stores in Oswestry, Whitchurch and Wrexham, as well as the products you can link through to on this page for buying online.
You'll find our store staff helpful and able to offer advice should you need it. Why not pop by for a visit?
---
Related Blog Articles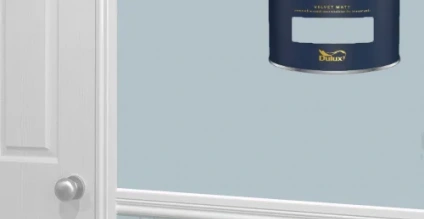 Fancy a trip back in time? Well this decor style is coming back with a difference. Paint your textured wallpaper in the stunning Dulux Heritage shades for some amazing looks. Read on to discover more...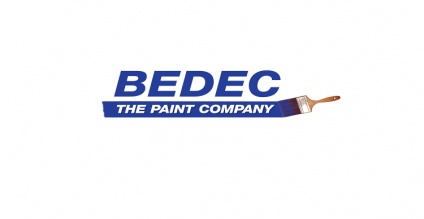 Enter a whole new world where one paint does everything - almost. Let's take a look at the advantages of using Bedec MSP...