To be able to grow your own amazing, fresh, juicy tomatoes you don't need a lot - just a sunny place and either a few pots, a hanging basket or a growbag depending on the tomato variety you choose to grow.*
There are many varieties of tomato seeds. From large juicy beef tomatoes to small cherry tomatoes, tumbling varieties to plum tomatoes and Colour Supplies has a great range to choose from.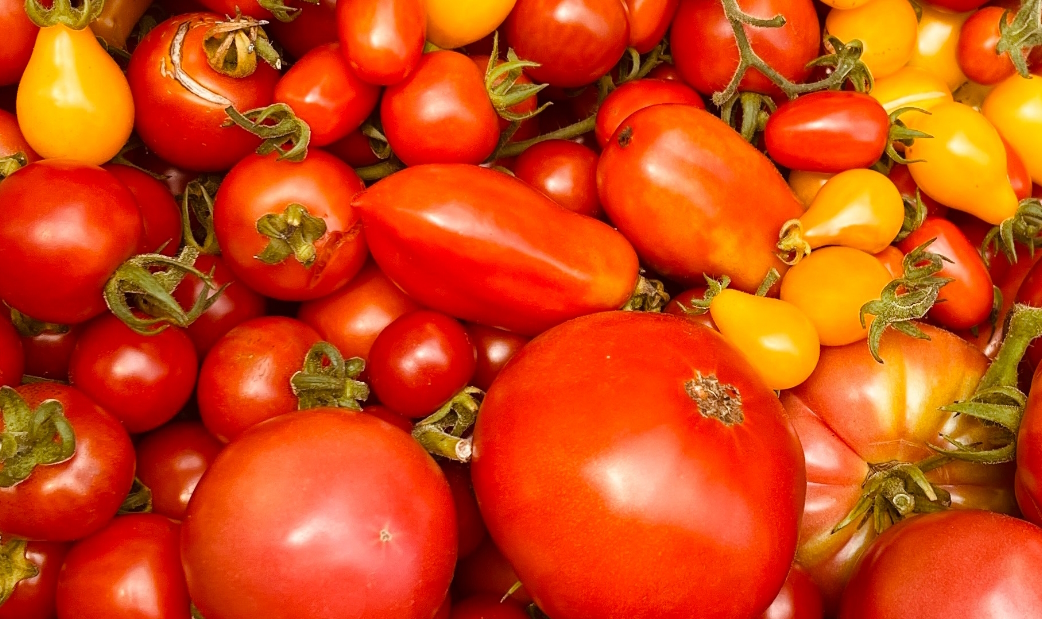 The best time to start sowing is normally around the middle of March, although varieties vary. By then the risk of frost should have passed and it should be starting to get warmer.
You can sow the seeds in upended empty toilet roll tubes, filled with a multi-purpose compost, sat in an old tray from your supermarket-bought veggies. Keep the seeds in a warm area to start with such as indoors on a windowsill or in a greenhouse.*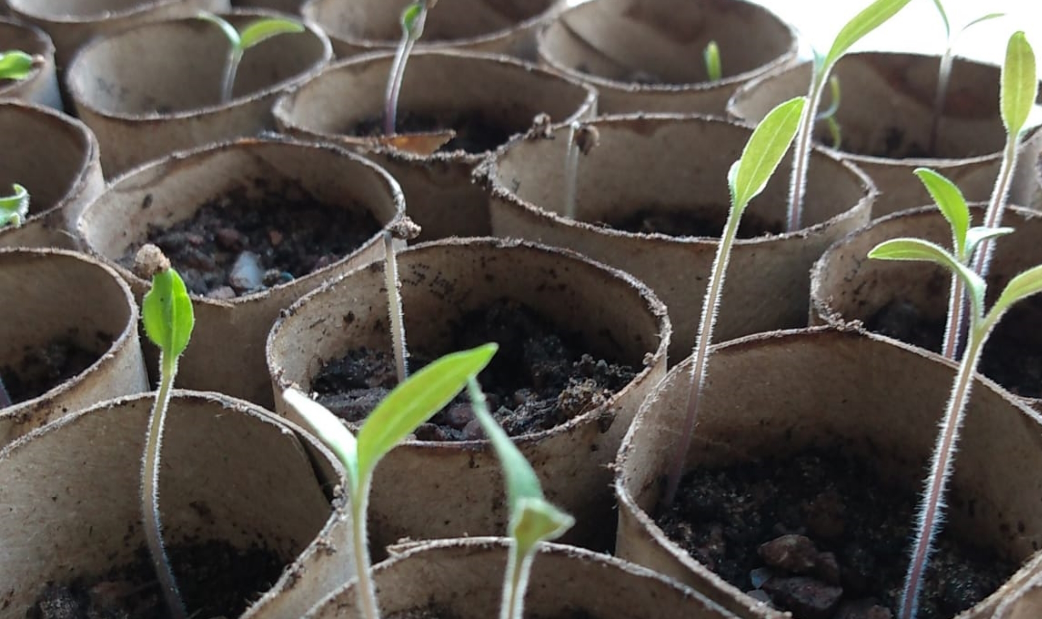 Once seedlings are to a reasonable size, and danger of frosts and snow has passed, pot them up into their final containers - whether a grow bag, pots or a hanging basket. You can even grow them with flowers which will help with pollination.*
Now the important work starts. You will need to use a tomato feed and ensure adequate watering to make sure you get a bumper crop out of each tomato plant you have.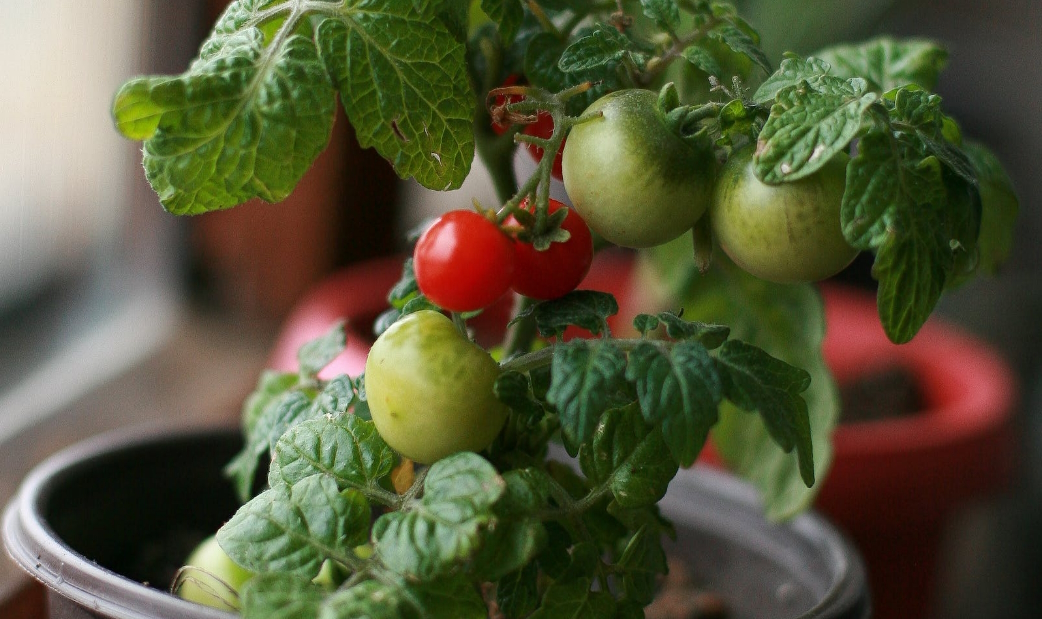 *There is lots of helpful information online giving extra detail about raising tomato plants at home, from methods of sowing to when exactly to pot up your seedlings and best locations for your plants. You can also find more on the Westland site here https://www.gardenhealth.com/our-brands/big-tom

Pictured are large beef tomatoes of different varieties; red, orange and yellow plum tomatoes; cherry tomatoes of different varieties.
Feeding your tomato plants
One of the most crucial parts to growing a great crop of tomatoes that are big and juicy is feeding them. There are many great plant feeds specifically for tomatoes. These will support flower production, plant health and ultimately lovely juicy tomatoes, full of flavour, for you and your family to enjoy.
Westland Big Tom tomato feed, stocked at Colour Supplies Home & Garden stores in Whitchurch and Oswestry in Shropshire, and Wrexham, Wales, is a tomato food enriched with the essential nutrients and will give you 3x more**, bigger and tastier tomatoes. We also stock Big Tom tomato planter bags, that will take up to three plants and feed them continuously for up to 6 weeks.
With Plantsense Technology, Big Tom tomato feed is perfected for peat free planters. It contains just the right amount of nutrients as well as a water management system which leads to quicker water absorption and makes it easier and faster to water.
3 x more, bigger, tastier tomatoes**
Wetting agent to increase nutrient uptake
Root growth boosting bio stimulant
Extra magnesium and iron to support plant health
Seaweed enriched
Easy squeeze measuring doser
For use with growbags and planters
NPK 6-3-9.5 + TRACE ELEMENTS
**By weight vs. unfed tomato plants.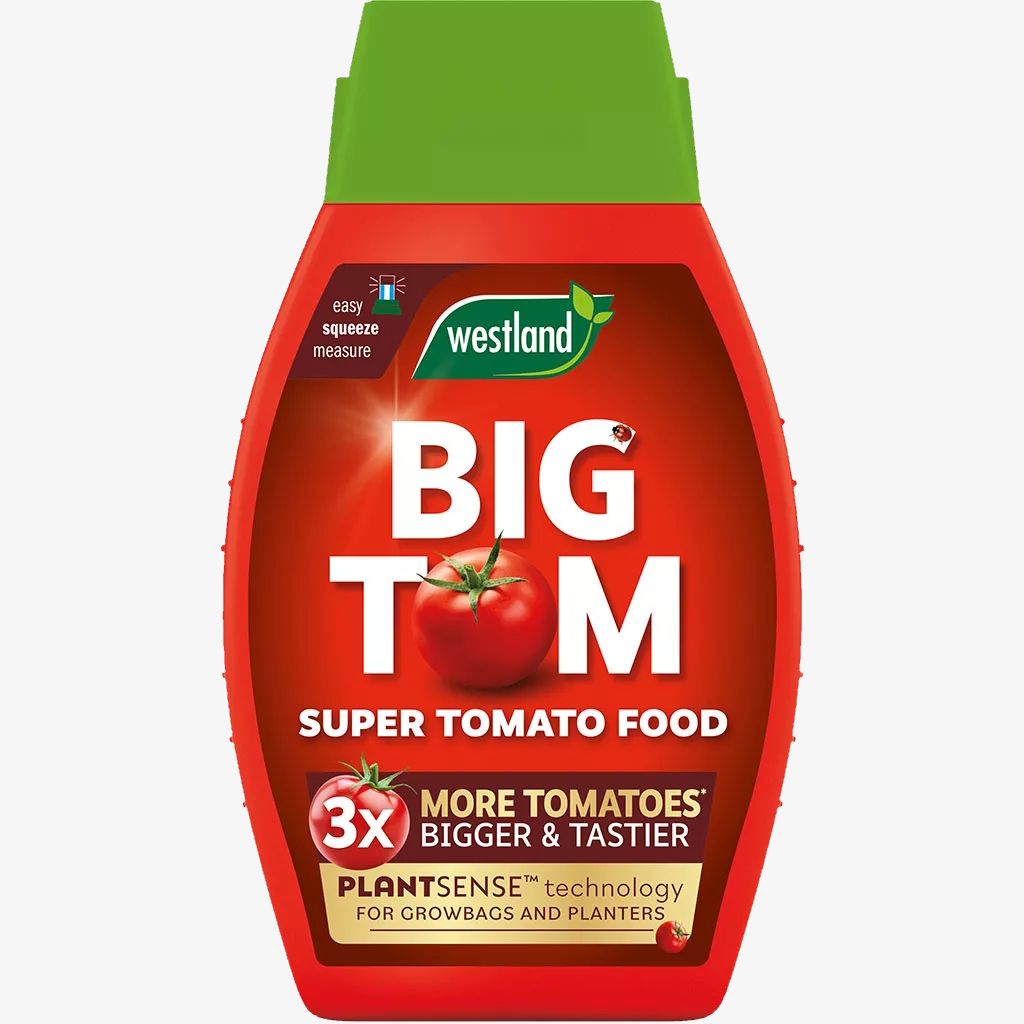 You will find full instructions for how to use Big Tom, and any of other proprietry plant feeds, on their packaging. If you love tomatoes you could save £££'s on current supermarket prices when you grow your own!
Advice on use of plant food
Whilst it is beneficial to feed your tomato plants, please remember that feeding more than the recommended amount does not give additional benefit.
Do not exceed the appropriate application rate. Increasing the dosage may result in damage to your plants
Store in a dry, frost free place away from children, pets and foodstuff
Wash hands and exposed skin after use. Gloves are recommended when handling
Read all instructions carefully
---
With a large range of plant feeds, grow bags, potting compost and so much more, Colour Supplies Home & Garden stores also have a wealth of essential items for your whole garden. You can even get gardening inspiration from our blog articles.
You'll find plenty to buy online too, from Barbecues and Firepits, Patio Furniture and Outside Lighting, Garden Wear and Machinery, Tools and Wildlife Care, Outdoor Cleaning, Hot Tubs and Paddling Pools.
Visit us in store for a great range of seasonal and all year round products, helpful staff and great prices.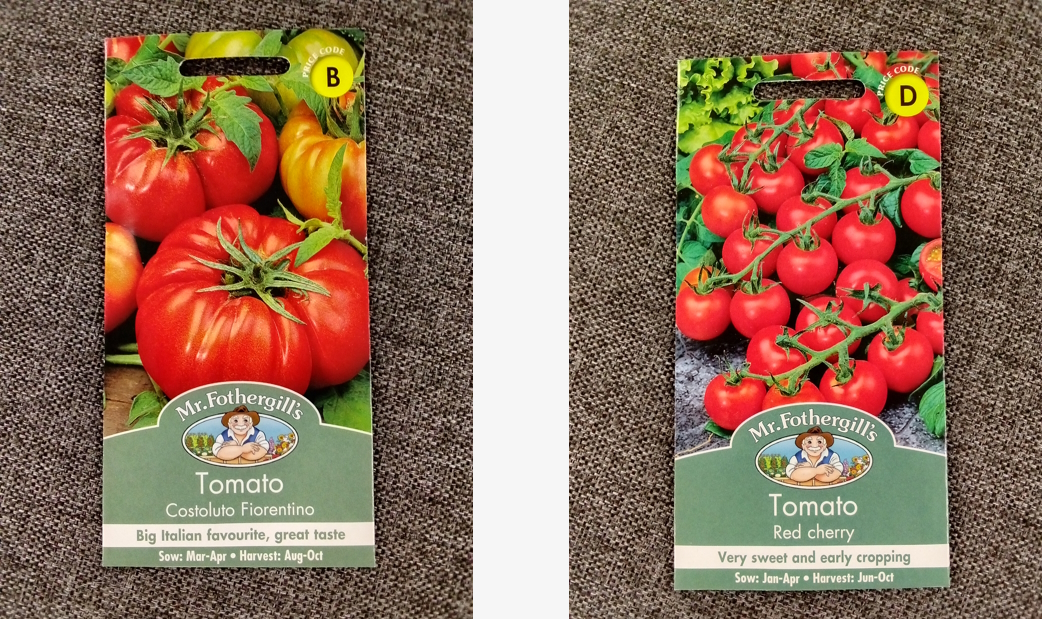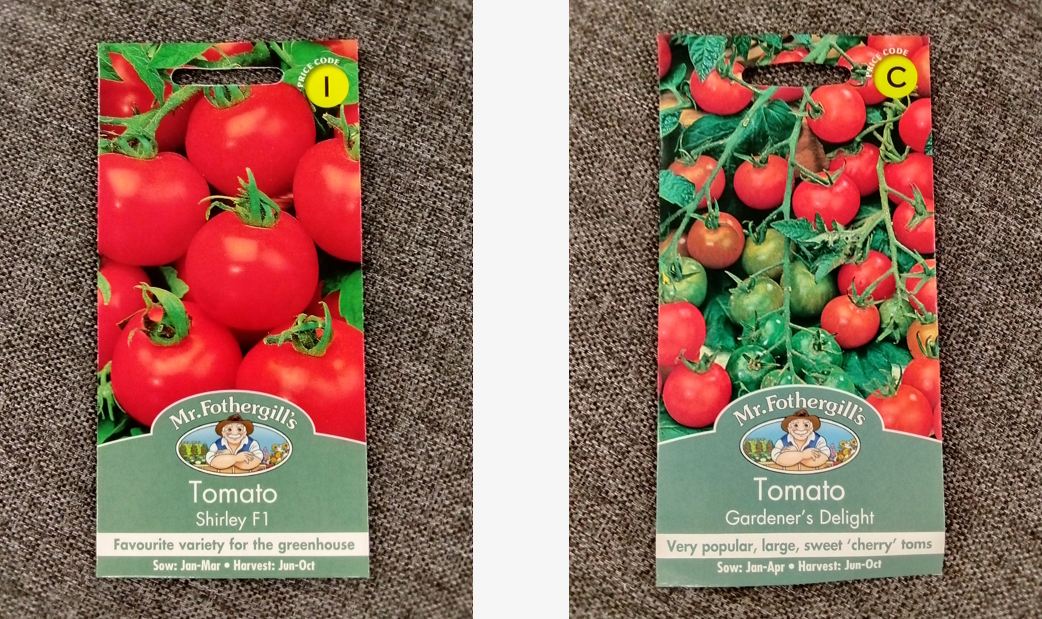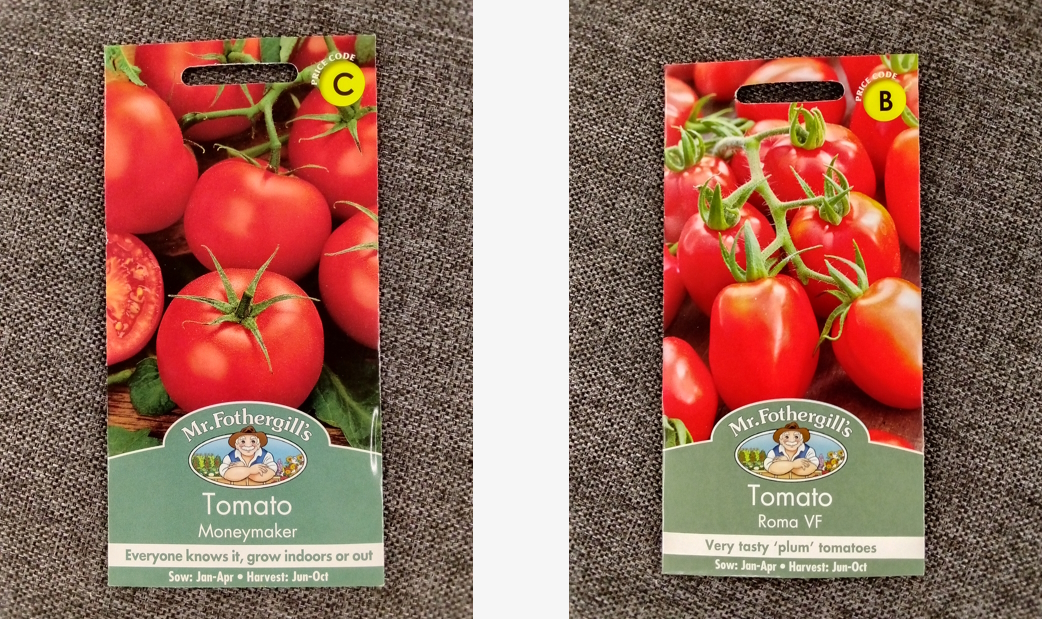 This selection of tomato seeds are subject to availability on arrival in store and are suitable for sowing at varying times.
---
Related Blog Articles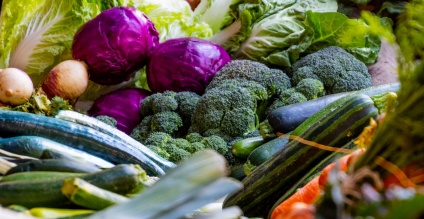 Colour Supplies can help with all you need to start your own kitchen garden or allotment journey. From seeds and garden equipment, to watering and maintenance - we've got you covered.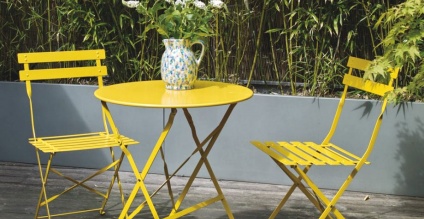 Do you have metal railings, a metal gate, a metal garage door, a child's metal swing, a metal pergola or metal patio furniture? If so, is it looking a little tired and needing some TLC? Read on for how to refresh it easily with some great metal paint products...