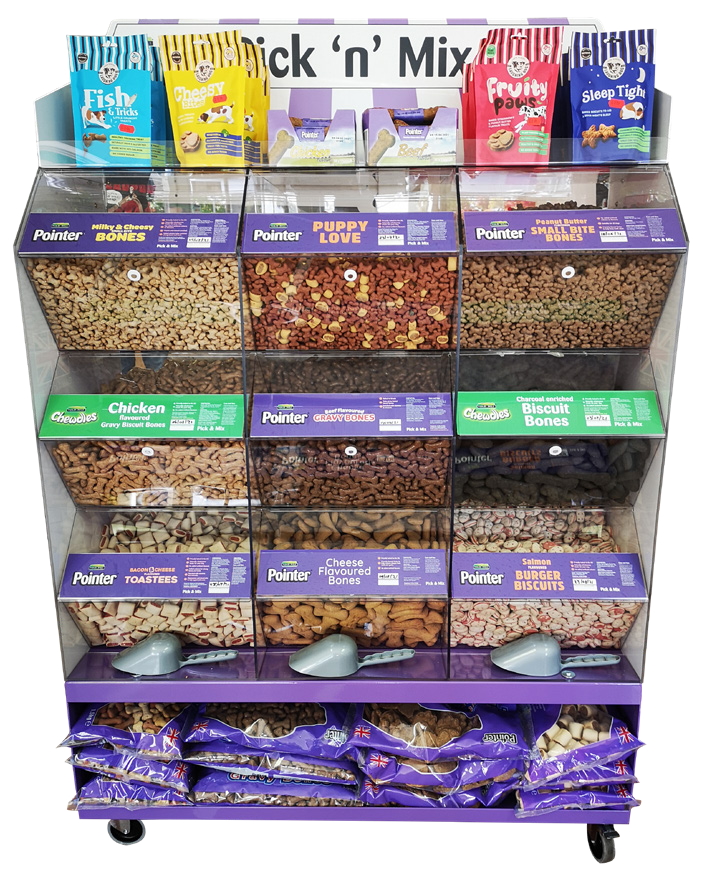 Already pet friendly in our stores, your dog will be first at the door waiting to make a visit with our NEW Pointer Pick 'n' Mix dog treat stand just for him (or her) in our Oswestry store.
With these yummy sounding names what dog wouldn't want to keep coming back to pick all their favourite treats:
Salmon Burgers
Charcoal Cobs
Cheese Flavoured Rolls
Peanut Butter Flavoured Small Bite Bones
Mini Meaty Rolls
Chicken Flavoured Gravy Bones
Milky Cheesy Small Bite Bones
Beef Flavoured Gravy Bones
Bacon and Cheese Toastees
Baked in Britain, thought is put into every treat range like the Assorted Small Bones* - crunchy wheatmeal biscuits to help keep your dog's teeth clean, and Peanut Butter Flavoured Paws* - a tasty dog treat that can be broken down into smaller pieces for dog training, and are naturally wheat free with no artificial colours or flavours.
*Available to buy in bags. Other delicious dog treats are available in bags too, and in our Whitchurch and Wrexham stores.
Simply call in to see us in store in Oswestry and fill up a tub with any mixture of the nine different dog biscuit treats for only £2.29.
Come back next time with your empty reusable (and recyclable) tub and fill up again for just £1.99.
Oh, and don't forget to bring your dog!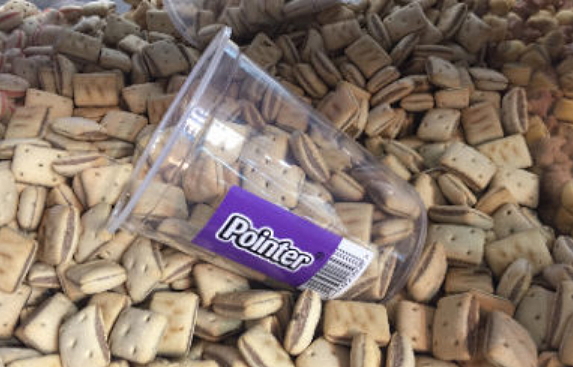 Making innovative biscuits since 1959
At Pointer Pet Products they know a thing or two about dog snacks having been making innovative single layer and multi-layer dog biscuits and treats for over 50 years.
Started in South Yorkshire in the 1950s, Pointer Pet Products originally produced dog mixer biscuits. Their founder was a lover of Pointer dogs and over time developed the biscuit offering to include a wide variety of creative biscuit selections for both puppies and adult dogs.
Now based in the heart of Lincolnshire, and stocked by Colour Supplies, Pointer is still a leading biscuiteer making naturally tasty baked and semi-moist treats, and now with offerings in wheat free and grain free too. Although the packaging has seen a few changes recently, the iconic purple design is still making noses turn and tails wag.
Original values still remain at the heart of the brand. Making all of their high quality baked biscuits in Britain, and offering excellent customer service and nutritional support.
---
Related Articles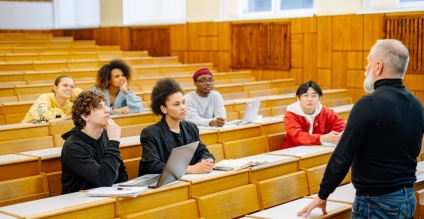 If you are off to study away from home for the first time, you will want to be as prepared as possible for the adventure that awaits you. Luckily, Colour Supplies has lots of the everyday things you are going to need to make your new 'home-from-home'.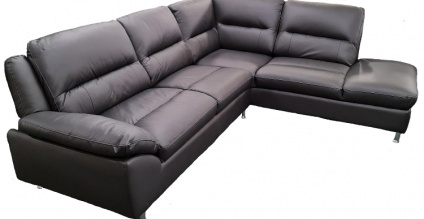 To ensure you pick the most suitable corner sofa for your living space and your lifestyle, we've created this handy guide.