Routine brushing through the summer months will help keep your patio, decking, drive and pathways clear of the majority of leaves, dirt and debris. But other more stubborn dirt like bird droppings and moss will build up over time, and make surfaces slippery especially on areas that receive little sunshine during the winter months. And of course, if you haven't swept since the last leaves of autumn fell then these will just be gathered in corners and on paths getting wet and slippery, causing a hazard.
Moss, algae, lichen and other fungi will often develop when outside surfaces are exposed to moisture. These can cause staining and mask the original colour of your paving or wood.
In order to be spring and summer ready, after an initial sweep up, there are three main ways you could clean these outdoor surfaces:
Cleaning with soapy water and a stiff brush
Cleaning with speciality cleaners
Using a pressure washer
Cleaning your patio or decking with soapy water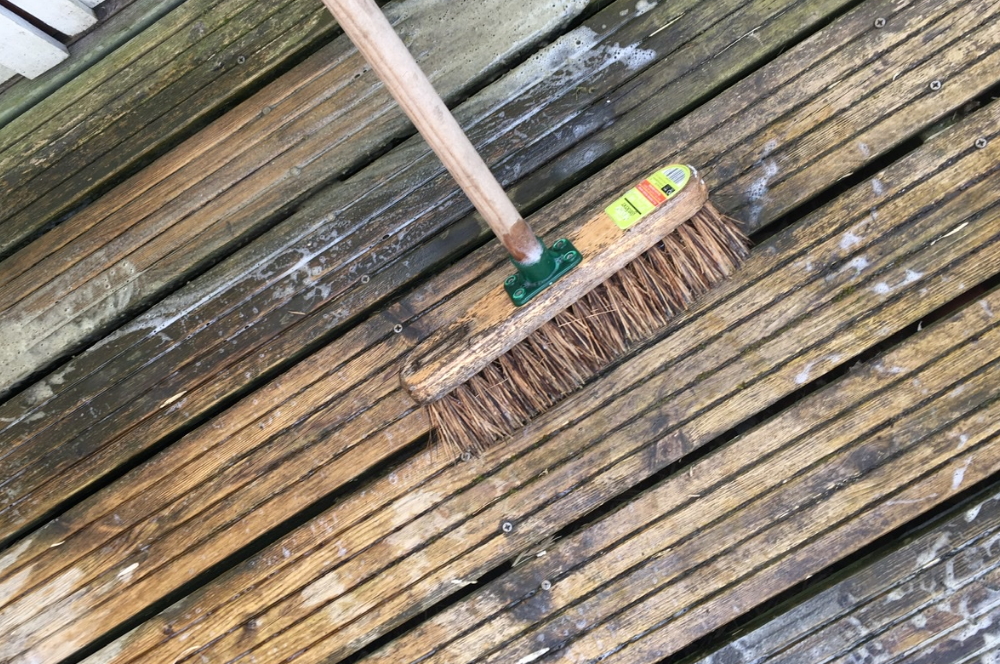 If you haven't already tried this, the first method and the cheapest is using a hard bristled garden brush and ordinary soapy water.
With a bit of effort you may find, depending on how bad your paths, decking and other surfaces are, that this is enough.
Simply mix liquid soap and warm water in a bucket and pour onto the area in question. Give a vigorous brushing and rinse off. Leave for 24 hours. Repeat if some progress has been made and you think further repetition will work.
Good for: The environment, your wallet
Not so good for: The elderly, or if you have mobility issues
Cleaning with speciality cleaners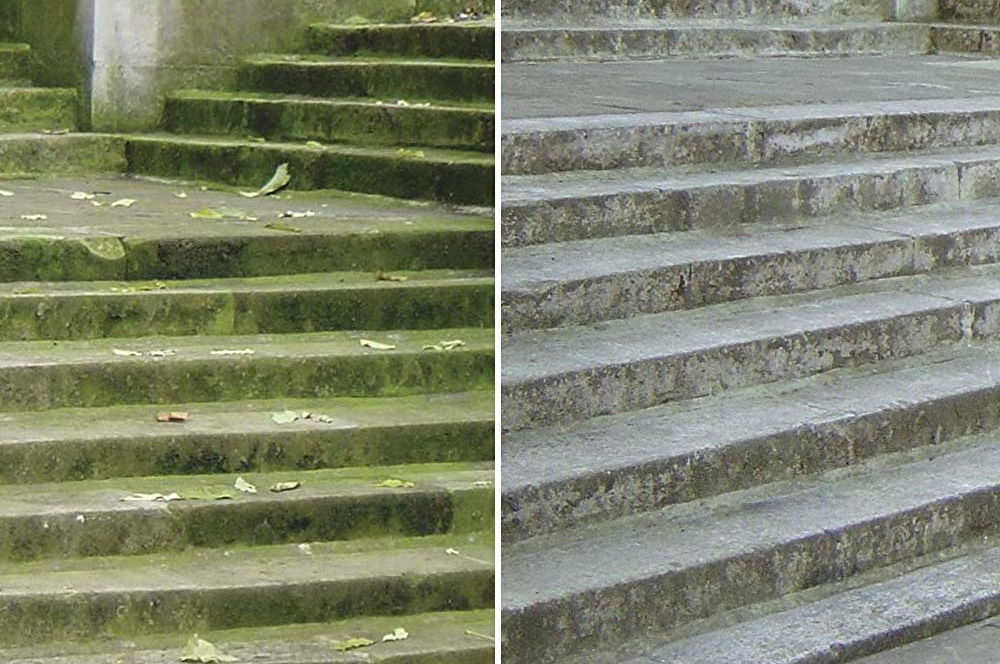 The next option to try could be using a chemical cleaner. There are a number of speciality cleaners on the market that will do the job of cleaning patios and decking.
Some have to be used in dry conditions, and some also work as a deterrent to future build up.
You may need to consider pets, ponds and wildlife with some products so always read instructions carefully before choosing this option.
Good for: Easy to apply with little effort, prevention
Not so good for: Ponds and creatures
Using a pressure washer on your driveway or decking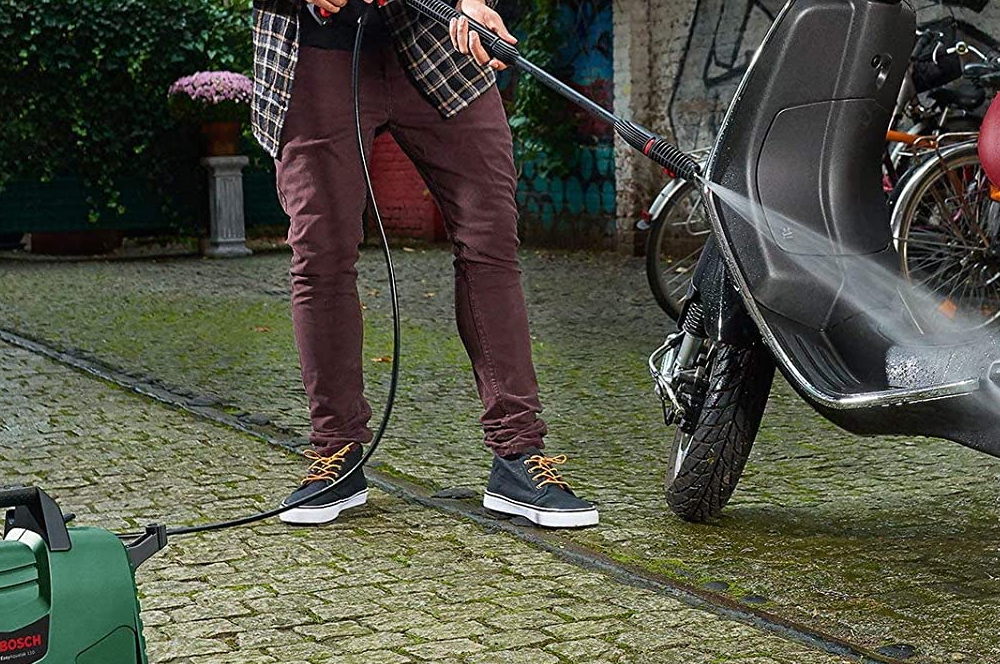 The most expensive initial option is to buy a pressure washer. However, as these can be used for a number of household cleaning tasks you may find it is the most versatile solution for you.
Care needs to be taken on areas where mortar is loose as the pressure can force this to break away. This method cannot be used on composite decking.
A pressure washer can also be used on outside furniture and for cleaning walls, bikes, caravans, cars, motorbikes and more.
Good for: The environment, multiple uses
Not so good for: Poor or cracked paving, composite decking
Colour Supplies Home & Garden stores in Oswestry and Whitchurch in Shropshire, and Wrexham in Wales have a wide range of products to help you care for your outdoor spaces. Whether it is brooms and brushes you need, or specialist cleaning products from brands such as HG, Cuprinol, Osmo and Patio Magic! We have pressure washers too, along with decking brushes and so much more. Why not call into store or shop online and your patio, paths, driveway and decking will be 'summer ready' before you know it.
---
Related Blog Articles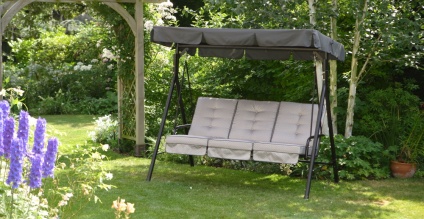 We all love to look out on a beautiful garden and nothing spoils the overall look of your garden quicker than an unkempt or overgrown patch of grass.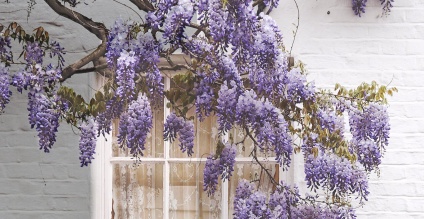 Painting the exterior of your house can have a radical effect on how your home looks as well as the potential to protect it from the effects of the environment. Take some time to ensure you are making the right choices in our useful blog...