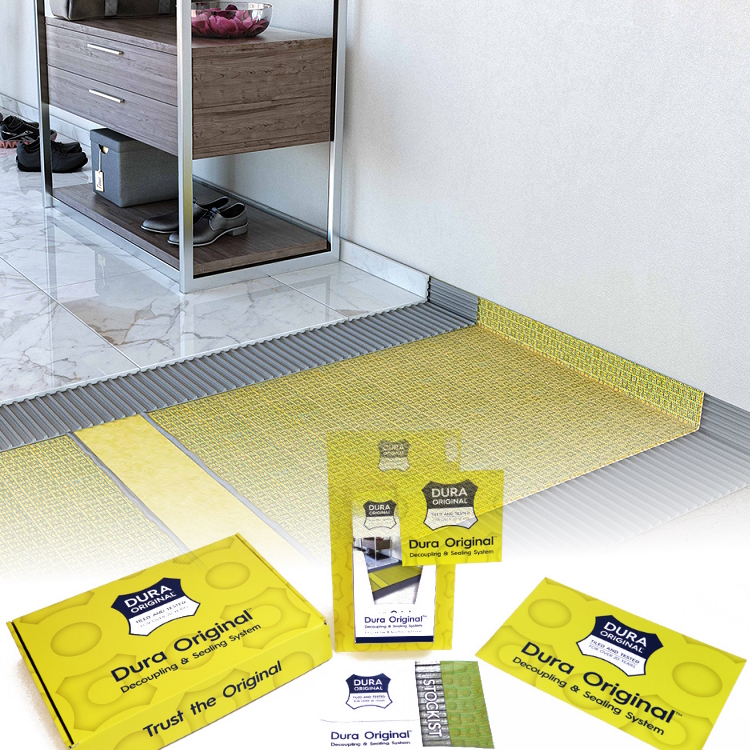 Isola is the Norwegian manufacturer of the Dura Original* yellow decoupling mat, previously called Durabase. In stock at Colour Supplies, this matting consists of a high quality, triple layer polypropylene construction that ensure a secure foundation for your tile installation, solving a number of common problems you may otherwise encounter. Features of Dura Original matting include:
A securely bonded top mesh to give easy distribution of your tile adhesive
A translucent dimpled sheet with optimised cloverleaf design so you don't over use tile adhesive
A water-jet fibre non-woven fleece bottom layer optimises adhesion to the substrate
*Beware of lower quality imitations - this is the original Durabase matting.
Solving some of your common problems
Issues with tile installations can commonly occur causing your client's beautiful, tiled floor to crack over time. This may result in leaks appearing in a downstairs ceiling, or the sub floor being damaged by water ingress, for instance on a wooden subfloor. The following are issues commonly found if you don't use a product such as Dura Original matting.
As a client you'll want to make sure your tiler fits Dura Original matting underneath your tiled floor for the following reasons.
Substrate Stresses
It is common for there to be movement in the foundations or even cracks appearing in a newer concrete base, which can then cause cracks in tiles laid directly on top.
Cracks in the substrate
If renovating an old timber or previously tiled floor and wanting to directly tile over the top you are storing up problems for future movement and cracking of your new floor.
Moisture from above
Junctions between floor tiles and holes in grouting can allow water to seep below the tiled flooring. Over time this will cause damage underneath which will impact your tiled floor.
Moisture from below
If laying directly onto new concrete screed residual moisture is likely to damage the adhesive bond thereby causing tiles to be unstable.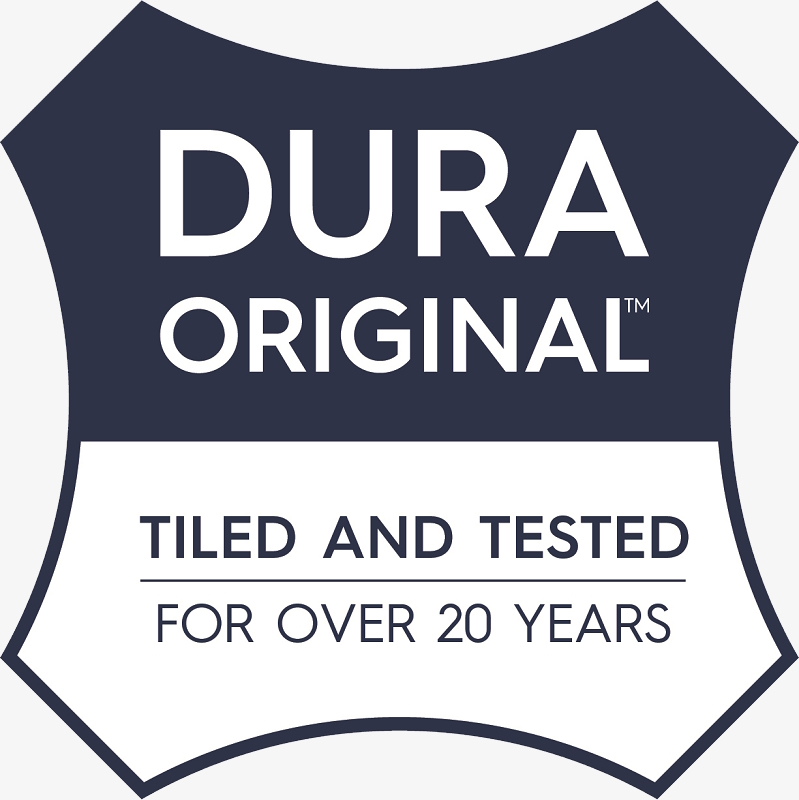 How does Dura Original solve tiling problems?
This is underlay matting for decoupling and waterproofing tiled flooring
This matting will bridge small cracks in the subfloor
Dura Original absorbs stresses in the subfloor to prevent tiles and grout from cracking
Laying this matting allows water vapour pressure to be compensated for if there is residual moisture in the subfloor
Other benefits include a patented engineered wall fold for tanking/waterproofing
Dura Original is also suitable for use with underfloor heating and comes with a 5 year warranty.
Ask your builder or tile fitter to only use the best - ask them to use Dura Original from Colour Supplies.
Available from our specialist Tile & Bathroom Centre in Wrexham, North Wales. Local trade's people can benefit from our Trade Account too.
---
Related Blog Articles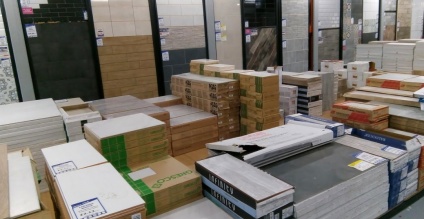 We have a large specialist Tiling Centre in Wrexham, and also smaller tiling sections at both our Oswestry and Whitchurch Home and Garden Stores.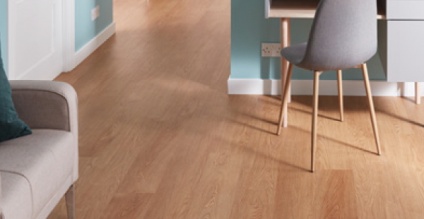 Palio Trade by Karndean luxury vinyl flooring is not like typical vinyl. It doesn't come in rolls or sheets. It comes in robust, pre-cut planks and tiles. The highly realistic designs look just like the wood and stone materials they're inspired by.