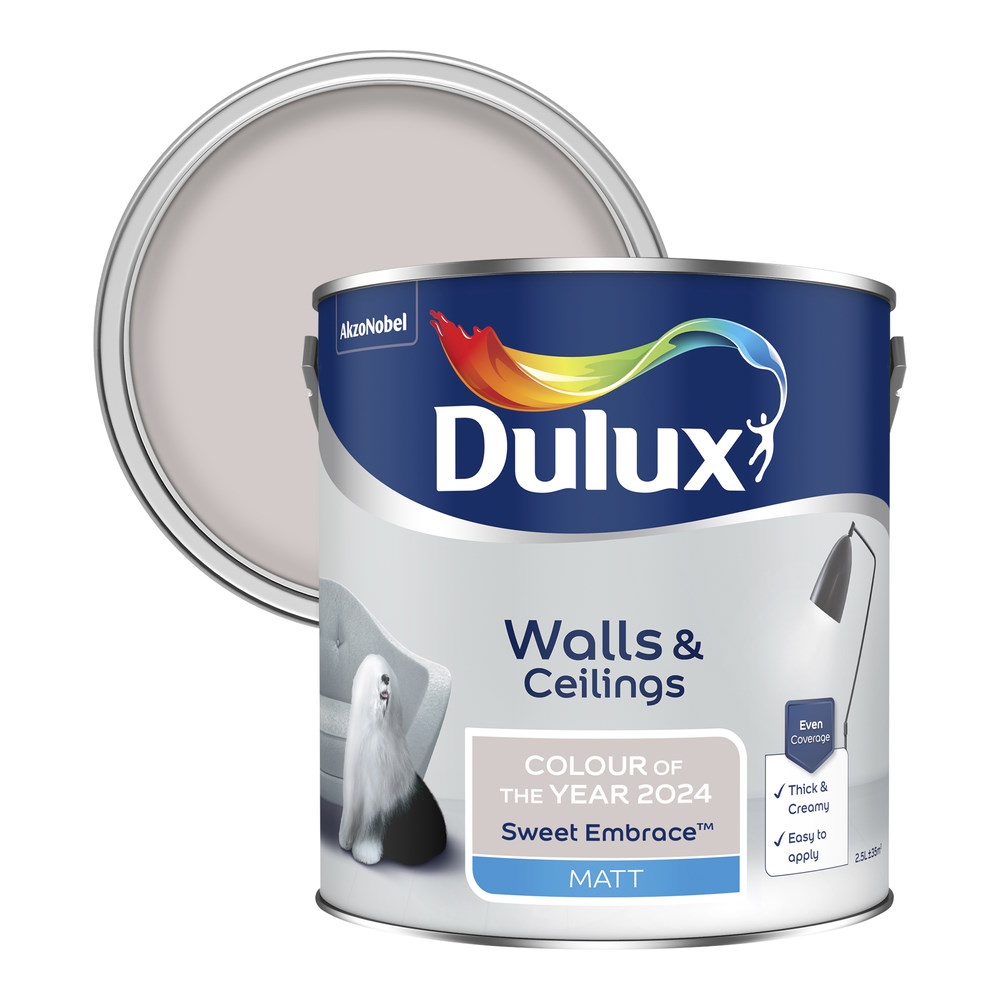 Anyone for a Sweet Embrace? The Dulux Colour of the Year 2024 is a beautiful soft pink toned paint called Sweet Embrace* which can be paired with any number of other colours for completely different looks.
Here are our favourite ways that Dulux uses Sweet Embrace paint other colours for some exciting looks that aren't just blush pink.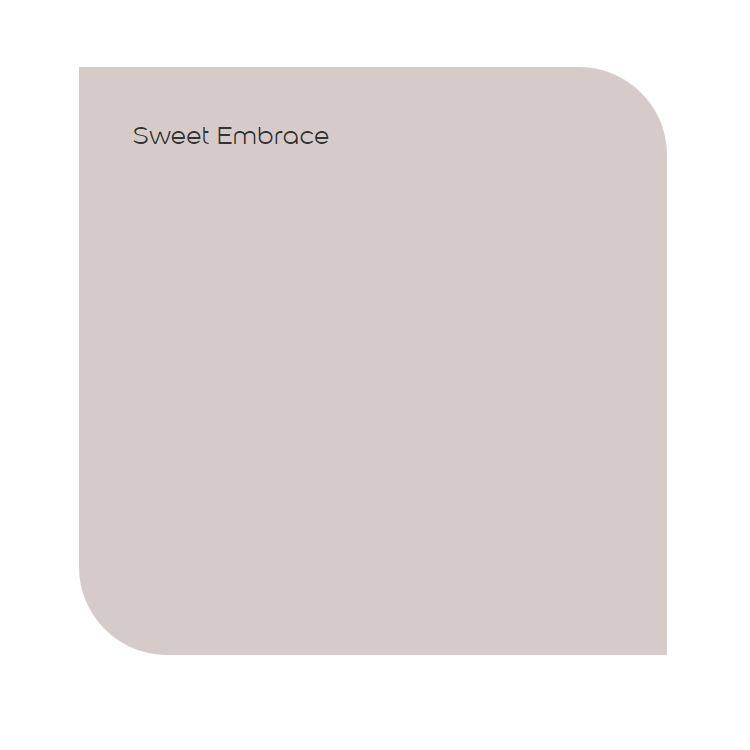 ---
Our pick for a
Calm colour scheme
A calming palette of complimentary blues and greens that can all be used with Sweet Embrace for a great look.

Top row L-R: Sweet Embrace*, Pea Shoot*, Fresh Foliage*, Horizon View*, Serene Waters*.
Lower row L-R: Tranquil Dawn, Nordic Hill*s, Neptune Seas*, Ocean Stone*, Sapphire Salute.
Ocean Stone and Sweet Embrace
Why paint the walls when you can paint the ceiling?
Here Ocean Stone paint is used on the main walls and skirting, and Dulux Colour of the Year, Sweet Embrace is painted on the ceilings, window frames and other recesses; two mid-tone colours giving a daring and bold scheme that just works.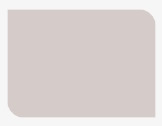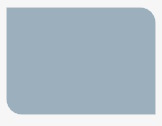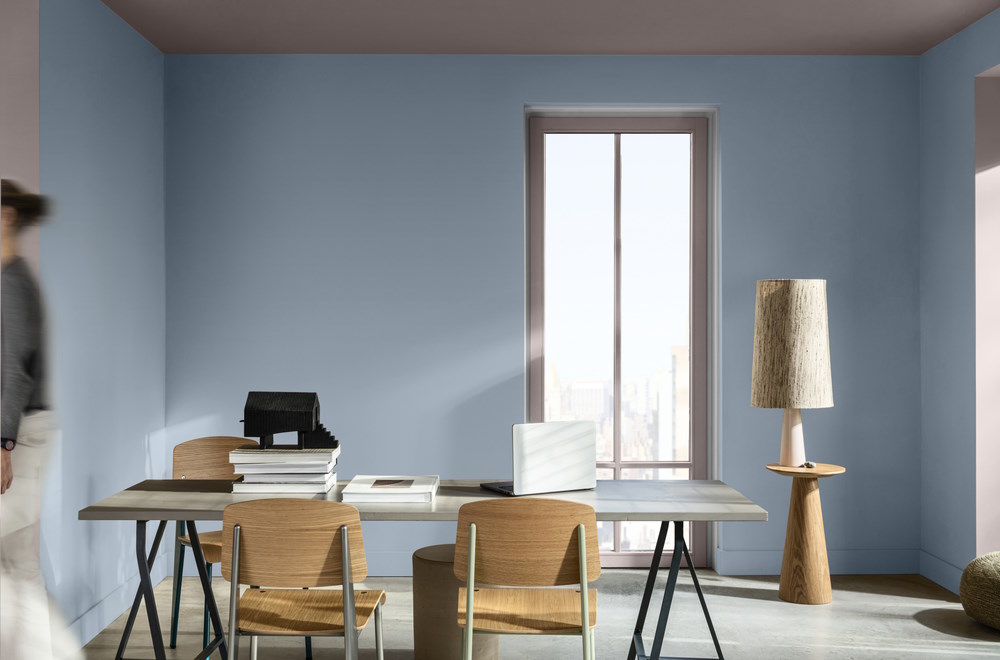 Pea Shoot and Sweet Embrace
How about this for a beautiful ombre effect? Using a large dry paint brush, carefully feather the wet edges of Sweet Embrace and Pea Shoot to blend the join for this dreamy soft effect.
Enjoy a room that is just bursting with the natural colours of outdoors in this uplifting scheme.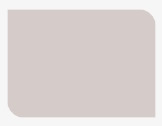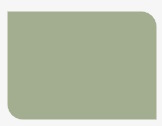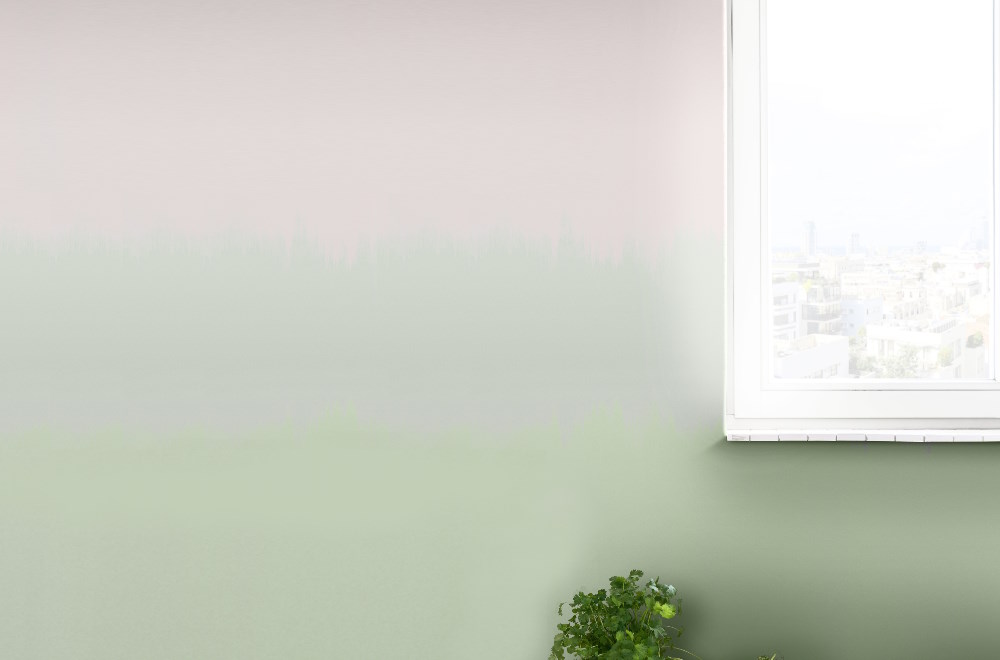 Sapphire Salute and Sweet Embrace
A glorious bold scheme of adjacent tones on the colour wheel for a vibrant finish that is energetic and comforting at the same time.
When you just can't decide on a blue or pink colour scheme use Sapphire Salute painted below a shelf, Sweet Embrace above, and have both!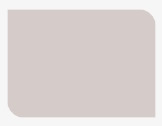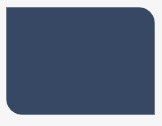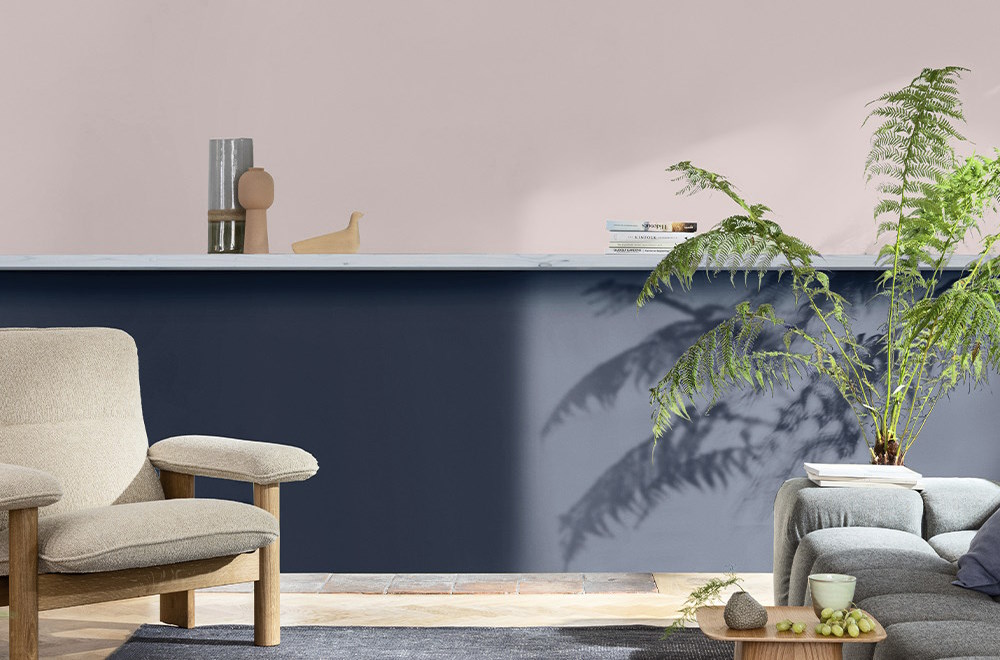 Fresh Foliage and Sweet Embrace
Just take some masking tape and choose your preferred depth of border. This effect can also run round throughout open plan areas if you wish, to provide a cohesive element whilst choosing different feature colours in each room.
Here a predominently grey-green colour scheme is created with Fresh Foliage, and just an accent of Sweet Embrace for a calm, airy interior perfect for potted plants and relaxation.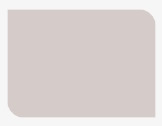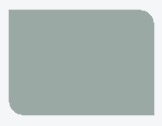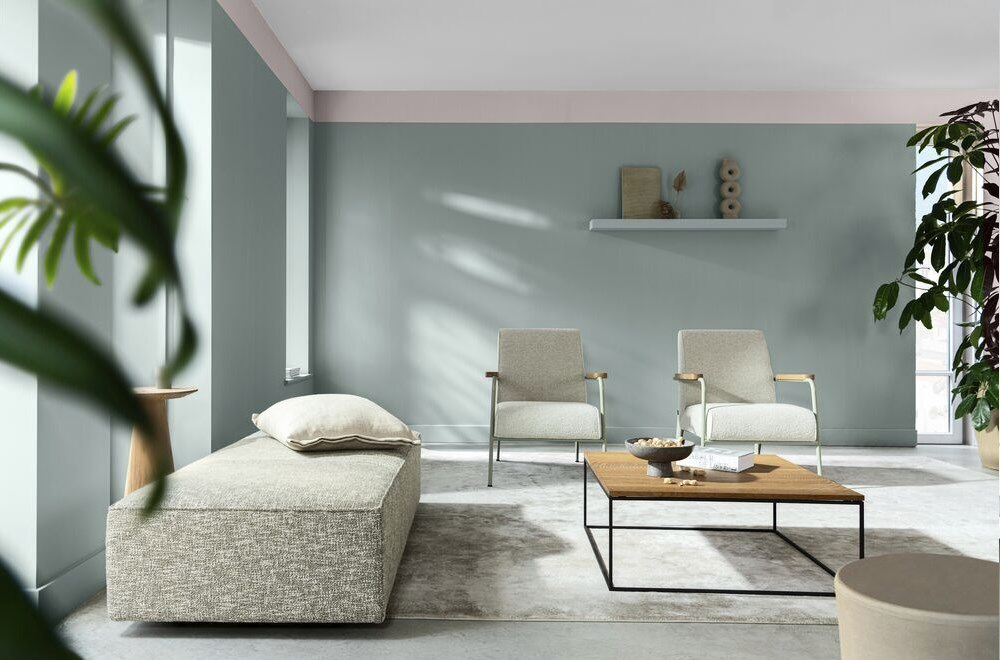 ---
Our pick for a
Warm colour scheme
A selection of colours which are closer on the colour wheel and give a warm, cosy look to your home.

Top row L-R: Treasured Memory*, Sweet Embrace*, Copper Glow*, Peanut Butter*, Cashmere Throw*.
Lower row L-R: Cherished Ribbon*, Pink Sandstone*, Winter Pumpkin*, Fireside Embers*, Brave Ground*.
Copper Glow and Sweet Embrace
Another easy to achieve result using simple masking tape. Ensure you measure from the floor to get your line straight, or add in angles for a more dramatic effect.
This warm and restful look is achieved with Copper Glow to highlight the lower walls, and Sweet Embrace opens the room up. Use the lighter colour to highlight areas such as window recesses, nooks or archways.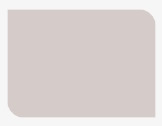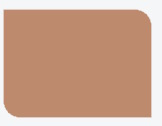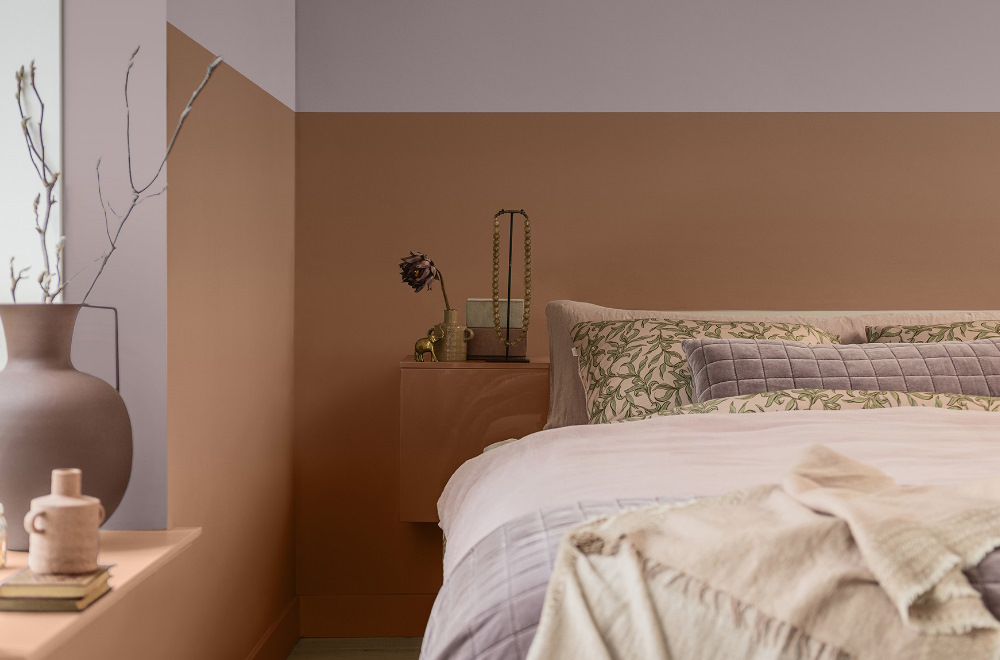 Peanut Butter and Sweet Embrace
We love this effect in a long corridor area. Enhance the visual length with the lovely rich golden tones of Peanut Butter paint. At the same time give the illusion of a wider space using Sweet Embrace on the side walls.
With gold or copper accents this will really make a narrow space special.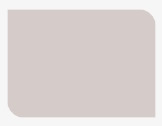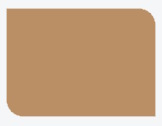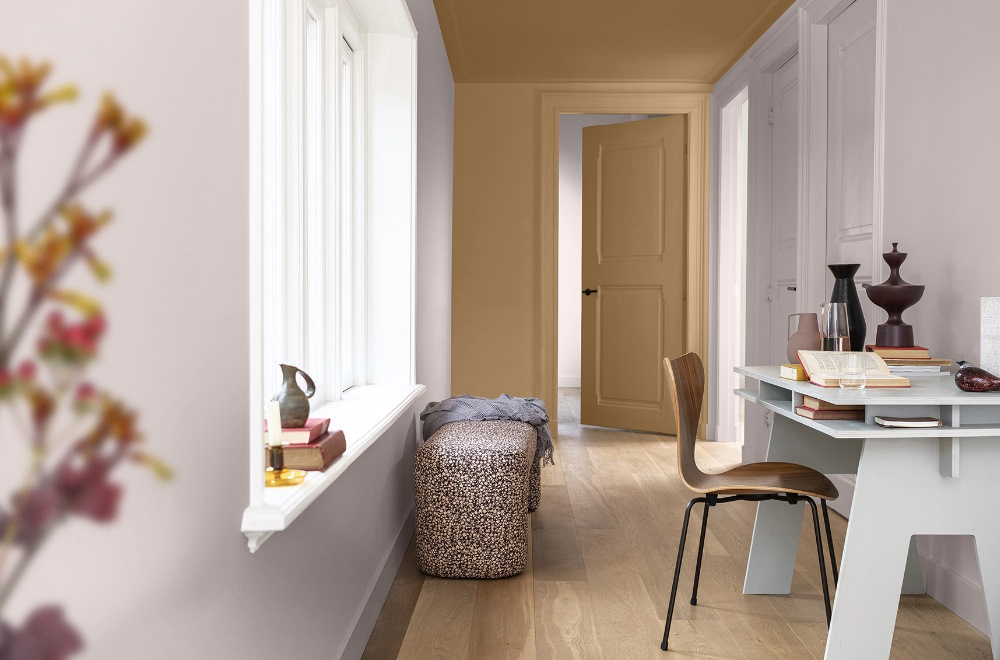 Pink Sandstone and Sweet Embrace
Predominantly painted with Sweet Embrace, this room has used Pink Sandstone to make a feature of just part of one wall.
Demarcate a seating or study area with a feature block of colour to add extra interest to your room. Use masking tape to get perfect straight lines.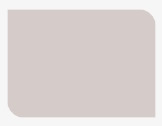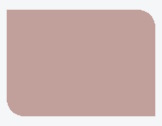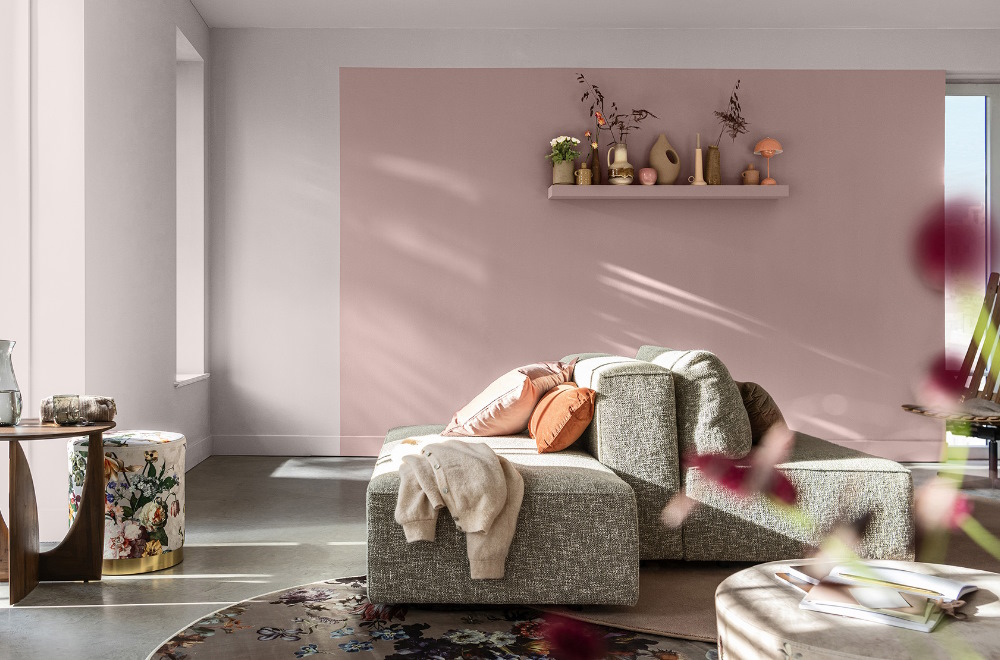 Brave Ground and Sweet Embrace
Bring beautiful older features up to date with bold modern colours like this painted woodwork in Brave Ground, and walls in Sweet Embrace.
Alongside tiling and accessories that incorporate other shades and similar tones, this whole eclectic colour scheme will come together perfectly.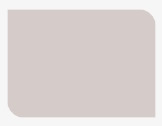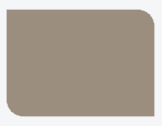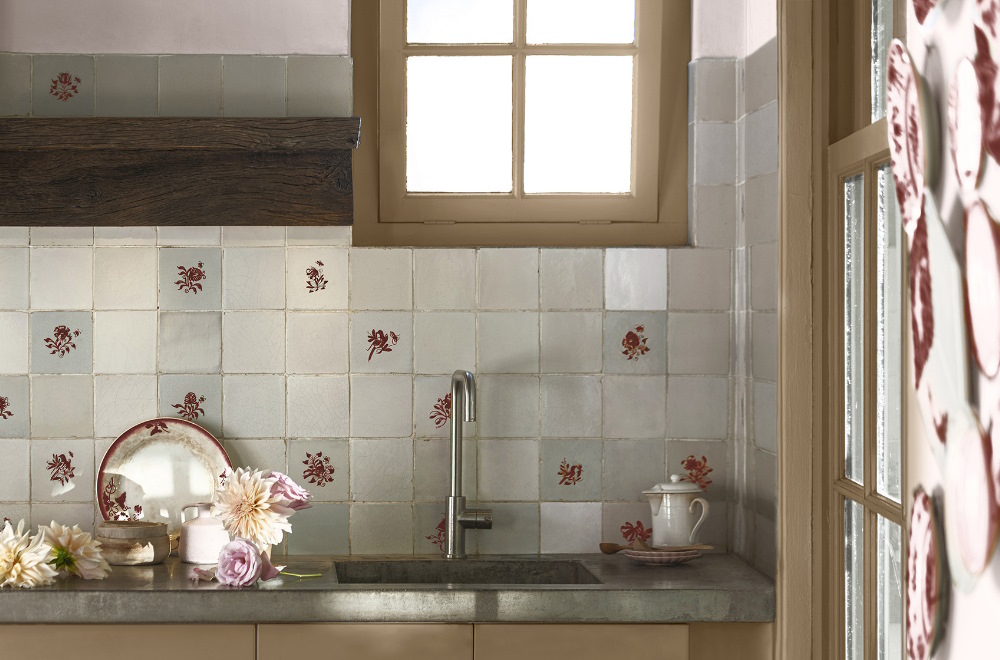 ---
Sweet Embrace as the star of the show
Paint effects like those above are not for everyone, and if you are happy with one paint colour throughout then here are some of the same rooms painted purely with Sweet Embrace. Note how the flexible tone of this glorious dusky pink colour changes according to available light.
---
*These paints mentioned above are available to mix only, in your choice of base. So whether you want a Kitchen, Bathroom or Wall & Ceiling paint, or a gloss or satinwood paint for interior woodwork, just ask in store for your choice(s) of colour.
Colour Supplies has Home & Garden stores in Wrexham, Wales, and Oswestry and Whitchurch in Shropshire. There is a fabulous selection of paints, treatments, paint brushes, roller kits, and more in store, including Dulux and Dulux Heritage. We mix paints too, so you can buy more than what you just see on the shelf. Ask in store for details.
We also carry a large selection of paints available to purchase online.
Disclaimer: Whilst we do our best to reproduce colours accurately, mobile screens, tablets and pc monitors all display colours differently. This also depends on your settings for brightness, contrast etc. Therefore it is not possible to guarantee that colours will be an exact match to the colour of the product you have viewed online because of this.
More ideas for the Dulux COTY 2024 can be found at https://www.dulux.co.uk/en/dulux-colour-of-the-year-2024
---
Related Articles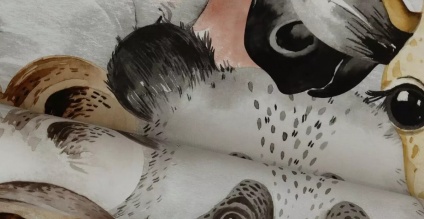 Has your child grown out of their bedroom wallpaper, or do you just want to update their room? We have a selection of fun wallpaper for kids and teens that could be just the thing.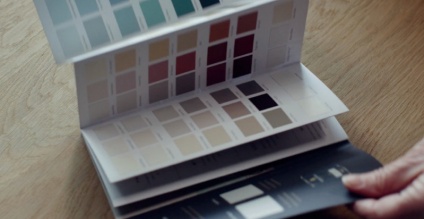 The luxury, washable, Heritage colours from Dulux are mixed to order in a Dulux Heritage Trade paint which is the trusted choice for professionals and available to our customers to use in their own homes.