Here are our Top Tips from the kitchen designers at Colour Supplies, to help get you started designing your dream fitted kitchen: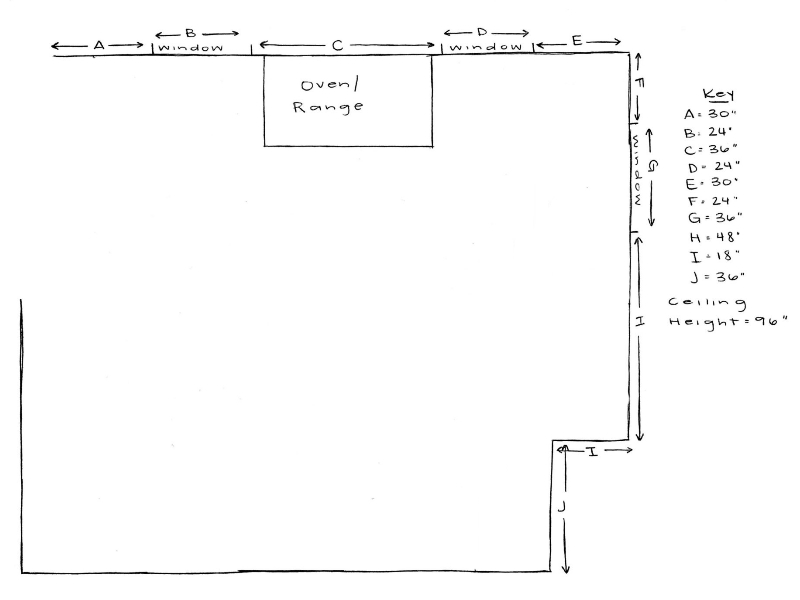 Start with an empty room
Draw the exact layout of your kitchen space to scale on a blank piece of paper, for instance using 1" as 1' in real terms.
Include where you currently have windows and doors if these are staying the same. If they are being moved, or potentially could be moved, then leave them out, only indicating the outside walls of your kitchen. Don't let the current layout of the room hinder your thought process and get in the way of your creativity.
Also on your piece of paper if you can, mark where your boiler, stop taps and other items like this are, then your designer will be able to accommodate them in your final design. Moving these items can be costly if you are not having other building work done on your property, so this may limit how much your new layout can be changed depending on your budget. But always ask your designer what can be achieved within the figure you have available to spend on your new fitted kitchen.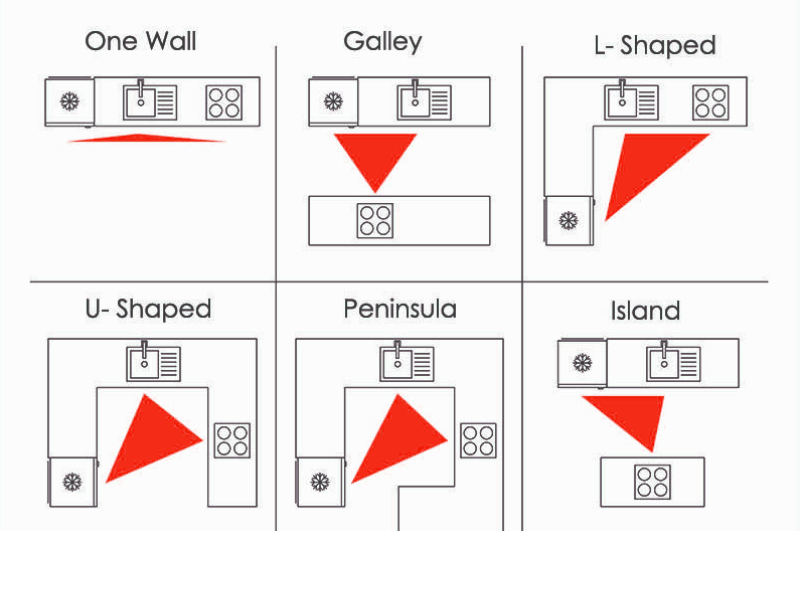 Consider a new Layout
It may be that your current kitchen does not utilise your existing space very well. Perhaps instead of having a table in it you would prefer a kitchen island? Or, with a change of access point you could close up a door which would free up another kitchen design option. These are the 6 main fitted kitchen layout designs based on having a triangle between your sink, cooker and fridge:
The One Wall Kitchen - often found in smaller kitchens or flats, this simple layout is space efficient without giving up on functionality
The Galley Kitchen
The L-Shaped Kitchen
The U-Shaped Kitchen
The Peninsula Kitchen
The Island Kitchen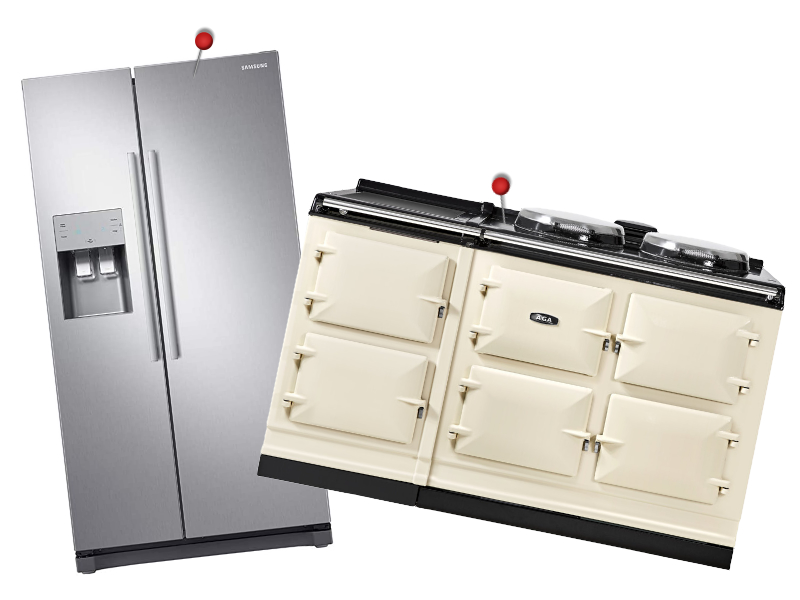 Add the existing items you love
If there's anything about your current kitchen that you love, draw that in.
Perhaps you have a big American fridge, or an Aga that you definitely want to keep in your new fitted kitchen layout? Or a great view from a window that you want to be able to see more of.
At the same time make a note, either on a separate piece of paper or next to your current layout, of the things that annoy you - like a cupboard that is situated in behind an open door into the kitchen, for instance, that is always a nuisance to access.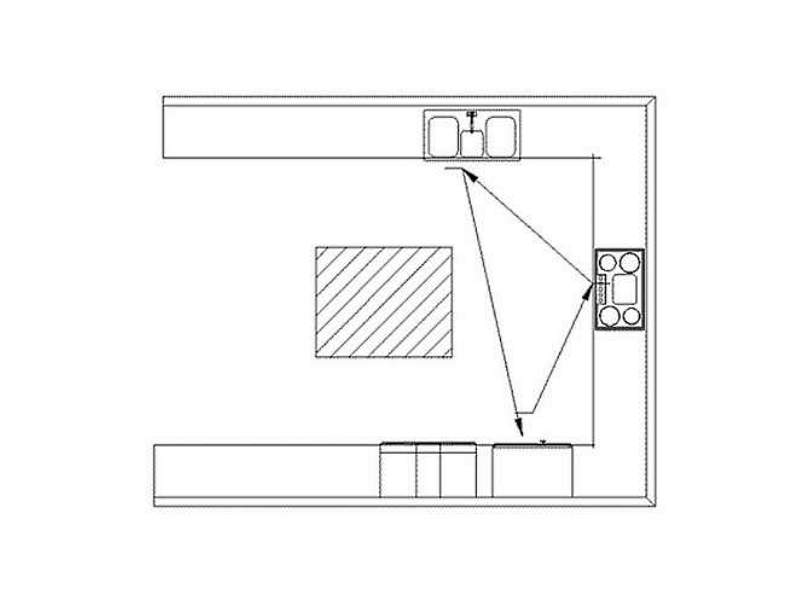 Consider how people will move around your kitchen
Think about the way people will be moving through and around your kitchen, and arrange your essential appliances to reflect this.
You may want to consider keeping your main workspace, stove top and sink out of the way of a walk through area to avoid having to cross back and forth too often, especially if you'll have a constant flow of kids and pets underfoot. Your fridge, the most often used appliance by other people entering your kitchen, may be best closest to an entry point.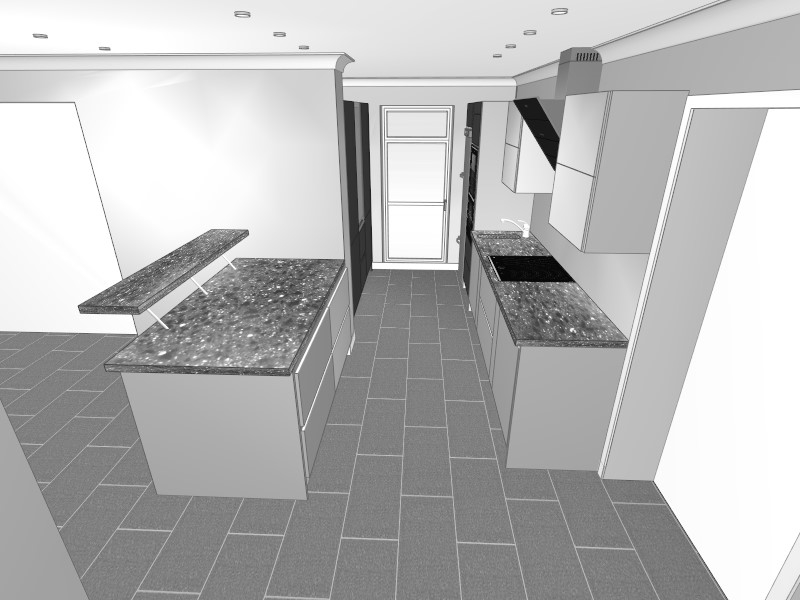 Don't over crowd
It's best to be realistic about your room size. Work with the dimensions you have and don't be tempted to overcrowd the space.
Your work aisle needs to be 42 to 48 inches wide, and walkways between a counter and island should be 36 inches at minimum. You could consider using slimline built-in appliances, like a 45cm dishwasher instead of a full size model, and a slimline bin pull-out if floor space is limited.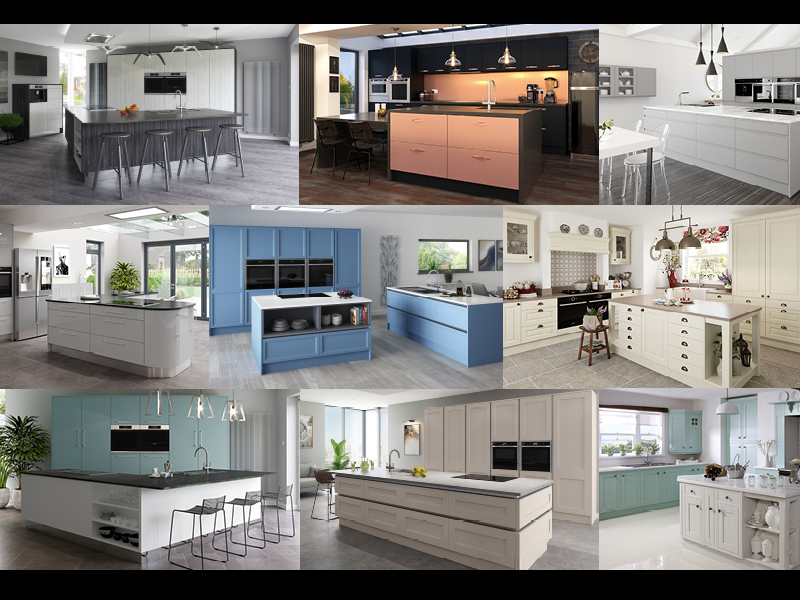 Pick a cabinet style that matches your home
Take a look at pictures online or in magazines to decide what cabinets you want in your new kitchen. Your cabinetry could reflect elements and colours that already exist in your home, if your rooms flow from one to another.
Don't worry if you're finding it difficult to choose a colour scheme or material. Perhaps start with one item already in your home that you love, perhaps a cushion, a lamp or an ornament, and work from that. This item can influence your choice of material for your kitchen cabinets, worktops or paint colour. You'll want to think about how modern or traditional you want your new fitted kitchen to be too. Some kitchen styles look great in an open, loft-style apartment, but won't look so great in a farmhouse kitchen!
Great - you've decided some of the important features of your new fitted kitchen! All you need now is
A consultation with one of the experienced Colour Supplies kitchen designers ....
.... A home visit to be able to produce scale plans ....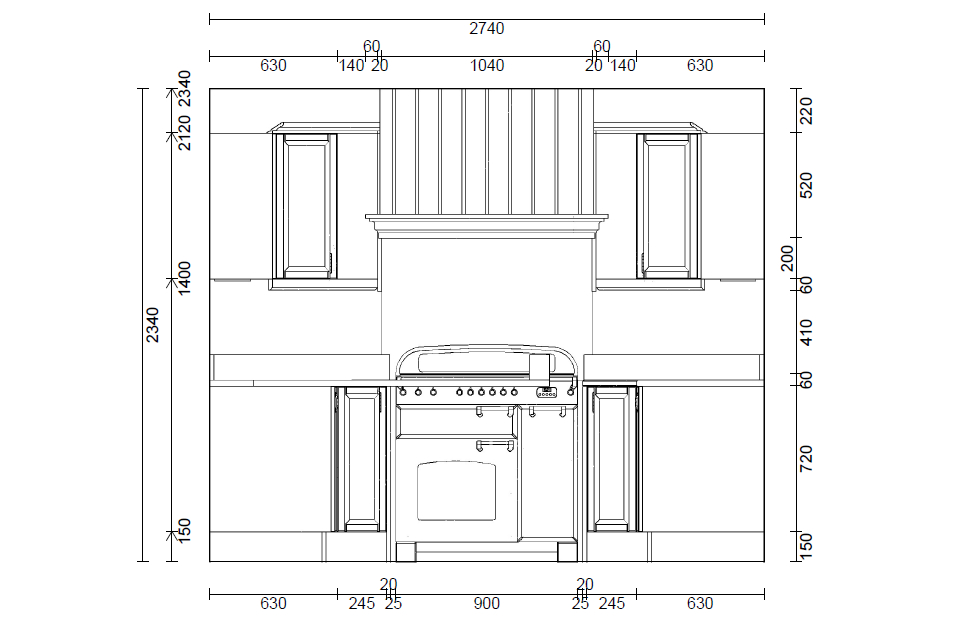 ---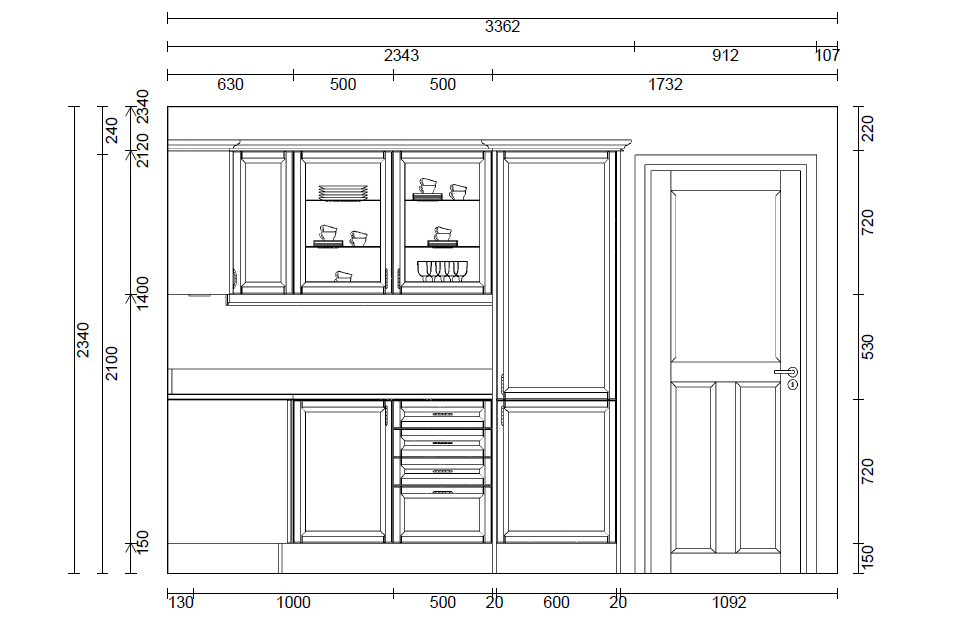 ... 3D magic and perhaps some tweaks and suggestions from us ....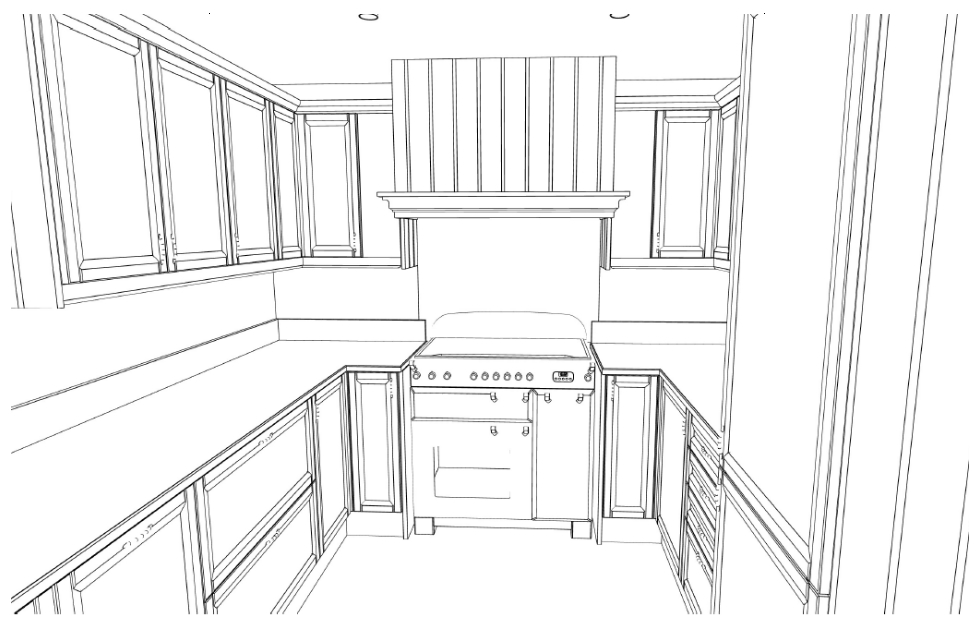 ---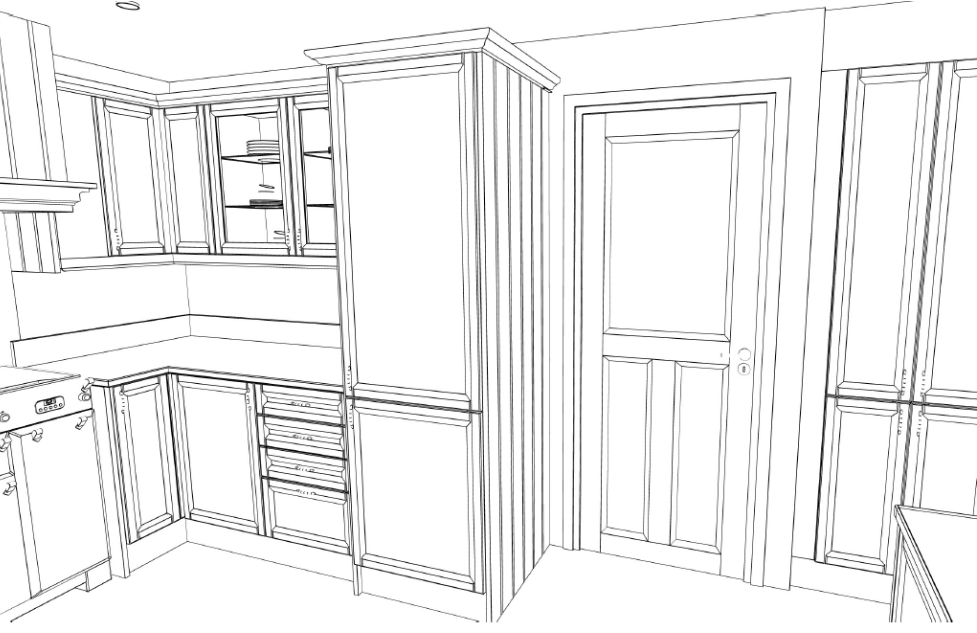 ... And you will be able to visualise your design in full colour!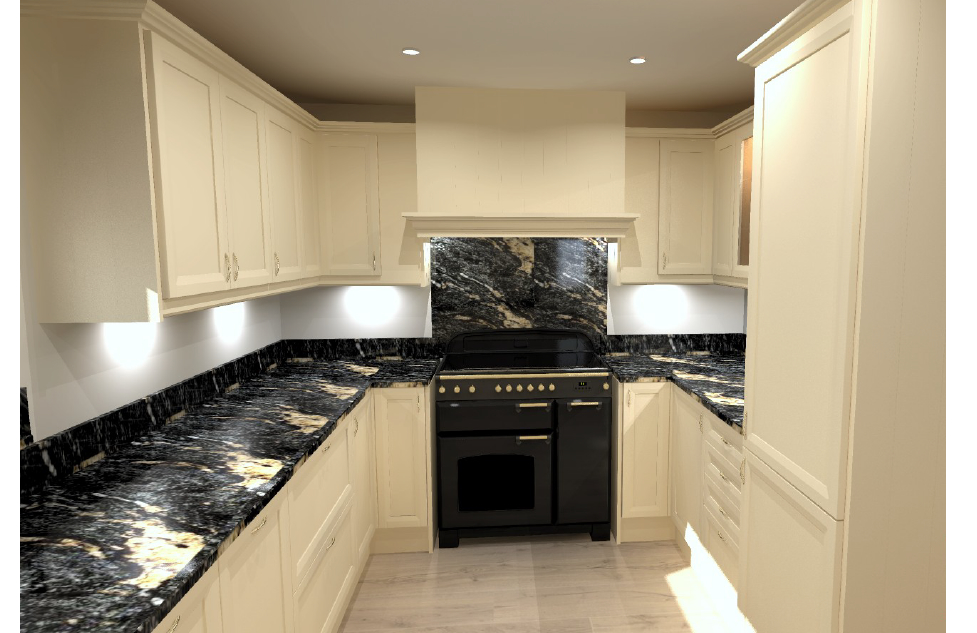 ---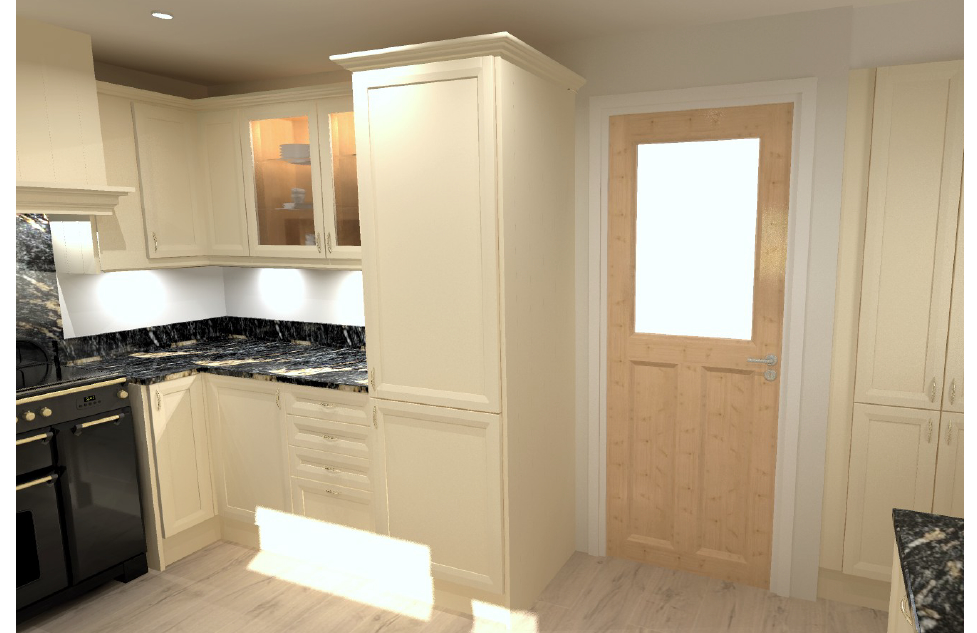 ---
Our in-house, friendly design team is here to help and guide you through the whole process of designing your bespoke dream kitchen, with the above just being some helpful tips. If you are ready and would like to take this process further please click the link below.
Book a FREE Kitchen Design Appointment
Or pop in to have a chat with a member of the resident design team in either our Wrexham or Oswestry stores to find out more, and get inspiration from our lovely showroom kitchens.
---
Related Articles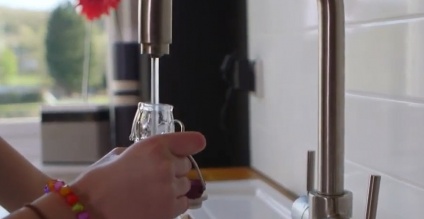 Increasingly popular, the boiling water or 4-in-1 tap offering hot, cold, filtered and instant boiling water is still a bit of a novelty to some, so we thought we'd take a look at the benefits specifically of the InSinkErator 4N1 Touch Tap, winner of Best Kitchen Gadget Award at the Trusted Reviews Awards 2022.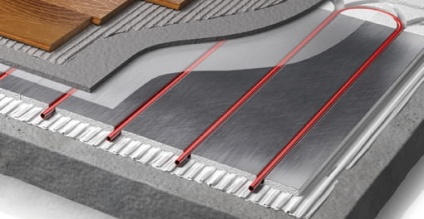 Energy use in homes accounts for 14% of all CO2 emissions in the UK and sustainable energy solutions are more important than ever before.