Everyone needs a beautiful lawn, and nothing spoils the overall look of your garden quicker than an unkempt or overgrown patch of grass. We sell a great range of top brand lawnmowers, online and in store, from Cobra, Allett, Black & Decker, Bosch, Flymo and more. Even better, we sell each top range lawnmower at discounted prices, so you won't have to look elsewhere to get better value!
We are proud to be an authorised Hayter & Toro lawnmower & garden machinery dealer in store. All models are available to order from our stores, with many in stock in-season at competitive prices with expert advice on hand to help your decision. Plus if you buy from us we can offer you expert after-care servicing and repairs, for added peace of mind.
Alongside our lawnmower range, you'll find a comprehensive range of garden furniture, tools and other products to make the most of your outdoor space.
Every item in our product selection has been carefully chosen with gardeners' needs in mind, and suits all price points and budgets and, of course, everything we sell comes with a full manufacturer's guarantee as standard, as well as a 14 day no-quibble returns policy for online purchases. We offer free delivery for online orders over £50 too - so get stocked up on the tools you need!

Patio Furniture
Seasonal displays of Patio Furniture are usually in stores from March through 'till September.
You'll find Patio Sets, Swing Seats, Outdoor benches and more.

Potting Compost and Fertilisers
We carry a range of composts and fertilisers in store throughout the year.

BBQ's
Summer just wouldn't be the same without a Barbecue, and you can find our seasonal selection in store from March, with products to suit a range of budgets.

Pots and Ornaments
Each Home and Garden Store has a range of patio Pots and Planters, and the new Garden Centre at our Oswestry store has an even wider selection to choose from.

Solar Lighting
Why not brighten every corner of your garden with our selection of Solar Lighting? Our stores will have a selection all year round.


Mowers and other Garden Machinery
You'll find a large range of mowers and garden machinery both in our stores and online.
With FREE delivery on orders over £50 online, you may find this a very convenient option.

Tools
We stock many other Tools for helping you look after your outdoor space. Online this includes Compressors, Dethatchers & Aerators, Saw Horses, Spreaders, Wheelbarrows, Trollies & Trailers.
Shop for Garden Tools and Equipment online

Wellies and Garden Shoes
Wellies don't have to be green, and they don't have to be full length.
We have an inspiring range of really practical outdoor footwear - from cosy fleece-lined cloggies, to rubber soled welly shoes, 1/2 length boots and more. Available in store and online here
---
Related Blog Articles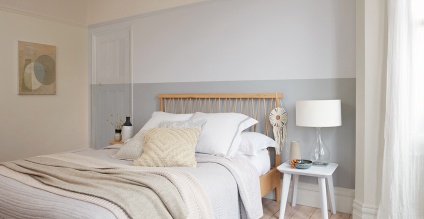 We stock a fantastic array of paint in store - from renowned manufacturer's like Dulux, Crown, Johnstone's, Leyland and the prestigious colour palette from Little Greene including the Heritage Range.