Have fun together and get fit, with bikes for all the family
With a large selection of push bikes in Wrexham and Oswestry and a selection at Whitchurch, you will find gents, ladies, girls and boys, mountain, racing, first childs' balance bikes and BMX style stunt options available. We even have electric bikes available in some stores. During the summer months we will always have a larger selection than over the winter period.
Pictures show our Wrexham store, but stock levels will change so don't miss out!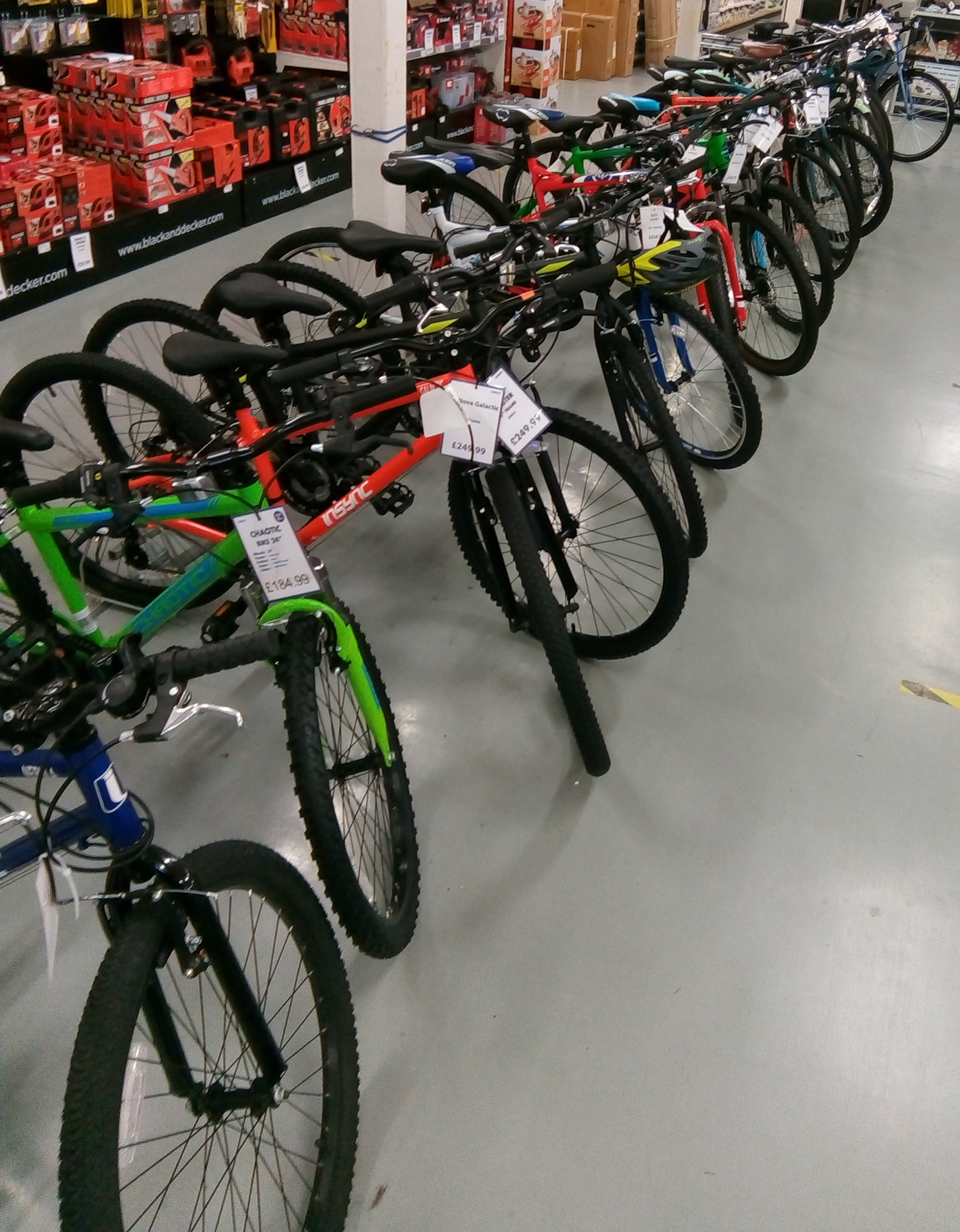 Expert advice always on hand | Free assembly | Ask about our limited stock offers.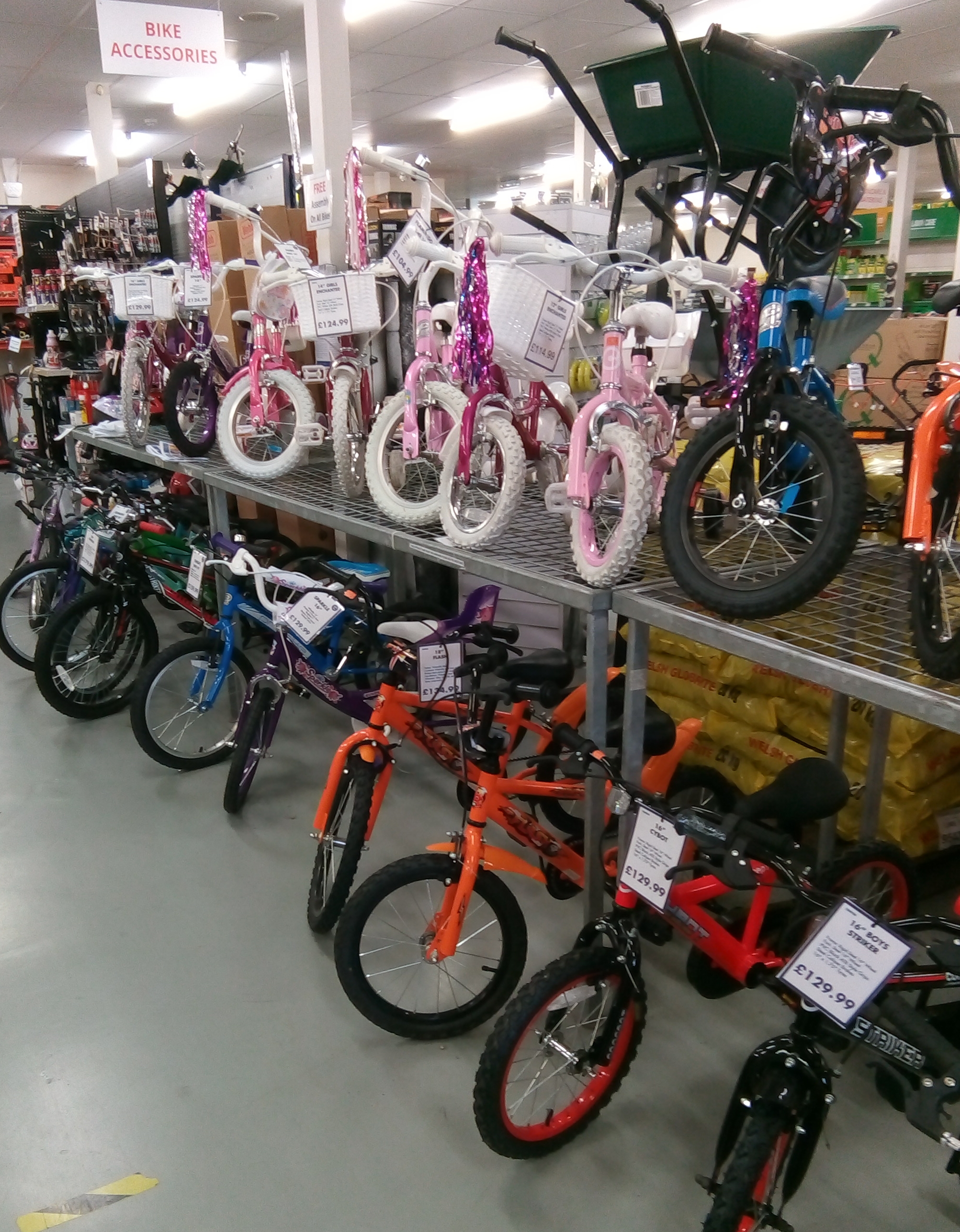 There is also a full range of bike accessories to choose from | Cycling Safety Helmets, Gloves, Puncture Kits, Lights, Pumps, Stabilisers, Gel Saddle Covers and much more.
Just a few of the current bikes you will find in store:

Striker: available in 12", 14" & 16" wheel.

Enchanted: available in 12", 14" & 16" wheel.

Coyote Callisto XR: available in 18" & 20" frame.

Galactic: available in 26" wheel, 14" frame
---
Related Blog Articles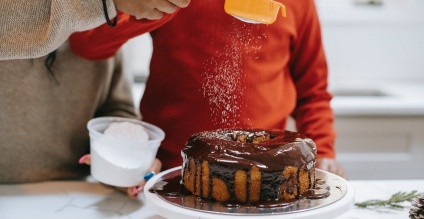 Baking brings together all the family. From cakes to tray bakes and biscuits to buns, everyone has their favourite. So, whether you're looking to give baking a try for the first time, or want to fill up your cake and biscuit tins, you will find a wide variety of essentials at Colour Supplies.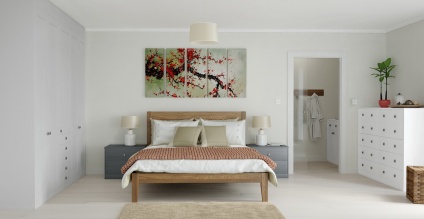 As well as a large range of freestanding furniture for the bedroom, you can now have the benefits of luxury built-in bedroom furniture, beautifully crafted and without the inflated price tag of some well known brands.