For fabulous Patio Furniture try the Colour Supplies stores in Wrexham, Whitchurch and Oswestry. You'll find a broad range chosen by our buyer to reflect the quality and value that we love to bring our customers. Whether you want to recline, entertain, sunbathe or just chill in the shade - we can offer you a choice of finishes and sizes to fit the largest garden to the smallest balcony or patio.
You'll find here just a few items in our current range, but these great value garden sets sell quickly so please don't leave it too long before you visit. There is also a selection available to buy online for local delivery - just click here!
Verona Deluxe Rattan Range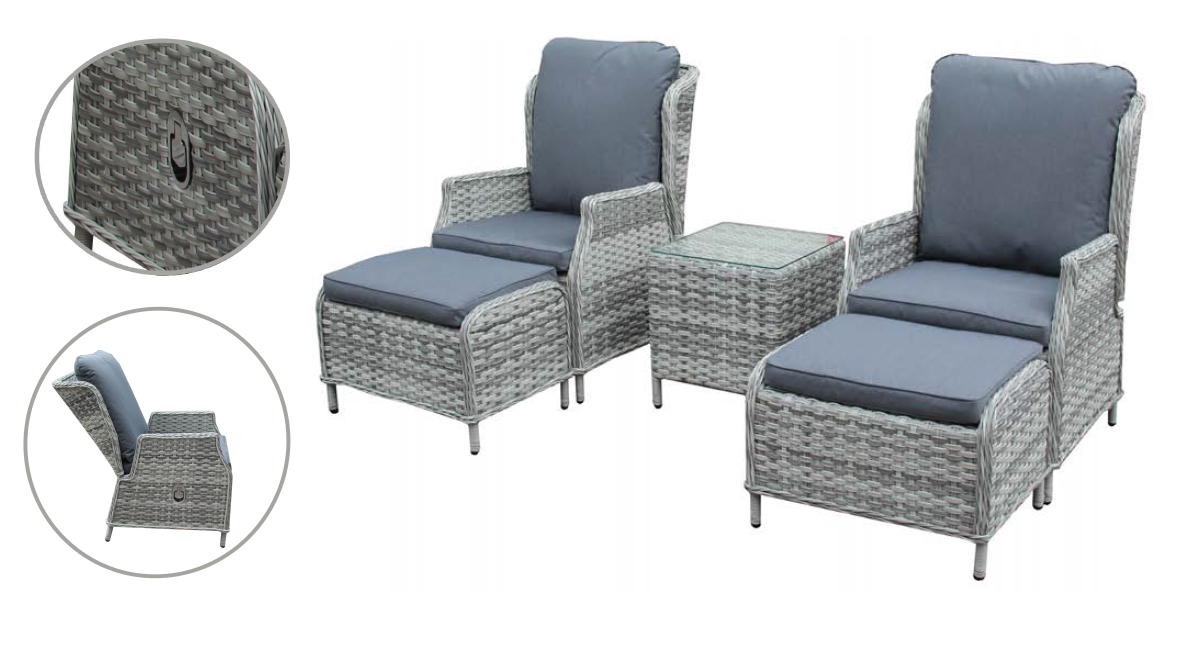 Verona Reclining Companion Set
Strong Aluminium frame, U-shaped synthetic wicker, chair and footstool with full-round synthetic wicker décor, 230g spun polyester fabric, UKFR 6cm piped cushions, 5mm tempered glass.
Table: 45 x 45 x 50cm
Chair: 65 x 78 x 100cm
Footstool: 65 x 45 x 42/36cm
Price: £599.99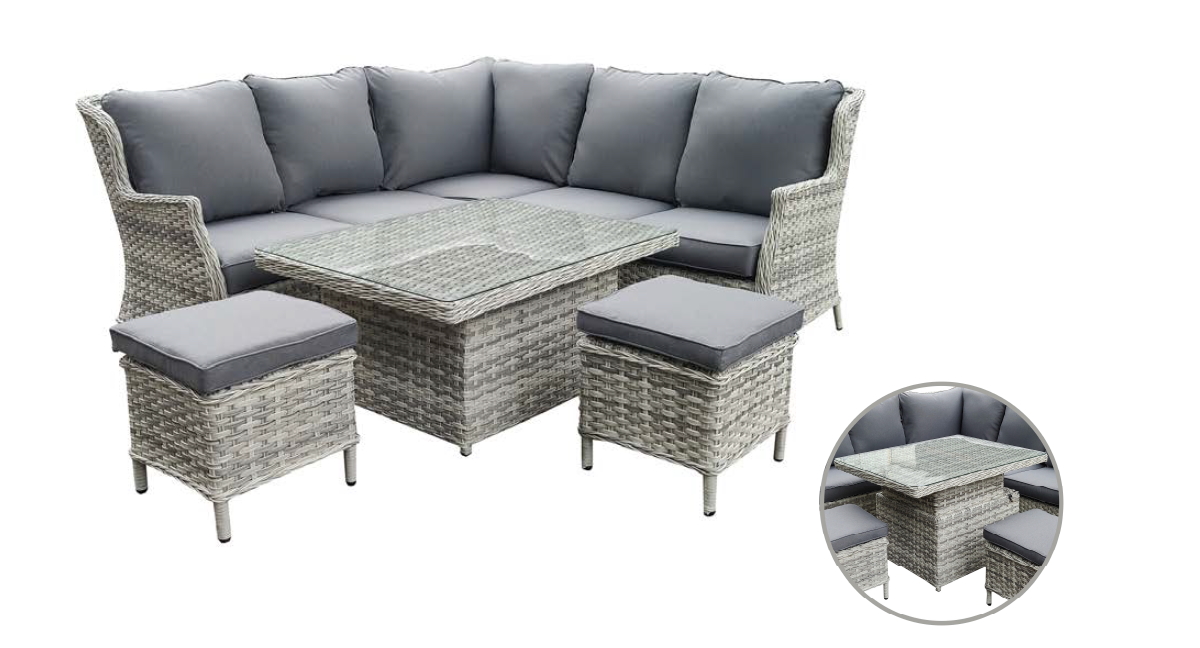 Verona Compact Corner Set with adjustable Table
Strong Aluminium frame, U-shaped synthetic wicker with full round polyethylene wicker décor, 230g spun polyester fabric, UKFR 8cm piped seat cushions, UKFR 5cm piped stool cushions 5mm tempered glass.
The table adjusts to be a low coffee table or full height dining table.
Right hand sofa: 190 x 78 x 86cm
Left hand sofa: 115 x 78 x 86cm
Table: 100 x 80 x 48/68cm
Stool: 39 x 39 x 41/36cm
Price: £999.99
2.7m Shanghai Parasol
Garden Parasol in soft shades of Mint, Coral and Sky Blue - With Crank & Tilt, 24 Fibreglass Ribs, Includes Air Vent (Parasol Base not included, but available in store and here). Price: £59.99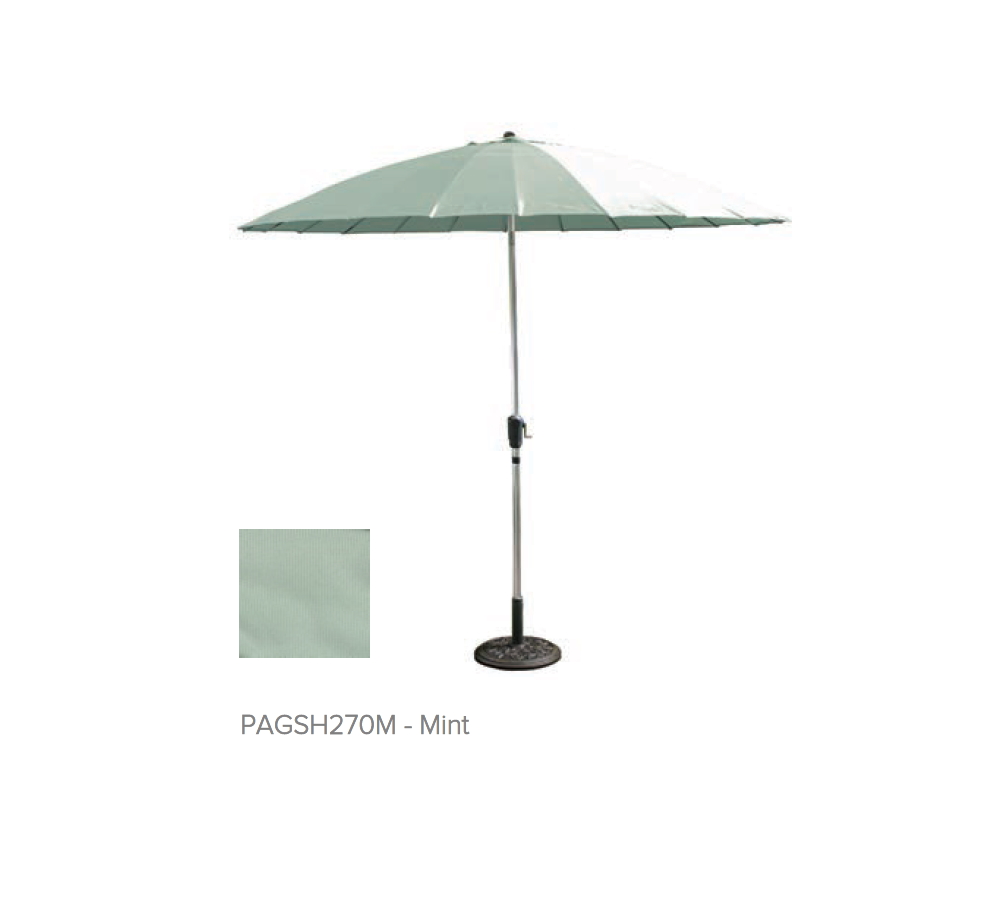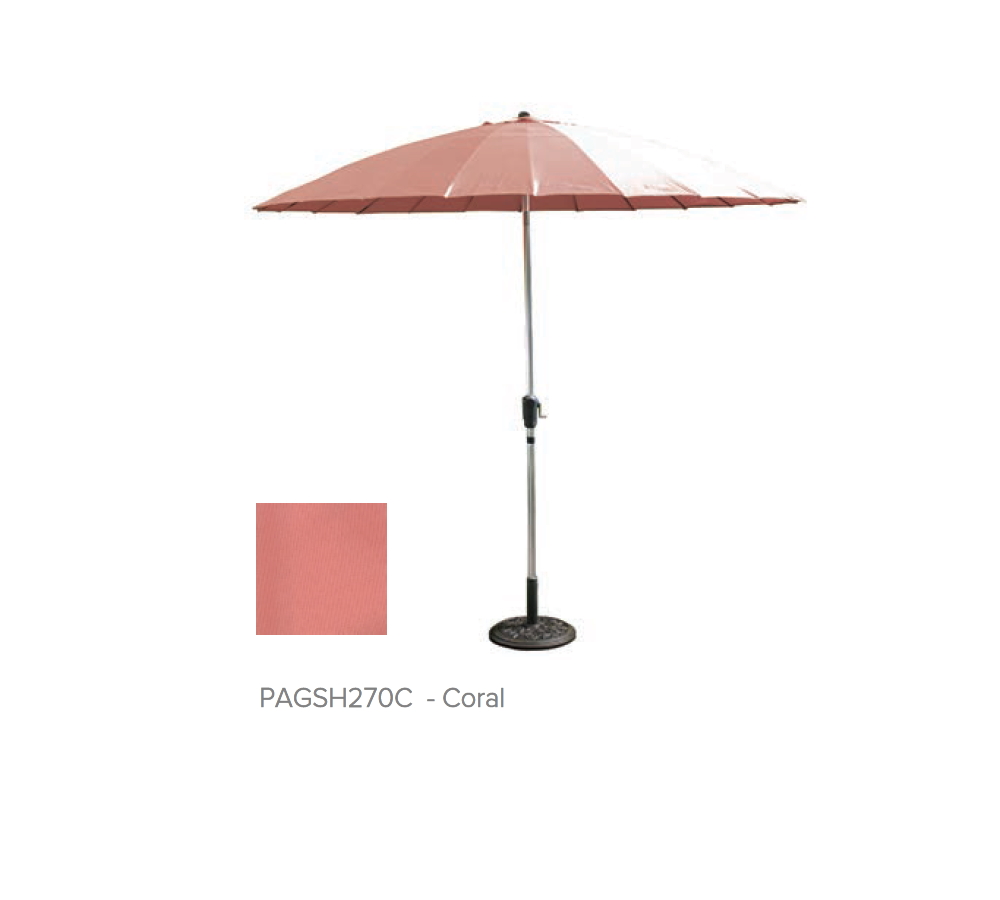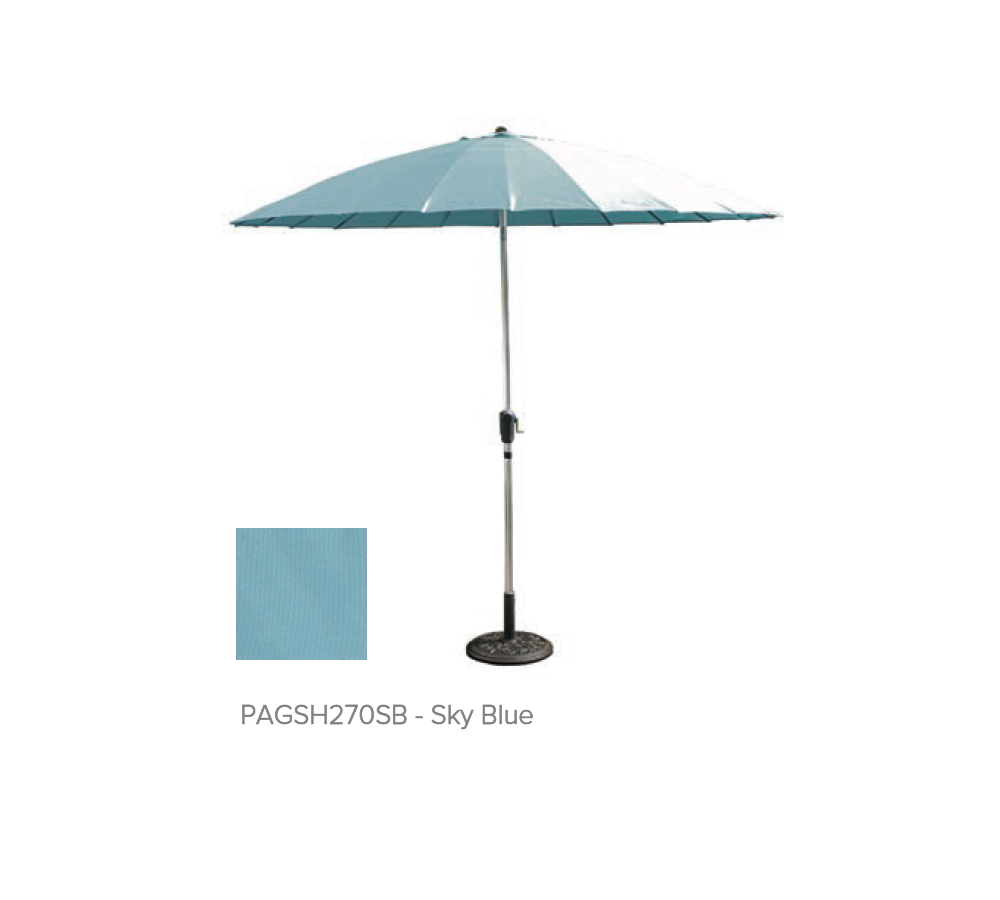 3 Metre Overhang Parasol
Overhang Parasol with 6 Steel Ribs and Air Vent (Parasol Base not included). Materials: Steel Pole and Cross Base, Steel Ribs, 180g/m2 Polyester, Water Resistant. Price: £79.99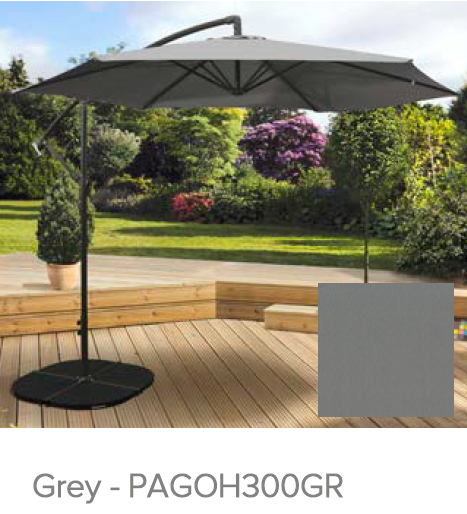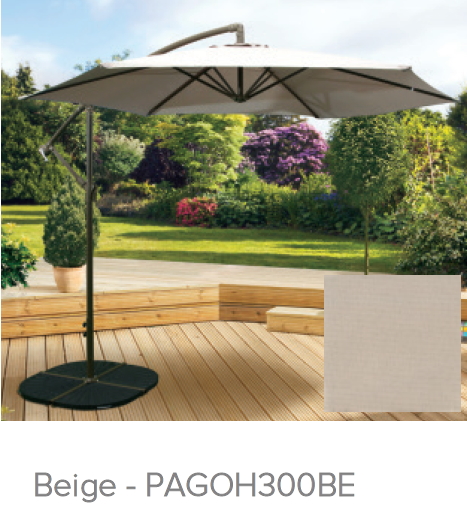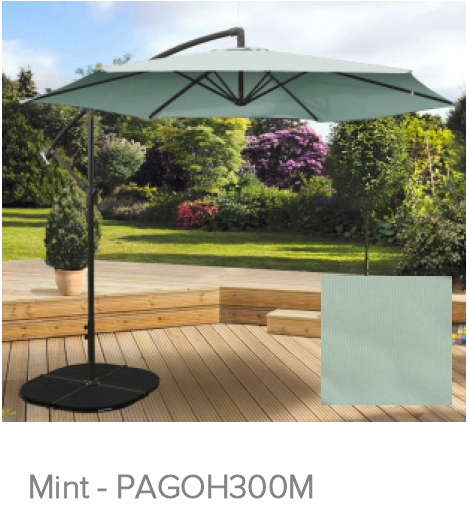 Madeira Egg Chair - made for two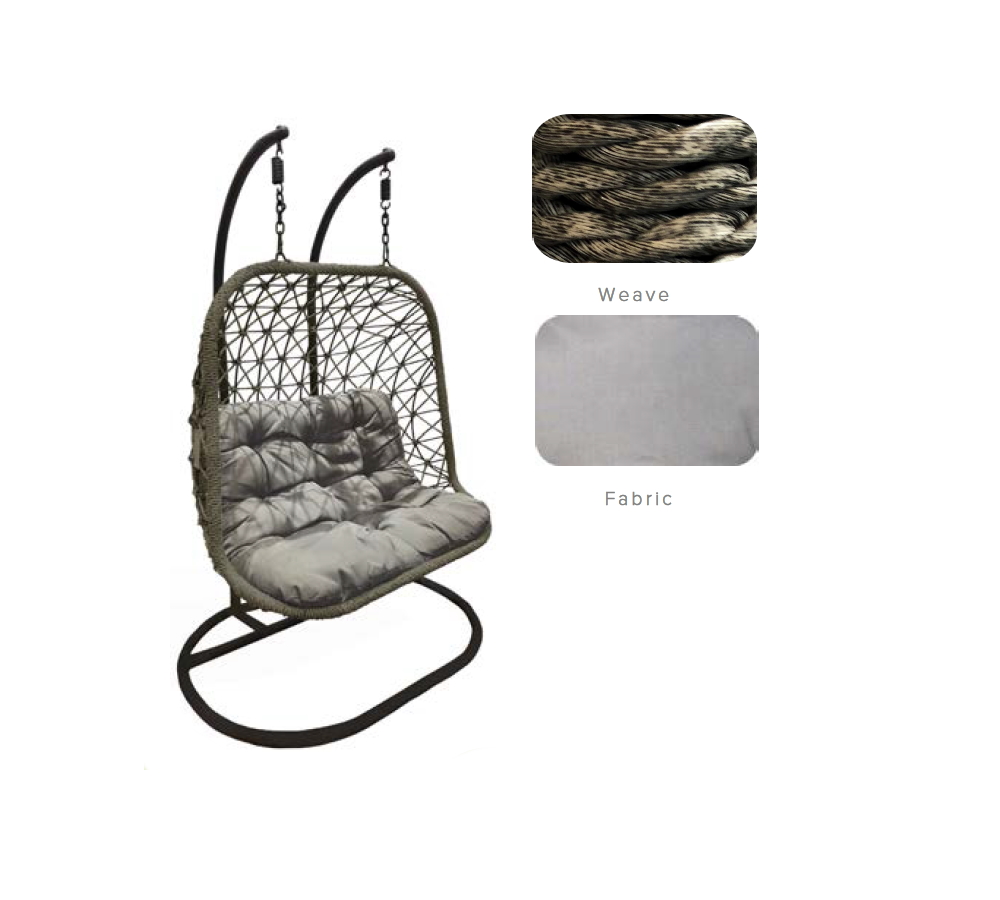 Cuddle up with a buddy on this lovely Double Rattan Rope Hanging Chair.
Basket: 125 x 84 x 123cm
Frame: 140 x 95 x 197cm

Polyethylene rope, 280g spun polyester 15cm thick cushion. Price: £379.99
Buckingham Love Seat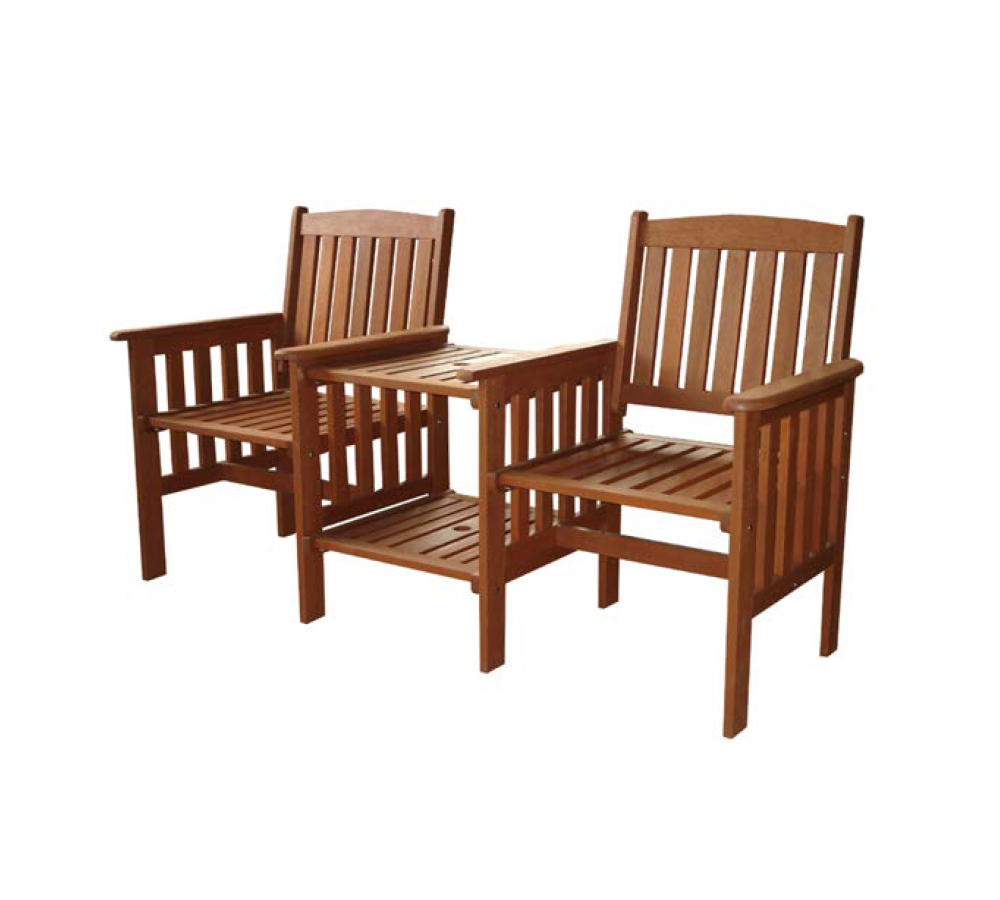 If you prefer something in wood how about this Companion set, complete with table and space for holding a parasol umbrella? Size: 161 x 63 x 89cm. Materials: FSC Hardwood. Price: £89.99
The Buckingham Wooden Range meets the requirements of the Forest Stewardship Council® Chain-of-Custody meaning you can rest assured the quality and reliability of your Pagoda Buckingham products is fully certified for complete peace of mind.
Buckingham Bench and Buckingham Patio Set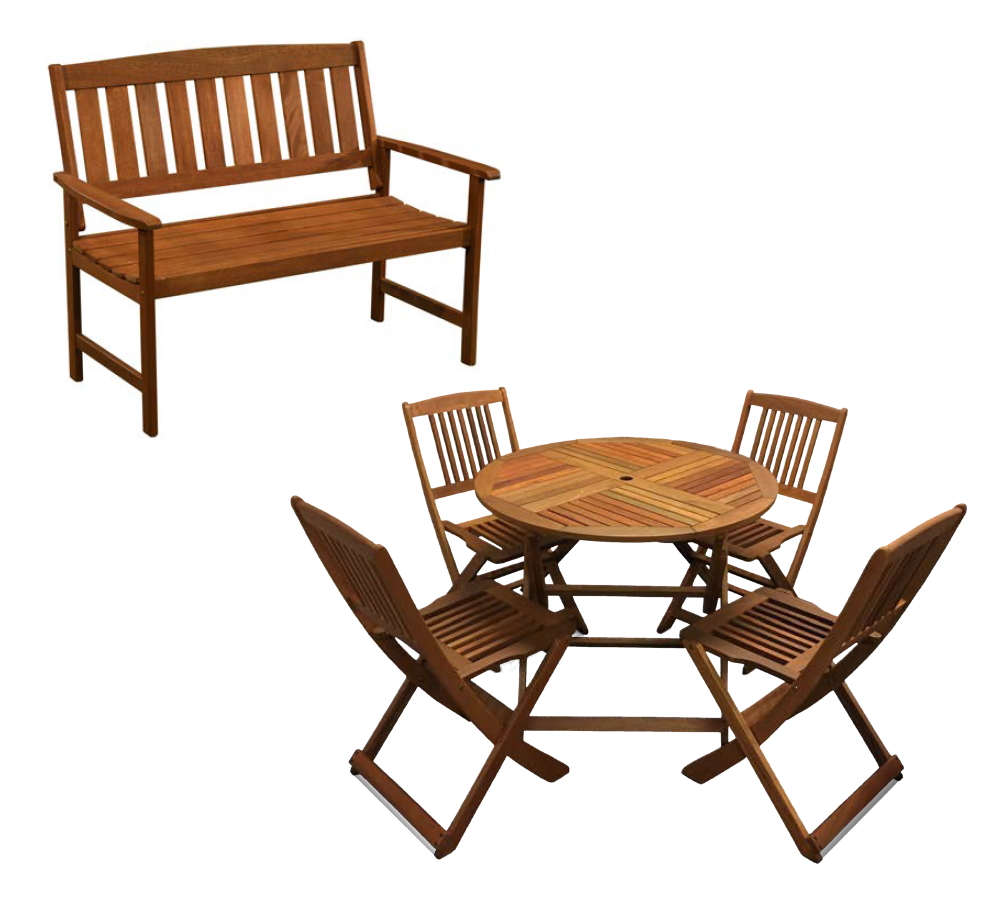 Also from our Buckingham range is this 2 seater Garden Bench: 120 x 57 x 89cm. Price: £49.99, and a 5 piece Patio Set, with table and 4 chairs. Chair: 84 x 56 x 46.5cm, Table: 74 x 90 x 90cm. Price: £169.99



LED Solar Parasols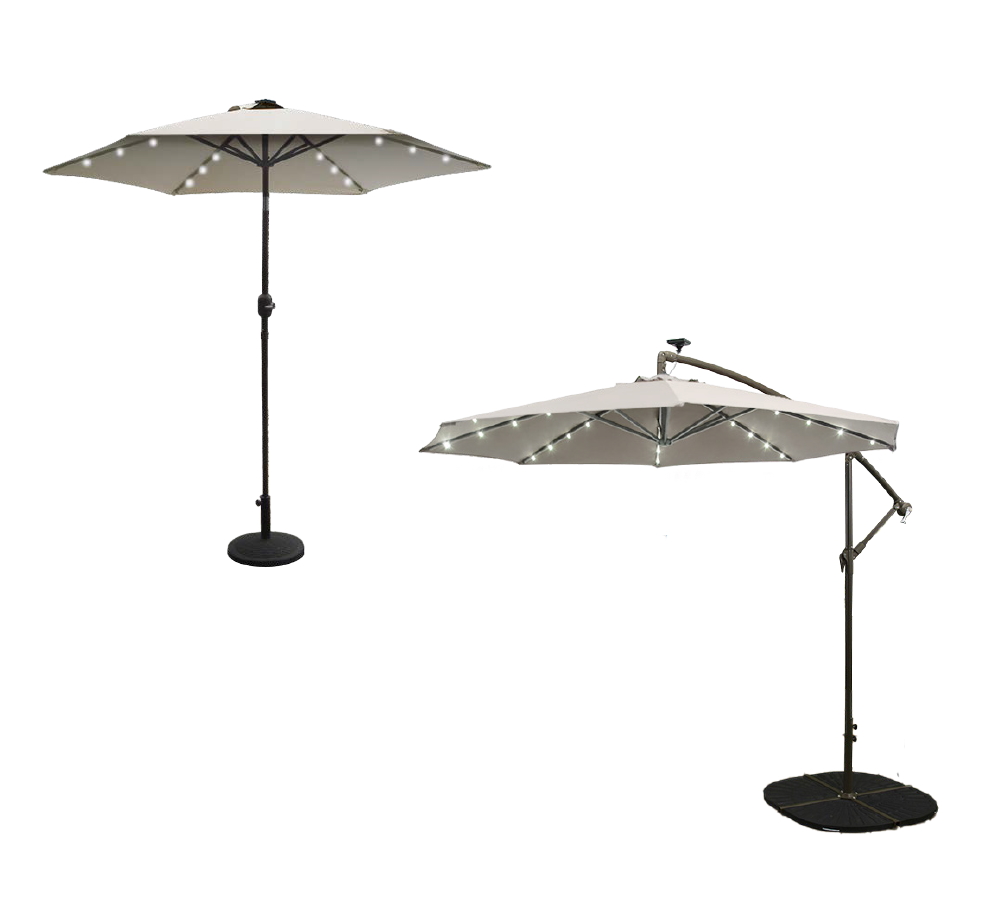 You won't be going in when the sun goes down with these illuminated Parasols. With attractive Crystal effect LEDS these can either be charged during the day via the removable Solar panel, or can simply be switched on any time thanks to the rechargeable batteries.
2.5m Crank and Tilt solar LED parasol Beige, PAGCTL250BE, 6 Steel ribs, with 3 LED lights, total LED lights 18 (Parasol Base not included). Price: £59.99
2.7m Overhang solar LED parasol Beige, PAGOHL270BE, 8 steel ribs, with 3 LED lights, total lights 24 (Parasol Bases not included). Price: £99.99
Anti-Gravity Recliner Chairs
Relax and recline in these seriously comfy Anti-Gravity Garden Chairs. Get it to your desired position and lock it in place. Delicious colours and a great price - what more could you want? Also available as a duo online here
Price: £69.99 for two, or £37.99 each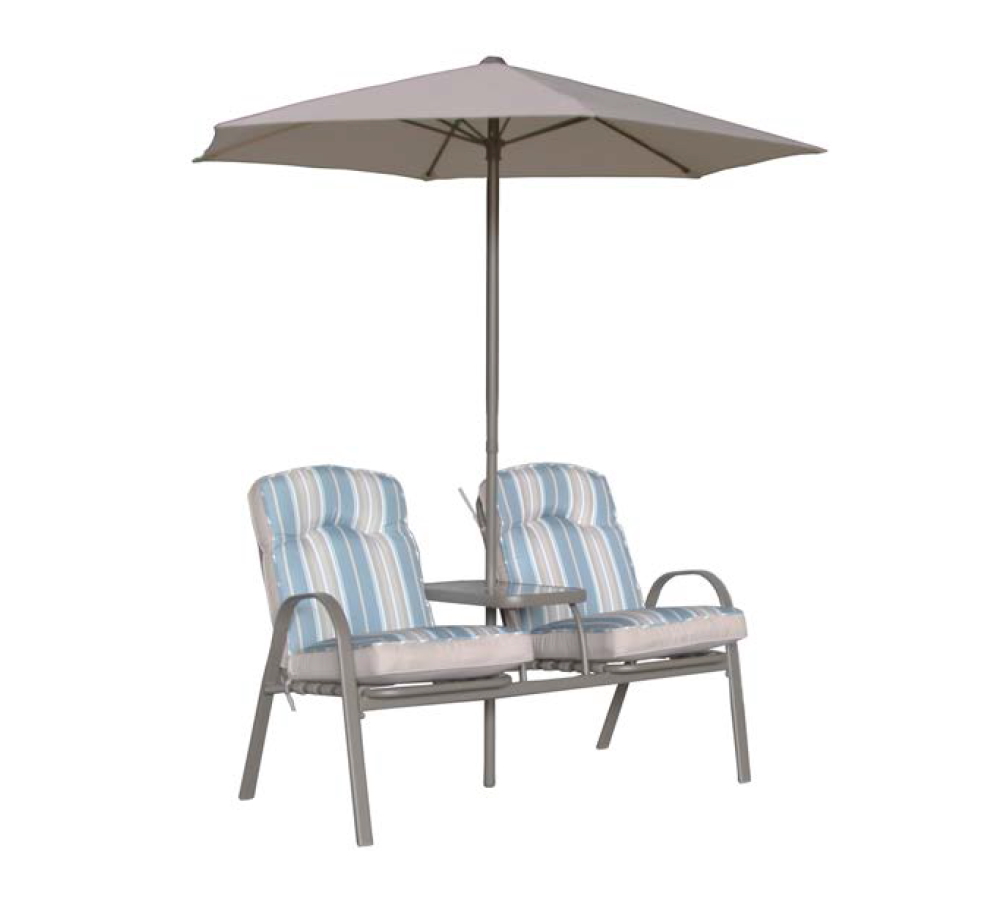 Roma Companion Bench and 1.8m Parasol
Enjoy a cuppa, and a rest in the shade of the included parasol, with this comfortable 2 seater Companion Set. Price: £139.99
Bench: 132 x 72 x 90cm, Table: 30 x 59cm.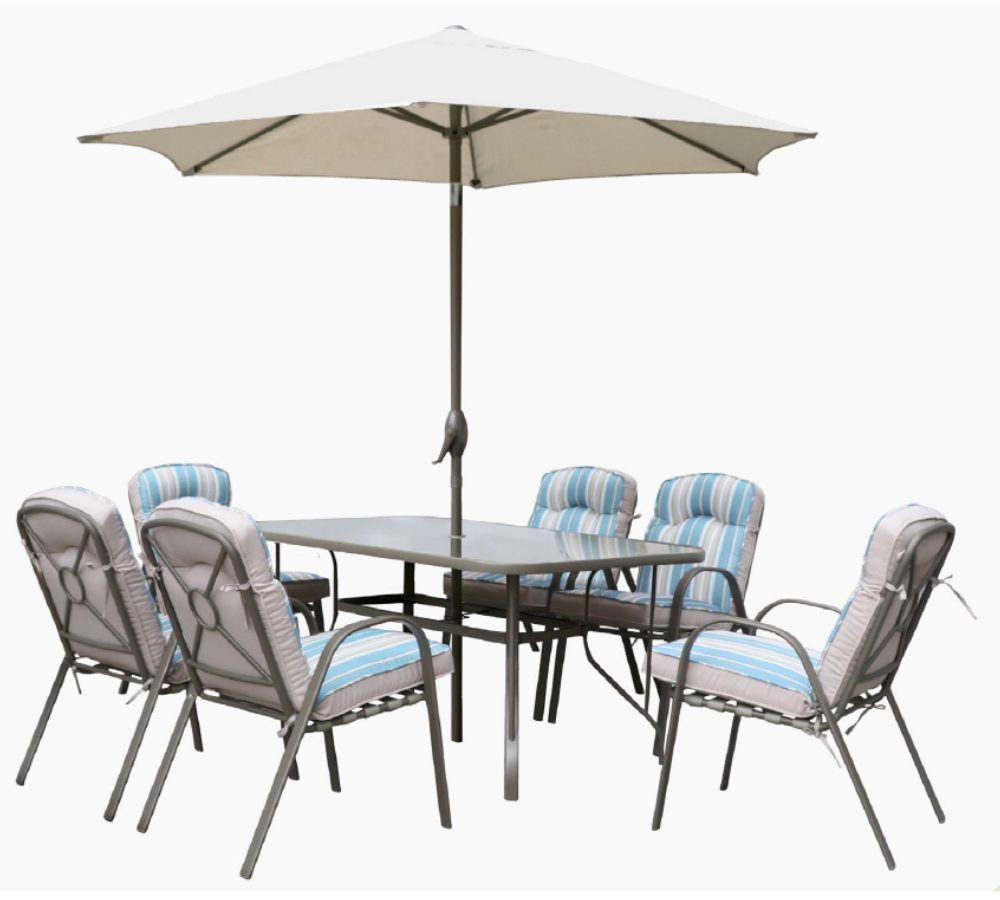 Roma 6 Seat Stacking Set
Have it all with this great value 8 piece set - Table, 6 Chairs and Parasol all included (Parasol Base not included), PAGRO6S,
6 x Stacking Chairs, 1 x Rectangular Table, 1 x 2.5m Parasol with Crank and Tilt. Price: £549
Chair: 56.5 x 75 x 90.5cm, Table: 152 x 96 x 70cm.
This is just a small selection of what you will find in store for Summer 2021 - why not drop by and take a closer look? You'll always get a sunny welcome at Colour Supplies!
Please note all items are subject to availability.
To see what we have available to buy online - just click here!
---
Related Blog Articles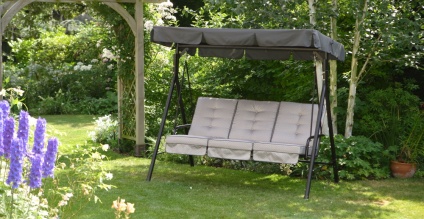 We all love to look out on a beautiful garden and nothing spoils the overall look of your garden quicker than an unkempt or overgrown patch of grass.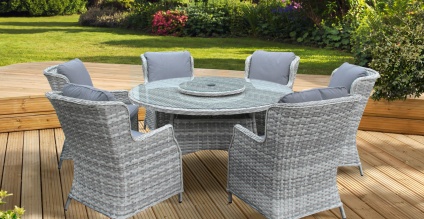 If you want to make your home THE destination for Summer 2022 then take a look at our selection of gorgeous patio furniture, parasols and al fresco dining furniture. Just add friends and family for all the fun you need.