NOW 50% OFF Christmas decorations, wrapping, gift bags, stockings, candles, train sets, crackers, table decorations, Christmas characters, non-lit Christmas trees, and more - IN STORE NOW!
It's nearly Christmas and we hope you will find,
that these rhyming ditties will gladden your mind.
T'was seven weeks before Christmas, and all through the store, there were preparations in abundance for your delight and more... Yes, we are going all out for poetry this year and alongside the poems below you'll see pictures of some festive decorations, gift bags, ribbon, lights, Christmas crackers and more to buy in our Colour Supplies Christmas Department.
We would love you to join in!
Please put on your creative Christmas hat and email in your favourite Christmas poems, or come up with one yourself, and we will add them to this page - scroll down to see our Christmas Poem Challenge! Let's all share the joy...
There's £10 off an internet order (value over £30, not including delivery charge) on offer for the rhyme we think is the best!
Snowball, Shel Silverstein
I made myself a snowball,
As perfect as could be,
I thought I'd keep it as a pet,
And let it sleep with me.
I made it some pyjamas,
And a pillow for its head,
Then last night it ran away,
But first - it wet the bed!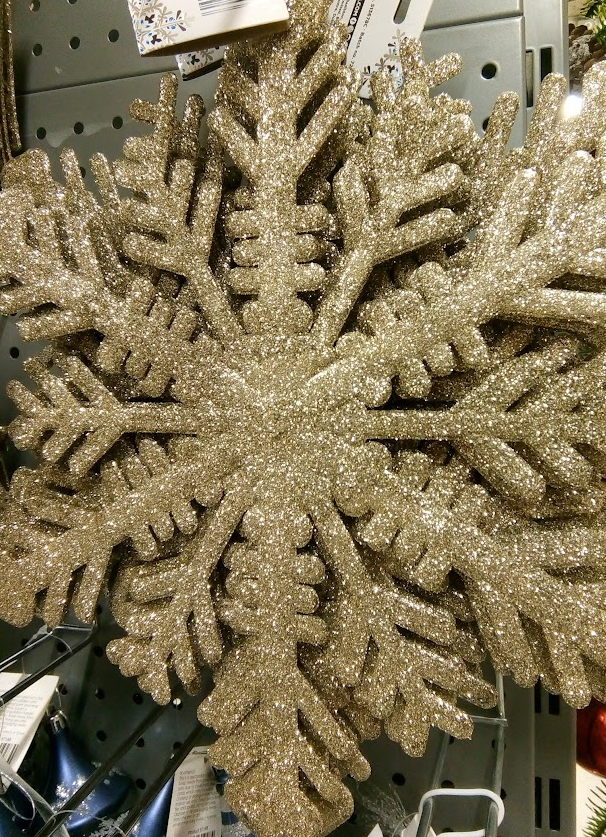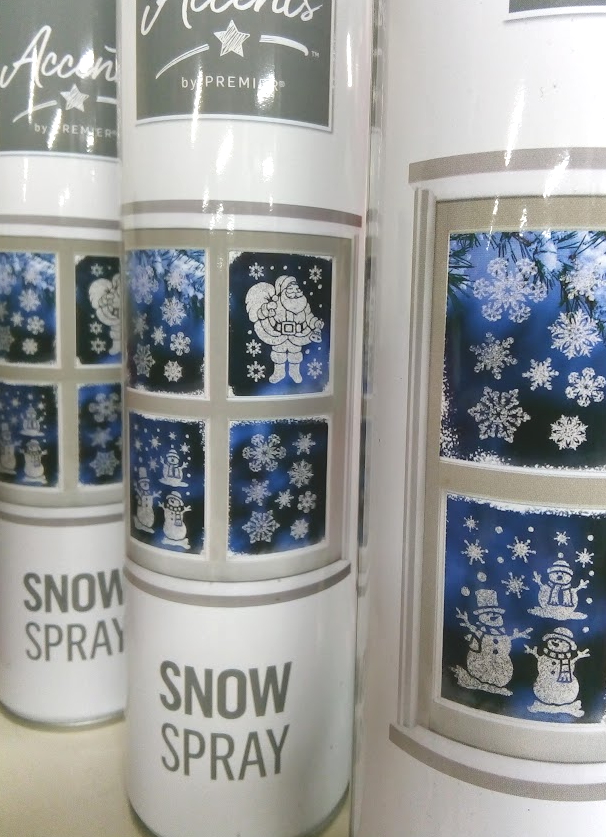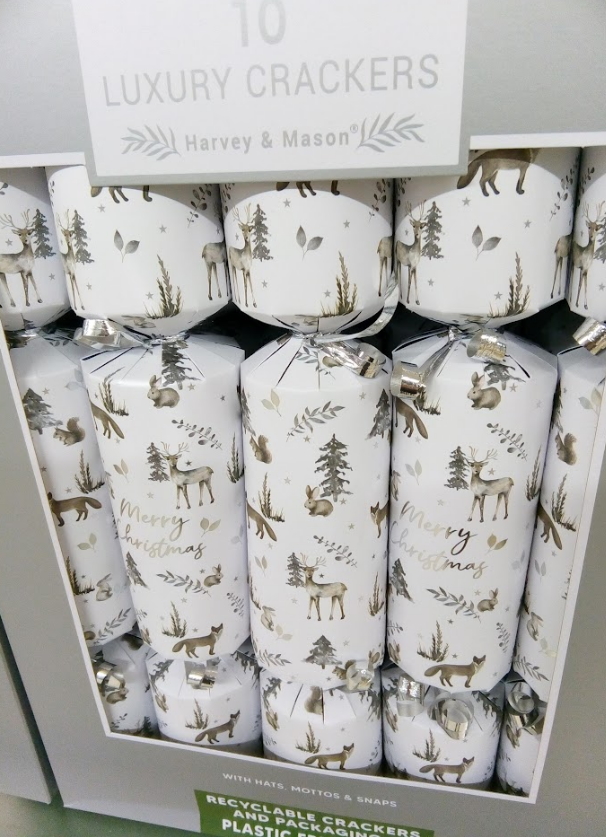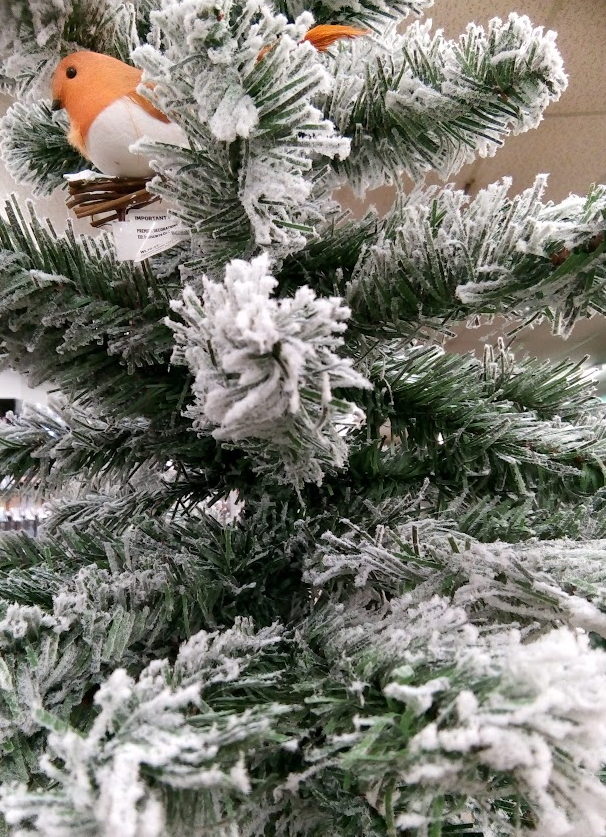 A Chubby Snowman, Anon
A chubby little snowman
had a carrot nose.
Along came a bunny,
and what do you suppose?
That hungry little bunny,
looking for some lunch,
Grabbed that snowman's nose,
Nibble, nibble, crunch!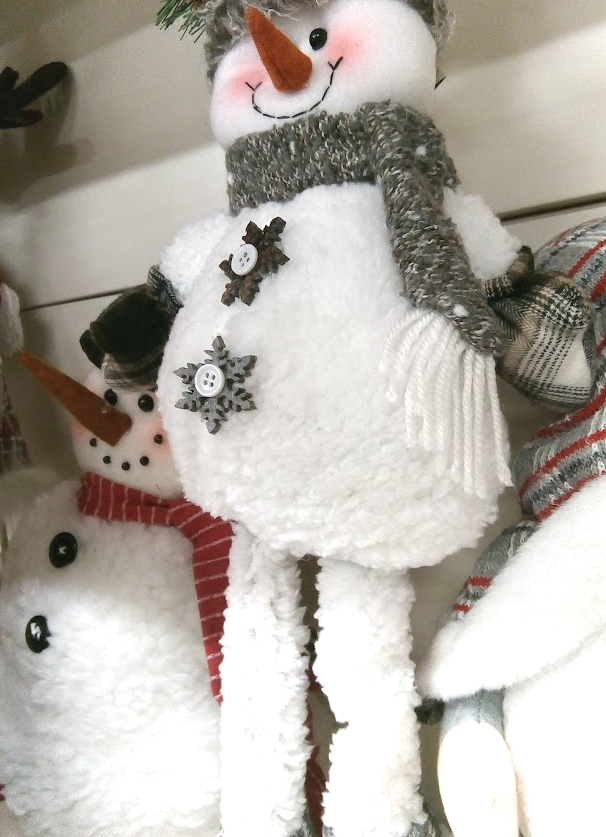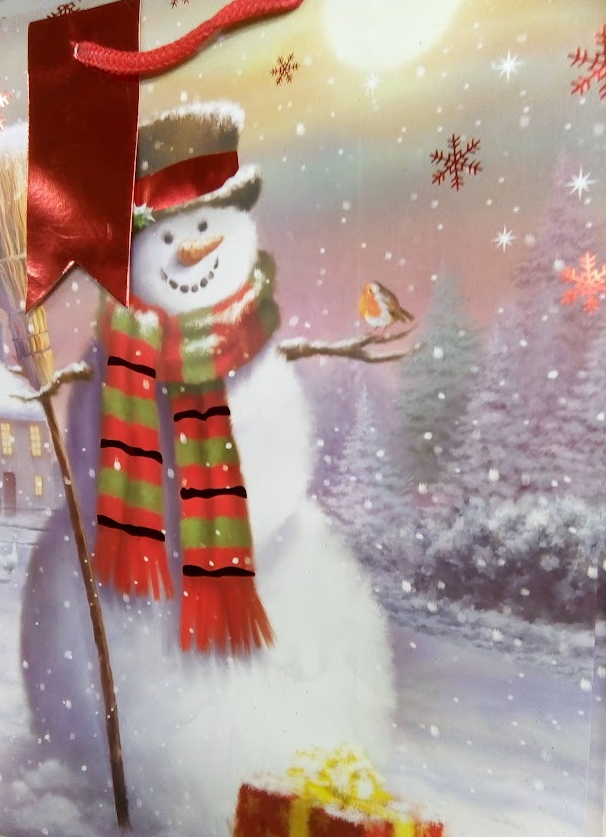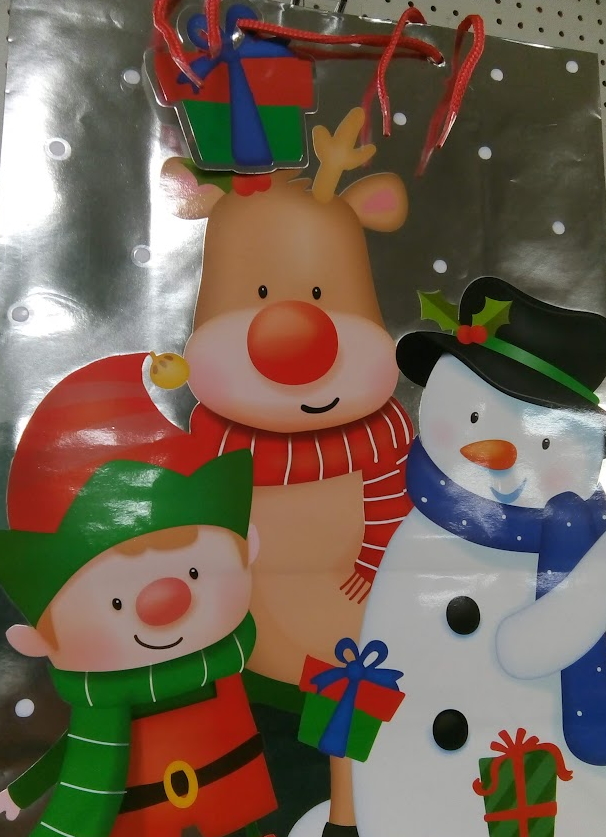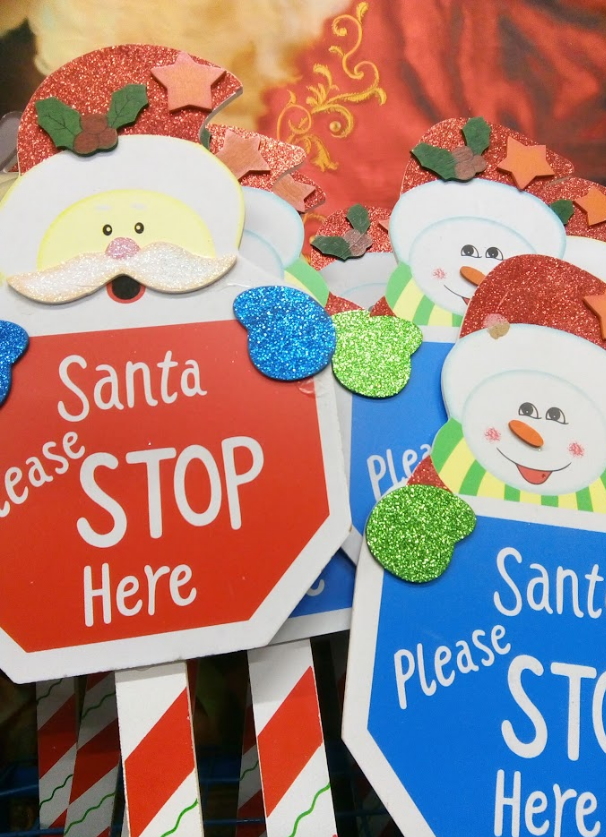 The Funniest Face, Anon
The funniest face
looked out at me
From a silver ball
On the Christmas Tree.
At first I thought
It was Santa's elf,
But I looked again and
It was just myself!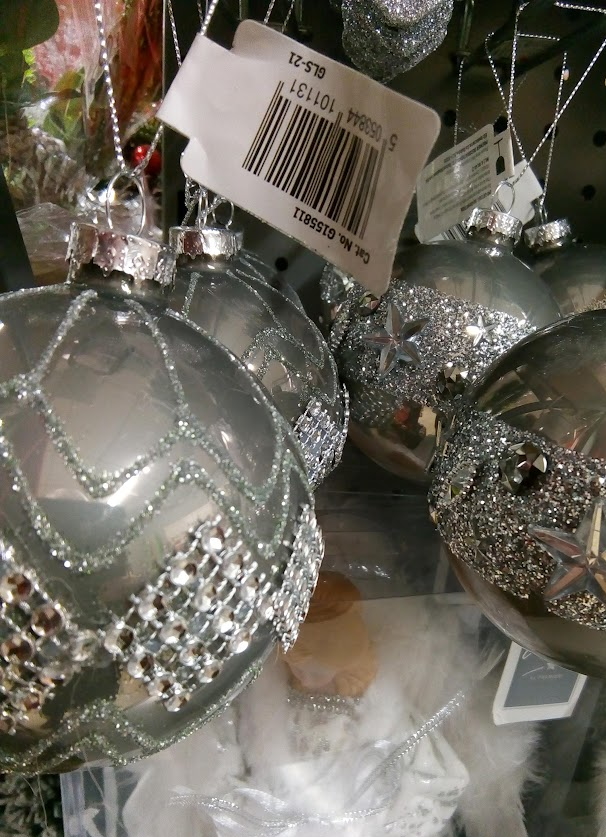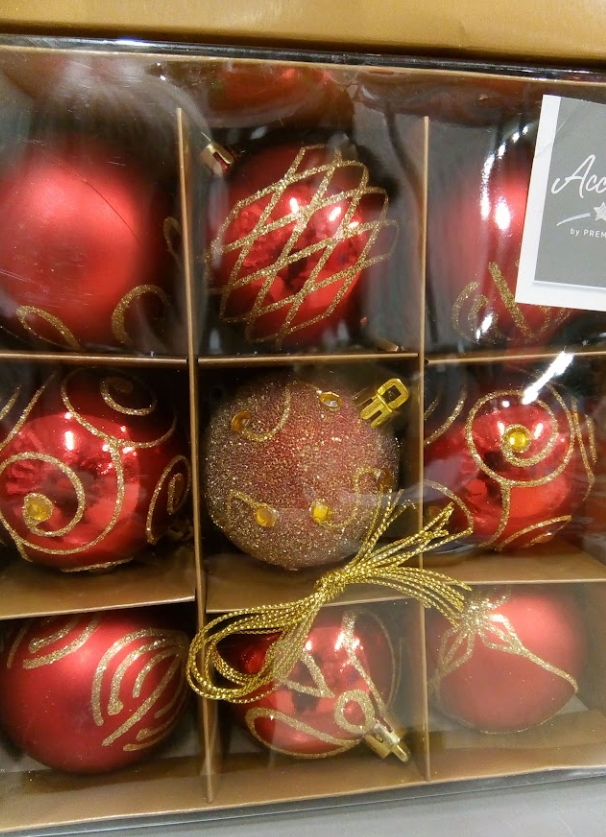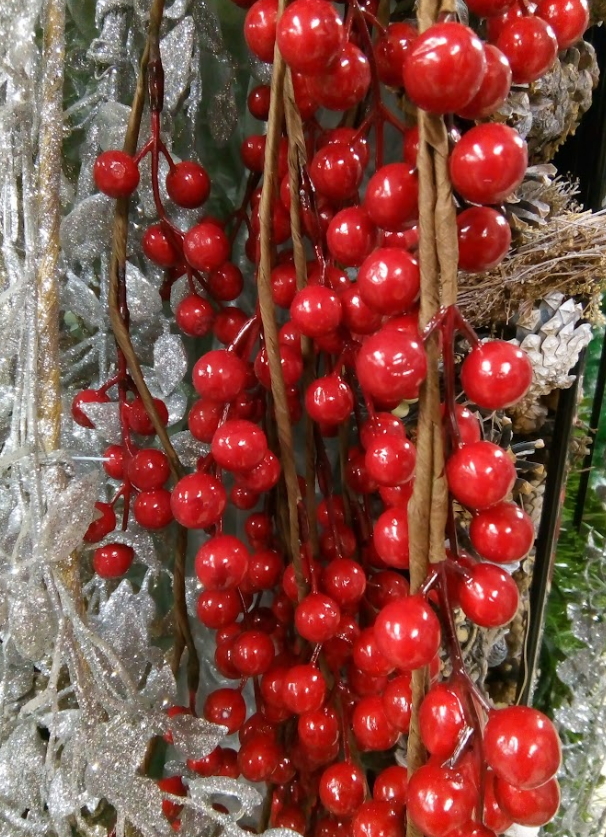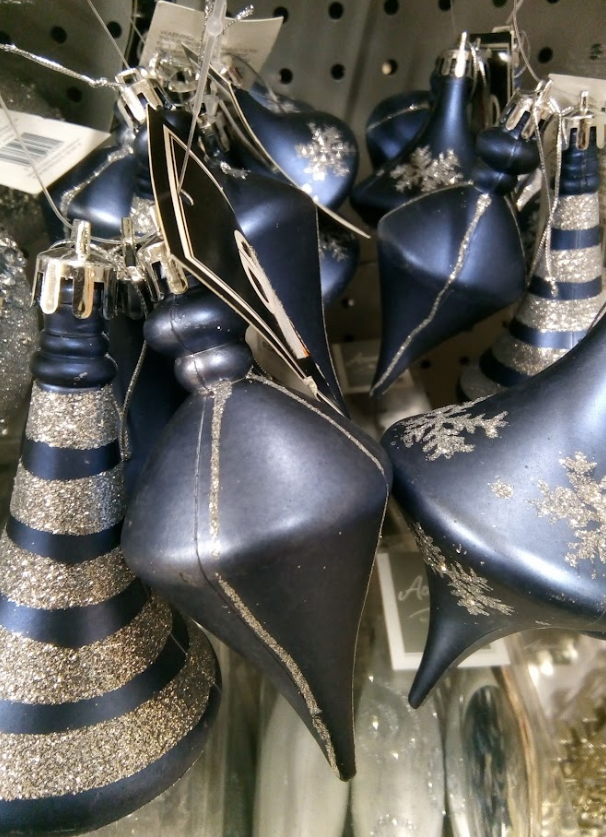 Puppies' Christmas, Anon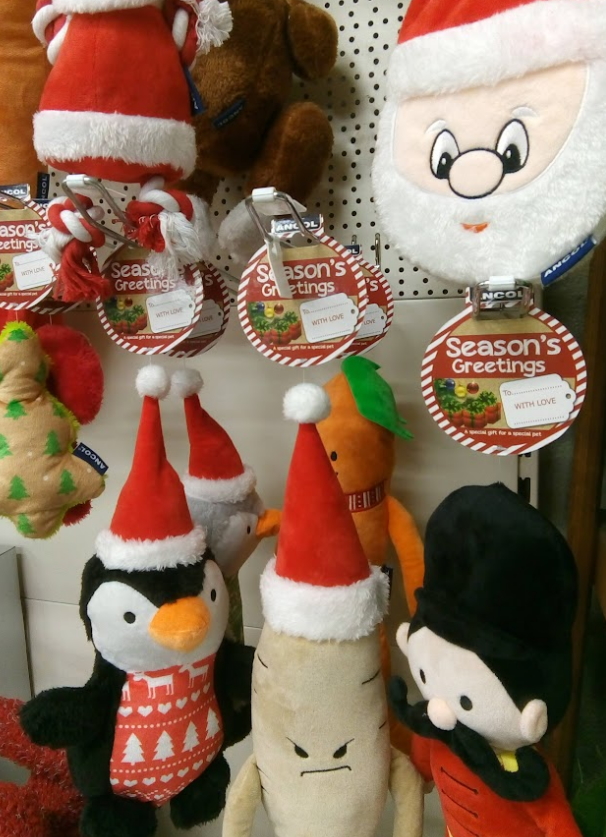 It's the day before Christmas
And all through the house
The puppies are squeaking
An old rubber mouse.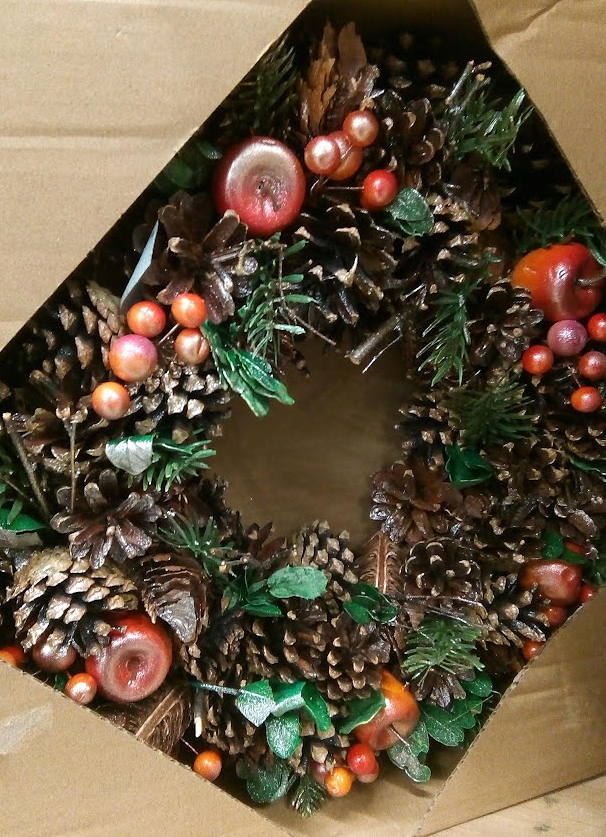 The wreath which had merrily
Hung on the door
Is scattered in pieces
All over the floor.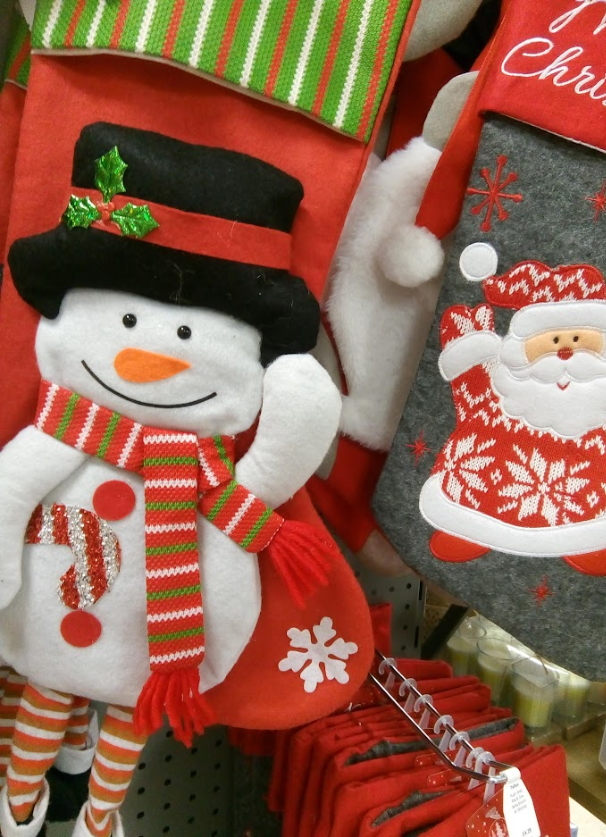 The stockings that hung
In a neat little row
Now boast a hole in
Each one of the toes.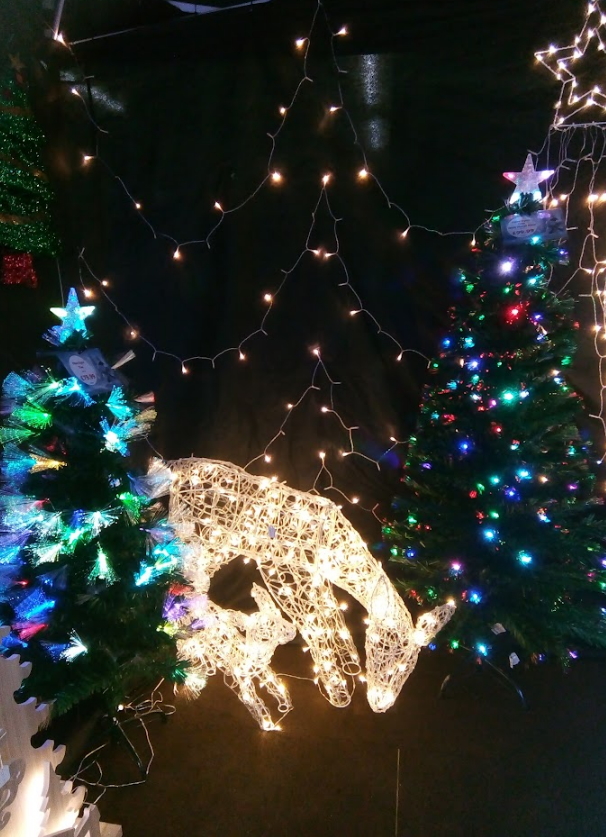 The tree was subjected
To bright-eyed whims,
And now, although splendid,
It's missing some limbs.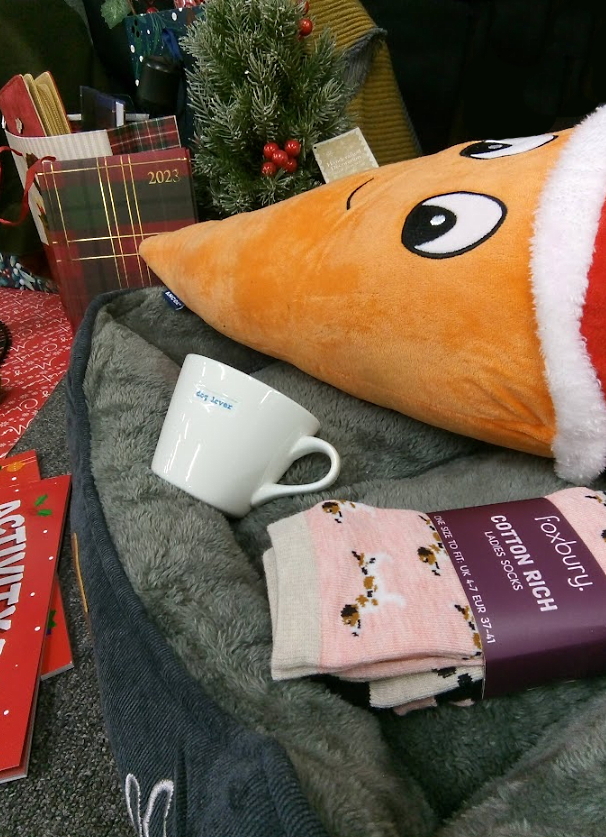 I catch them and hold them.
"Be good", I insist.
They lick me, then run off
To see what they've missed.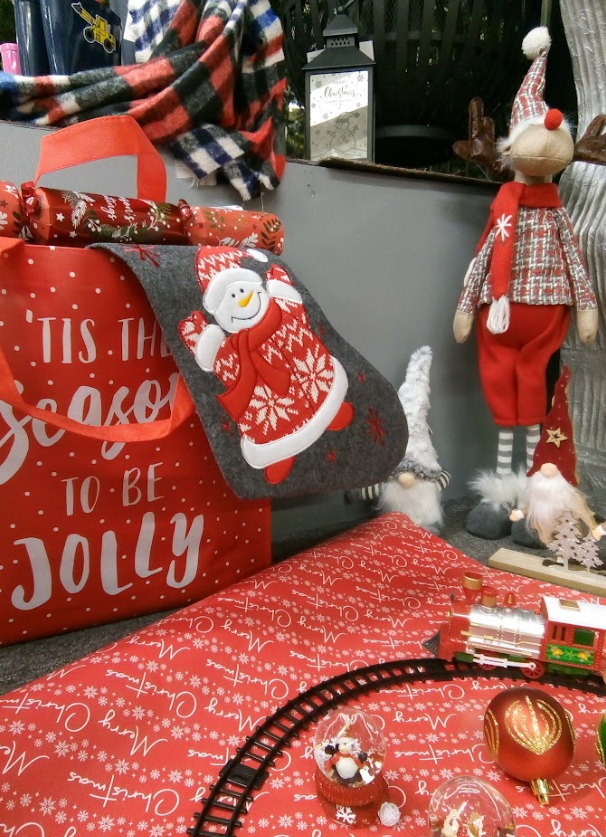 And now as I watch them
The thought comes to me,
That theirs is the spirit
That Christmas should be.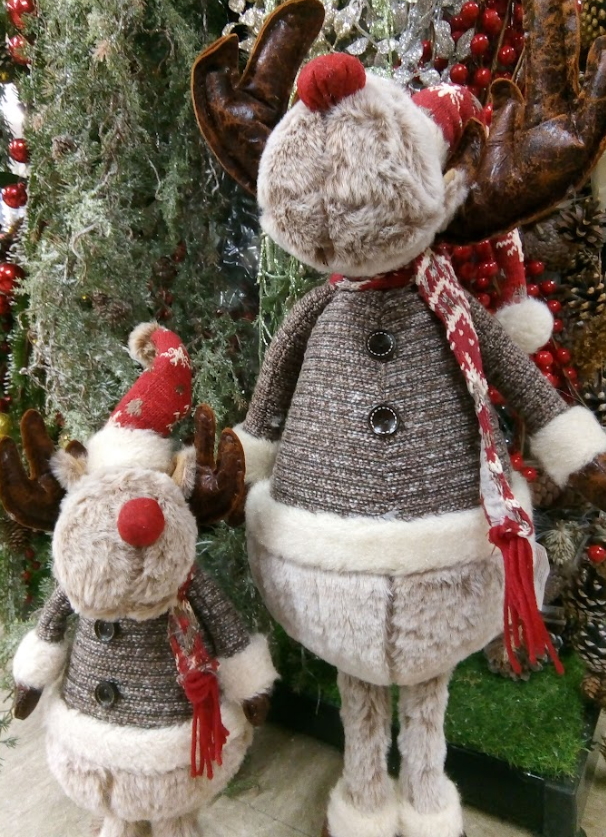 Should children and puppies
Yet show us the way,
And teach us the joy
That should come with this day?
Could they bring the message
That's written above,
And tell us that, most of all
Christmas is love.
All items shown are available in Colour Supplies stores in Oswestry, Whitchurch and Wrexham, subject to availability.
You may also like to look at our gifts selection online - practical and affordable gifts that are sure to be appreciated!
---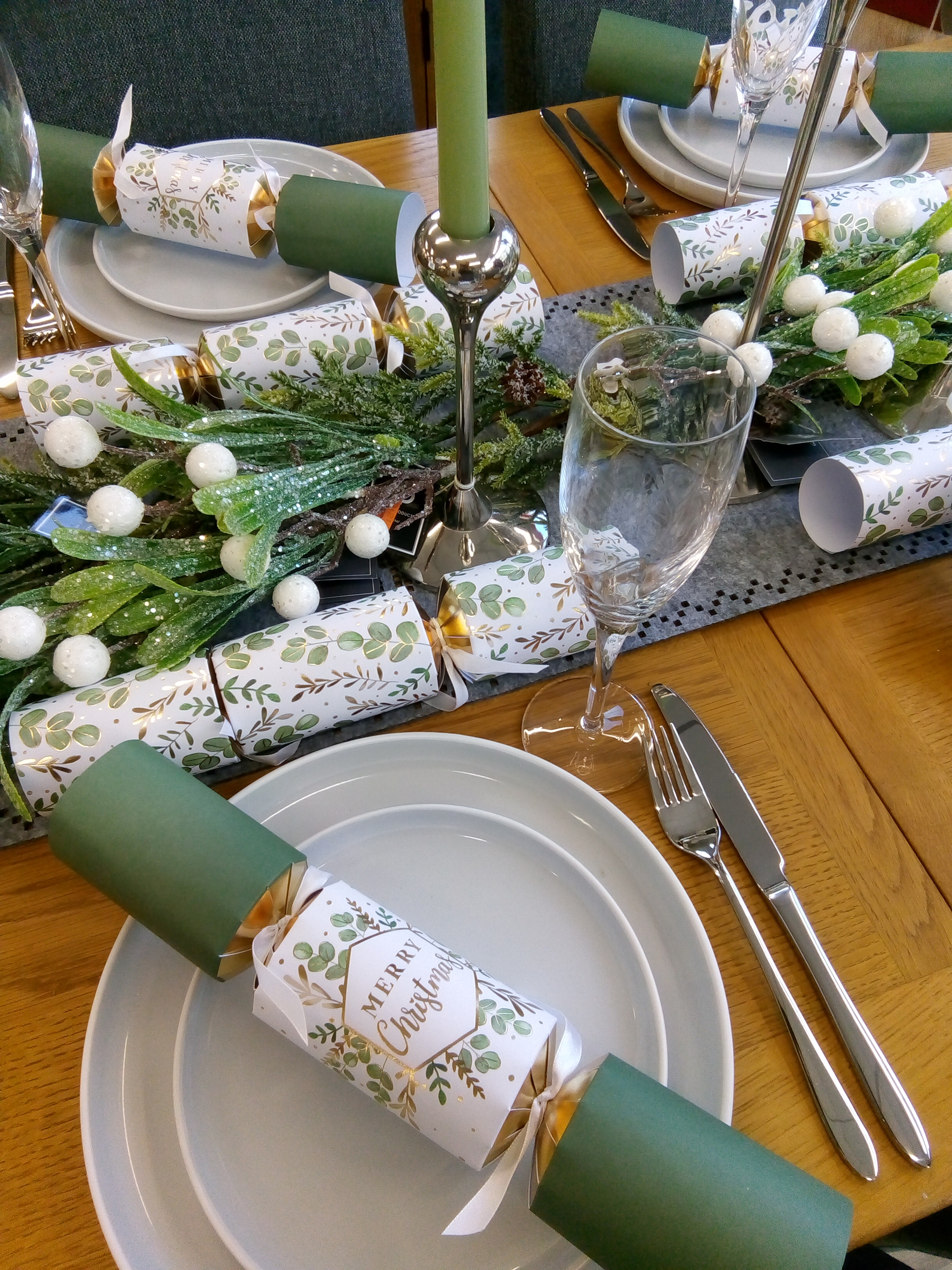 This could be your stunning table setting this Christmas, with decorations, crackers, plates, cutlery, glasses and candles all from Colour Supplies stores.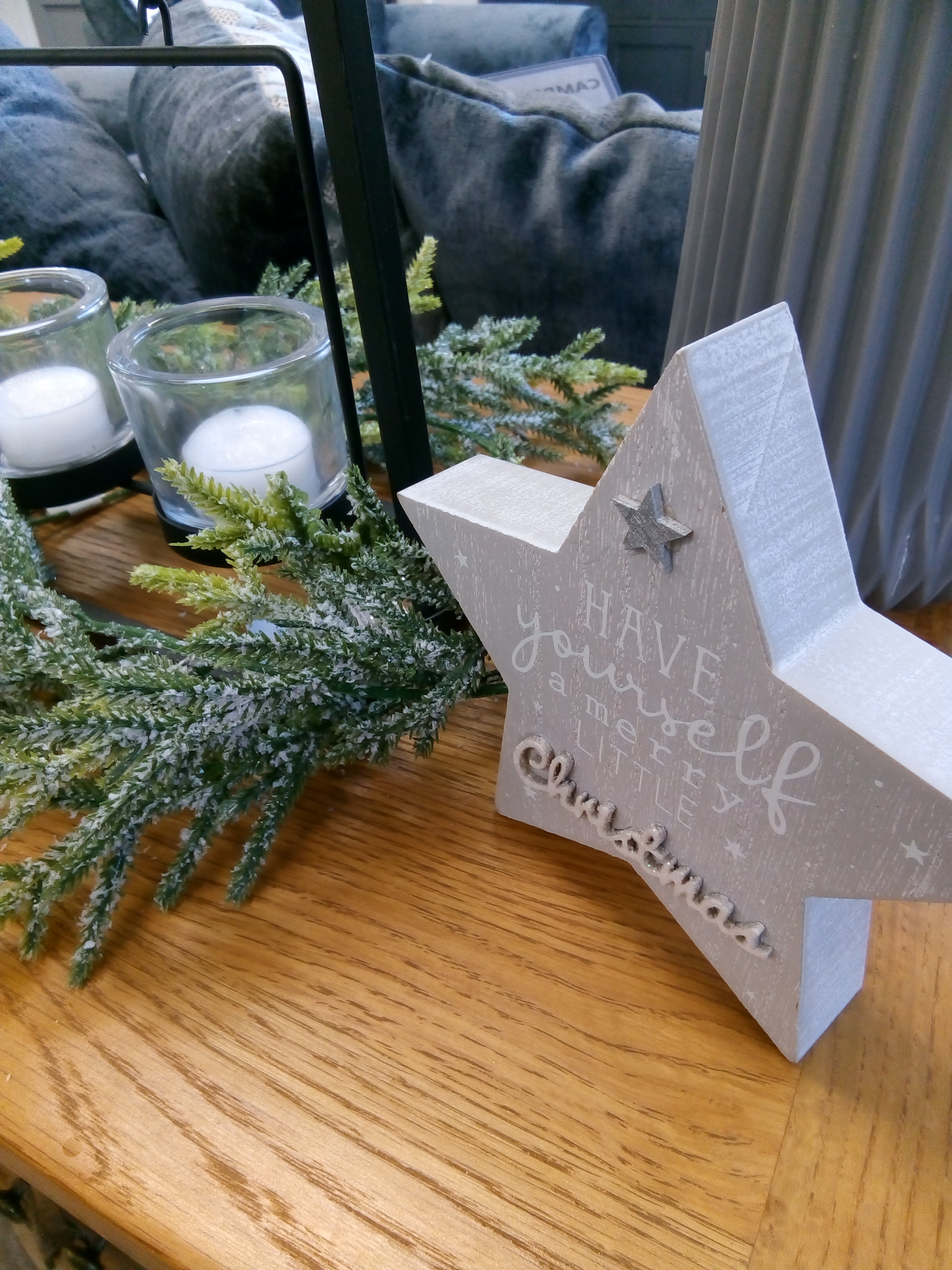 There are lots of decorative finishing touches for your home this Christmas at Colour Supplies in Whitchurch, Oswestry and Wrexham.
---
The Christmas Poem Challenge
Like a snowball down a slope, the entries are rolling in for the Christmas 2022 poetry challenge. We'd love to see what you can come up with too! Please email in with your suggestions to feature here!!
Christmas is coming
So let's not make a fuss,
Come to Colour Supplies for your gifts,
The memories they make will last longer than Liz Truss!
by Kathy
---
Ho Ho Ho, its that time again
When you just have no idea...
So pop in to see us at Colour Supplies
For great gifts and festive cheer.
by Elaine DP
---
Ode to Baubles
There's a thousand baubles hanging on our tree,
That's one for you, and nine hundred and ninety nine for me.
But it's a time to share so here's what we'll do,
We'll go out and buy nine hundred and ninety eight baubles for you!
by Jayne
---
What the Dickens
As snow is falling follow the star,
Turn left at the lights, it's not very far
Just over the hill bells may be ringing,
You'll hear joy and laughter, maybe angels singing.
In front is a glorious sight for your eyes -
Come inside to our store, Colour Supplies.
Our Emporium is open for your delight
With gifts and more for Christmas night.
by J&K
---
There once was a reindeer called Rudolph
Who plays an important role
To lead other reindeer and pull a sleigh
All the way from the North Pole.
On Christmas Eve they start to fly
Around the world and back
To spread good cheer to boys and girls
With gifts from Santa's sack.
by Kathryn H
---
Dashing through the snow,
Down to Mill Street we shall go.
For all our Christmas goodies Colour Supplies is the store,
With gifts, decorations and so much more.....
by Karen P
---
---
There's so much more in store:
All items shown are available in Colour Supplies stores in Oswestry, Whitchurch and Wrexham, subject to availability.
---
Related Blog Articles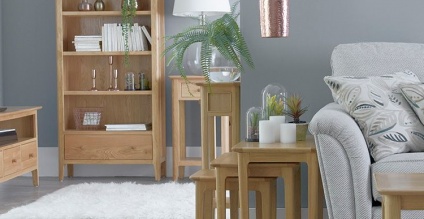 If you live near Whitchurch, Wrexham or Oswestry, pop in to Colour Supplies where you will find an extensive range of quality, ready-assembled, wooden furniture for all around the home in a number of designs and finishes.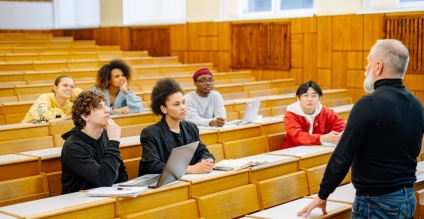 If you are off to study away from home for the first time, you will want to be as prepared as possible for the adventure that awaits you. Luckily, Colour Supplies has lots of the everyday things you are going to need to make your new 'home-from-home'.